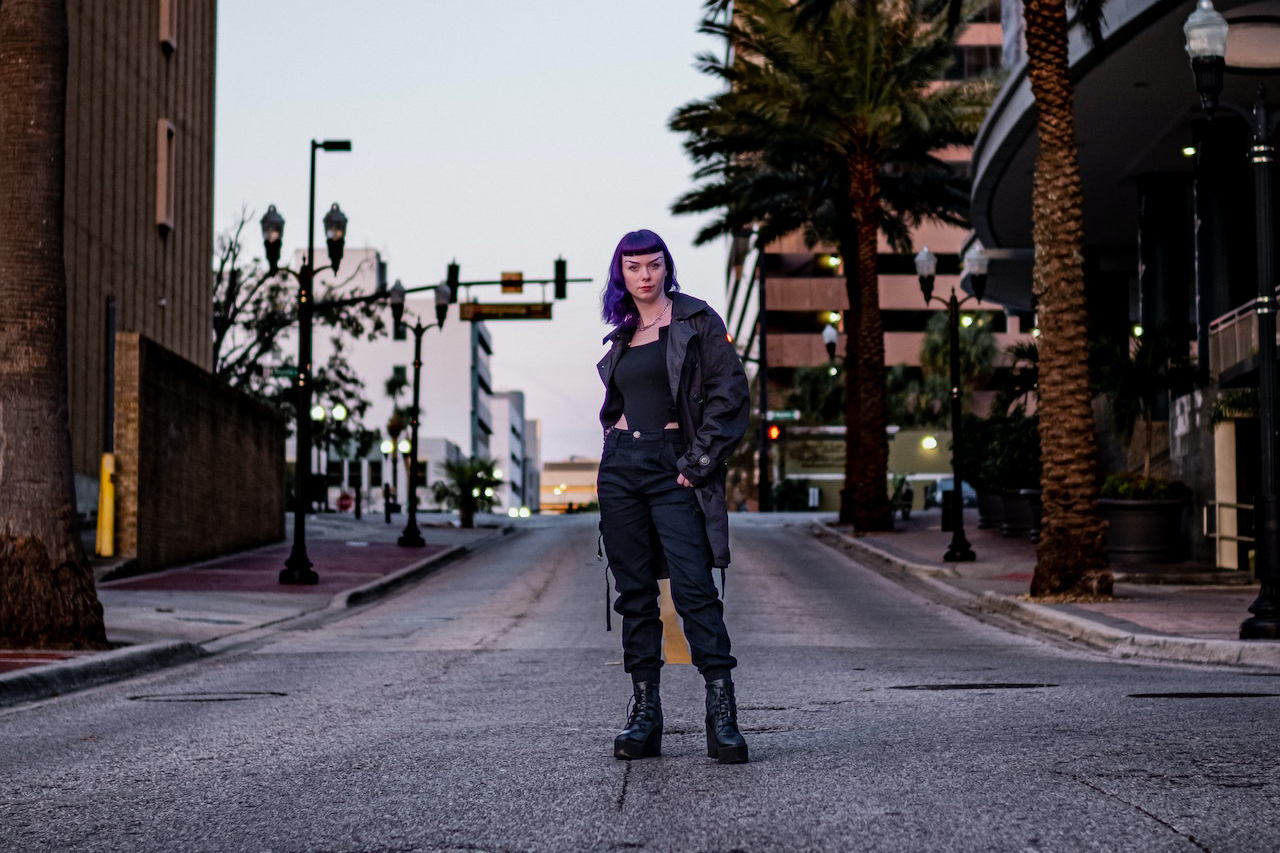 Glendale, a suburb of Los Angeles and home to Brand Boulevard, is one of the top 10 US safest cities. The city prides itself on having a strong economy and numerous employment opportunities. It is close to Los Angeles, where you can do a quick tour of Hollywood or visit some of its trendiest districts and neighborhoods.
The city attracts tourists and newcomers because of its impressive food scene. Aside from having extensive options for American food, there is a significant presence of Middle Eastern food here. The city has the largest concentration of Armenian-American population and the top spot for getting authentic Armenian-Lebanese flavors.
Besides an amazing culinary scene, the city offers a peaceful residential community with many things to do. It also has excellent places to hike, shop, and get entertained. Indeed, Glendale presents newcomers with the prospect of exciting and interesting urban life.
But it is essential to consider all the benefits and drawbacks of living in this city before relocating. Thus, I compiled a list of its pros and cons to give you a broader understanding of what it is like to live in Glendale, California.
Is Glendale an excellent place to live in? Safety is a Priority!
The Good Side
The Safest Place in California
One of the significant advantages of living in Glendale is its low crime rate. The city is in America's top 10 safest cities, with a violent crime rate of 70% below the national average. The property crime rate is also relatively low, about 23% lower than the US median rate.
Most of the communities and neighborhoods here offer a peaceful and calm environment where there is a lower chance of becoming a victim of crime. It is an excellent place to start a family and raise your children because Glendale offers safety.
Recent data shows Glendale is 59% safer than most US cities. The city is a residential town with families, young professionals, and retirees living peacefully.
Fun, Entertainment, and Recreation
Glendale is also an entertainment hub where you can see plenty of attractions. It presents a healthy mix of cultural and indoor activities for every resident. For instance, the Catalina Verdugo Adobe gives you a glimpse of the city's past.
Here you can explore Glendale's historic Oak of Peace. It is the oldest structure in the city, established in 1828 and natively a part of the Rancho San Rafael. You can enjoy wandering in this vicinity of around a 1.3-acre park.
The tree is a significant part of the city's history, where the US and Mexican soldiers met during the Mexican-American war in 1874. Historians considered the tree to be the birthplace of the state of California.
Parks are also abundant here. Take advantage of the Deukmejian Wilderness Park or the Verdugo Park if you want a serene place to spend your mornings or afternoons.
Griffith Park, the most significant urban park in North America, provides limitless ways to enjoy your day. You can horseback ride, golf, run and hike around the area. Then, you can also explore the Griffith Park Observatory inside the nature park.
The Brand Library and Arts Cente is also worth visiting for a taste of art and creativity. It is a uniquely themed library that focuses on books, music, and visual arts. There are various activities, such as music, dance, and art workshops.
Then, there is the Moonlight Rollerway. It is the city's infamous and largest roller-skating area. You can hold special events, invite friends, and tag along with your family for fun and entertainment. The Museum of Neon Art and Disney's Grand Central Creative Campus offer exciting indoor activities.
Shopping Haven
You do not need to go to Los Angeles for retail therapy. If you move here, you can visit plenty of shopping centers. There are several malls in Glendale where you can shop until you drop.
Almost two large shopping centers are in the area and dominate downtown Glendale. The Glendale Galleria caters to several famous retail stores, such as Macy's and Target. Then, the Americana at Brand nestles across the street from the Glendale Galleria.
The said shopping center is more modern than Galleria and has popular brands like Kate Spade, Tiffany & Co., Apple, and Nordstrom. It also offers a residential community with around 100 condominium units.
The Amazing Food Scene
If you think the city only has excellent attractions, wait until you taste its culinary scene. Glendale hosts restaurants serving different international cuisines.
You can choose American, Lebanese, Mexican, Thai, Vietnamese, and Japanese. Whatever your cravings are, the city has the right food house for you.
Nightlife is also exciting here, with plenty of dive bars you can try. Even though they are not as fancy as in Los Angeles, bars in Glendale offer you a more low-key experience. Check out the Winchester Room, Capri Lounger, or The Glendale Tap.
The Bad Side
Of course, there are some drawbacks when you move to Glendale. One thing that you instantly notice is its terrible traffic. It is a car-oriented city with many private vehicles filling the roads and highways.
The travel time is longer than the country's average of 26 minutes. It will take an average of 28 minutes to get to your destination. Avoid areas like Pacific Ave, Central Ave, Brand Boulevard, and Glendale Boulevard during rush hour.
What is the cost of living in Glendale? Affordable Healthcare is the Biggest Perk!
The Good Side
Average Healthcare Expenses
Glendale is an expensive city in California. If there is one thing where you can cut down costs in the city, it is in the healthcare category. You would pay an amount lower than the country's average for your primary health insurance package in Glendale.
The amount is $3,143, which is lower than California's average of $3,711, and the US median rate of $4,266.
The Bad Side
Regarding the cost of living, the good side is outnumbered by the wrong side here in Glendale. Real estate here is even higher than in Los Angeles. It is admittedly an expensive city and one of the most expensive areas in California.
Take a look at why Glendale is an ultra-expensive California city:
The Housing Cost
Being a homeowner in this city would be challenging because of the skyrocketing housing cost. Only 33% of the population are homeowners, and the rest are renters.
You must save up for a long time to buy a house in Glendale. Currently, the median home value of places here is around $769,000. The rate is more than triple the nationwide average.
The housing cost here is even more expensive than in the more famous city of Los Angeles. If you are a homeowner, you must allot around $3,000 on your mortgage payment. The figure is a lot, especially if you are an average-income earner.
Aside from homeownership, there are other bills to consider. You must pay for utilities, transportation, food, and groceries monthly. If you factor them all in, living in Glendale can be expensive.
The Rental Cost
If you think being a renter in Glendale costs you less, you must think again. You can barely find a single-bedroom apartment here for just a thousand dollars. The average rental rate in this city is $1,600.
You can only live in the city's cheapest neighborhood with this amount. If you desire to reside in a more fancy community like Vineyard and Riverside Rancho, you must allot $2,000 on monthly house rentals.
Taxes, taxes, and more Taxes!
Besides the high cost of living, you must pay taxes in Glendale. California is a high-tax state where you must pay property, sales, and income taxes annually. The state has the highest minimum sales tax in the United States at a rate of 7.25%.
Sales tax can go up or down, depending on your city. In Glendale, you need to pay 10.25% sales tax. It is one of the highest rates in the state.
Then, there is the property tax. California means residing in a state with the highest property tax rate. The rate is around 0.72%. It means you need to spend $3,938 on property tax yearly if you are a homeowner in this city.
Also, Glendale does not offer exemptions in property tax payments. You will only enjoy an exemption if you are a disabled veteran. Even if you are a senior, you do not qualify for a particular property tax exemption.
Why work in Glendale? More Jobs in Various Sectors
The Good Side
Strong and Competitive Economy
Glendale is more of a residential than a commercial or industrial metropolis. It offers a healthy job market and provides diverse employment opportunities. But its economy remains strong and competitive because of its proximity to Los Angeles.
There are businesses from different industries, such as healthcare, civil service, entertainment, and education. Big names like Dreamworks Animation, Nestle Company, International House of Pancakes, and America's United Bank have offices here.
Plenty of Jobs in the Public Sector
Aside from multinational companies, the population enjoys healthy job opportunities in the civil and public sectors. Some key employers are public educational institutions such as the Glendale Unified School District and Glendale Community College.
Public hospitals also employ thousands of workers. Those with a medical background can land a job at Glendale Adventist Medical Center, USC Verdugo Hills Hospital, and Glendale Memorial Center.
Promising Entertainment Industry
The entertainment industry in Glendale is lucrative, with plenty of big names having a production center in the city. After Walt Disney outgrew its studio in Burbank, it expanded into the closest business park in the area. Thus, it transferred its production center to Glendale's Grand Central Business, including its headquarters, to Imagineering.
Glendale's Grand Central Business is home to Disney's primary campus and studios, including the Muppets Studio, Marvel Animation Studios, and Disney Interactive. It means that most Disney films today are made and developed in Glendale.
The Bad Side
Higher Unemployment Rate
Even though plenty of jobs are available in the city, it still suffers from a higher unemployment rate of 4.4%. It is higher than the nationwide average of 3.9%. Nevertheless, the government is trying to address the issue and is expected to generate more jobs in the future.
The city demonstrated 0.73% economic growth in the past year based on past data. For a 10-year projection, the change will be around 34.5%. It is a positive increase and will continue to do so in the next ten years.
_
Glendale is my top recommendation if you choose a city in California with a more residential and peaceful vibe.
Living here can be an excellent experience for newcomers because of its highly developed city amenities. Of course, you still need to tighten your budget as it is one of the most expensive metros in the state.
Do you have queries about Glendale? Leave your comments below. I will be happy to have a conversation with you.