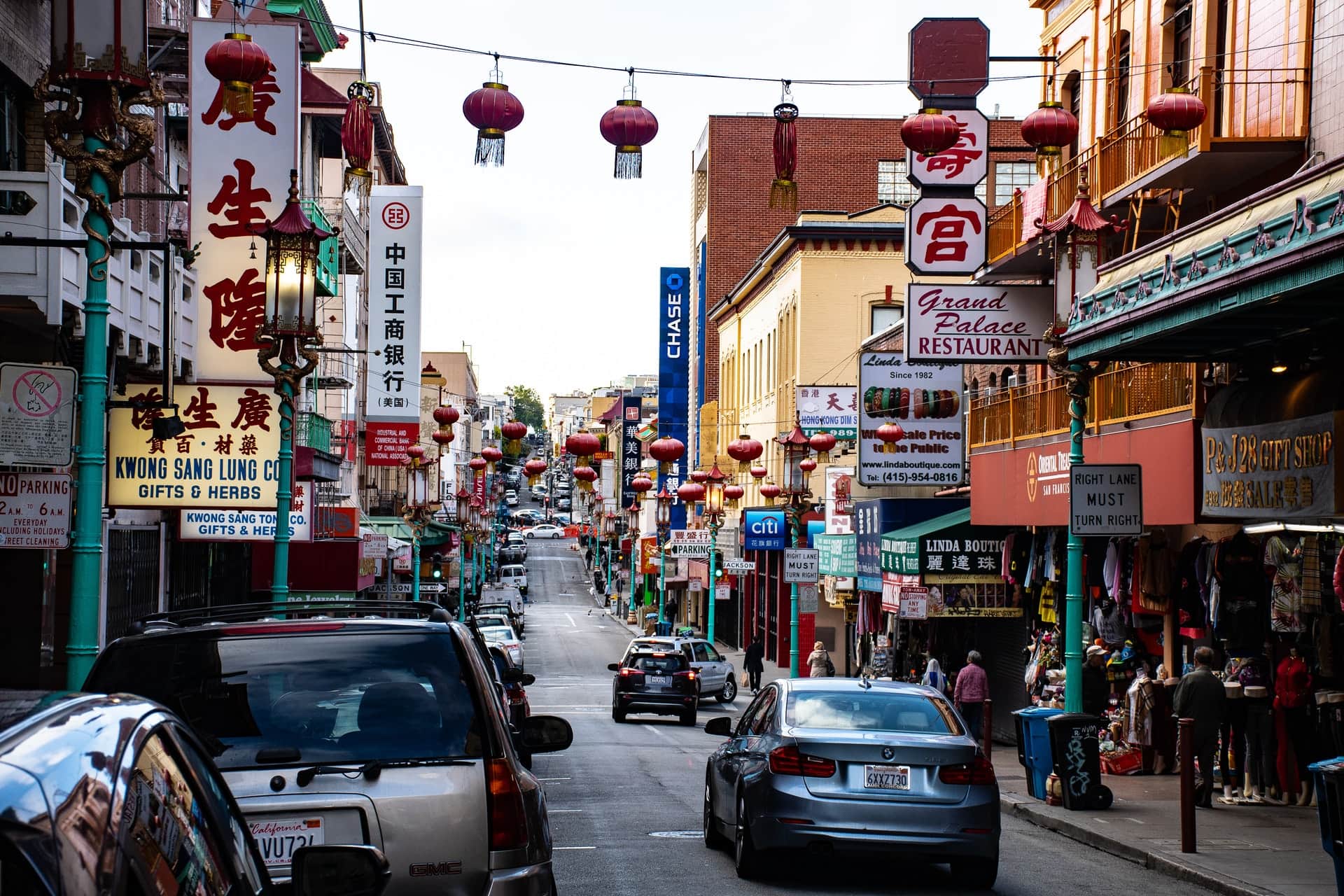 China is one of the most vibrant and colorful countries in the world. The country has a long and enduring past that makes it unique and worthwhile to live.
People who live in China often encounter different experiences. The country is gigantic that there are varied ways and lifestyle that you can experience. It is the fourth largest country on the globe and subdivided into regions and provinces.
So, what is it like to live in China?
Well, it depends on how you want to live your life. Do you want a peaceful life filled with beautiful landscapes and scenery? China has its countryside that stretched throughout the north and south.
Or are you an urban dweller were lights, buzz, and a dynamic lifestyle fill you in? Well, Shanghai and Beijing can give you that. These two vibrant cities are filled with skyscrapers that light up after the sun sets down.
China can be lived in a lot of different ways. It is up to you and your personality what region and areas in China you choose to live in.
Is it expensive to live in China?
Living in China greatly depends on how you want to live your life. Yet, it also comes with a budget. How much does it cost to live in China? Is it expensive, like any other developed country in the world?
Well, compared to other East Asian countries like South Korea and Japan, China is cheap. Remember, the latter is still an emerging economy. The cost of living is almost the same as the developing ones.
Like other developing countries, China is affordable to live in. You can live in major cities like Beijing and Shanghai for less than a thousand dollars a month. With this amount, you can already have a city-kind of lifestyle you want. It includes an occasional night out, visiting cafes, and lunch out with your friends.
Yet, if you are looking for a more luxurious way of life, $1000 may not be enough. There are apartments in major cities that will cost you more than $1000 in rent alone. You have to factor in food, transportation, miscellaneous expenses as well.
For an average city dweller, rent can cost around $500 to $700 a month. When you include food, utilities, and transportation into the equation, it can reach up to $1000 a month. It is a decent kind of living in a major city like Beijing.
But, there is a noticeable difference in expenses among cities in China. As I said, Beijing can cost you around a thousand dollars when you live averagely. It will be cheaper when you choose to live in less industrialized ones.
China introduced a tier system depending on the economic development of a city. The top tier is industrialized, like Shanghai, while the bottom tier is smaller ones.
If you choose to live in smaller cities, you will only need $500 to have a decent lifestyle. It is almost 50% less than the cost of living in metropolitan areas.
What are the benefits of living in China?
Of course, now that you see how much will cost you to live in China, you might want to know the benefits of living there.
China is a beautiful country with lots of things to offer. It will give you an experience of a lifetime if you study the country enough.
The country is a cradle of an ancient civilization where early life flourished. You can expect that it will transport you from ancient to modern, depending on the place that you choose.
But what are the most amazing things you can experience living in China?
Food
Of course, food. China is the ultimate oriental cuisine experience. Chinese cuisine is the most tasteful, varied, and original. There is something about Chinese cooking that you want to have it all. The dim sum, noodles, Peking duck, and Chinese fried rice are a mouthful of taste. They are so delicious.
And it comes at a very affordable price. You will not spend much on Chinese food. In metropolitan cities like Shanghai, Chinese food can be delivered right to you. You can order online or visit a fancy restaurant once in a while.
Western cuisines are also available. Most big cities provide you every kind of food you crave for. It would help if you were patient trying out, to discover the best restaurants for you.
Safety
If you are the type who is very concerned with safety, China is safe than any other country in the world. You will not encounter street harassment or catcalling if you walk down the alley. The foreigners are safe. There are even security cameras in public space to track what is happening. In this way, there is a lower crime rate, and people are more afraid of doing illegal.
Tea Culture
Do you notice how silky and smooth Chinese skin is? Well, it is because of tea. Chinese loves tea, and you might appreciate it when you get to live in the country. The people drink tea like they drink water. They have tea in the morning, afternoon, and even late at night. The effect of tea on the body is endless. It detoxifies you, and it is often reflected in your skin.
Beautiful Places
China is a humongous country. You will have enough adventure in China than any other part of the world. If you want to experience desert life, you can visit Mongolia or the northwest part of the country. On the other side, there is Lhasa and other cold areas where winter is abundant. You can take a day off or a whole week off and travel to different parts of the country.
Language
Chinese compose the highest number of group of people in the world. Meaning, that language is widely used in various areas of the globe. Aside from it, the Chinese language, like Mandarin, is the oldest language ever. Learning it will take a while, but it is the most satisfying experience. Chinese uses symbols in writing and speaking; it will stretch your mind to memorize it.
What is the best place to live in China?
China provides a lot of places to live in. It will take a while to decide where you want to live finally. So, if you are considering migrating to China, these are the top cities and towns you want to choose:
Hangzhou
It is a natural beauty in itself. The place is filled with historical sites and wonderful landscapes. By witnessing Hangzhou, it can fill your soul with appreciation and gratitude. West Lake is a UNESCO World Heritage Site and a subject of poets and painters in the country. Remember, the unique oriental art? Well, you will see Hangzhou painted and colored on canvas.
If you are wondering whether Hangzhou is a secluded place in China, well, it is not. It is highly developed but still maintains its historical past and culture.
Xiamen
It is near Taiwan and very much developed. In the southern part of China, cities are modern and industrialized. Xiamen is considered as part of China's Special Economic Zones. It is open for trade and investment; that is why growth and development are evident. More so, it is near the southern coastline of China; the view is breathtaking as well.
Kunming
If you are looking for a modern cultural landscape, Kunming is the place to be. It is the largest city of Yunnan province and the most populated place in China.
Despite all these, Kunming is home to various universities and museums. By living in this place alone, you will not get bored because there are many activities to try.
Nanjing
The city of Nanjing is a reflection of China as a whole. It is historically and culturally valuable, while at the same time modern. It is a bustling economy and home to top universities in the country. Nanjing is the center of learning in China. The student ratio is the highest compared to other cities. It is a vibrant city at night. Lots of restaurants and dance clubs color the night and entertain locals.
Beijing
Of course, the beautiful city of Beijing. It is the country's capital and the largest among the rest. Beijing is the favorite city of foreigners in China. There are limitless opportunities and activities in store for you in the city.
You can try the Peking Opera. Or shop at its busiest districts like Wangfujing, Xidan, and Zhongguancun.
Shanghai
Of course, we will include in the list the magnificent city of Shanghai. It is the most livable city in China. It is a cosmopolitan city like Paris in France. Shanghai is a mixture of modern and conventional. Both Chinese and Western influences are evident in the city. It is the face of China's economic boom. Many international visitors get magnified by its beauty and modernity.
What should I avoid in China?
China, despite its economic development and modernity, is still a communist country. Unlike some liberal countries like America, there are certain restrictions. The government imposes strict rules and regulations on its citizens. These might extend to you when you choose to live in the city.
Yet, the basic rule is to follow customs and respect the country in general.
First, it is crucial not to express your political views openly in the country. Chinese living in communism for a long time are not expressive with political ideas. They will be uncomfortable if you engage them with topics like their own government.
Second, China is a country founded by century-old beliefs and customs. It would help if you respected these, particularly the minority group who practiced the beliefs. In worship areas like temples, you must observe well so as not to offend the worshipers.
Third, appreciate the people. Since you live in the country for some time, it is advisable to appreciate the Chinese. Learning their way of life, language, and traditions is a big factor in surviving in China. The way you interact with them will greatly affect how you enjoy living in the country. So, start interacting with the locals, and learn things about them, as well.
Is it more expensive to live in China or America?
Like I've said, China is still an emerging economy. The cost of living can be equated with the developing world.
Of course, it is more expensive to live in America. In rent alone, a thousand dollars is the cheapest you can find in the US. While in China, even in the metropolitan ones, a thousand dollars is a decent apartment already.
If you factor in food, transportation, utilities, and activities, there is a difference. Living in American may be an ultimate dream, but it will cost you money as well. There are many people living in their cars or van because they cannot afford rent in the US. While in China, you can find cheaper ones without having to live in a car.
Yet, of course, the kind of freedom you can experience in America is incomparable. You won't have it in China.
Can you live in China permanently?
There are varied ways to live in China permanently. If you are a foreigner, you can apply for permanent residence in China. You can receive a Certificate of Permanent Residence of Aliens in China. It depends on how long you stayed in China and how frequently you visit the country.
The certificate issued to you is your gate pass to be able to live long in the country. You are allowed to enter and exit the country while still holding your country's passport. You will not be issued with a visa once you are holding the said certificate.
Yet, the certificate is subject to expiry. You might need to reapply for renewal once it expires.
Living in China can be both beneficial and experiential. When you finally adapt and learn how the country's way of life, you will appreciate it more and more.
Many ex-pats learned to love the country; it might help you the next time. So, travel the country, see what it can offer, and decide if you want to live there for a long period.