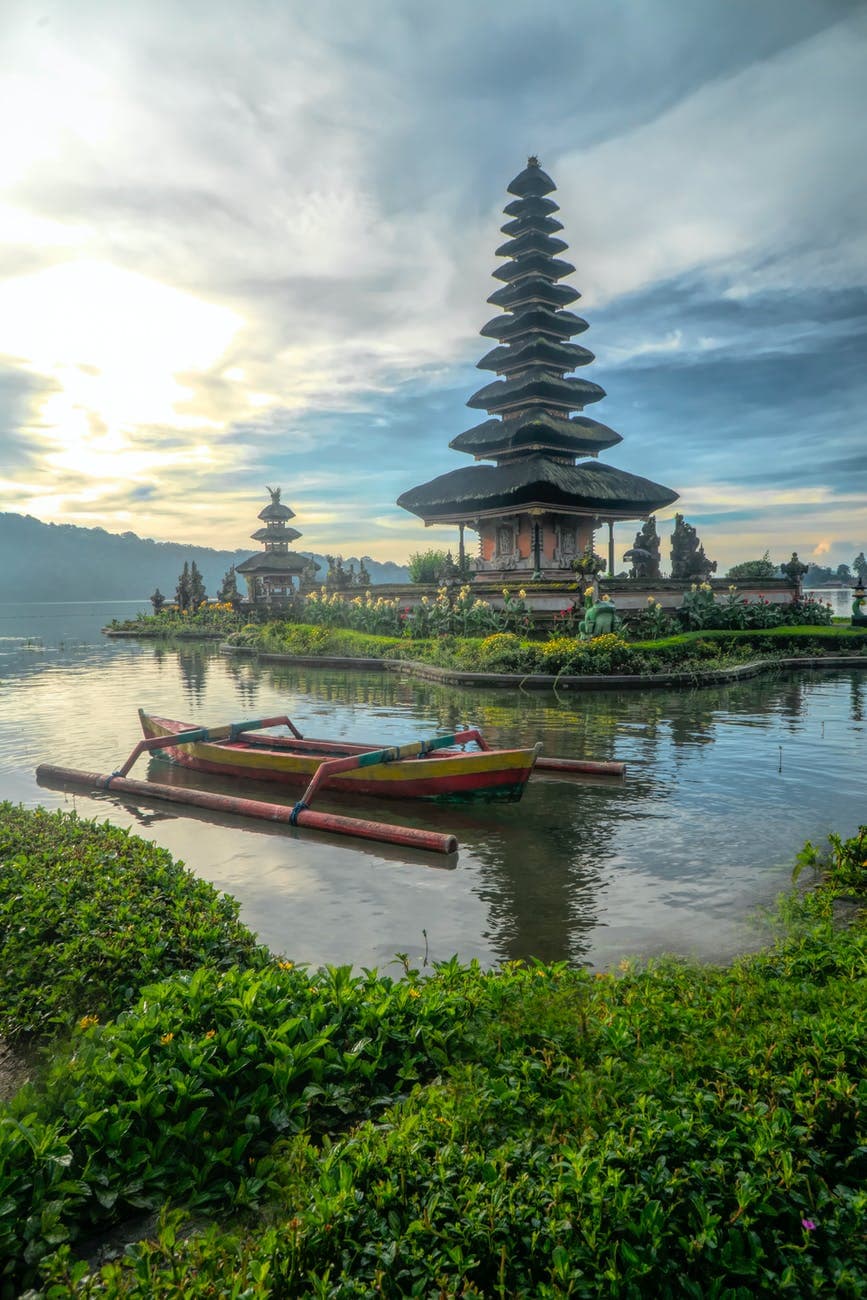 When we talk about Bali, we always think about the beaches. Aside from the beaches, there is also the matter of the sumptuous food the island is famous for. And finally, there is always the rich culture you find in this destination.
Bali is also an island where its people practice different religions. Hinduism is the major religion in the island. While Hinduism takes a bigger chunk, there are also other religions. There are Buddhists, Moslems, and even Christians.
And one thing is for sure; they all live in harmonious peace on the island.
The island has a certain level of popularity among tourists. This is the reason why people always mistake it as a country all on its own.
But is Bali a country?
To answer that question, no, Bali is not a country.
It has a population of about 5 million people. Bali is one of Indonesia's largest tourist destinations. It is an island rife with various sights to make a tourist want to come back again and again.
Bali is one of Indonesia's major tourist destinations. It is still able to attract thousands of tourists every year.
It is an island with a wide array of sumptuous food, rich culture, and age-old traditions. This is what attracts tourists to this island destination.
To access the island, a vast number of flights fly to Bali every day. Most of these flights come from the island's Southeast Asian neighbors. There are also flights coming in from some parts of Australia.
Even as a part of Indonesia, Bali is a different world on its own. We all know Indonesia has stricter regulations in ways of living. Bali is a bit more relaxed than the rest of the country.
What country is Bali part of?
As you already know by now, Bali is not a country. It is an island of the country Indonesia. It is also one of Indonesia's most popular provinces.
The island is at the westernmost part of the Lesser Sunda Islands. It lies on the eastern side of Java and the western side of Lombok.
When in the province, you also get to explore its neighboring islands. One of the most popular is Nusa Penida, an island full of beautiful ocean views.
Two other famous islands near Bali are Nusa Lembongan and Nusa Ceningan. The capital of the province is Denpasar. It is also the city with the most number of inhabitants.
As you already know by now, the island's primary religion is Hinduism. It composes about 82% of the total island population. This is a significant change compared to the rest of Indonesia's Islamic community.
Bali's kind of Hinduism is somewhat different from that of India. While it is similar in most ways, there are a few differences, especially in a few practices.
The island was able to gain popularity in the 1980s. From then on, there were a lot of tourism-related businesses that locals were able to put up.
Such businesses compose about 80% of the island's economy. The island is popular for its arts. This includes its unique show of sculpture, paintings, dances, and music.
Aside from its culture and music, the island is also famous for its marine species. The island is part of the Coral Triangle. This means that it has the most number of reef-building coral species in the country.
No matter which side of the island you look at, there is always something to see in Bali. While the rest of Indonesia is rich and beautiful, Bali is a beauty on its own. Its diversity and culture are what makes Bali a destination worth visiting.
Is Bali a Hindu country?
Yes, it is. Bali is an island that is predominantly Hindu.
Indonesia is a country that has Islam as its primary religion. The rest of the country practices Islam. The island of Bali remains true to its Balinese Hinduism roots. About 82% of Bali's population are Hindus.
This percentage is only about 1.7% of Indonesia's total population.
So, what is Balinese Hinduism? How is it any different from the Hinduism of India?
Balinese Hinduism is a kind of Hinduism that is popular on the island of Bali. This is the kind of Hinduism that is common only to the residents of the island. It is rare to find Balinese Hinduism anywhere else in the world.
Balinese Hinduism is a little bit different from Hinduism as we know it. What sets it apart from the rest of the Hindu community is its worship of local animism.
Aside from that, there is also the concept of Pitru Paksha. This is a practice where ancestor worship exists.
Another significant difference of Balinese Hinduism is its reverence for the Buddhist saints. This what we call Bodhisattva.
By now, it is evident that this kind of Hinduism is an amalgamation of that of India's. It is the kind of Hinduism that incorporates the island's rituals long before the Dutch came.
Indonesia's Ministry of Religion refers to it as Agama Hindu Dharma. But aside from this reference, there is also a wide array of other names for such a religion. Here are a few of them:
· Tirta
· Trimurti
· Hindu
· Agama Tirta
· Siwa
· Buda
· Siwa-Buda
There are differences in practices, yes. But there are also similarities. The terms Tirta and Trimurti stem from their roots from Hinduism in India. Tirta is from Tirtha that refers to one's pilgrimage to spirituality near the holy waters.
The other concept is Trimurti that has connections to Brahma, Vishnu, and Shiva.
Like Hinduism in India, the Balinese Hinduism has also evolved with flexibility. It incorporates many spiritual ideas of India's Hinduism. Other aspects are its celebration of legends and myths common in India.
Part of Bali's beauty stems from its many Hindu celebrations. There are festivals, rituals, and customs that have associations to several hyangs. Hyang is another name for ancestral spirits. There are also animal sacrifices during these celebrations.
Such rituals are not common in India's Hinduism practices.
Because of these celebrations, Bali is an island that is more than its beaches. It is also more than its food. Its rich culture and celebrations are distinct from the rest of the country. These are what make the island a place worth your visit.
How big is Bali?
In 2017, Bali was one of TripAdvisor's best islands as one of the best islands in the world. Tourists and travel enthusiasts often call it as The Island of the Gods. It covers the island of Bali itself as well as its island neighbors.
These smaller islands are Nusa Penida, Nusa Lembongan,and Nusa Ceningan.
But if we talk about the island of Bali alone, Bali has a small area. Its area is about 5780 square kilometers.
If you measure its length from east to west, it is around 153km. From north to south, it measures approximately 112km.
If you find it a bit harder to imagine its size, imagine this. The island of Bali is almost the size of two Rhode Island states.
Or here's another example. Consider the state of New York. Divide that by 24. One part should be the size of Bali. That's how big (or small) the island is.
Bali is small, yes. But the island always makes up for the culture, its food, and its people.
What are the main cities in Bali?
While Bali may be a small island, this Indonesian province has at least seven cities that are worth your while.
The island is teeming with an elaborate natural life and pristine shores. Bali is the pride of Indonesia.
From its temples, culture, and locals, tourists never run out of reasons to visit the island.
Here are seven major cities in Bali you should check out
Denpasar – if you are flying to the island, you would be sure to land in Denpasar. This capital city is in the southern part of the island with a hot and humid climate. It brings with it a rich mix of Hindu and Islamic cultures.
Being the largest city in Bali, tourists favor the city of Denpasar for a lot of reasons. One such reason is its monuments. The city is also popular for its museums.
And if there is one thing about Denpasar, it is Shark Island. It may sound like it's out of a Jaws movie, but this island is where you find white and black-tip reef sharks.
Ubud – the city of Ubud, is an hour away from the city of Denpasar. The city is famous for its association with monkeys.
What tourists say about Ubud is that this city is the soul of Bali. When Denpasar is the heart, Ubud is the soul.
It is rustic. It is serene. And when you think you already know a lot about Ubud, here's one interesting fact. Ubud has a strong connection to the movie, Eat, Pray, and Love. Time to find your inner self, guys!
Kuta – when you are in search of an adventure, this city is for you.
With the iconic Kuta Beach in tow, the city is famous for its nightlife and fun-filled vibe. The city is also famous for water sports, surfing being on top of the list.
The city has bars, restaurants, and will surely fill your holiday with fun and frolic.
Canggu – when you look at the map, you will find this city between Seminyak and Tanah Lot.
The city is famous for its rice fields, which are 25 minutes by cab from Denpasar. Tourists flock the city, not for the rice fields alone but its black sand beaches as well.
Umalas – Umalas is a combination of Canggu, Seminyak, and Petitenget.
If you are into a quiet holiday destination, this city is perfect for you. It provides tourists with great views and affordable shopping.
Plus, its location is strategic. You can visit the three cities with the shortest possible travel time. This is perfect for tourists who want to cover as many destinations as possible in a short period.
Nusa Duda – this city is perfect for newlyweds as well as family holidays.
The city is famous for its perfect beaches, majestic temples, and historical landmarks.
Jimbaran – this city is a few kilometers south of Kuta. It always equates itself with beautiful waves and colorful boats.
The area is not as developed as the others, tourism-wise. But for one who is in search of a quiet retreat, this city is perfect.
Where is Bali located in Asia?
It is also famous as the Land of the Gods. The island of Bali is famous for its magnificent temples and beaches. The island is also famous for its nightlife and delicious food.
With all these and more, Bali's island welcomes every tourist from all corners of the globe. But where is Bali located, by the way?
Bali is in Southeast Asia. It is part of the Lesser Sunda Islands, the Sunda Islands, a group of islands that compose a volcanic arc.
In simple terms, Bali is an island that is part of the country of Indonesia.
The island is a bit on the upper side of Australia. It is 8 degrees from the equator, and you can find it at the Java Sea.
If you are still not clear where it is, here's a more detailed description to imagine. It is north of Australia. It is in the south of Malaysia, southeast of Singapore.
So, the island is right smack in the middle of Australia, Singapore, and Malaysia.
While the island may be small, it is rich with history and culture. Its geographical location makes it a perfect destination for the beach.
The island is famous for being ideal for surfers. It is facing open to the Pacific Ocean. Bali offers water sports and adventure never found in other destinations.
It may be small. But this paradise island is big when it comes to holiday and experience.