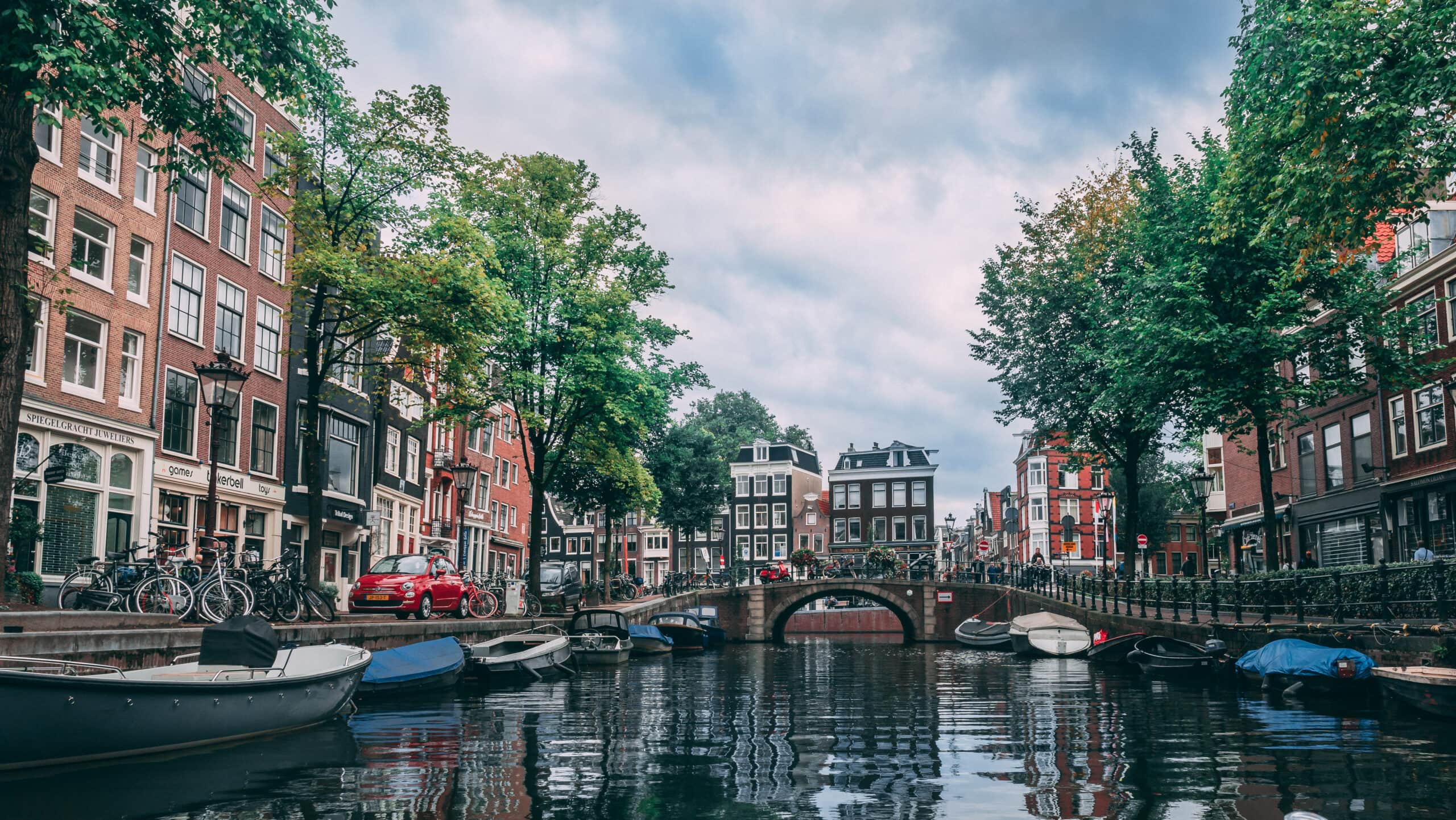 Dubbed as the Venice of the North, Amsterdam transports you back to the 17th century Dutch Golden Age. It is a city worth visiting. Anyone who has been traveling will find this city very special.
The incredible canals like the concentric belts surrounding the city are exceptional urban planning. The waterways demonstrated Amsterdam as the world's most important trading ports.
Amsterdam's contemporary art scenes narrate its past and present. Its museums and galleries show the city's treasured history.
The city has green parks and spaces, a great escape to the city's bustling urban life. You can enjoy a long walk or an endless bicycle ride while witnessing the quaintness of this land.
Its beer culture themed cafes and shops and festivities are worth to experience. It shows the people and their way of life.
Hence, read on, while we show you how much more Amsterdam can offer, a city worth visiting.
How many days should you spend in Amsterdam?
Amsterdam, the nominal capital of the Netherlands, is the commercial center of the country. It is both a city and a port, where the essential life of locals take place.
It has a lot to offer, yet three days in the city is more than enough to see all its beauty and historical sights. The sights and attractions concentrate in the heart of Amsterdam. You can either walk or ride a bike and still get the whole grasp of what Amsterdam is.
So, let's make your trip worthy, fun, and enjoyable.
Amsterdam will be more enjoyable when you include the following to your list:
History & Art
Acquaint yourself to the city's colorful history and art with the following museums:
Van Gogh Museum – a Dutch art museum, It is showcasing the exceptional work of Vince van Gogh. It is in Museum Square in Amsterdam South. It is near to the Stedelijk Museum, the Rijksmuseum, and the Concertgebouw.
Stedelijk Museum – it is a two-minute walk from the Van Gogh Museum. It caters to a collection of modern, contemporary, and design from the 20th to 21st century.
Rijksmuseum Museum – features Amsterdam's art and history. The works of Rembrandt, Vermeer, and Van Gogh are here. It underwent an extensive renovation and re-opened in 2013.
Anne Frank House – dedicated to the life and times of Anne Frank. It is a biographical museum of a young girl who experienced Nazi Jewish persecution.
Culture
You can have a better understanding of the city and its people when you visit the following:
Dam Square – locals and tourists gather in this square. You can see buildings and experience events and festivities in Dam Square. A must-see in Amsterdam where you can feel the vibe and energy of this bustling city.
Royal Palace – features how a Dutch royal family lived in the 1800s. The structure shows a 17th-century Dutch architecture. Found on the west side of Dam Square.
Albert Cuyp Market – it opened in 1905. The Albert Cuyp Market is the largest daytime market in Europe. It is a go-to attraction of tourists to buy souvenirs and fresh produce.
Beer and "jenever" – as the largest exporter of beer, Amsterdam will not disappoint. The home of Heineken and a place where you can try a juniper-flavored gin – jenever. More than the Heineken haven, the city has more than half a dozen handcrafted breweries. Don't miss Brouwerij 't Ij or Brouwerij De Prael.
Incredible 17th Century Canals
The 60 miles canals will go unnoticed when you visit Amsterdam. It dates back to 17th century Europe were small villages and towns were the norm. Regarded as one of UNESCO World Heritage Site in 2010, the canals and passages is an old fashioned way to wander. Traversing the canals by private boat or traditional canal cruises is a must. It will give you the ultimate Amsterdam experience.
Parks and Green Spaces
Amsterdam is a busy and lively city. It is a metropolitan hub where life takes place. To escape from the city's rush and fast-paced life, try these vast parks and green spaces in the heart of the city:
Vondelpark – near the Museum District, it is the largest park in Amsterdam. You can have free concerts and open-air theater during its most busy days.
Hortus Botanicus – it is home to over 4,000 species of plants. One of the oldest botanical gardens in the world. Surround yourself with green and open spaces by having a picnic in Hortus Botanicus.
Sarphatipark – after a trip to Albert Cuyp Market, get some fresh air and sit on the Sarphatipark. Watch the people come and go, observe how life in the city goes.
Unlimited Bars and Cafes
After a city day trip, relax at the bars and cafes swarming around the city. The burgeoning coffee culture exposed the city's rich heritage in brewing and distilling.
Enjoy two cups or two of your favorite brew, or a bottomless beer while checking out the Amsterdam bar scene. Try chilling out at
Vascobelo V-Bar, Kleinburg Pop-Up or Lot Sixty-One, and taste their authentic brews.
Is Amsterdam an expensive city?
If you are a tourist and want to spend some time in Amsterdam, a 3-day trip will cost you around $650. These are land transport, attractions, food and drinks, and accommodation.
Compared to other cities in Europe, Amsterdam is an expensive city to travel in.
Let's have a quick run of how much you can spend in the Venice of the North:
Accommodation – you can book accommodation from $20 to $200 per night. Hotels are way more expensive can cost you around $185. Airbnb has a lot of cheaper options.
The city has plenty of hostels that are cost-friendly as well.
A dorm bed can cost $25. Private rooms will be around $70 to $100.
On the other hand, an apartment or Airbnb will range from $80 to $150 per day.
Depending on the location, you can choose a budget-friendly accommodation for you.
Food – your budget per meal will cost you $10-20. Meaning, you will spend around $45 to $55 for three meals per day. It is an average mid-range meal. If you choose to eat at a fancy restaurant, this will cost you a lot more.
Transportation – there is plenty of mode of transportation in the city. Public transport will give you more options to save and budget your spending.
When wandering around the city, get an OV-chip card, where you can access trams, trains, buses, and metro. It will give you a lot of flexibility and experience the city's public transportation.
We will give you a breakdown of Amsterdam's public transportation:
Train, Tram, and Metro Travel – train travel from the airport to the city proper will be around $5 while days pass at $9.
Bus Travel – bus service in Amsterdam is very reliable. It has 40 operating routes that run from midnight to 6:00 in the morning. A 60-minute ride can cost you $4. The 90-minute ride is around $7.50.
Scooter or Bicycle – to get around the city, we recommend you to rent a scooter or a bike. Since most of the attractions are close to each other, this mode of transport is ideal. Try a FlickBike app and rent your bike at $2 per hour.
Attraction
There are free walking tours available in Amsterdam. Other exhibitions and tourists site is also free. Yet, other main attractions like Anne Frank House and Rijksmuseum will cost you from $12 to $30.
Amsterdam may not be cheap to travel, but it is not very expensive. If you plan right and know where to get the best deals to save money, you can travel the city on a budget.
Aside from that, transportation, attractions, and food are abundant. You have flexibility when traveling.
Where should I stay in Amsterdam for the first time?
You have a lot of choices to stay in Amsterdam. It depends on what kind of traveler you are. There are districts for people who love nightlife and pubs, while there are areas who want quiet.
Here are some of the places you can choose when looking where to book your accommodation:
Old Center – the place is a short walk from the main attractions of the city. It is near the main shopping sites and rampant with bars for nightlife. This area has plenty of cheap accommodations and is located strategically in the center.
Grachtengordel South – this area is on the rise where clubs, bars, and restaurants are popping out. You can book a budget-friendly stay in Grachtengordel South as well. You can book your stay at Waldorf Astoria here.
The Jordaan – if you want to get away from other tourists, this place is for you. You can enjoy well-preserved city canals here, too. Bar and restaurants are here to entertain you as well.
The Eastern Docklands and Amsterdam Noord – this area is a bit more expensive. But if you are looking for excellent accommodation, this place will give you a lot of options. Away from the city's old fashioned districts, modern architecture greets you here. It is near public transport where the ferry and tram are hopped away.
The Old Jewish Quarter and Plantage – if you want to stay away from the bar and avoid nightlife, book your stay here. It is a residential part of the city, where very few bars and restaurants exist.
The Museum Quarter – the cultural hub of the city. If most of your itinerary covers galleries and museum, this is the right place to book your stay.
What food is Amsterdam famous?
A trip to Amsterdam will not be complete without tasting the best food there is.
Explore the flavorful and often ingenious Dutch cuisine as we breakdown the top 5 must-try food in the city:
Bitterballen – must-have snacks in Amsterdam. It is a delicious deep-fried crispy meatball served with mustard in bars. The best snack to go with your beer while chilling out.
Stroopwafel – it is a sweet treat for everyone. Stroopwafel is a two-thin layer of waffles stuck together by a luscious syrup. It goes well with freshly brewed coffee while you sit in one of the city's cafes.
Dutch Pancake – it is a little thinner than your usual American pancake. It is a crepe-like pancake filled with tasty and delicious toppings. Pick your favorite fruits and toppings, and have it served along with the drink.
Red Herring – you must give this a try. Get the 'broodje haring' served in a sandwich filled with pickles and onions. It is a Dutch specialty found in every corner of the city.
Jenever – have a glass or two of this century-old drink. It is the pride of Amsterdam since the 16th century. Visit the traditional Amsterdam Genver to get a taste of this drink.
What should I avoid in Amsterdam?
No matter how liberal and open the city, there are things to avoid in Amsterdam. The simple guides below are protocols to remember when in Amsterdam:
Don't forget the OV-Chip Card – when in public transport, this chip is a must. It is your access to trams, trains, and buses in the city. You won't get in if you don't have an OV-chip card. Get this from ticket machines around the city.
Cannabis is for coffee shops – possession of five grams of cannabis is legal. Yet the use of such is very restricted to coffee shops. Remember that only certain cafes can sell cannabis for recreational use.
Don't walk along the bicycle lanes – it is a bike-friendly city. Avoid blocking the biking lane, as it is for bike users only.
Amsterdam is the place where you can enjoy both classic and modern. Each area will transport you to a different time and period. It is a city of art, culture, and pop. A three-day stay would be enough, but once you explore, fall in love, you will want to go back.