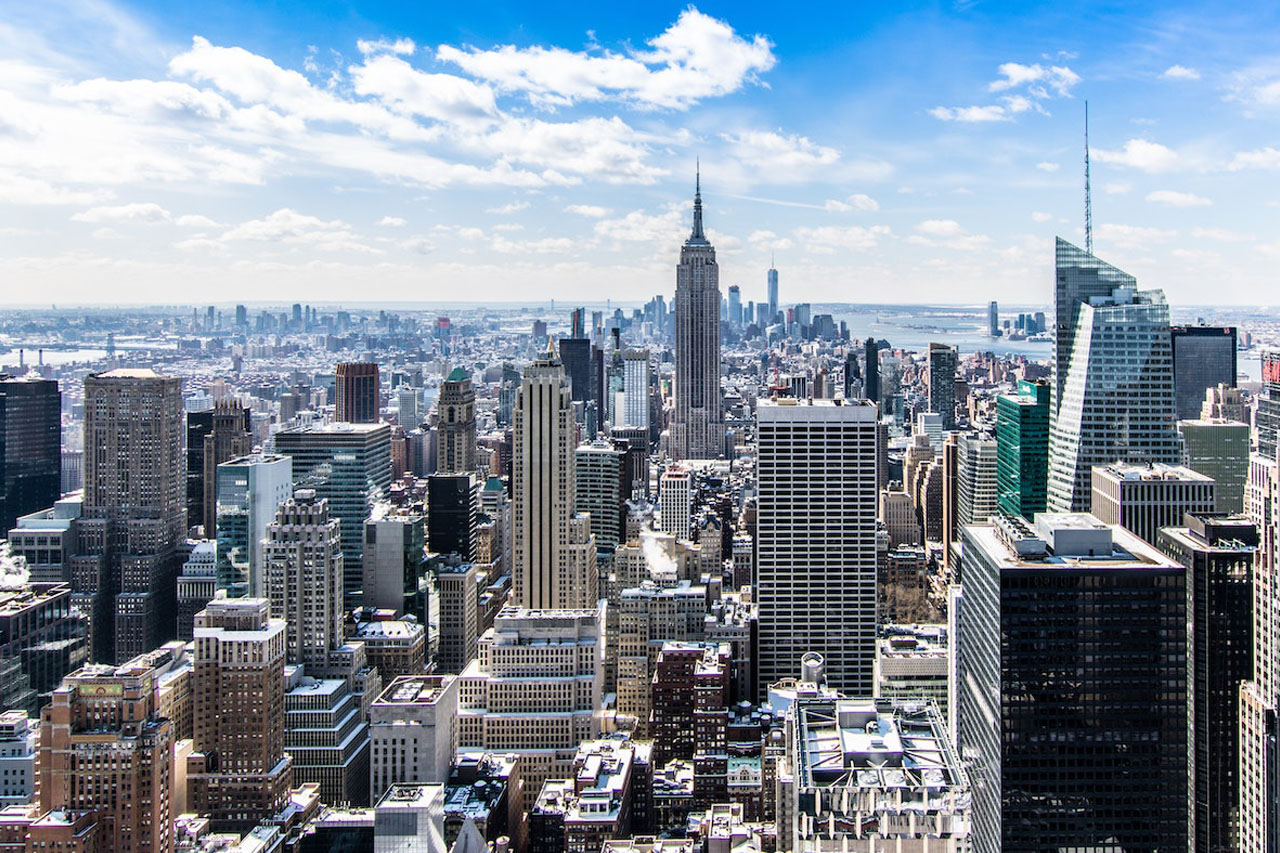 When moving to the State of New York, the few things that come to mind are the stunning skyline of Manhattan, the boroughs of NYC, and the brick buildings of Brooklyn.
You will immediately think of these most famous areas in the state and leave out other cities. However, NY has plenty of suburbs that can offer great opportunities for relocation. For instance, Yonkers, New York – The Central City, is a hub of endless activities.
It is home to great attractions such as the Hudson River, Science Barge, and Sherwood House that you can explore. It is also an economic and commercial center and presents more affordable living expenses than NYC and Manhattan.
You can build a comfortable life in Yonkers for yourself and your family. So, to give you a more understanding of the city and what it is like to live in Yonkers, NY, check the detailed list of its pros and cons:
Is Yonkers an excellent place to live in? Dynamic and Vibrant City in New York
The Good Side
Proximity to the Big Apple
One of the biggest attractions of Yonkers is its closeness to New York City. Since New York City is America's cultural and economic capital, it offers many life opportunities. When you choose to live in Yonkers, you can enjoy every city amenity NYC offers.
Yonkers is the perfect alternative to NYC if you want more affordable residential homes. You do not need to pay for skyrocketing NYC real estate prices in Yonkers but still enjoy the Big Apple. NYC and Yonkers are about 45 minutes away from each other. You can quickly drop by the big city for events and celebrations.
Leisure and recreation
The attractions Yonkers offers are also limitless. The city presents its populace with its share of fun and entertainment. If you love going outside and enjoying nature, parks and trails are available.
The Tibbets Brook Park or the Old Croton Trail is the perfect place to run, jog or walk in the morning. The Untermyer Park is also great for a good morning stroll.
Then, there is the Hudson River Museum, which hosts exciting exhibits all year round. You can participate in the productions at a very reasonable price. You can also visit the Science Barge on the Hudson River and satisfy your thirst for learning.
Shopping is also part of the many attractions of Yonkers. Living here means being near the retail hub of the northwest Bronx. Have some retail therapy at the Cross Country Shopping Center or Westchester Ridge Hill. Both are within a short distance of the historic Getty Square.
The dynamic social and cultural scene
NYC may be a big metro that never sleeps, but Yonkers can offer its residents many exciting activities. The town has race tracks, casinos, and entertainment centers, making it a dynamic city in NY.
Yonkers is full of bars and nightclubs where you can socialize with your friends. The nightlife scene, like NYC, will always satisfy you.
The Art Scene
For art lovers and enthusiasts, you will fall in love with Yonkers City. It is overloaded with museums and art galleries showcasing various creativity, passion, and talents. You can visit the Sherwood House Museum or the Philipse Manor Hall State Park to glimpse Yonkers's glorious past.
Then, you head next to St. Paul's Church National Historic Site and see its unique 18th architecture. The style and design of this magnificent structure will leave you breathless.
From trendy cafes to top-of-the-line dining establishments, the food in Yonkers is a must-try.
The eateries in Yonkers are eccentric and unique. Both locals and tourists can enjoy a wide variety of delicious food mixing international and local flavors.
Food is Everywhere
Another thing you will love about Yonkers is the unlimited food options it offers. It is a place for food lovers who like to try out new and exciting dishes. If you are craving Italian food, you can visit Zuppa, located in the historical building of Yonkers.
To get the best view of the Hudson River, try dining in at the X20 Xaviars on the Hudson. It offers a fine dine-in experience along the breathtaking Hudson River. Here you can taste authentic Italian dishes and the famous Italian gelato. It feels like you are transported to Europe when you visit the place.
Then, there is Rory Dolan's Restaurant and Bar. It is an Irish pub that serves traditional Irish dishes. Remember to visit the La Lantana Restaurant and Beer Garden for the best-tasting pasta and pizza in Westchester County.
Excellent Learning Institutions
For those who want to pursue education in Yonkers, you have plenty of options, too. The city government stresses the importance of education and generously funds its school district. You can rely on this city's public middle and high schools if you have children.
There are 40 public schools you can choose from, and they offer quality education with competitive programs and degrees. You can check out Sarah Lawrence College, Manhattan College, or Westchester Community College. For higher levels, great colleges and universities are also available here.
The Bad Side
Housing is still expensive.
Even though it is a cheaper alternative to New York City, real estate prices are skyrocketing here. Buying a house can still cost you double the national average. The rate can go from $600,000 to $700,000.
The price was a lot compared to other major cities in the United States. Rent is also expensive here; that can go as high as $5,000.
Terrible Traffic
Yonkers has a reliable public transportation system. But it does not guarantee a lesser commute or driving time. Traffic here can be terrible, so you must spend a long time inside your car.
What is the cost of living in Yonkers? A Great Alternative to NYC
Most cities in the State of New York have higher living costs than the US average. You should not expect any less in Yonkers. It may be a perfect alternative to NYC, but the price is still higher.
The Good Side
Average Healthcare Cost
The healthcare cost in Yonkers is within the US median rate. Good health insurance means you do not need to worry about expensive hospital bills.
Great neighborhood with high prices
Housing prices are on the expensive side. Only 47% of the population in Yonkers are homeowners, while the rest rent a house or an apartment. So, buying a home can be challenging. The average monthly rent could go about $1500.
If you are willing to buy a house in Yonker, here are the top neighborhoods I recommend:
Scarsdale
East Hills
Oyster Bay Cove
Woodcliff Lake
Sands Point
Larchmont
North Hills
East Williston
North Caldwell
The Bad Side
Shocking bills and utilities
New residents should know that paying their monthly utilities here can be expensive. The price increase can be surprising, especially if you move from a city outside the NY State. The price is 50% more than the national average.
Transportation will cost you a lot.
Even though the city delivers reliable transportation, the cost is also on the higher end. You will need to pay more for the excellent service the public transportation authority provides in Yonkers. It is 20% more than the US median rate.
Buying food and grocery
Food and groceries can also eat up a high percentage of your monthly budget. It has the highest food expenses in New York, too. You need to pay 4% more than the rest of NY and the United States.
Why work in Yonkers? Employment Opportunities are Everywhere!
The Good Side
Promising Economy
If you plan to move to Yonkers, one of the most important considerations is the state of its economy. Good thing the city has a pretty stable and robust economy, and you will have employment opportunities.
There are thousands of employment opportunities in Yonkers and nearby cities like Manhattan and NYC. The economy is highly diversified, with plenty of established industries.
You can find retail, healthcare, social assistance, education, utilities, and public administration jobs. Depending on your skill set, Yonkers has something to offer you.
Plenty of big companies
For those looking for a job, the city will not disappoint. There are several big employers in Yonkers providing numerous jobs to qualified applicants. You can check the Yonkers Raceway, Liberty Lines Transit, Montefiore IT, POP Displays UPS, FedEx, and Consumers Union.
If you are an expert in Public Administration or Information and Utilities, you will receive a high-paying salary package for your skills. There are the highest-paying industries in the city.
Increase in the job market
Yonkers also exhibited positive growth in the job market over the years. It exhibited a 0.7% increase in the past year and will continue to follow an upward trend. For future job projections, it is predicted to increase by 25.5%.
Competitive income
Aside from employment opportunities, the city also presents a competitive income package. The average income per capita is $32,000, while the household income is $62,000. Even renting, the rate will still give you a comfortable life in this city.
But it is still crucial to budget your expenses well because you have to pay for higher living costs, particularly food and utilities. If you are two adults earning for the family, your monthly salary caters to your daily needs.
The Bad Side
The unemployment rate is higher than the US median rate.
Even though there is positive growth in the economy, the city is still facing a higher unemployment rate. It recorded a 5.4% unemployment rate, which is larger than the national average of 4.9%.
Nevertheless, the city government created measures to resolve the issue. It aims to generate more jobs through investors and support the start-up industry. Yonkers can beat the unemployment rate with the projected 25% economic growth in the next few years.
Easy commute and reliable transportation
Going to work in Yonkers is a breeze, given its very reliable transportation system. The system provides direct access to NYC and other major commercial hubs in the metro. You do not need a car because the transit system here is dependable.
Considering all the factors relative to relocating to Yonkers, the city presents an excellent option for comfortable city life. Even though the cost of living is not as affordable, it can be compensated with a competitive salary.
Looking for a stable job in this city and sustaining your daily expenses is also feasible. All you need to do is be competent in dealing with your finances, and you will realize that Yonkers is the ideal city for you in the State of New York.
More thoughts? Comment them below. I will be happy to hear from you.