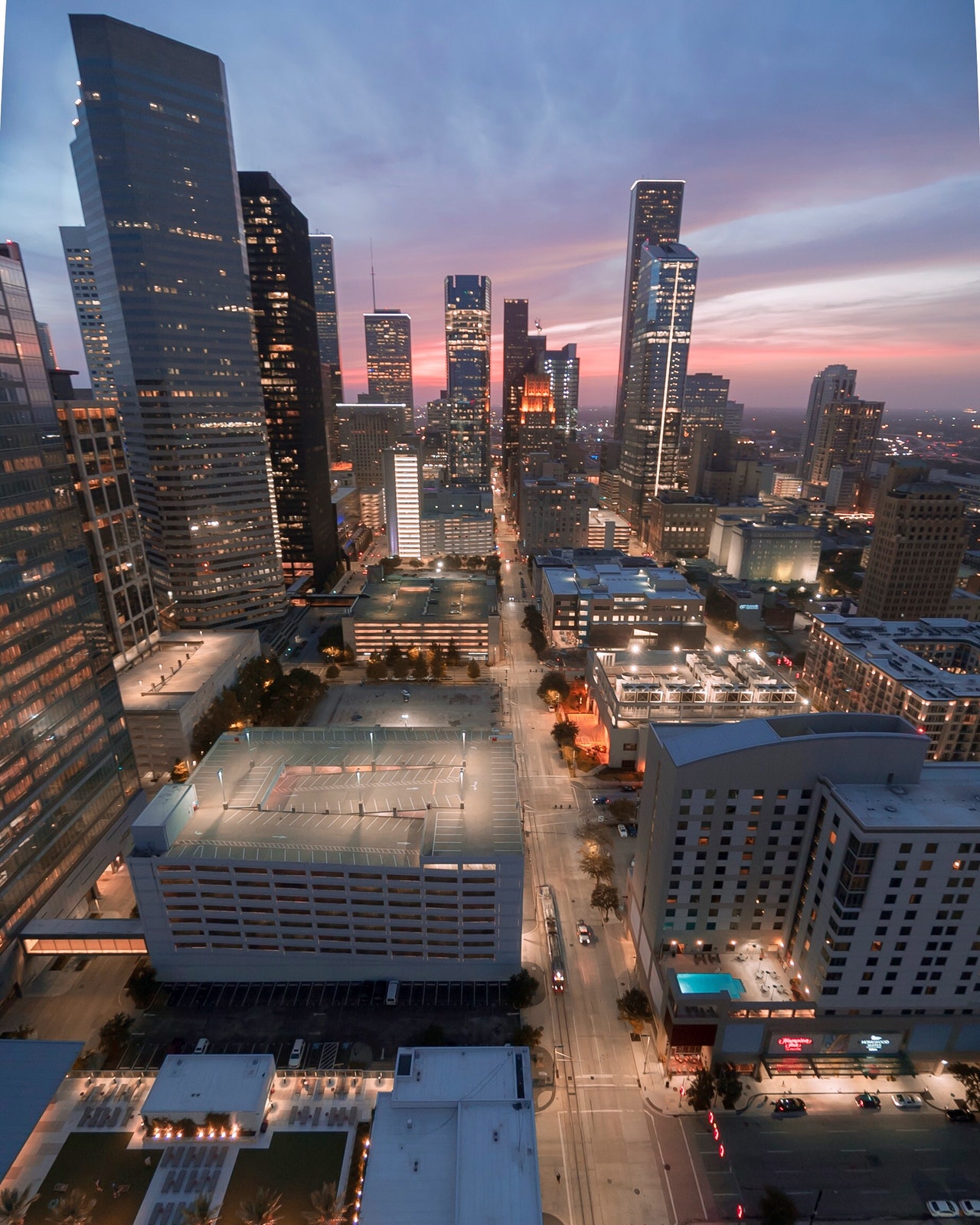 Houston and Philadelphia are different from each other. Philly is a city offering a century-old city vibe with tons of UNESCO World Heritage Sites. Houston, on the other side, has youthful energy attracting more millennials than ever.
You can tell the distinction of each city when you get the chance to visit both. Houston is massive compared to Philadelphia. Houston land area stretches as much as 637.4 square miles, while Philly is only 142.71 square miles. By this difference alone, you will know that they offer unique and varied experiences.
Philadelphia is the 2nd-largest city on the East Coast and ranked 6th metropolitan in the US. It is a fusion of both old and new. You can visit a historic landmark on one side, and eat at the finest and modern restaurant on the other. Philly offers world-class entertainment while presents plenty of cultural offerings.
Compared to modernity and liberalism in Houston, you can feel a small-town vibe in Philly. It is not as crowded, and small businesses still thrive. It is quaint and more peaceful to live in Philly than in Houston.
However, Houston is alive and vibrant with its impressive skyline at night. It the largest city in the United States without formal zoning but still thrives. Houston got a lot of different names because of its city-modern vibe. You can call it "Bayou City," "Space City," "H-Town," but still referring to Houston. By its modernity and industrial potential, it transformed into a global city.
Due to its massiveness, it is racially and ethnically diverse, as well. The city's population came from different ethnic and religious backgrounds. It also has a growing international community making the city one of the most accepting in the US.
It is way cheaper to live in Houston than Philadelphia, too. The cost of living in Philly is almost 25% higher than in Houston. However, housing prices in Houston are 21.0% higher than in Philly.
But the expense of real estate in Houston was compensated by more affordable health care. It is less expensive to receive health care in Houston than in Philly, with the former being 6.1% less expensive. Health care is the most significant factor in the cost of living difference between the two.
Between Houston and Philadelphia comparison as the best place to live, Houston wins. There is much to experience in Houston than in Philly.
You can get health care in Houston at a more affordable price tag. As a global city, Houston has an array of opportunities to offer compared to Philly.
How far is Philadelphia from Houston?
Philadelphia and Houston are very far from each other. You need to get on a plane to reach one and the other, as well. It has a distance of almost 1325 miles which you can reach fast through air travel.
The flight time from Philly to Houston is three hours and forty-two minutes. It is a long trip given that they are from the same country. The fastest you can reach one another is two and a half hours with an average speed of 560 miles.
Yet, you can also reach Houston from Philadelphia by land travel. It will take you almost a day to reach your destination. The travel time between Philadelphia and Houston is 23 hours and 42 minutes if you drive non-stop.
Is Houston bigger than Philadelphia?
Houston is way bigger than Philadelphia. When we talk about the land area, Philadelphia is almost four times the size of Houston. The land coverage of Houston is 637.4 square miles while only 142.71 square miles for Philly.
With this size, Houston can accommodate New York, Washington, and Seattle. It can also cover the land area of Boston, Miami, and Minneapolis.
By comparison, it is more significant than Rhode Island, Delaware, and Connecticut. Houston is also bigger than New Jersey, New Hampshire, and Vermont. The city is big in America by total area.
Philadelphia has large sections, including North, Northeast, South, Southwest, West, and Northwest.
Houston classified its locations as being inside or outside the Interstate 610 loop. The inner circle is more residential sites, while the outer loop is an industrial hub.
Houston has a more complicated city structure compared to Philadelphia. Even though it is a vast city, it does not have a formal zoning regulation. It only has a mandatory lot size for single-family houses. It also has designated parking for tenants and renters.
It resulted in the city's low density and urban sprawl, and lack of pedestrian area. To address such an issue, Houston granted affordable housing for dwellers. Thus, making it first in the list of the healthiest housing markets in 2009.
Is Houston an expensive place to live?
Compared to Philly, Houston is a more affordable city and not as expensive to live in. You can have a comfortable way of life in Houston especially if you have a decent job.
Given its massiveness, the prices can be just as varied. Real estate may be pricier in Houston, there are areas with reasonable housing rates.
You can find a single-bedroom apartment in Beltway 8 for less than a thousand dollars. Housing prices in central Houston tend to be a bit pricey, though.
Here are the estimated expenses to expect when living in Houston:
Rent
If you live in Midtown, you can get a place with a rent of $1,200 per month. If you find it expensive, there are available apartments that can cost less. Since Houston is a big city, there are plenty of options to get cheaper rent.
Transportation
Most people drive a car to get around the city. Yet, there are available public transportation as well. You can get a cheaper rate on a train for $1.25 per ticket. There are available transportation app which you can use if you do not own a car. As a monthly transportation expense, you must allot $120. It will sustain you already in the city, as well.
Food
Food in the city is very affordable. There are plenty of restaurants and fast-food chains offering lower prices. If you know how to cook, you can live for $40 a week in food. However, if you are the type who loves eating out, you need to budget $120 in food when living in Houston.
Leisure and entertainment
As a big city as Houston, there are plenty of exciting things to do. $80 a month will get you through essential activities in your life, including bars and parties. There are a variety of options in Houston offering separate price tags, as well. If you conduct research, you will spend less on leisure when in Houston.
Other miscellaneous expenses
When you include clothes and other spendings, you can also spend around $100 per month in this area. If you lack on the budget side, there are also plenty of outlet stores so that you can save more money.
Houston is a big city that offers you different options for you to save money. If you are wise enough, you can live in the city comfortably and still do the things that you want. You may spend more on real estate, but all other factors are affordable. Of course, your cost of living depends on the income you receive in a month.
Is it expensive to live in Philly?
Philadelphia with a blend of colonial charm and modernity is an affordable place to live. Compared to other big cities like New York and San Francisco, Philadelphia is not expensive but cheaper.
On the other side, Philadelphia is a more expensive city to live in than Houston. Health care is the primary factor why it is more costly.
Other expenses that you should consider are the following:
Rent
The average rate for a two-bedroom space in Philly is around $1,169. Unlike in Houston, a single-bedroom costs the same. Data suggest that rent in Philadelphia is $6 below that national median rate for rent. If you want to downsize into a single-bedroom, rent will be much cheaper.
Utilities
Monthly utility in Philadelphia can average $150. It only includes water, heating, and electricity. If you want to add an internet subscription, it can cost you more. As a total, it can reach up to $220 for all your utilities.
Food
It is expensive in Philly than any other city in the US when it comes to food. It can reach $400, which is $100 more than the average.

Given that the city has an array of excellent restaurants, eating out will cost you money, as well. A three-course meal in the city can already reach $60. Even its famous food, cheesesteaks, can already amount to $9. It is expensive in food than in Houston.

Health care
Health is a significant factor why Philadelphia becomes expensive. You can expect to pay $479 for health insurance for a single person. It is the average amount you can pay for an accredited individual health insurance plan. If you want to go premium, prices may vary and can also increase.
Even though rent is cheaper in Philly, given the other factors, Houston is more affordable. Food and healthcare can cost you more in this city when you compare it with Houston.
You also have limited options to save money in Philadephia compared to Houston. It is not much of a big city, unlike Houston.
Is Houston a good city to move to?
The H-town is a global city offering you unlimited opportunities. It is a diverse city in America, and you can expect a lot of activities here.
It is no wonder that plenty of people find Houston a good city to move to. They consider Houston an ideal city to move to given the diversity of race and religion.
The town is more accomodating compared to other cities in the United States. If you are a foreign land, there is a robust international community in Houston, as well.
Houston also has substantial economic activities boosted by manufacturing, aeronautics, and healthcare. It is a great city to work in as well, given the various work fields it offers.
You have more opportunities in the aspect of employment and way of living in Houston than in Philly. It is a good city to live in, all in all.
In the comparison between Philadelphia and Houston, the best place to live in is Houston. Real estate may be more expensive in Houston than Philly. But the overall expenses when summed up, Houston will be more affordable. Given the enormity of its land area, there is much more to do in Houston, as well. You can always choose to move to Houston,and live your best life in this city.