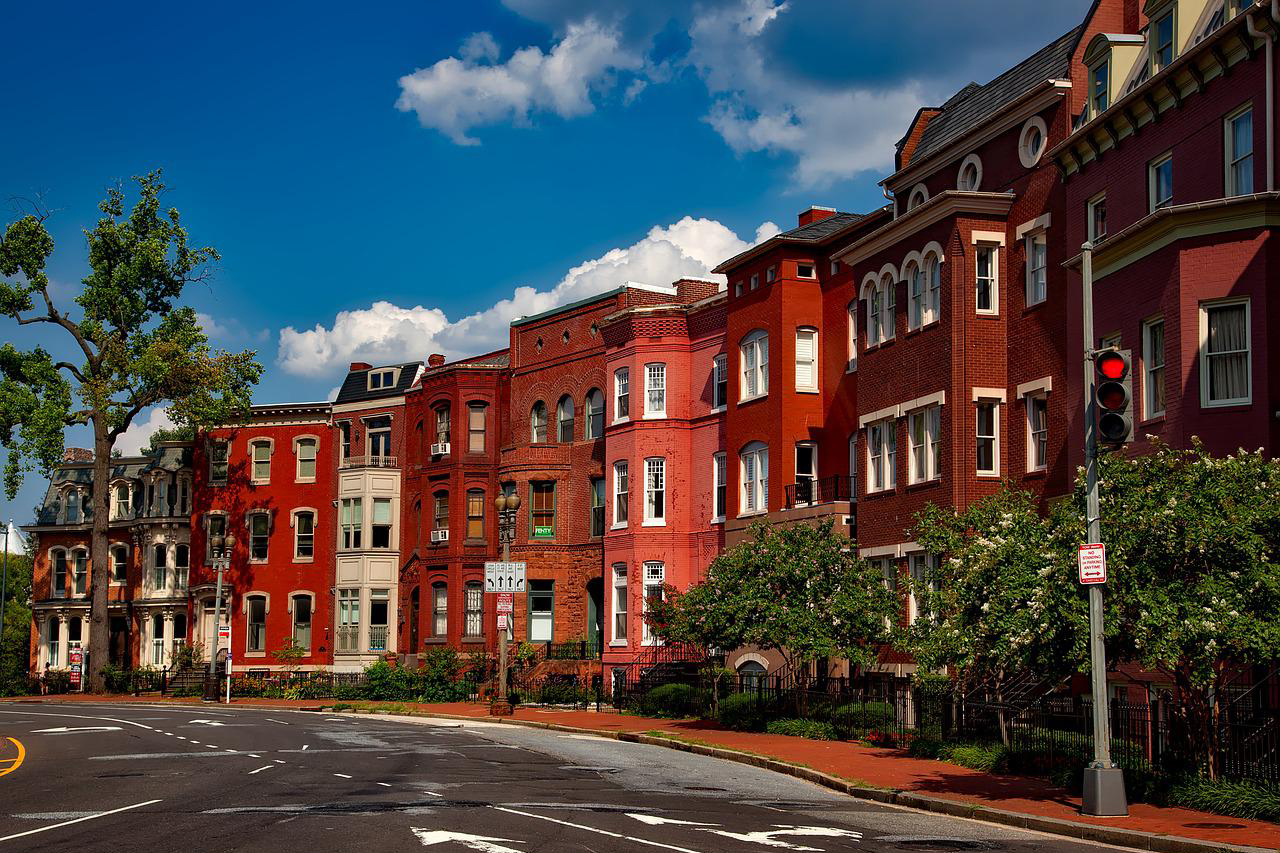 Even though you cannot legally drink alcohol, there are still exciting things to do in Washington D.C. The city attracts thousands of youngsters yearly, especially during summer and school. It has venues for happy hours, trivia nights, social events, and a gala ideal for the half-legal age group.
More than D.C.'s major attractions like the U.S. Capitol and the Smithsonian Museums, you will find art galleries, cinemas, and specialty cafes in the country's capital. Aside from the usual galleries and historical museums, gaming centers, and entertainment venues are the top things to visit.
Thus, check out our list of Top 11 Best Things to Do in Washington if Under 21 below:
1. International Spy Museum
The museum is a private non-profit museum exhibiting an enormous collection of international espionage artifacts. It opened in 2002 and located at the L'Enfant Plaza in Washington D.C. The museum is home to over 7,000 artifacts covering the Middle Ages, Renaissance, the British Empire, American Revolutionary War, and the French Revolution.
Visiting the International Spy Museum is a great learning experience for people under 21. It emphasized the role of history and intelligence in understanding the world today.
There are several exhibits you should not miss at this attraction, including the following:
Stealing Secrets
Making Sense of Secrets
Covert Action
Spying That Shaped History
An Uncertain World
2. The Park at 14th
For those under 21, socializing is the norm. The Park at 14th is the perfect venue to socialize, meet new friends, and network. It is a restaurant, lounge, and events venue overlooking the Square in Downtown D.C. The place is a highly versatile restaurant that offers delectable American cuisine in sophisticated and warm surroundings.
The Park at 14th has a loyal following because of its excellent service and palate-satisfying menus. You can dine in comfort at its perfectly manicured tables while enjoying its ambiance. It has become a preferred venue for chilling, festive dinner, gameday viewing, and hanging out with friends.
If you seek a little different to spend your afternoons, The Park at 14th is a great venue. Try its BBQ beef short ribs, basil chicken, and shrimp and grits. It also serves flavourful pasta and mouthwatering desserts to its guests.
3. The Hamilton
The Hamilton is a gathering venue for music, art, entertainment, and inventive dining.
It is a fast-becoming hang-out place among tourists and locals located at 600 14th St. NW, Washington, DC.
The place is a hip American eatery offering a spacious live music space and a great menu.
It is a premier center celebrating music and entertainment all at once. It offers a creative menu of sushi, delicious American cuisine, and charcuterie made from fresh local ingredients. More than a food venue, Hamilton regularly hosts live performances by budding music artists, notable musicians, and world-renowned talents.
You can try either their indoor or side-walk dining when you visit Hamilton. Its popular dishes are the steak salad, shrimps and grits, and red sauce pasta. Then, you can wait for live performances of both national and international musicians to maximize your Hamilton experience.
4. Smithsonian National Museum
If there's a conventional attraction you should not miss in D.C., it is the Smithsonian National Museum. It is a natural history museum directly managed by the Smithsonian Institution. The museum is the eleventh most visited museum worldwide because of its well-curated collections.
The Smithsonian National Museum opened in 1910 and held a wealth of America's history. The establishment has total coverage of 325,000 square feet. It houses more than 145 million specimens of fossils, minerals, plants, meteorites, and human cultural artifacts.
You have the opportunity to explore the natural world within the confines of the museum. You can discover dinosaur fossils and learn more about life on earth through its exhibitions. Some of the notable demonstrations are the following:
Hall of Geology, Gems, and Minerals
Hall of Human Origins
Dinosaurs
Hall of Mammals
Insect Zoo
5. Artechouse DC
Artechouse is another exciting venue in D.C. It is conceptualized based on the idea of providing a creative space for people who seek innovation and artistry through art, science, and technology. The people behind the Artechouse pioneered in the field of digital and experiential art.
It is the unique art destination you can find in Washington DC. It is a highly progressive space that stimulates one to fuse art, science, and technology into your work. The place has become the premier destination for genre-pushing and technology-driven artists who want to push their limits in the field.
Visiting Artechouse gives you a satisfying sensory experience through its displays and exhibitions. You can explore its multi-sensory art pieces and famous work that defies norms and rules. Take advantage of the opportunity to immerse yourself in the complexity of digital art.
6. Madam's Organ
Another bizarre thing to do in D.C. is visiting the Madam's Organ. It is a restaurant and club located at 2461 18th Street N.W. in Washington DC. Madam's Organ is a local landmark known for its live music, great performances, and soulful food.
People below 21 are allowed to sit in its dining mezzanine and watch the first band set of the day. You can watch regular performers, including Bobby Parker, Catfish Hodge, and Ben Andrews. Aside from the performances, Madam's Organ offers billiards and a chill-out place on its rooftop deck.
Even though you are not legally allowed to drink alcohol, Madam's Organ has many things available for this age group. You must not miss the performances of the live backup band, rappers, singers, comedians, poets, and musicians during your visit. Plus, always check out its fantastic food offerings like the Will'ys Shrimp A-GO-GO and Wendy's Garden Burger while participating in an open mic night.
7. Cranes Spanish Kaiseki
If you are searching for a highly rated restaurant around D.C., the Cranes Spanish Kaiseki is the way to go. It is a restaurant and sake lounge located in Washington DC's Penn Quarter neighborhood. Cranes Spanish Kaiseki is a Michelin-starred restaurant of around 12,000 square foot space designed with a bar, large sake lounger, open kitchen, and dining area.
People love to visit the food house because of its delectable food offerings with a perfect fusion of Spanish and Japanese culinary flavors. The restaurant has a perfectly executed culinary marriage of these famous cuisines. You will find that the interior is a mixture of both Spanish and Asian influences, which are also reflected in the food and menu.
Please take advantage of Chef Pepe's Moncayo's Spanish kaiseki offerings and its extensive list of drinks. It would be best to try its highly raved food options like tapas and bento omakase dishes on an ordinary day. You can book a day with the restaurant, and its relations team will coordinate with you to accommodate your needs. If you want to host a unique event, the place is available for 250 people.
8. National Gallery of Art
You will find the National Gallery of Art at Constitution Avenue N.W. in D.C.
It is a national art museum of the United States established in 1937.
It has a massive collection of paintings, prints, drawings, medals, sculptures, and photographs from famous artists.
The works of famous artists in Europe and America are displayed at the National Gallery of Art. You will find the pieces of Duccio during the Italian Renaissance, Botticelli's works, Leonardo da Vinci, Titian, and Raphael. The museum also has an estimated 75,000 print collections made by William Blake, Jasper John, and Mary Cassatt.
Do not miss the West Building, where thousands of essential works are on display and organized by period and national origin. Then, you can check out the ground floor and marvel at the works of Manet, Renoir, and Cezanne. The Sculpture Garden should also be part of your itinerary, where you can see trees and more than 17 sculptures from world-renowned artists.
9. Penn Social
Penn Social is an event venue of around 10,000 square feet. It is in the heart of Washington DC and a few minutes away from the White House and the National Mall. Penn Social is ideal for significant events because of its excellent sound system, 4K video distribution system, D.J.s, and live performances.
It is a great chill-out place for those under 21. Aside from state-of-the-art equipment, Penn Social has three bars, patios, two stages, and a game area. You will never be bored spending time here with your buddies while enjoying the excellent food you serve.
Penn Social also hosts special events where you can dance the night away. Do not miss watching football games with its 22-foot movie screen or listening to D.J.'s music every Late Night at Penn Social. For those below 21, you will find this the best place to dance and get entertained.
10. The Eleanor DC
Another hidden gem in Washington is The Eleanor DC. It is a bowling lounger, bar, and grill offering comfortable and casual dining experiences. The Eleanor DC also has a skeeball area, mini-bowling center, and lots of arcade games for people under 21.
You will find it at 100 Florida Ave NE, Washington, DC. It is a highly-raved food house because of its handmade dishes made from fresh and local produce. Spending some time at the Eleanor lets you play duckpin-sized balls and pins in a 10-pin bowling format while enjoying its fantastic menus.
In The Eleanor DC, you should participate in the Skeeball Mini Bowling League and take advantage of the Game Day Deals during NFL games, Half Priced Arcade games, and trivia night. You can spend a fun-filled evening here in The Eleanor.
11. Capitol Hill Books
You should head straight to Capitol Hill Books if you love reading books. It is a used bookstore with three floors offering high-quality and rare find books.
You can locate the bookstore near the Eastern Market.
It is also a walking distance of the U.S. Capitol, The Library of Congress, and the Supreme Court.
Capitol Hill Books is a hotspot for bookworms who love to discover unique paperbacks.
It houses many book titles from different genres. The place has a good selection of rare find books, new titles, and even first editions. If you search for a particular title, Capital Hill Book is the place to go.
When in the Capitol Hill Books, you should check out the classic upstairs, sit in its cozy corner and grab an interesting book title. You can also strike up a conversation with the staff and, if you get lucky, meet the store owner Jim Toole. To get the best book deals, wait for an auction or estate sale to be offered regularly.
Washington DC has a vast offering for those below 21. Themed runs, dance nights, trivia nights, and booze-free activities are endless in Washington DC. If there is something we miss, please feel free to share your thoughts below.