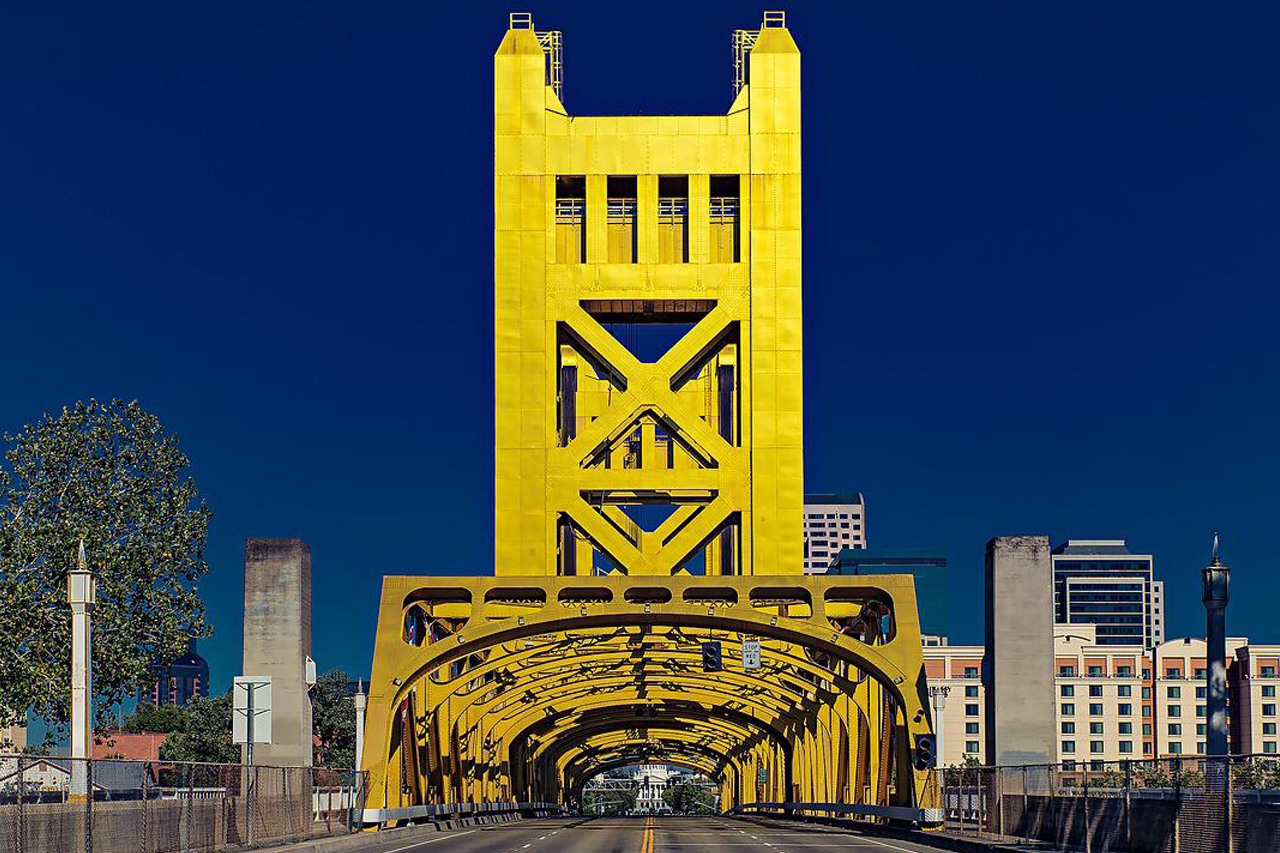 Sacramento, the Golden State's Capital, is not just about a political hub. It is California's most affordable destination that people under 21 can enjoy. Sacramento is full of budget-friendly attractions, calendar-packed pop culture events, and entertainment activities.
Countless things would surprise you here in Sacramento. The city vibrates with state fairs, music and open-air festivals, bowling centers, museums, and galleries. It also comes with air city parks, gaming facilities, and hotspots where you can enjoy the city's exciting offerings.
You will appreciate this state capital, so let's take a closer look at the Top 11 Best Things to do in Sacramento if under 21:
1. Downtown Commons
The Downtown Commons is a worthy visit in Sacramento for people below 21. You will find it at a free throw distance from the Golden 1 Center downtown.
It is a two-level outdoor entertainment and shopping center managed by JMA Ventures, LLC, located along K Street near the State Capitol building.
The place will offer you a whole day of fun and adventure with the gang. You should head to the outdoor complex and see the latest hotspots around the area.
You will find the Sac-themed mini-golf course, The Trophy Club, and a long stretch of exciting eateries and restaurants.
The Downtown Commons offers you everything you need to get entertained and enjoy a day of chilling and hanging out. It is a highly versatile property where you can find everything you need. Aside from shopping and dining, you can join yoga on the weekends, in-room spa services, and relax with your fur buddies.
2. Punch Bowl Social Sacramento
Another entertainment spot in the city is the Punch Bowl Social Sacramento. It is a 25,000-square foot building designed with billiards, bowling, darts, ping-pong, and a karaoke system. Punch Bowl offers you good food, experiential gaming, a vintage arcade, and a venue to hang out and enjoy.
Punch Bowl Sacramento gives you spontaneous and real-world fun. It provides you the perfect ambiance to connect with fellow humans socially. The place has a great staff to ensure that all your entertainment needs are well-taken care of, from food, drinks, and music.
With Punch Bowl, you can plan a happy hour full of games, food, lights, and sound. You can book a private event, especially on special occasions. The staff will gladly assist you to help you throw a fun-filled party for your friends.
3. Xtreme Craze
If you want an unconventional way to get entertained, those under 21 should try the Xtreme Craze. Xtreme Craze is a 7,000 square foot multi-level arena that can accommodate around 46 players. It is Northern California's largest and most advanced laser tag system.
The Craze allows seven-year-olds and above to be part of the laser game experience. The Laser Tag is the most fun part of the game where you can play a fast-paced, high-tech game along with hide-and-seek plus capture the flag. Here you can enjoy a whole day of fun with your best buddies.
Do not miss the multi-level laser where you can experience impressive arches, passageways, and glowing pillars. You would appreciate its real-time scoring displayed on your vest and the monitor around the arena. You can maximize the fun, especially if you join an exciting activity for forty minutes.
4. California Automobile Museum
For young car enthusiasts, we recommend visiting the California Automobile Museum. It has a good collection of more than 150 race cars, muscle cars, race cars, and classic cars from the past. The Museum is also the first automobile museum in the western part of California.
Paying a visit to the Museum allows you to learn the various mechanics of a car. Here you can explore future tech and its famous collection from 1911 cars to the present-day Tesla. It is a great learning experience where you can understand how automobile cylinder works and how gas can power up a vehicle.
You must take advantage of its 'rolling exhibits' and its unique display of specific cars, including Japanese and microcars. You can also request a personalized tour. To end the tour, you may spend time in its food area to get some snacks and hang out with your closest friends.
5. Old Sacramento State Historic Park
One of the important things you should do in Sacramento is to immerse yourself in the richness of the city's history. It is a National Historic Landmark District covering the city's business area in the 1850s. It covers more than 50 historic buildings around its 28 acres vicinity.
The historical park is a must-see attraction in Sacramento. It has historical significance since it is the first western terminus of the Pony Express postal system, the transcontinental railroad, and the telegraph. Over 5 million visitors flock to the area every year to see America's early Gold Rush commercial structures.
A short trip to Old Sacramento should include a visit to California State Railroad Museum, Military Museum, Sacramento History Museum, and Old Sacramento Interpretive Center. You can also have a ride in horse-drawn carriages, historic trains, and cruises on riverboats. You may also join regular events like Mardi Gras, the Music and Dance Festival, and Gold Rush Days.
6. State of California Capitol
The California State Capitol is something you should not miss in Sacramento. It is the seat of the California government and houses the chambers of the California State Legislature. Here, you can discover the city's wealth of history since its construction.
The Capitol is both a museum and California's working seat of government. You will learn plenty of things when you visit the Capitol, especially the modern lawmaking process of California. You can also discover the architecture and development of the state capital from its formation up to the present day.
There are plenty of essential things you should see in the Capitol. If you want to dig deeper into its splendid past, you can take a free decent tour and learn about its 1869 architecture and history. The noble columns and snappy cupola are representations of the building's grandiosity.
7. Crest Theater
Another worthy spot you should try in Sacramento is the Crest Theater. It is a historic theater found in downtown Sacramento, California. The theater opened in 1912 and was initially called the Empress Theater.
The Crest Theater is a must-see attraction, especially for those interested in classic films. The multi-purpose theater showcases classic revival and specialty films not commercially available. You would also appreciate the live shows and lectures the theater offers now and then.
The theater is full of activities all year round. The theater holds special events, especially international film festivals. The most awaited occasions in the Crest Theater are the Trash Film Orgy, French Film Festival, Jewish Film Festival, and the Sacramento Film and Music Festival.
8. Crocker Art Museum
The Crocker Art Museum is considered the oldest Museum near the Mississippi River.
It is home to a premium collection of the State of California art.
Some of its famous collections are American works from the Gold Rush, European paintings, and a substantial international ceramic collection in the US.
If you want a deeper understanding of Califonia art, the Crocker Art Museum is one of the top places to visit. Here you can find the early Californian art personally assembled by Judge E.B. and Margaret Crocker in the 1870s. You will find the works of a German-American artist named Charles Christian Nahl, like the Sunday Morning in the Mines.
When you have the time to visit the Museum, make sure that you check out its massive collection of paintings, sculptures, and craft media works. Also, you should spend some time searching for the works of early Sacramento painters like Norton Bush, Amanda Austin, and Thomas Hill, among others. Do not miss the Crocker-Kingsley Exhibitions, held twice a year.
9. Rebounderz
For 21-year-olds who want to engage in fun and dynamic activity, you should head to Rebounderz Sacramento. It is considered the largest trampoline park and family center in Sacramento. Here you can enjoy exciting activities like Dodgeball, Ninja Warrior Course, 4-lane Basketball Slam, etc.
The Rebounderz should be your only stop for fitness and exciting activities. You should chill out with your buddies and play every game you see in the vicinity. You will love its indoor trampoline park as part of the primary offering of this premier entertainment facility.
You should not miss some of the events you should not miss are the DJ Friday Night Teen Frenzies, Munchkin & Me Program, AirX Fitness Classes, and Summer Camp. Rebounderz offers all the exciting activities suitable for people under 21.
10. Golden 1 Center
You will see an indoor arena, Golden 1 Center, in downtown Sacramento, accommodating around 19,000 people. The arena hosts conventions, concerts, and other entertainment events. It was then located on the site of the Downtown Plaza shopping center.
It is home to Sacramento Kings, where they usually conduct their basketball events. It is both a music and performance venue equipped with state-of-the-art facilities. The arena is the perfect venue to watch basketball, wrestling, and concerts with your friends or family.
You must take advantage of its striking architecture and enormous size to get entertained and relax. You can enjoy its LED-certified facility to see notable concert performances, tourist acts, sports events, etc.
You should check out its public art for delicious food hunts and shopping activities dotting the plaza.
11. The Alley
The last on our list is The Alley. You can find it at Elk Grove, California, and it is the favorite hang-out place in Sacramento. It earned the spot for being the Best Bowling Center in the city.
The Alley is a tremendous bowling center equipped with 44 bowling lanes featuring a world-class scoring system, excellent sound system, and a lighting system. You can also enjoy its more than 100 arcade games and a Live DJ spinning the latest songs in the billboard hot 100. The Alley is ideal if you want to bond with your friends and even family.
The staff will entertain and facilitate your needs once you book an event at The Alley. Here you can play the newest and hottest form of active entertainment like Axe Throwing, Bocce Ball, Cornhole, Giant Jenga, Giant Connect 4, etc. It is also an excellent venue to celebrate special events or a sporting team party.
Sacramento has many things to offer more than a historical and cultural destination. The best things to do here in Sacramento range from arcade bars, food markets, and music performances. Indeed, for those under 21-year-olds, Sacramento, California, will never disappoint.
It is a delightfully walkable city and a pop culture center filled with energy and fun. So, are you satisfied with our list? Or are we missing out on something? Share your thoughts below.