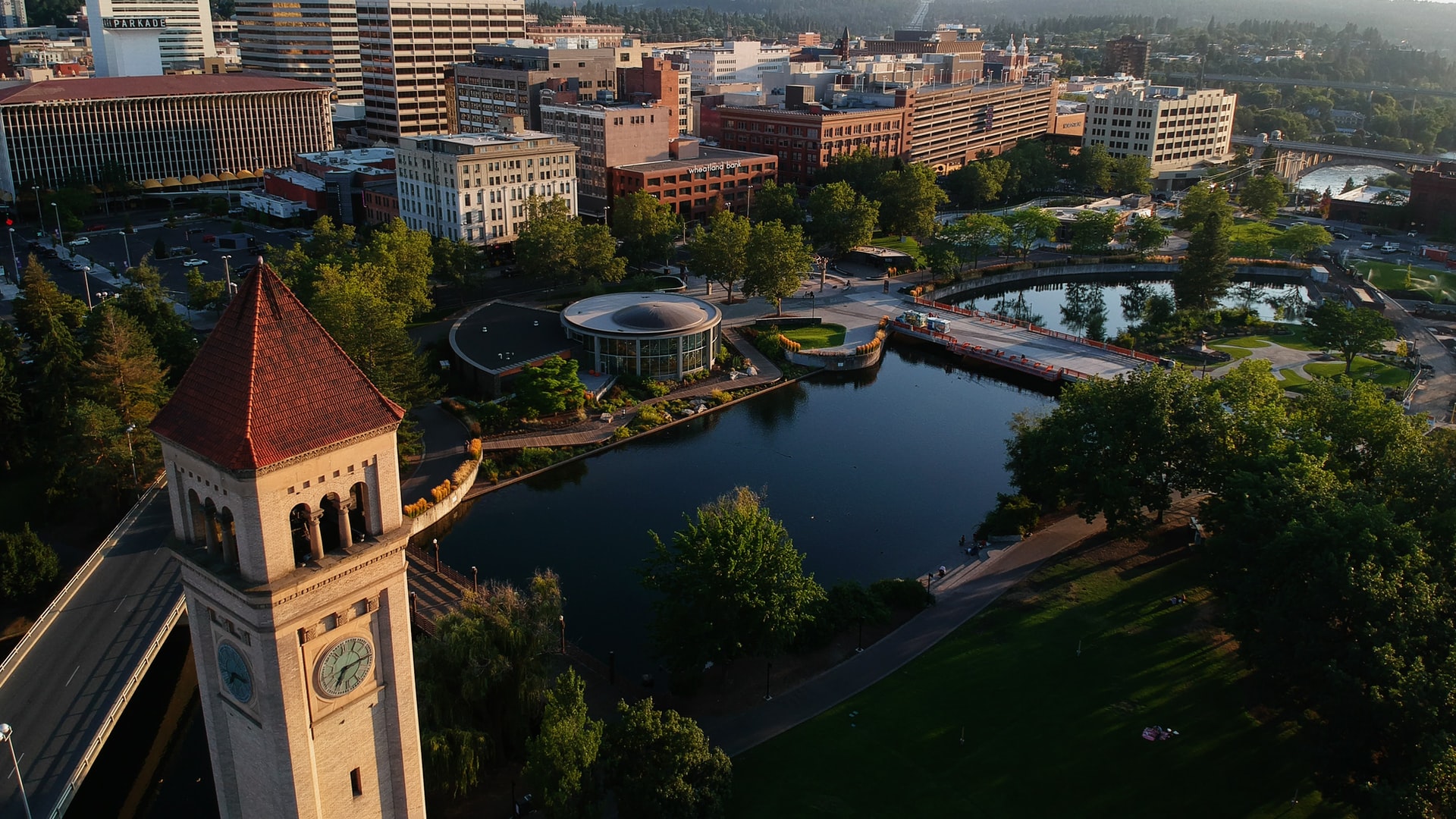 Spokane is second to the most extensive metro area in Washington. Aside from its beautiful attractions, it has a diversified economy across different industries. It is a more desirable place to live in compared to Albuquerque.
On the other hand, Albuquerque can always boast about its stunningly beautiful landscapes. The Sandia Mountains are a great source of awe among locals and visitors. ABQ is the ideal place to learn old American traditions and cultural heritage.
Both cities offer affordability but suffer a climbing crime rate. You need to determine other factors to know which city offers a better quality of life. Thus, let's dive into this city comparison between ABQ and Spokane.
What are the Pros and Cons of Spokane vs. Albuquerque?
Spokane has an excellent education system, a tax-friendly city, calamity-free, yet it suffers from air pollution and a high crime rate. Meanwhile, Albuquerque boasts about its cultural attractions and beautiful sceneries but consistently battles its high crime rate.
Living in Spokane
Pros
Strong education system

If you are relocating with your family, the city has a comprehensive education system. Spokane is home to excellent learning institutions, including universities and medical schools. These include the following:

Universities
Gonzaga University
Washington State University
Eastern Washington University
Whitworth University
University of Washington
Top elementary and middle schools
Libby Center
Hutton Elementary
Wilson Elementary
Riverpoint Academy
Moran Prairie Elementary
Activities, fun, and leisure
You will not get bored when you move to this city. Spokane is surrounded by bodies of water like the Spokane River and Columbia River. Thus fishing, boating, and other water sports are possible.
It also has a thriving art scene, and several galleries are available to visit. You can see the Northwest Museum of Arts and Culture watch Spokane Symphony perform.
Here are other recreational sites and museums you can visit in Spokane:
Campbell House
Mobius Children's Museum
Avenue West Gallery
Historic Flight Foundation
Honor Point Military and Aerospace Museum
Tax friendly city
Spokane is a popular relocation site for both young professionals and retirees.
The city does not impose income or inheritance tax on its residents.
You can enjoy your pension or monthly salary with these tax-free benefits. As a tax-friendly city, more people choose to move to Spokane.
Free of natural disasters
Spokane is fortunate enough for its location. Residents do not experience calamity or any natural disasters in the city. The occurrence of hurricanes or tornadoes is improbable.
The worst thing you can see are occasional floods due to heavy rain. Other than that, the city is free from natural disasters.
You can always rely on fresh produced
The city heavily relies on agriculture because of the availability of green spaces. As a result, you can always enjoy eating fresh produce straight from the farm.
Spokane has around 2,000 farms producing vegetables and fruits for the locals. You can have a regular source of wheat, eggs, and dairy products here.
Cons
Issue of higher crime rate

The city has a record of high crime that has already reached 165%. The rate is way above the national average. Out of 16 people, you already have a chance of becoming a victim of crime.

Nevertheless, the city government aggressively addresses this issue. In recent years, the rate significantly reduced by around 16%.

Air pollution

The air quality is heavily compromised in this part of the United States. Spokane ranks among the worst cities in air pollution because of massive forest fires. It is a big drawback when you decide to move to this city.
Living in Albuquerque
Pros
Plenty of things to do for free

Albuquerque is an excellent place to settle if you love spending time outdoors. Its attractions vary from cultural, historical, and natural landmarks. It has exciting sites which you can occasionally visit without paying a dime.
Old Town Plaza
Route 66 Casino
Isleta Casino
Sandia Casino
Indian Pueblo Cultural Center
Offers a taste of authentic and old American cuisine
Albuquerque is an excellent choice if you want to explore more about America's old traditions. Aside from being home to 5% of Native Americans, the place offers a distinct taste of old American flavors.
Here you will taste dishes born a thousand years ago. You will notice distinct flavors of scents and spices only ABQ can offer. You can have this at Los Poblanos Historic Inn & Organic Farm or Campo with its Mole Rojo and Toasted Blue Corn Hushpuppies.
ABQ's Old Town showcases cultures of 300 years ago
When you visit the Old Town, you will notice a display of Native American and Spanish cultures. The cobblestone streets, along with their brightly colored adobe huts, speak volumes about the city's splendid past.
The San Felipe de Neri Church, for instance, is the oldest building in town. It is the site of the original settlement of locals in Albuquerque. The preservation of this cultural heritage is very evident in Old Town.
ABQ has sites to go fishing
ABQ has Tingley Beach to visit if you prefer water activities to hike and trekking. It is a series of ponds built in the 1930s that divert water from the Rio Grande.
You can fish and tour around the area. There are lines of restaurants, paddle boats, trails, and model boating ponds to try, as well.
15,000 Historic Petroglyphs
Another worthy site to visit is the Petroglyph National Monument. Here you will see around 12,000 years of the enduring history of human life. It has more than 15,000 Native American and Hispanic Petroglyphs on site.
The site protects designs and symbols carved onto the volcanic rocks by old settlers in ABQ.
The said images are remarkable records cultural expression of ancient America.
It is also the most extensive petroglyph site you can find in the United States.
Cons
Ongoing issue with crime

One of the greatest drawbacks of living in ABQ is the high crime rate. The city consistently records violent and property crime above the country's median rate. The issue can be due to poor unemployment, low graduation, and poverty.

Dry and heat is part of the everyday life

If you find a hotter climate undesirable, you might want to consider moving to ABQ. The city receives around 300 sunny days throughout the year. Since it is geographically desert, the heat is accompanied by a dry environment.
Spokane or Albuquerque – Which is cheaper?
Albuquerque has lower living cost compared to Albuquerque. Real estate price is the primary factor of this remarkable difference. You need $335,100 to buy a single-family house, while only $257,400 in ABQ.
| | | |
| --- | --- | --- |
| Living expenses | Spokane | Albuquerque |
| Housing | 94.2% | 88% |
| Food & Groceries | 98.8% | 96% |
| Health | 84.5% | 81.1% |
| Utilities | 78.2% | 97.2% |
| Transportation | 91.1% | 89.4% |
Data is based on 100 = US National Average
> 100 means more expensive than the national average
< 100 means cheaper than the national average
Housing cost
Housing cost is a primary consideration when budgeting for your monthly needs. You can save a significant amount in housing when you choose to live in ABQ since its real estate costs are below the average. It accounts for 30% of your income, too.
There is a 6.6% variance in housing costs between the two cities. Spokane is more expensive. Rent is also higher in Spokane, with an average lease price of $1150. You will get an apartment for less than a thousand dollars in ABQ.
Utility cost
Surprisingly, utility cost is cheaper in Spokane compared to ABQ. The utility prices in Spokane are even 24% below the national average. When you choose Spokane over ABQ, you will be paying less for electricity, water, gas, and internet.
Food & groceries cost
Food and grocery prices are comparable in ABQ and Spokane, with only a 2.8% price difference. The cost can vary depending on where you shop, with some stores offering massive discounts. You can save more on big box stores than small stores in the city, too.
Transportation cost
You will not notice much of a price difference in transportation between Spokane and ABQ. The costs are almost the same with only a 1.9% difference. Yet, given that it is easy to go around in ABQ using bicycles, you can save more in this city without paying for gas.
Health care cost
Health care is affordable in Spokane and Albuquerque. Both of the rates are below the national average. You can even save more money when you choose to get health services from public hospitals, too.
Is Albuquerque bigger than Spokane?
Albuquerque is larger than Spokane in terms of territory. Spokane has only 60.02 square miles, while ABQ has 187.7 square miles.
Besides, Spokane is the largest city in Spokane County, Washington. It has diverse neighborhoods ranging from Victorian-style South Hill to modern communities in the north. The town enjoys comprehensive urban planning reflected in how these neighborhoods were organized.
Meanwhile, ABQ divides its neighborhoods into quadrants. It has the Northeast, Northwest, Southeast, and Southwest. In this way, the quadrants.
Is Spokane safer than Albuquerque?
Spokane is safer than Albuquerque. The metropolitan area of Spokane has a crime rate lower than the national average. By comparison, ABQ is more dangerous than Spokane, with a violent crime rate of 51%; Spokane has only 28.6% recorded.
If you are seeking the best place to rent or buy a house in Spokane, the city has safe neighborhoods available. You can choose the North Indian Trail, Balboa South Indian Trail, or Manito Cannon Hill.
Meanwhile, ABQ has a reputation for being a dangerous city. The crime rate here is consistently at an all-time high. Some neighborhoods do not even have a 24/7 police presence resulting in more violent crime occurrences.
Is Albuquerque warmer than Spokane?
Spokane has a recorded high temperature of 112 degrees, while Albuquerque only has 92 degrees. Hence, Spokane is a warmer city given that it also has warm summer humid continental climate.
Summers in Spokane are short, warm, and dry. You will feel very uncomfortable spending outside during this season. Most residents would resort to using air conditioning to alleviate the discomfort.
Meanwhile, ABQ is also a warm city with a cold-semi arid climate. It receives more than 300 days of sunny weather every year. Summers are usually accompanied by strong winds, perfect for flying hot air balloons.
Is Spokane better than Albuquerque?
Spokane is better than Albuquerque. Aside from having beautiful sceneries, it does not require income and inheritance tax. Also, it barely experiences natural disasters in a given year.
Meanwhile, ABQ is a great city ideal for retirees. You can enjoy your pension and state benefits in this city. Its affordability is hard to ignore where major commodities are reasonably priced.
Both cities have their strengths and weak points. Depending on your priorities, one may be better than the other.
For young professionals, you would choose Spokane for its economic opportunities.
On the one hand, ABQ offers a quiet and simple living.
So, is Spokane a better place for you?
Or is it Albuquerque?
Please share your thoughts below.