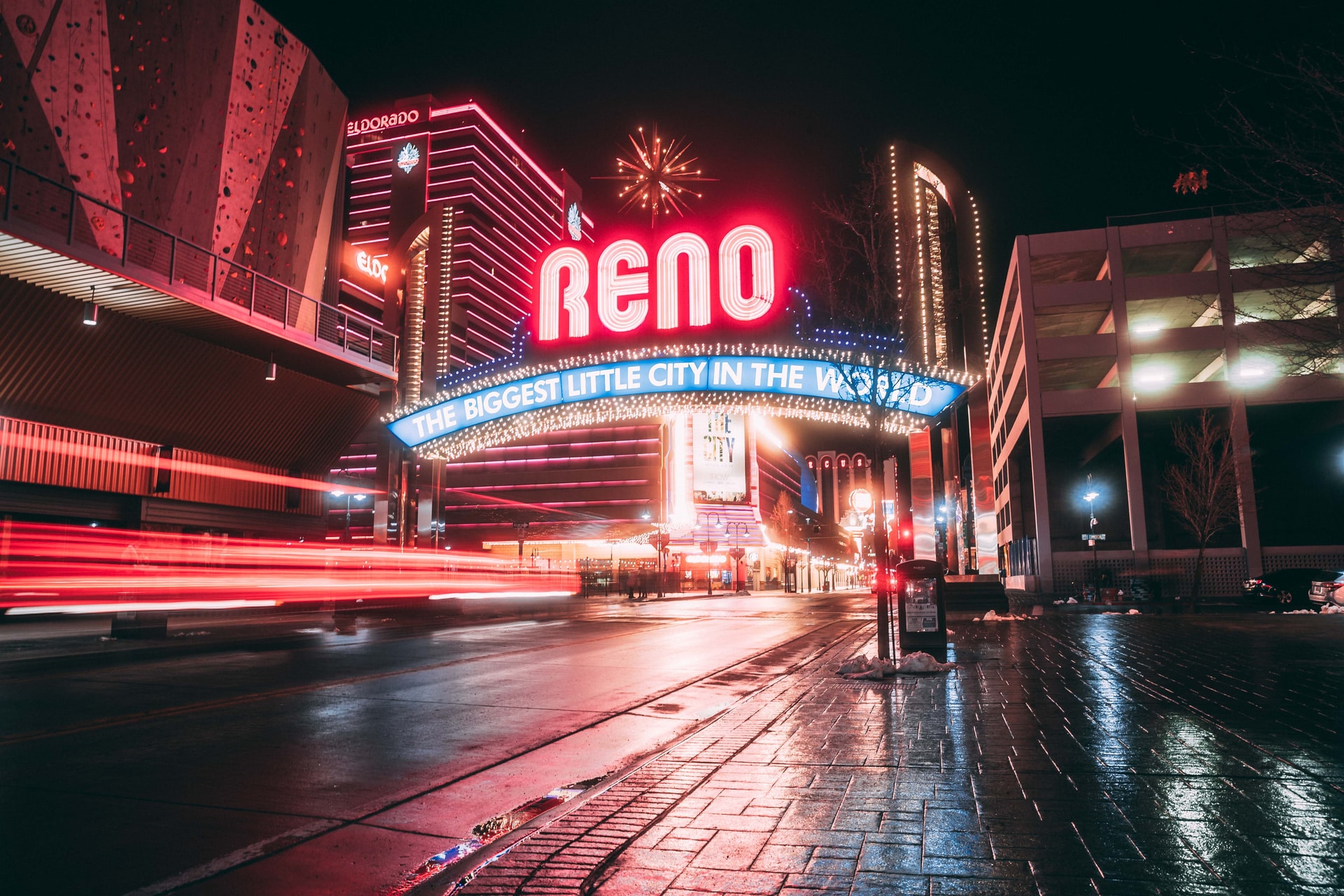 Reno is a developing biggest small city. There are many taxation perks and an utterly accessible interstate to some nearby towns' best day trip destinations. These bonuses make it better than Albuquerque, even if they share many common denominators. Albuquerque has a small-town vibe with lower prices and a low salary rate.
Reno has an international nickname as the world's biggest small city. Located in Nevada, the place is well-known for its gambling prestige. This location has a variety of hotels and casinos attractions.
There are some advantages in town such as reduced taxes, an excellent educational system, and beautiful places to relax and go sightseeing.
Albuquerque, the Duke City, is a town in New Mexico famous for preserving its cultural heritage. Although the site is renowned for its small-town vibe, it is also evident that it has economic disadvantages. The place also offers people better deals in its lower prices for essential commodities.
What are the Pros and Cons of Albuquerque Versus Reno?
Reno is a job-friendly city with tremendous outdoor and nightlife events, and the thing that it is the "largest little city in the world" will pique your interest, but the town has a high cost of living. Albuquerque is a metro area with a small-town feel that preserves its national environment, but some economic shortfalls are off-putting.
ABQ and Reno share a lot of drawbacks, and they are equal to their positives. Here is the apt comparison to help you break the thin line of a better city.
Living in Reno
Pros
Reno: Dubbed as Biggest Little City in The World

Reno, Nevada, ranks first among small cities in America in terms of improvement, owing to its natural resources and expanding infrastructure. The luminous casino town has gained worldwide recognition through world-famous art, making it a destination for craftsmanship, culture, and technological innovation.

Reno is more than just gambling and betting. The city strives to maintain a top graded quality of life even if it is a little town. The place is an excellent alternative to the bright lights of Las Vegas without hurting your budget that much.

More Prominent Companies for Job Growth

As Reno strives to be more than just hotels and casinos, big technology companies are starting to put headquarters in the area bringing better job opportunities to all residents. Tesla and Google, two of the most well-known names in the innovation industry, will undoubtedly attract new talent from the arts and technology sectors.

Hotels and casinos contribute to big infrastructures and better deals to provide decent salaries. Growth in its financial perks is genuinely increasing.

Reno Is Accessible to Many Places

Reno's interstate will give you better access to nearby towns and cities where you can extend your day trip. Outdoor enthusiasts can also reap the benefits of the nearby Sierra Nevada Mountain range and Lake Tahoe, North America's largest alpine lake.

Truckee River Float and Truckee River Walk are excellent options in Tahoe, a 54-minute drive from Reno. The tourist places near the city are about 4 to 5 hours away, but the journey is always worthwhile.

Reno Has an Excellent Food Scene

There is also more to Reno than those skyscraping hotels. Sure, there are lots of sumptuous foods in the neighborhood. Moreso often, some restaurants and cafés are born weekly, bringing a new flavor of culinary miracle to everyone's palette.

Reno's brewery and distillery environment are also spreading, with several locations positioned on 4th Street in the Brewery District. A good beer will surely relax your senses to the hype of the city.

The Better Weather

Living in Reno will let you experience better weather with four seasons. Sunny days are frequent here, although the summer season can be hot and humid. Winter can be chilly, but there are parts of the metro city where they experience less snowfall.

A good climate attracts more people who want to spend their retiring years living in a place where there is no extreme weather.
Cons
High Commodity Expenses

Reno is a good city where the job is frequent, and there are many ways to generate income; however, the high prices of commodities like home value and utilities can be a slight drawback to some. You will spend at least $300,000 to find a decent home if you want to relocate, plus paying extras for your groceries.

Several factors include the rise of its economy and frequent use of its essential utilities. Even if the place is a tax-friendly neighborhood, it does not make you pay lesser when compared to Albuquerque.

High Crime Rate

Like other ugly things in a city, Reno has its ample share of the high crime rate in its neighborhood. Its criminal activity rate exceeds the national average. North of the city, Southwest, and East Reno are the most dangerous areas.
Living in Albuquerque
Pros
Cheap Living Cost Dues

Living in Albuquerque has its perks of letting you pay less for your living dues like transportation, utilities, and accommodation. There are many ways to reduce your paid bills in the area, especially those needing energy conservation.

ABQ has several solar companies in the neighborhood where you can save up to almost 50% of your electricity bill for a one-time solar panel purchase. This alternative is a great help, especially when heat is overwhelming and you need a full day of air condition to cool yourself.

Vibrant Outdoor

Aside from the changing color of the magnificent Sandia Mountains, the vigorous outdoor activities in Albuquerque give you a refreshing outlook on life. There are so many open-air happenings that you will see in the city.

The best exercise to release boredom is from monthly festivals to daily events in the city's covered parks. Not to mention that participating in outdoor activities like backpacking and trekking is good for your health.

Place for Retirement

Albuquerque is a distinguished place where older people can retire peacefully. ABQ has a lot of spaces and is not crowded, something that is essential to retired people. The area gives mild and warm weather where snow is that extreme.

The rich culture of Native Americans is also evident in the faces of ABQ's buildings, national parks, and even the neighborhood itself. At some point, because of the cheap finds in the area, the elderly can live off even with just their social security checks.

ABQ Is One of The Greenest Cities in America

Albuquerque is committed to being sustainable and environmentally friendly in all aspects. The metro area's clean and green initiative aims to make the city highly sustainable. The site is home to nearly 20 accessible parks and nature centers where plants and other wildlife flourish.
Cons
Unattractive Criminal Rate

Albuquerque has its own unappealing space with a higher criminal index than the national average, which means assaults, robbery, and murders are rampant in some neighborhoods. There are still things needed to mitigate the increasing records of criminal offenses.

The Jobless Rate Is Not Desirable

Albuquerque's unemployed population is around 5%, which is lower than the previous year but could be lesser still. Intel and the United States Air Force are two growing companies that have decided to locate their headquarters in the metro area.

ABQ's projected economic growth rate is 34 %, which is still in the works.
Albuquerque Or Reno – Which Is Cheaper?
Living in Albuquerque charges you less from your essential commodities, utilities, and healthcare costs. The average indexes of the city's expenses are lower than the national median, making it cheaper than living in Reno.
Albuquerque is a budget-friendly neighborhood, while Reno will pay extra for everything you want to buy and use.
Comparison Table of Living in Albuquerque, New Mexico vs. Reno, Nevada
| | | |
| --- | --- | --- |
| Living Expenses | Albuquerque, New Mexico | Reno, Nevada |
| Housing and Rent | 88% | 160.3% |
| Utilities | 97.2% | 95.6% |
| Food And Groceries | 96% | 102.3% |
| Transportation | 89.4% | 94.2% |
| Health | 81.1% | 92% |
| Miscellaneous | 97.1% | 99.2% |
Based on the Data of which 100 = U.S. National Average
>100 means more expensive
<100 means cheaper than the U.S. average
Housing and Rent Costs
Albuquerque's lodging is less expensive than that of Reno. A home in ABQ can be bought for only $203,500, whereas a residence in Reno will cost you around $370,600 and even more in some well-known neighborhoods.
The same leasehold unit in ABQ will cost you $1,139, whereas the same team in Reno will cost you $1,866.
Utility Costs
You will pay your utility dues for a lower price in Reno compared to Albuquerque. The difference does not vary a lot, maybe because the prices rely on how often people use the essential commodities. Still, ABQ and Reno, with 97.2% and 95.6%, respectively, do not surpass the national average.
Food and Groceries Costs
Purchasing goods in Albuquerque will make you pay less than in Reno. The latter has a 102.3% surpassing the national average. In ABQ, several stores offer hefty discounts and even lower prices on vegetables because they produce the products from their backyards.
Transportation Costs
Living in Albuquerque and Reno will make you realize the scarcity of public transportation systems. Only a bus line is the sole public mass carrier, so if you do not have a car, you will be most likely to walk, bike, or have a ride-sharing application with you.
ABQ will charge you $1 for a day pass ride, while the same option will cost you $3 in Reno. The average tariff for a taxi ride in ABQ is only $24, while in Reno is $30.
Health Care Costs
Albuquerque will charge you less in your medical expenses than in Reno. ABQ's 81.1% is lower than the national average than the 92% of Reno. Both cities offer good medical attention to their inhabitants with affordable fees for doctor and dental visits.
Taxes
Reno's unified sales tax rate is 8.265 % is essentially higher than Albuquerque's 7.88 %. While ABQ will charge you for your wage starting at 3%. There is no income tax in Nevada, where Reno lies, making it convenient for people to fully enjoy their hard-earned salaries.
Is Albuquerque Safer Than Reno?
Albuquerque still hangs on a spot in the most dangerous cities in America by the FBI, making it unsafe compared to Reno. The city continues to break its own accord of criminal offenses every year.
Reno and Albuquerque are not the least dangerous cities in America, but ABQ has a crime problem in its surrounding area. Reno has a violent crime index of 34.8, while the national average is only 22.7. Both cities have high property crime levels, but ABQ has about double the number of Reno.
Is Albuquerque Bigger Than Reno?
Albuquerque has 562,540 folks in a total of 187.2 square miles, while Reno has 259,290 citizens in a 108 square mile area. Because of this discrepancy, ABQ is larger than Reno.
Compared to a larger ABQ community, Reno is a small city based on the statistics criteria with 300,000 to 500,000 people. Both cities have a population density of more than 2,000 people per square mile.
Is Albuquerque Warmer Than Reno?
Both cities have a semi-arid climate. However, Albuquerque has 10% more sunny days than Reno and occasionally records temperatures exceeding 100 degrees Fahrenheit, making it slightly warmer than Reno.
Reno and Albuquerque have the same climate, with hot and humid summers and mild winters. The UV index in ABQ is 6.3, higher than the national average of 4.3, indicating that the heat will be more intense.
However, both cities have pleasant weather, whereas heat and humidity necessitate those citizens to turn on their air conditioners for the day.
Is Albuquerque Better Than Reno?
Reno is the world's largest small city, welcoming residents and world-class amenities. The city outperforms Albuquerque in terms of economic growth and expansion. Still, ABQ is a fantastic spot for people who want to spend less money on necessities.
Reno will provide you with a good quality of life because of its perks from job opportunities, favorable housing costs, and world-class amenities in the neighborhood. The development of Reno is rapidly increasing, outwitting the drawbacks of its high living costs.
Albuquerque is one of America's most reasonably priced cities, making it an ideal place to spend your golden years. However, the town's options, such as employment opportunities, pose challenges, and the city is not as safe as it appears.
If you want to appreciate living in a small metropolitan area with big-city vibes, then head to Reno, where it has a higher quality of life. ABQ is still lagging in the developmental phase, but it will catch up promptly.
Albuquerque, New Mexico versus Reno, Nevada – Where do you consider moving? Let me know your thoughts below.