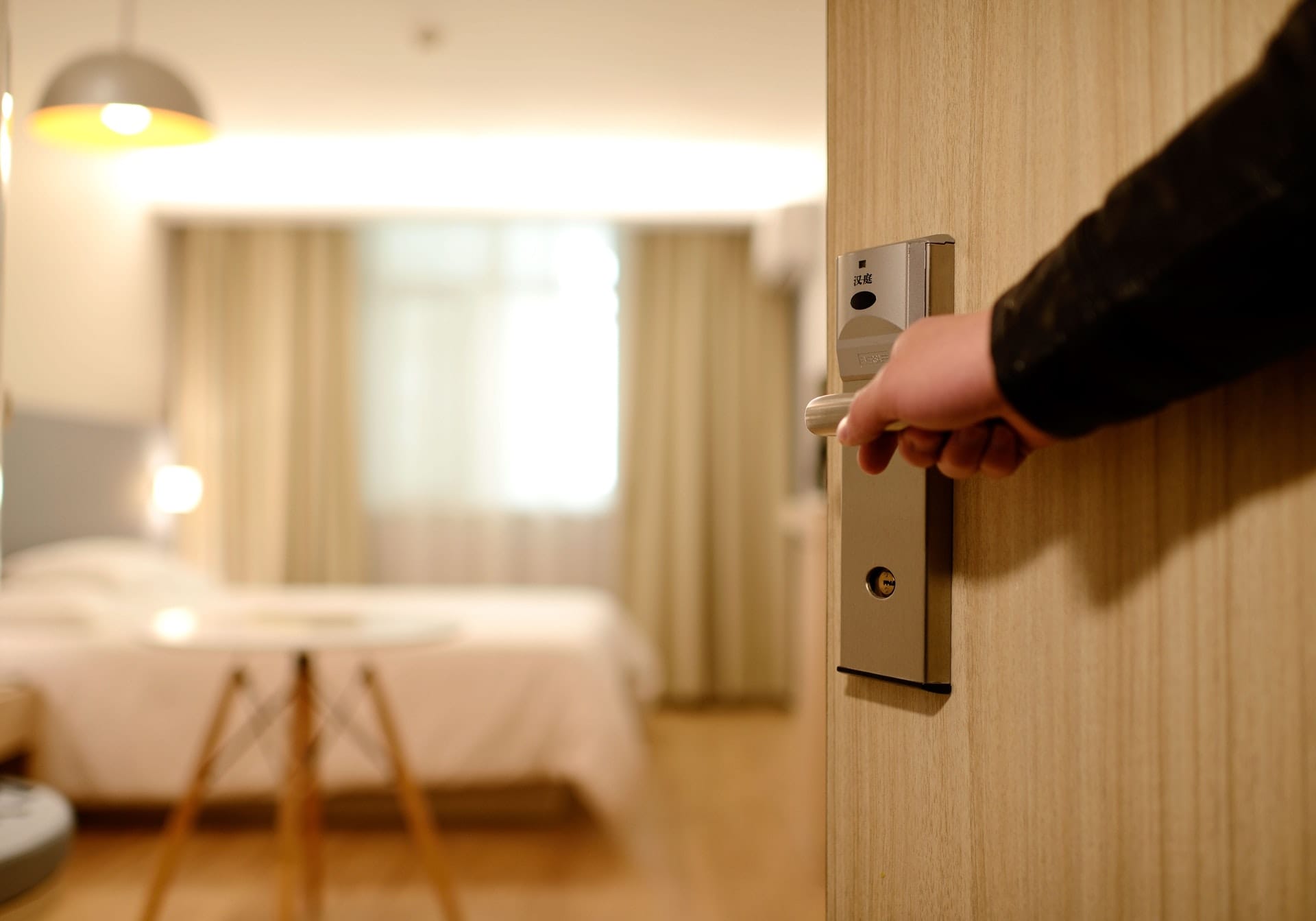 Guests have varying reasons why they need to stay in a hotel. Those reasons correspond to the number of days they need to spend and what kind of hotel they want to check-in.
It is not easy to determine the average number of days someone spends in a hotel. In general, guests book a hotel to relax and take a load off their busy lives. One to two days' stay is enough.
Others like to take a weekend off and spend it somewhere nice and comfy, and a one night stay is everything they need.
Yet, some people might need to spend more time in a hotel. People may need to spend one to two weeks in a comfortable hotel. It depends on how long his business transactions will take.
Often they do business outside their home country. It takes more than a week or two to complete everything in the event.
So, what is the longest or shortest stay you can do in a hotel? Can three hours be enough for you to stay? Or can you live permanently in a hotel?
Let me categorize my discussion on two things, long periods of stays and short stays.
Short Stay
If you are planning to stay for a few hours, booking a hotel might not be ideal for you. There are motels available for a shorter period of stay at a cheaper rate. They have the necessary things to keep you comfortable, like a private bathroom and bed.
Yet, of course, the safety and comfort you can have in a hotel is way more different than checking-in a motel. So, most of you will usually choose a hotel.
The standard check-in time for hotels is around 2:00 to 3:00 pm and check out time is noon. It means that you have 21 hours' stay on the hotel premises.
If you intend to stay for a few hours, you may do so. But it does not mean that the hotel rate will be cheaper. You must pay the published rate even if you are there for a short time.
Long Stay (staying beyond check out time)
There are times that you might need to stay for a few more hours, and you intend to be in the same room given to you. The hotel management has the right to remind you of your check out time. On your part, you have to tell them that you intend to stay longer.
Hotels can give you this arrangement, but there are times that you have to pay for extra fees or penalty fees. Often these fees tend to be more than the rate you paid.
So, be extra careful and inform the hotel right after checking in that you will stay hours after check out. It will save you from shock on how much you pay for penalty fees.
Do hotels give discounts for long stays?
No business establishment will turn down someone who is a potential customer.
Hotels are aware that there are people who travel for long-term temporary work. They need a comfortable shelter to stay. Thus, they came up with a concept of extended stay accommodation.
Well, daily hotel rates can be expensive if you stay in the same room for an extended period. Hotels offer guests flexibility by coming up with long hours or days of stay accommodation.
Most of these hotels offer discounts for extended stays and will provide you the best rate possible. If you plan to stay for four weeks or more, the hotel can give you a lower long-term stay that can almost save you 30% more.
Other hotels will make your stay as homey as possible. They will give you a spacious room with everything you need including a kitchen and workspace. They intend to provide lower rates and may offer you freebies and discount coupons for your next stay.
So, how can this be possible?
The key here is to negotiate. Yes, discuss it with the hotel management effectively. Here are some tips on ways to get a cheaper hotel room:
Always Make the Phone Call
Once you know the length of your stay, do your research on the hotel you want to stay. You should know the published rate and the rate of its competitors. Ask the rate for the specific dates you want.
Ask for the Best Deal
Now that the operator has given you the rate, you can start negotiating and tell them that you intend to stay long. Ask if they have special rates for extended stay accommodation.
Most of the time, hotels have rates for cases like this. You need to ask and express your specific requirements.
If the rate given is a little over your budget, you can continue negotiating. It is normal to ask for 25% off the starting rate as this amount is a commission of third party agents like booking sites.
Competition
Mention that other hotels are giving the rate that you want, with the same amenities. Often this is an effective way to lower the rate.
Special Discounts
Always ask if there are special discounts available. Hotels can be very generous once you negotiate with them well.
Again, preparation and effective communication are the keys to the best deals. So, don't be afraid to express your needs, as most of the time, hotels will try to accommodate them.
Can you establish residency at a hotel?
Yes, of course. There are plenty of people who established residency at the hotel. They are called tenants.
Living in a hotel may sound expensive. But mind you, it will cost you less than renting a permanent apartment. It is better than renting if you're living from city to city, due to work.
The benefits of living in a hotel can be limitless. You can have everyday housekeeping, room service, and all-inclusive rent. The published rate is all that you need to pay. You only need to negotiate with the hotel management to give you better deals.
Hotels have more amenities like a pool, spa, and gym facility. You can have a comfortable life where you don't worry about other monthly dues present in a permanent housing situation. It can include internet service, maintenance, electricity, and water. It will be a monthly fee.
If you are considering residency at a hotel, it is a stellar option even for short term even long term stays. You can find prices lower than a regular apartment, and this will save you a considerable amount of money.
Hotel living is flexible, comfortable, and cheap if you know how to negotiate well.
Can a hotel ask a guest to leave?
All the time, hotels are welcoming and accommodating to their guests. They are under the rules and regulations on how to treat guests and visitors when at their premises.
Some hotels have their policies on how to treat their guests and provide them the best stay possible. But there are incidents that hotels may ask a guest to leave. It is not for the reason that they refuse hotel service to the guests but to the following:
The guest cannot pay for the service and amenities of the hotel. Hotels are businesses, and they intend to make money from the service they offer. The inability of the guest to pay for the service is reason enough to refuse service.
There are times that the guests overstay outside the specified contract. Though guests can negotiate, overstaying can be a reason hotels will ask you to leave.
Last, the guest displays inappropriate behavior that offends management and other guests as well. It is plain and simple.
No public premises will allow someone to offend anybody and behave poorly. It may include the influence of alcohol, drugs, or other illegal substances. Any behavior that can disturb peace and order in the hotel premises, hotels have the right to ask a guest to leave.
Hotels have every reason to ask the guest to leave the premises.
Again, hotels have the right to terminate deals for valid reasons.
What are the rights of a hotel guest?
Aside from giving you the best stay possible, as a guest can enjoy the following in a hotel:
Security
You will not ever compromise your security when in a public space. Hotels should provide you the best security and protection that you need during your whole stay. Hotels are responsible for maintaining the highest standards of safety on their premises.
It means that doors are secure, hallways have monitors, and your information confidential. Hotels nowadays have surveillance cameras to make you feel secured and safe.
Safety
Of course, next to security is your safety. There should be no hazards that can harm guests.
Hotels should follow the strict rules in making their premises safe. They adhere to fire regulations, nonhazardous substances, and earthquake safety requirements.
Condition
Clean rooms should be the number one concern of hotels. They offer comfortable stays for people like you, and keeping rooms clean is crucial. They should have the highest standards to make the room sanitary and free from bugs and insects.
Personal property
Guests are responsible for their personal belongings. There are hotels with safety deposit boxes for the important stuff. Yet, hotels are responsible for damage, loss, or theft of personal property inside the room.
Any loss that happened in the room is the liability of hotels. They must have policies on incidents like this and how they will handle them effectively.
Can hotels refuse service?
Hotel management and guest are under contract once the guest booked a room in the hotel.
You are entitled to every service that you paid for when you booked. It means you can use all the amenities like gyms, lounge, cafes, among others. Hotels do not have the right to refuse hotel services stipulated in the contract.
If they denied you these services, I recommend seeking an explanation or apology. Hotels are willing to explain their part in incidents like this.
Yet, there are instances that hotel might need to refuse you of service. You must display appropriate behavior and adhere to their policies.
There are times minors are entitled to service because of their age. It includes access to the adult pool area, or drinks, and cocktails. They are adhering to the law made by the state.
Yet, hotels should not deny you of a service based on your appearance, religion, race, sex, or ancestry. Hotels should welcome all folks of life regardless of origin.
How do hotels evict guests?
Hotel management can evict a guest who refuses to pay the bill when due. They have policies and standard operating procedures in incidents like this.
The hotel will ask and demand your payment of the bill and will ask you to vacate the hotel premises.
If you refuse any of the above, hotel management may lock the door of your room and remove your belongings. They will do this in the most peaceful way possible to not offend other guests.
If you failed to pay the bill, the hotel deserves to hold your belongings unless. Once you paid for the hotel bill, you can claim your property peacefully.