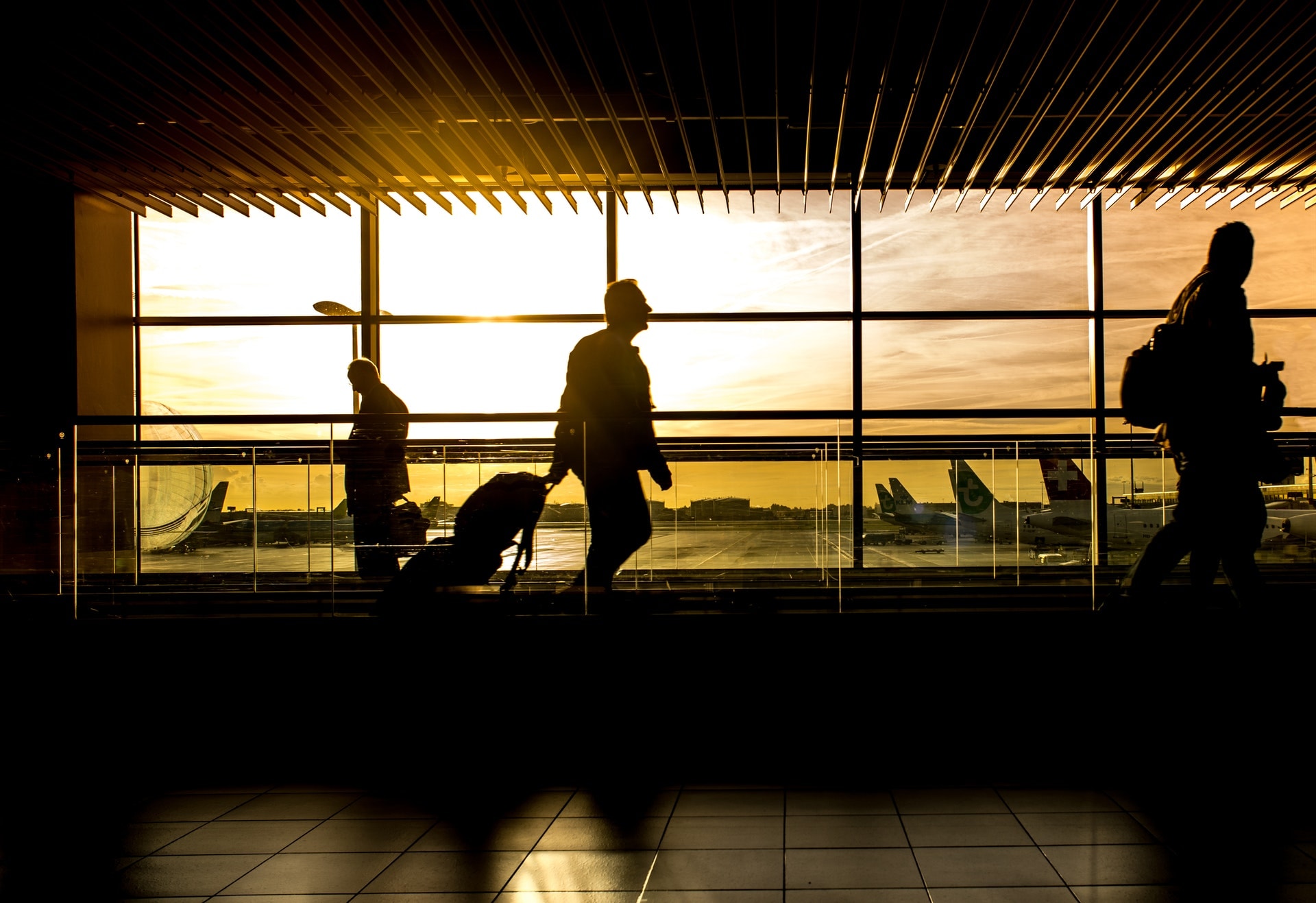 Traveling is the most exciting thing to do in life. But as much as we love to travel, we dread the long hours of stay doing almost nothing.
Most of us find layovers as an unpleasant experience. But some prefer layovers than paying expensive flight tickets. Flights with layovers are usually cheaper than direct flights. Most of the budget travelers choose this type of flight to reduce the cost of travel.
But how long can you stay at the airport?
As a general rule, you should be at least two hours at the airport before your scheduled domestic flight. For international ones, it is advisable to be at the airport three hours before. It will give time to process boarding pass, check-in luggage, and of course, wait in line.
Yet, you cannot avoid waiting for more than two to three hours for flight departure. There are times that you have to wait for almost twenty-four hours before departing.
Just by thinking about it is dreadful and stressful already. But there are ways to make waiting for a pleasurable experience. Layovers can be a memorable part of your travel. Some countries provide free city tour for one day. You can avail of this tour when you're waiting long hours for the next flight.
What do you do if you have a layover?
Layovers mean sitting around in an airport for six hours or more between flights. Or spending most of the time sleeping and waiting until you board.
Most of us find it uncomfortable if we came from a very tiring travel experience. We do not want to prolong going to our destination. So, what do you do to cut the boredom away when in an overnight layover?
Avail of a free one-day city tour
Some airports give tourist-free city tours for four to six hours. It is the best way to save money, and at the same time, make layover one memorable experience.
For instance, the Incheon International Airport has transit tours for tourists. It for visitors who have long layovers. They provide exciting transit activities and trips. It ranges from cultural to pop experience. All you need to do is coordinate with the Transit Tour Desk upon your arrival.
Get out of the airport and explore
Most airports have fast transportation from the airport itself to the city proper. It is fun and ideal to see and explore the city. There are cities like Amsterdam, Sydney, Chicago, and Toronto that have access to the port. It is the best way to kill time and enjoy your layover at the same time.
Get a room
Of course, most of us want a comfortable stay in the airport, and the best way to do that is to get a room. Some airports have hotel facilities which you can avail of. The Changi International Airport, for example, has the Aerotel Singapore Transit Hotel. It is within the Departure Transit Lounge – Terminal 1. It provides you everything you need to have a comfortable and safe stay.
Airports like London Heathrow, Paris Charles de Gaulle, and Amsterdam Schiphol have Yotels. These are room facilities within the airport and similar to Japanese capsule hotels.
Go on a food trip
Airports have lines of restaurants which you can choose from. There are international and local restaurants that offer your delicious meal and services. You can embark on long hours of food trips to ease away your boredom from a layover. Eating and drinking can be a lot of fun when you have a lot of time to spare.
Can you spend the night at an airport?
Sleeping in airports may be an odd idea, but it is still highly workable. Of course, you can spend the night in an airport, or more, sleep the night away while waiting for your flight the next day.
But first things first, how will you be able to survive to spend the night in an airport? What will you bring? And how will you make yourself comfortable throughout the night? These are the main concerns when spending the night in an airport.
So, I provided you some tips to survive a night in an airport:
Be prepared
Airports have varying rules. Some airports have strict policies and not entirely supportive of people sleeping there. Thus, in the case of airport officials start questioning you, be prepared.
Most of them will ask why you are staying there, instead of in a hotel. You will be required to provide your travel itinerary to confirm that you have a flight the next day. Always prepare your answers and be as respectful as possible.
I recommend doing some research about the airport you will be spending in. Some airports provide Wifi access 24/7, showers, and all-day food options. By doing your research, you will know how comfortable it will be to spend a night in that particular place.
Pack what you need
Of course, after doing your research, you will get an idea of what are the essentials you need to survive a night. Being in a strange place, especially a public one, will make you feel uncomfortable. When you pack the pillow, earplugs, and travel accessories, your stay will be enduring.
Yet, most often than not, you might not be able to sleep right away at the airport. There should be something to entertain you. I suggest downloading movies and playlist to ease your boredom while waiting for you to feel asleep.
Always be safe
Safety is our paramount concern. When you sleep in a public space, make sure that it is a safe space. Choose a location near the security cameras, so you will know what was happening while you are asleep. Places near cameras may drive away people with bad intentions to you or your belongings.
Try airport lounges
It is more safe and convenient when you spend hours in airport lounges. Some airports provide 24 hours of airport lounges to passengers. Paying for an airport lounge is cheaper than booking a hotel room, indeed.
What is the difference between a direct, layover, connecting, and non-stop flight?
Non-stop
It is a flight ideal for busy travelers. The plane goes from one destination to another without even stopping. Most business people prefer this flight because they don't need to spend time waiting. For those who consider time as very valuable, choosing non-stop is the best for them. Yet, this is the most expensive flight, as well.
Direct
Fast to average travel time. It is usually often confused with a non-stop flight. Yet, direct flights have instances that the plane needs to stop at least once en route to the destination. When you value time but still have a few hours to spare, choosing a direct flight is suitable for you. It is cheaper than non-stop flights.
Connecting Flight
It is a bit of a hassle for some travelers. Connecting flights need to have a stop en route to the final destination. You are required to disembark and ride on a new plane. It usually comes with a layover, and you need to wait for few hours to get on a new craft.
Of course, this is way cheaper than the first two that I mentioned. Connecting flights are ideal for budget travelers. It is also for people who love spending time at the airport.
Layover
It is mistaken interchangeably with the connecting flight. But with layovers, you need to spend more time at the airport. It can take from thirty to almost twenty-four hours of waiting time. Some traveler prefers this when they want to spend some time in another city. It is the best flight to get when your traveling from country to country.
What is so great about airport lounges?
Airport lounges are an ideal place to stay when you are waiting for long hours of flight. You can sit back, relax, and have coffee without getting stressed by noise and crowd.
There are signs like 'Admirals Club' or 'Exclusive Club' telling you that these are for members only. It is expensive to get in, and you may need to pay for an exclusive membership.
Yet, the comfort and safety you get are all worth. Here are why airport lounges are preferable when in an airport:
Space
The lounges will give you peace space for you to relax and be comfortable. The area is spacious enough without having a lot of people surrounding you. There are TVs to provide entertainment and other amenities not present outside.
Assistance
Lounges have airline employees who can assist during your entire stay. They can help you with your request and make your life easier. It can range from changing your seat assignment, getting upgrades to making reservations. It can save you from being in the queue at the busy counter of your airline of choice.
Coffee and Food
Let's admit that sometimes we are looking forward to the line of food served inside the lounge. Unlike in a waiting area, the airport lounge provides unlimited coffee and food. It is an enjoyable aspect when you stay in an airport lounge.
What is the world's busiest airport?
The Airports Council International released a report about the top busiest airport. The ACI considers the number of passengers an airport can carry in the entire year. Based on the most recent report released, here are the top busiest airports in the world:
Hartsfield-Jackson Atlanta International Airport
It is a public airport and maintained the top busiest airport in the world. The airport is a hub and a port of entry to North America. Based on the data, there are 100 million flights catered. It is almost 260,000 passengers who visited the airport daily.
Beijing Capital International Airport
The airports are the central hub for Air China, China Eastern Airlines, and Hainan Airlines. It has a double-digit growth in the last few years and considered as the fastest growing airport in the world.
Dubai International Airport
It is the hub of major international airlines in the Middle East. It is the airport with the largest number of international travelers where it flew an estimate of 78 million in a year. Based on the 2016 report, it carried 7,700 flights per week.
O'Hare International Airport
It has direct flights to more than 210 destinations in the US, North America, South America, Asia, and Europe. All main continents around the globe. The passenger volume reached to over 76 million per year. It is a very crucial hub because it plays a role in international trade, America in particular.
Tokyo Haneda Airport
The top airport in Asia. It has a 90,000 passenger capacity and carried 75 million passengers a year. It catered to flights from 25 cities and 17 countries.
Airports are dear to most of the travelers. It is their gateway to another adventure and will always hold a special place in a traveler's heart. Any airport experience is also another traveling experience.
It makes your travel a memorable one or a miserable one. Any travel itinerary starts in an airport and ends in the same place. It is a portal where a new adventure awaits you in a different part of the world.
So, airports should provide travelers like you with a lasting memory – just as you want it to be.
What are you waiting for? You can book your next flight and get some incredible airport experience
today.