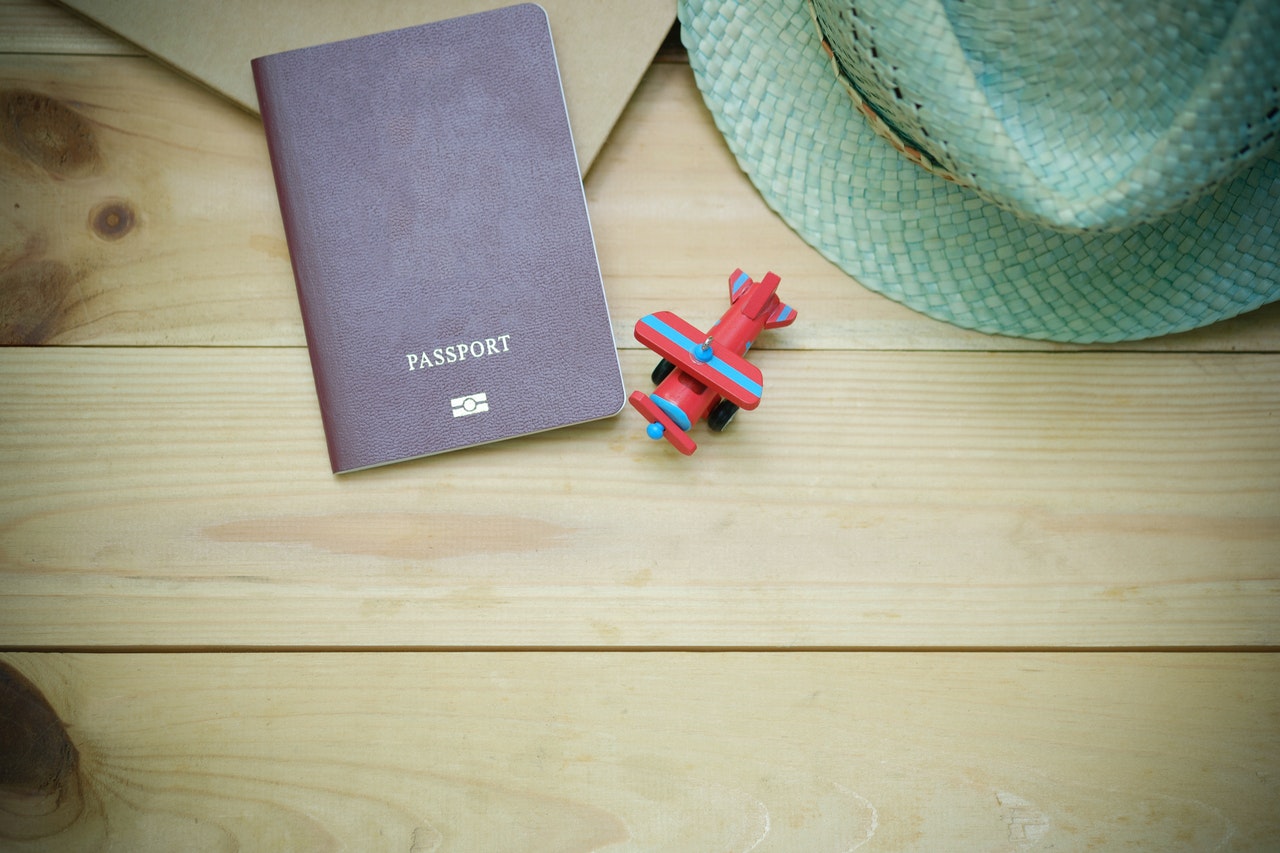 Airbnb ensures that all users are safe and protected when using the platform. The website aims to provide a community that is secure for everyone. It makes Airbnb reliable and can help build trust among users.
When signing up, the Airbnb platform may have to ask for your passport or any valid government ID. It is part of the Airbnb ID verification process and an essential step in joining the community.
Both guests and hosts should provide a valid ID when using the Airbnb platform. It will help the Airbnb team verify your profile successfully.
Airbnb introduced this verification process in 2013. It significantly helps build trust and confidence in the Airbnb platform.
Is Airbnb ID verification safe?
The Airbnb ID verification process is safe and reliable. The website uses secure encryption to transmit your data safely and successfully. It is the same encryption used when transferring credit card numbers, too.
You can rely on the platform's data security. Airbnb stores the data and information you provide in an encrypted form. Third-party databases will secure the information afterward. They use SSL or Secure Sockets Layer to ensure no one can read your data in case of a breach.
If there is a mishap, only authorized personnel can access your data and information. They follow strict procedures when accessing your information. In this manner, users need not worry about their data getting hacked.
All about the Airbnb verification process
Airbnb is verifying the identity of both new and existing users. The platform uses a reliable system to verify both online and offline users. Airbnb prompts existing accounts to verify identity before they can complete a reservation. For new accounts, it is part of the signup process.
The verification process has two parts – offline and online proofs.
Offline verification corresponds to user submission of government-issued IDs.
It can be a passport, driver's license, visa, or identity card.
For online verification, users can link their profile with Facebook, LinkedIn, Google. Airbnb will request users to attach these accounts with their existing Airbnb profiles. Also, you need to provide a profile photo when making an account in Airbnb. It should also include your email address and your working phone number.
Valid IDs accepted by Airbnb
Airbnb will only accept government-issued IDs during the verification process. It can be one of the following:
Driver's license
Passport
National identity card
When submitting a copy of your valid ID, you need to take photos of the front and back of the ID. If you are submitting a passport, ensure that it covers the numbers at the bottom part of the document. It applies to your driver's license and passport.
Benefits of Airbnb verification process
Airbnb can guarantee that the platform is safe with the ID verification process. Airbnb can conduct background checks to screen criminals or law offenders. It benefits users since they are transacting with people having no criminal records.
Guests
Users can be confident that they are staying in a safe and secure environment. If the host is thoroughly verified, there is less risk of getting harmed. Renting may pose some doubts, but it reduces worry with an established host's identity. It is a means of building trust between guests and hosts.
Airbnb also guarantees that the listing is not a scam and does not engage in fraudulent acts. A natural person behind the property listing passed the validation process.
It is also easy to find the correct listing on the platform when filtering the verified accounts. In this way, you are more confident in using Airbnb when making a reservation.
Host
A host can prevent fraud if there is a strict verification process on the platform. Since there is money involved between Airbnb and hosts, it is vital to building identity.
Airbnb guarantees that the process of collecting and receiving payments is proper. Guest would know that all transactions are valid and legit.
Users prefer booking a property with a 'Verified ID' badge. It increases the potential of guests checking out the listing and reserve schedule. It shows that the host is trustworthy and reliable, as well. Also, with verified identity, more guests would want to reserve the property.
It makes the business not only reliable but credible, too. A host can maintain bookings and make the property extra profitable with a' Verified ID' badge.
How long does it take Airbnb to verify ID?
It will take up to 24 hours for Airbnb to verify your ID. Your account can get approved within this time frame. You also can check the verification status in the user profile.
During the verification process, here are the things that you should do:
Submitting proof of identity
Airbnb will ask you to confirm proof of your identity. You have to provide your legal name, address, and a copy of your photo ID.
You can verify the identity using your mobile phone or another device. You have the option to use a webcam on your laptop or even a computer.
Then, you can upload the existing photo of your ID, including your first name and last name. If filling out your address, ensure that it matches the documents submitted. There are cases that you need to take a new photo as a supplementary to your Airbnb profile photo, too.
Uploading your ID
There are several ways to submit your ID to Airbnb. You can use the Airbnb app on your mobile phone and scan the document. Ensure that you check the ID properly to avoid re-submission.
You must hold the phone steadily and avoid shaking. You may also take a photo through your webcam or upload an existing image from your device.
If you decide to upload from your computer, here are the steps to follow:
Go to your Airbnb Account and choose Personal Info
Scroll down to the Government ID option, and click Add button
Select the ID you want to upload from the list provided in the platform
After selecting the ID type, you can start uploading by clicking the Continue option.
Ensure you successfully submitted the ID
In case you were unable to upload or submit an ID, here are the things you should do:
Give camera permission – there are times that the app or browser needs permission to access the camera. Make sure that you grant Airbnb access to your camera. If this does not work, you can refresh the app or the browser and try again.
High-quality photos are vital – sometimes, Airbnb needs to re-verify your account. The Airbnb team will ask you to resend an image of high quality. It is essential to take a photo in a well-lit room and ensure a clear face. You have to fit your face properly in the white lines you see in the camera. Also, make sure that your eyes, nose, and mouth are clear and visible in the photo.
Original photo of documents – Airbnb needs a picture of your original documents. You should not submit a photocopied version of these documents as Airbnb will not accept it.
Does Airbnb require ID for all guests?
Providing a valid ID to Airbnb is part of the platform's verification system. Aside from being part of Airbnb requirements when signing up, some hosts may also ask you to provide ID.
It is safe to provide ID to Airbnb. The platform ensures that your data and information are always secure. It uses a reliable data encryption system when storing users' information.
Some hosts will require their guests to present a government-issued ID. It is part of their conditions for you to book their property or place. A host may also need to double-check your identity for their security too.
Since Airbnb is one of the most used travel platforms, hosts need to ascertain their security. Hosts asking for a valid ID want to establish a more credible transaction with guests. It is their way of ensuring their safety and protection.
It also guarantees that they are transacting with real people and not scammers. Virtual check-in limits interaction with guests, ID allows the host to validate guests. The host can check out the guest's profile and review the identity to know who will be staying in the property.
Can you book on Airbnb without ID?
Airbnb wants to provide a safe and secure travel website for everyone. The platform will ask you to submit a valid ID before completing your Airbnb reservation.
However, there are still guests who still have unverified profiles. Thus, Airbnb randomly checks users' profile and ask existing accounts to verify.
Airbnb and hosts take measures to double-check your identity. They may conduct the following for further verification:
Confirm your identity

Even though you passed the verification process, some hosts need proof of identity. It ensures that the account owner and the guest are the same people.

There are also instances that a host would ask for your legal name and address. You have to submit a photo for your government ID for double verification. You have the option to provide your driver's license, passport, visa, or identity card.

Apart from your profile photo, other hosts will require you to take a picture of yourself. It is a normal process that some hosts ask their guests.

Other options to verify guest identity

If the host did not ask for a government-issued ID, there are ways they can confirm your identity. You must submit the correct information about your legal name and address. They can double-check with secure third-party databases to validate your data.

Things Airbnb shares with the host

Since Airbnb ensures that your ID is confidential, it never shares photos with the host. The platform also does not share the ID you sent during verification.

The things Airbnb discloses with the host are your first name and age. It also shares whether you have already verified your identity with Airbnb. On another side, your profile photo and profile name are open for a host to see and check.

Ways Airbnb stores or removes the photo of your ID

As mentioned earlier, Airbnb guarantees that your data is safe and well-protected. The platform follows its privacy policy regarding the safekeeping of users' information.

Airbnb encourages users not to remove the ID photo in their account. In this way, your account will look reliable and verified.

Airbnb has a growing community of hosts and guests. The more people involved, the greater risk it poses. Thus, the platform ensures that it can provide safety and security to its online users.

Submitting a valid ID like a passport is the platform's way to confirm a user's identity. In this way, Airbnb can conduct routine account checks and verify its credibility. You can expect that the platform will require you to submit proof of identification. It is part of the verification process every user needs to undergo.