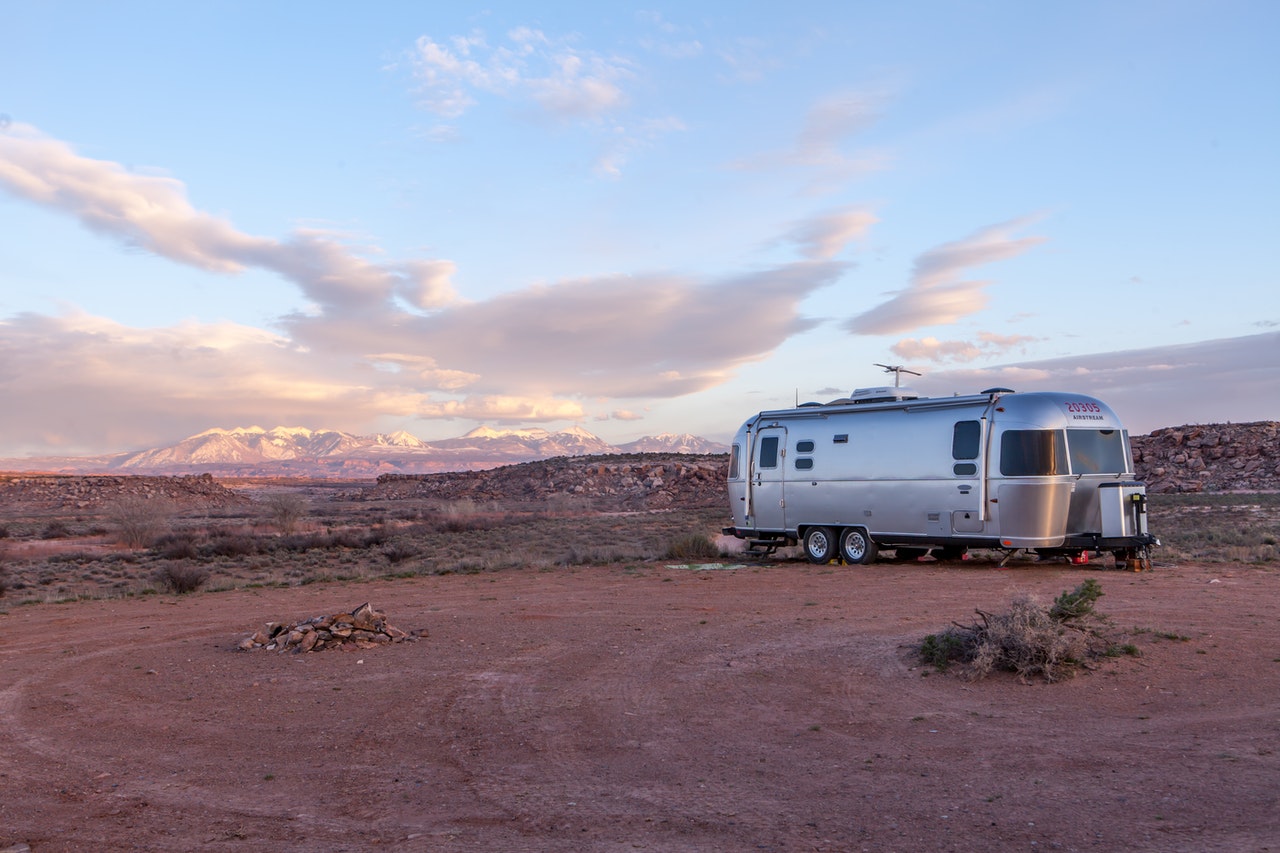 Mobile homes are suitable for Airbnb. Homeowners need to familiarize the legal requirements and laws of Airbnb if they want to list their mobile home to be approved. They also need to put several photos at the beginning of their gallery to let people see the actual place and gain potential tenants.
Owners of mobile homes can put their homes up to Airbnb. Also, adding more photos is a great idea to show guests everything and what to expect from it. Mobile homes are good, especially for those people that want to experience different accommodation.
Airbnb takes a commission for every booking of mobile homes. Mobile home communities are also making it into Airbnb's listing to date. It is an excellent avenue for both the company and the homeowners to do business.
Airbnb has a listing for unoccupied mobile homes, and some are near tourist spots. Many vacation-goers are exploring new arrangements to make their time and money worth it. Airbnb makes it possible to achieve those.
If you got tired of staying in those standard hotels, try booking your holiday stay at any mobile home for rent in Airbnb. Indeed, you will enjoy this new vacation experience not only for you but also for the whole family.
Can You Put a Trailer Home on Airbnb?
You can list a trailer home on Airbnb if it is semi-permanently tied to the area and positioned in a privately-owned space during the booking. Also, trailer homes are for accommodation only.
The criteria also apply to yachts, sailboats, and other vehicles authorized by the company. The homeowner must declare that the trailer home has an absolute space representation and the location is exact and detailed. This declaration means that the place is accessible, and the renters can book it.
Any house or vehicle not for lodging is not allowed. Thus, no listing will occur. If the management uncovers a listing that does not follow the policies, they reserve the right to limit, suspend, deactivate, or delete the host's account.
Can You Live in A Mobile Home All Year Round?
A park home is a mobile home where you can live throughout the year. Park home sites are generally called protected sites or residential parks. The local municipality handles the issuing permits for park home areas.
Residential parks are open all year, and you can live in a purpose-built park home there. If you want to live in a park home, you need to select a suitable residential park perfect for your lifestyle.
When you get a park home, you own the 'house' and lease the land it sits on. You cannot get a mortgage for your park house. So, you must either have the means to buy a park home or look into alternate financing possibilities.
The pitch site rents it generally from the site owner. As a result, you may find it pricey to pay rent and undertake house maintenance.
Is It Worth Renting a Mobile Home?
Renting a mobile home is worth it because it is less expensive than paying for an apartment. It is cost-efficient renting if you want to downsize and have your own outdoor space. You can even travel with your mobile home to wherever and whenever you want.
The average monthly rent for a studio-type apartment in the United States is around $1,200, while mobile home rent only costs around $200 to $700. The calculation indicates that renting a mobile home in a park is half the cost of renting an apartment.
Pros:
Renting a mobile home is an empowering alternative for individuals wishing to optimize their finances. The average rent would range from $200 to $700 per month.
It is cost-efficient if you want to downsize. You can achieve a minimalist lifestyle by having a tiny space with you with good outdoor space. You can even save a big part of your monthly payables.
Renting a mobile home affords you more privacy than renting an apartment. Because you are living in a park, you will not hear the wall-to-wall noise. These are noises that you hear when you live in an apartment or condominium. You will have your place and access to the commodities you desire.
Pets are welcome in mobile homes. Many buildings do not accept pets. In your ample outdoor space, you can have the freedom to take decent care of your pets.
Mobile homes are fun because of community activities. Your community might throw a party to destress and spend some good holidays in warm weather.

Cons:

If you rent a mobile home from a mobile home community, you need to pay a fee known as lot rent. Lot rent is the amount paid by mobile homeowners for the plot of land on which they park their houses. The price includes water, sewer, private road use, and communal space in the lot rent.
Lot rent varies in every community due to maintenance and amenities. Some want a higher lot rent due to the improved facilities and security of the neighborhood.
There are also other extra expenses that you will pay in renting your homes and lot. Some fees might include the maintenance of the place and pool amenities.
You must follow the park rules. If you are renting the lot, you need to adhere to every regulation thereof. Some parks are keen on cleanliness, and some require you to leash your pets at all times.

Before renting, make sure that you read and put every agreement in writing. This way, you will prevent certain disputes in the long run. It will help if you heed to all the fees and monthly rental fees on the contract. Pay close attention also to the due dates and penalties for overdue payments.

Some mobile home regulations also compel park operators to notify residents in advance if the park is closing. In places where such restrictions exist, the lease must explain these tenant rights.

It is also an excellent strategy to produce passive income if you buy a mobile home and rent it out to tenants. This way is to get worth from your investment. A brand-new mobile home's price is the same as a standard house if it comes from a direct factory. A second-hand mobile home can cost only $10,000, and it is an excellent deal for your money.

Because of the low cost of acquiring a mobile home, some people find it easier to invest in property. Someone can decide to invest in trailer homes for less than $5,000 with some research.

When you can leave, you can sell your mobile home as a property. It is workable that you may wind up with some equity in the travel trailer and will be able to sell it for a profit.

Rent-to-own Mobile Homes

Rent-to-own mobile homes are also possible to make your leasing worth it. Some landlords allow this type of acquisition. Lessors might put part of the lessee's rental fee into the future sale of the property.

The contract might base on the agreement of the two parties. After an allotted year, the tenant can have the option to buy the asset either on the agreed price or the present fair market value of the house. The rent-to-own properties have a higher monthly payment compared to others.

If you want to have a rent-to-own agreement, you need to understand all the legal language that comes with it. If you're going to be a homeowner with a lawn, a mobile home can be a good choice.

Are Mobile Homes A Waste of Money?

Mobile houses are not a waste of money because they are portable and valuable. Also, they are more affordable compared to building a house. Even if you choose to lease in a mobile home park, the monthly rental fee is lesser.

Mobile homes are easier to use if you want to move from one place to the other. It is convenient because you will not spend days cleaning up and packing your things. You need to know how to drive your house, and you are good to go.

Purchasing a mobile home is a lot like buying a bigger version of your car but with a full home amenity inside. You can explore different places without the trouble of renting an apartment for every state. Mobile homes make it convenient for you.

You can save money because paying for lot rents is cheaper than paying for a condominium or apartment. Lot rent usually ranges from $200 up to $700, depending on the state. Home rent costs $300- $800.

Based on the United States Census Bureau, buying a new mobile home from a factory has an average cost of $81,700. While the average construction cost is $298,000, most homeowners spend between $150,000 and $445,000 on their homes. Acquiring a mobile home is far less expensive than a house building.

You are not throwing your money away if your main focus for buying or renting a mobile home has an accessible place to live.

Why Are Mobile Homes a Bad Investment?

Mobile homes depreciate fast, making them a poor investment. These types of homes are challenging to sell. Also, the life expectancy of a mobile home is short compared to the traditional houses.

If your goal for today is to be minimalist and buy a second-hand mobile home, you might be throwing some money instead of saving. Let's say the price is around $100,000, but the maintenance and the lot rent will get you over time. The monthly fees will cost you more.

Reasons Why Mobile Homes Are Not Ideal

Mobile Home Depreciates Fast.

Mobile homes lose value like other assets and equipment drop their price the moment you use them off. Purchasing a mobile home is not the same as buying real estate. The ground on which the mobile home resides is real estate. At the same time, the house itself is your personal property.

Real estate appreciates while personal property has a depreciation expense. If you want to market your mobile homes, chances the value will be lower than the original market value of the property. You cannot get a decent profit for selling the house.

Mobile Home Does Not Give You "Savings."

Mobile houses are not a waste of money, but that does not mean they can give you savings.
Acquiring a trailer home can cost more in the long run with rental fees and lot fees.

Remember, mobile homes need a place too. Thus, it is either you will buy the land, or you will have to lease it. The fee for the land is the lot rent. Lot rent will depend on the location of the place and the amenities it has to offer. Some rents are higher because of the security and amenities it gives to the locality.

Mobile Homes Have a Short Life Expectancy.

The Department of Housing and Urban Development asserts that trailer homes have an average lifespan of approximately 30 to 55 years. The years expected will also depend on how well homeowners do their maintenance.

The foundation of the mobile homes is not solid, unlike those of the traditional houses. The usual materials found in these houses are woods and metals, not concrete. The resources are not as durable because the sole purpose is for a place with mobility, not a stick-built one.

Mobile Homes Are Prone to Natural Disasters

Mobile houses are vulnerable to natural calamities such as hurricanes, typhoons, and floods. With the light materials of the house, it is difficult to withstand heavy rains and storms. You will most likely find an excellent location to park your home or pay more money to make it look like an actual cement type.

The house does not have a permanent foundation, unlike traditional houses, after all. So, if you want to invest in good real estate for the long run, mobile homes might not be the best bargain for you. You might as well save your money for some real estate properties.

This kind of personal property is not something that you would like your next generation to inherit.

Some Mobile Homes Are Hard to Sell

Some homes are challenging to resell if they attach the property to the park home and utilities. The house is not easy to transfer, and if you want to move it, you need to pay thousands of dollars. The cost will charge you more even before you sell it.

Before purchasing, you need to assess your financial goals. Please note whether you can make good money from mobile homes or another bad investment not aligned to your future endeavors.