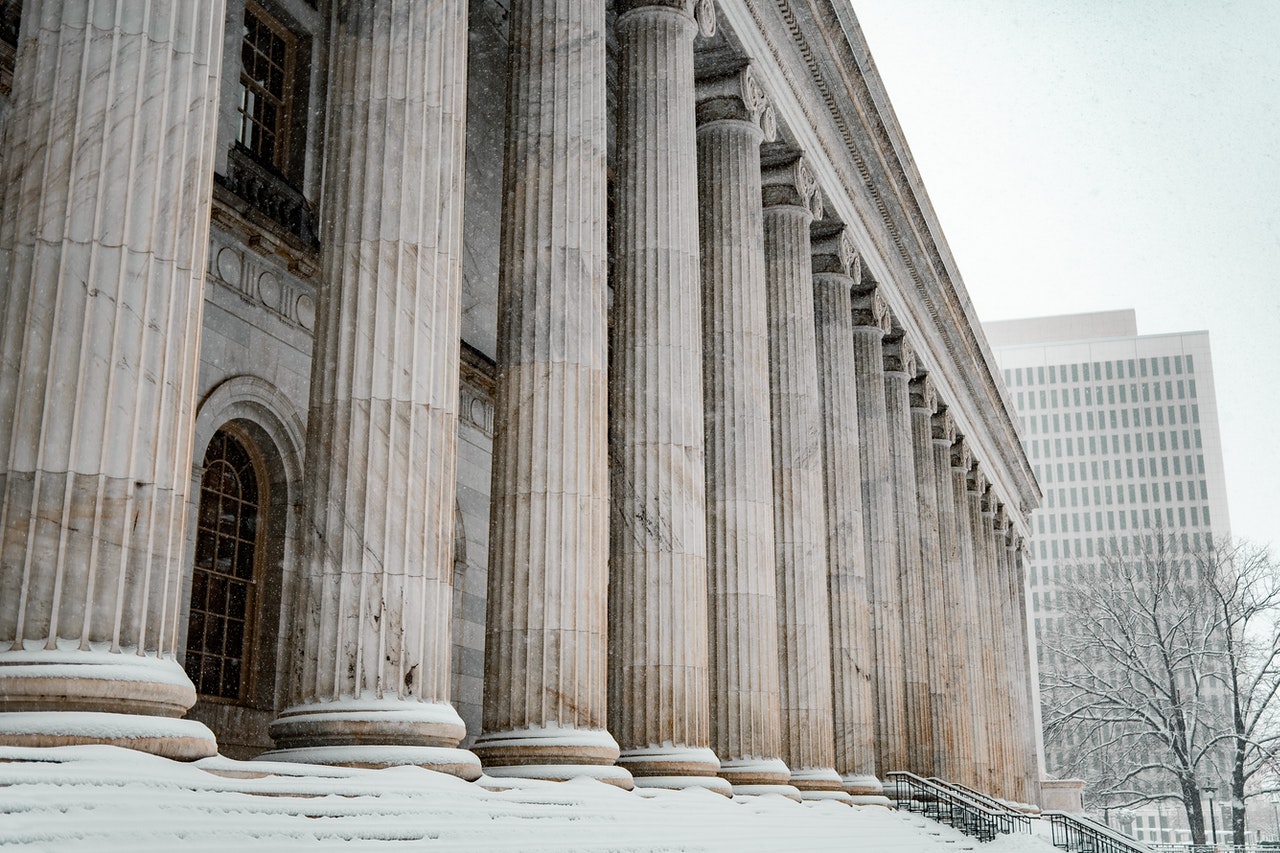 If there are two cities poles apart, one would think about Denver and Seattle. Denver has fantastic weather all year round, while Seattle has occasional rains. Seattle is gloomy during the winters, while Denver celebrates sunshine year long.
Both cities may have excellent outdoors to offer. But Denver would attract you more. The city of Denver is ideal for hiking, fishing, and skiing. On the other side, Seattle has Starbucks, Farmer's Market, and ferries close by.
You would love to spend downtime in Denver skiing in the mountains. But, at the same time, you are having the best time strolling in Seattle's green parks or getting on a ferry ride.
Both are great cities to live in, offering life experiences differently. You may fall in love with Seattle for its parks and oceans, but you will be attracted to Denver's great outdoors.
In choosing the best city to live in, one between Denver and Seattle should stand out. Thus, we are here to help you see which city is better, between Denver and Seattle. We will consider the environment, affordability, employment, and activities in comparing Denver and Seattle.
We will look closely at each city's unique offerings to help you pick the best city. Thus, read on as we give you a detailed comparison between Denver and Seattle.
Is it better to live in Denver or Seattle?
To weigh in which city is the better place to live in, we laid out their corresponding pros and cons. In this way, we can finally decide which between Seattle and Denver is a better city to live in.
Living in Seattle
Seattle may be known for Starbucks and coffee culture, but there are more things to learn about the city. It also has an impressive music scene, a thriving tech industry, and a whole lot more. To learn more about the city and see how it compares against Denver, here are the pros and cons:
Pros
Tech industry

If you are searching for employment in the tech industry, Seattle has a lot to offer. The city is the birthplace of Amazon and Microsoft, proving that it has a job market in this sector. You will also occasionally observe other tech giants with headquarters in Seattle. It makes the city popular in the tech scene.

Emerald city

Seattle is famously known as the 'Emerald City' due to the greenery surrounding the area. There are evergreen trees in Seattle that still attract visitors during winters. More than that, the Seattle convention center yearly hosts the Emerald City Comic-Con. It makes the city more accomodating to comic fans and nerds who love cosplay.

Seattle Great Wheel

Of course, the Seattle ferries are also something to love about the city. When you take a stroll down to Pier 57, you can hop on the Seattle Great Wheel. There you can marvel at the city's sublime waterfront views. The great wheel is considered the tallest Ferris wheel on the west coast. It also made it to the top 10 tallest Ferris wheel in the country. Indeed, the Seattle Great Wheel is one of the city's notable attractions.

Space Needle

Who would forget the Seattle Space Needle when visiting the city? Of course, the Space Needle is another iconic landmark of the city. Standing tall at the center of Seattle and attracts plenty of visitors year after year.

Starbucks and coffee culture

A famous coffee shop all over the world, Starbucks, has first made its appearance in Seattle. The first branch can be found in the Pike Place Market of the city, where you can still get the taste of its brewed coffee. Then, like a domino effect, plenty of cafes and coffee shop came popping out. It makes the city famous for its coffee culture.

Parks and beaches

Denver may be more about the great outdoors, but Seattle has something to boast about, as well. When you explore Emerald City better, you will see parks and beaches offering you to take a break and chill. The city has an ideal spot for kayaking from Gas Works Park to Lake Union Park. Then, you can also head to Alkio Beach to enjoy Seattle during the summers. Like Denver, you will never run out of exciting activities in Seattle.

Seafood

Aside from coffee culture, Seattle has a seafood culture. Since waters surround the city, expect that you have a long list of seafood to try. For example, you can choose the clam chowder at Ivar's restaurant. Moreover, there are other seafood dishes you can taste at Pike Place Market.
Cons
Weather

Of course, one of the top considerations when moving to the city is the weather. There are months in Seattle where it is always cloudy and overcast. It starts in September until May. Just by looking outside, you will see a drizzle onto your house window. It feels gloomy in the city with a lack of sunshine. Some people would love living in these weather conditions, but for some, it is a deal-breaker.

Housing prices and more

Well, Seattle is not a very affordable city to live in. Food and other essential commodities in Seattle are higher than the national average. When you include real estate into the equation, it will seal the deal. Housing costs are expensive in the city. The median home price is around $800,000, which is four times the national average. You can also expect that rent is pricey, as well.
Living in Denver
Then, there is Denver. A fast-paced city with a relaxed vibe is what the city offers. Denver will attract you in so many ways; living in it is your next big step. To convince you further, here are the pros and cons.
Pros
Proximity to the mountains
Some say that Denver is for the hip and young. However, if you are on a more athletic side, Denver is the ideal city for you. Since Colorado is home to approximately 60 mountains, Denver is blessed, as well. You can easily reach Mount Elbert, Mount Evans, Longs Peak within a short driving distance.
Booming job market
Denver is another booming economy in the country. Based on the data provided by Forbes, the city is considered the fourth-best city in the country. It is ideal for business and careers because of its thriving economy. There are companies like Google, IBM, and Lockheed Martin creating jobs and employment. More than that, if you want to pursue a career in tech, Denver has a lot to offer, as well. It has over 4,000 tech companies in the city, making the tech industry active.
Sports and games
Aside from the great outdoors, Denver has football, basketball, hockey, and baseball, too. So you have a lot of choices when it comes to sports in Denver. It has teams in all four major league sports in the United States.
Incredible weather
Denver has a lot of sunshine all year round. However, the weather and climate are the cities are the things to enjoy about. The town displays 300 days of summers every year, with little humidity. Meaning it is pleasant weather while giving out enough moisture.
Less expensive cost of living
Unlike other cities with a thriving economy, Denver housing is not as skyrocketing. Real estate may be growing, but it is not as expensive as other cities across the country. Moreover, property taxes are low while income tax is at an average.
Food and drink
If Seattle has a coffee culture, Denver has a beer culture. For those craft brew fanatics, Denver is a city of choice. It is home to the second-largest microbreweries in the country, as well. The city is often considered the Napa Valley of Beer. You would have a drink or two in the town while hanging out the city's high peak. You can visit the First Draft or the Epic Brewing Company to get the best of Denver's beer culture.
Cons
Altitude

One of the most comments about the city of Denver is its altitude. As the town resides 5 280 feet above sea level, you would expect a significant change in altitude. If you are coming from low-land cities in the United States, you need to adjust to Denver's high altitude. It can help if you know how to acclimate to Denver once you chose to move.

Traffic

Another downside of the city is traffic. It may be completely normal in other major cities, but you have to prepare yourself in Denver. Since the city is booming, there is a significant influx of residents creating traffic. It also builds crowd and congestion in roads making the city undesirable.

Poor public transit

Since the city is now developing, the public transit is otherwise. As a result, you might get disappointed using public transportation. The system is not far-reaching, unlike big cities in the country. It may have a light-rail and bus system, but the scope is not as extensive. It is one of the main downsides of the city of Denver.
Is it more expensive to live in Denver or Seattle?
When it comes to the cost of living, Seattle is more expensive. It is one of the most expensive cities in the country. Meaning it is cheaper to live in Denver than Seattle. You need around $6,300 to live comfortably in Seattle but $5 1000 in Denver.
To break down the expenses, here are the things you need to know:
Consumer prices – 19% higher than Denver
Consumer prices with rent – 25% higher than Denver
Rent prices – 32% higher than Denver
Food and restaurant – 14% higher than Denver
Groceries – 22% higher than Denver
In summy, all the major commodities are way higher in Seattle than in Denver. Most of the expenses in Seattle are above the national average.
So, why is it so expensive in Seattle?
Well, based on facts and figures, Seattle is notoriously known as being expensive. It includes food, housing, and consumer purchases. You can also add to the breakdown that taxes in Seattle are highest across the United States.
Another factor that makes the city costly is the price of real estate. If you want to live in Seattle, you will find it hard to find affordable housing prices. You would need to allot more than 60% of your income to cover mortgage costs in Seattle.
Conclusion:
Seattle and Denver are good cities to live in. They both offer nature, activities, entertainment, and a lucrative job market. You can choose either one of your primary considerations is environment and jobs. They are tied in these factors, but of course, there is much to weigh in when deciding to move.
Denver will beat Seattle when it comes to affordability. If the cost of living is a significant concern for you, Denver will surely win. It is way cheaper to live in Denver than Seattle while still providing you competitive jobs.
Of course, you would not want to resist the best of Seattle, on the other side. The city is attractive and irresistible on its own. Depending on priorities and financial situation, you can choose either of the two.