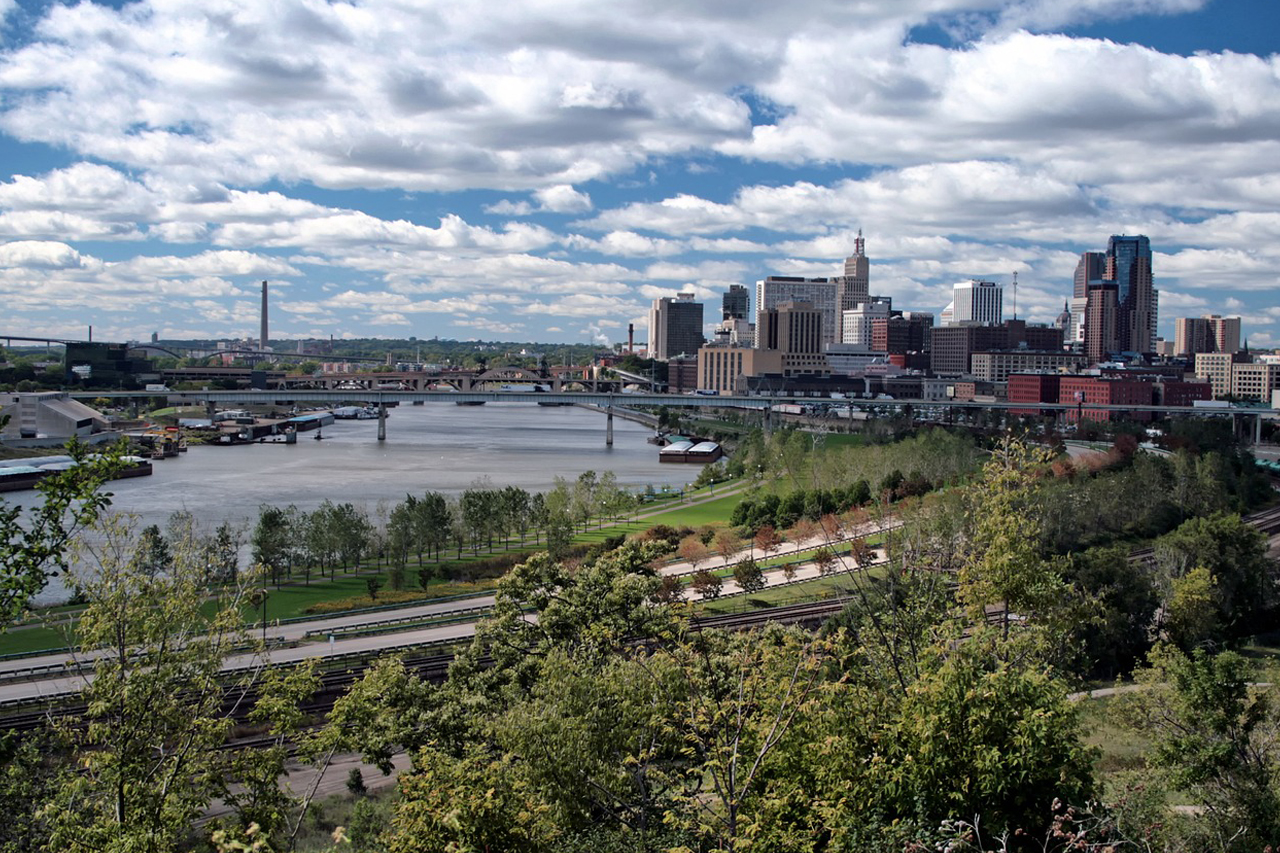 If you are looking for a cheaper city in upstate New York, Rochester is at the top of the list. The town is between Lake Ontario and Finger Lakes and within driving distance of NYC.
Rochester City is the perfect place to raise a family, given its strong sense of community, high regard for the culture and the arts, and unique culinary scene.
Big city life at a reasonable cost awaits you here in Rochester. You can enjoy all four seasons with moderate summers and icy cold winters. It is also a highly developed metro with plenty of modern residential houses and commercial spaces.
However, you must know the city entirely before deciding to move here. Along with its advantages and benefits, there are also some drawbacks you have to consider. So, I compiled this list of pros and cons to give you a broader perspective of living in Rochester City.
Is Rochester an excellent place to live in? Small Town Feels in a Big City
The Good Side
A strong sense of community
One of the most extraordinary things about Rochester is its small-town vibe but in a large city. The place has a community of friendly people with close family ties. It is easy to converse with a stranger and find a familiar acquaintance.
Even though it is near New York City, the community differs from the Big Apple. Living here will give you a sense of familiarity and comfort since people are accommodating and amiable. It is easy to build friendships, network, and create lasting relationships.
Educational opportunities
Another thing the city can boast about is its excellent education system. It ranks 33rd as the most educated city in America. You can find many schools and institutions that provide high-quality education here.
Rochester's elementary, middle, and high schools are great for families with school-aged children. The Rochester City School District caters to the best schools in the state, such as Brighton High School, Cobbles Elementary School, and Barker Road Middle School.
The colleges and universities have diverse degrees and programs that can suit your interest. You can check programs from The Rochester Institute of Technology or The University of Rochester. Aside from that, the city offers in-state tuition status for every qualified student.
New York City is a short distance away if you are not interested in the cities available at the universities. Here you can enjoy cheaper fees while getting the degree you like. You can get the degree you want within your budget range.
Amazing Culinary Scene
Something you should pay attention to here in Rochester is its excellent culinary scene. You will never go hungry in this city because of the wide selection of eateries and restaurants offering delectable dishes.
The 'garbage plate,' a popular dish in the city, offers a unique Rochester food experience. It was featured in Man vs. Food television show and has become a must-try. There are also plenty of five-star restaurants, including Dinosaur BBQ, Tornados Steakhouse, and Avvino.
You should also check out Fiorella, an Italian restaurant offering wood-fired pizza and homemade pasta. On the other hand, Good Luck – Rochester is an American-style restaurant offering the best-tasting desserts in Rochester.
With this broad selection, there is something new to try in Rochester. You will be amazed not only by the flavors and quality of its food but by its excellent service, too.
Exciting Nightlife Scene
Those who love going out at night for entertainment and a party will love the city's incredible nightlife scene. Rochester is full of night bars and nightclubs, especially on Rochester's East Side, offering entertainment and fun. Similar to NYC, it is a great place to experience the nightlife.
If you move to this city, you will always have exciting things to do day in and day out. When you head to the South Wedge area of the city, you will see popular bars like Mallet, Tap, Solera Wine Bar, and Lux Lounger. Specialty bars are also abundant.
Festivals and Celebrations
The people of Rochester have a tremendous sense of community, and their love for festivities and celebrations reflects it. There are so many events to anticipate all year round here. You will find several festivals that happen every year.
For Jazz lovers, you can attend the Xeros Rochester Jazz Festival. It is one of the most infamous festivals attended by many from various parts of the world. It is the reason why the city was regarded as the 'Festival City.'
Then, there are the Park Avenue Festival, Corn Hills Arts Festival, and the Lilac Festival. All draw huge gatherings and whole-house entertainment.
Golf Courses
If you spend playing golf over the weekend, you have come to the proper city – Rochester. The metro made it to the Top 10 Golf Cities in the United States. There are more than 60 public golf courses and several private country clubs.
The green fee is also reasonable, with an amount of $30. You can afford to play golf limitlessly at a very friendly rate. On the other hand, the country clubs here are some of the most prestigious. They have top-notch amenities with the best views while golfing.
The city provides a convenient amenity for families to bond and appreciate green spaces and nature.
The Bad Side
The Winter Weather
You may be experiencing all four seasons in this city, but winters can be a bit challenging. For those who are coming from warm states like California, you will find that winters here as freezing and icy cold.
At the start of the calendar year, you can instantly feel the sudden drop in temperature. It can go as low as 17 degrees Fahrenheit. Sometimes the cold season can be fierce, averaging 77 inches of snow yearly.
Crime above the US median rate
Your biggest concern when you start living here is the alarming crime rate. The crime rate in this city surpasses the national average. It has a 45.5 rate, while the standard is only 22.7. The property crime rate is also high at about 57, while the national average is 35.4.
What is the cost of living in Rochester? Upstate Living at a Reasonable Cost
The Good Side
Reasonable living expenses
One of the primary reasons why most people prefer to live in Rochester is its affordability. Compared to upstate New York City, living here is so much cheaper. The cost of living is way lower than the US median rate. The city offers the lowest rate in New York State, too.
Best place to buy a home
Forbes listed Rochester as one of the best metros to buy a home. Here groceries, transportation, health care, and other expenses are lower than the national average. It is an excellent area to live in if you want to save money and maximize your earnings.
If you want to be a homeowner, you can buy a house with a median listing price of $150,000. The rate is meager compared to buying a house in New York City. Forbes listed it as the 6th most affordable city to buy a home.
On the other hand, the city offers apartments and housing options at a reasonable price if you rent. People typically compete with residential space, and agents receive several offers, but the price is lower than 1% of the marketed cost.
You can find a one-bedroom apartment below a thousand dollars and live comfortably without hurting your bank. Those in the upstate have high-paying jobs that can fully afford rental housing.
Reasonable Transportation Cost
The city has its public bus system administered by the Rochester Public Transit. With this transit system, it is easy to move and get around. The bus has several stop points throughout various districts and is marked in green and blue signs. The fare is approximately $1.50 per ride.
Affordable Care Act
Getting the best health service in this city is easy. Several private healthcare insurance providers are offering reasonable health service prices.
The city also provides the Affordable Care Act or ACA if you want to reduce your expenses. It is government-subsidized insurance that can significantly cut down your healthcare cost.
If you have a job or are even self-employed, you can lessen the burden of paying too much for medical care. An average employed person in Rochester typically pays $199 in health costs.
The Bad Side
Taxes, taxes, and more taxes!
Living in an upstate city like Rochester means paying more taxes. Consider many tax obligations, such as sales tax, real estate, and income tax. These taxes are also some of the most expensive in the United States.
For instance, property tax usually is at 3.18%. It is almost triple the national average. Sales tax is also at a staggering rate of 8%. Other significant cities are locked in this tax at 7.3% only. Income tax is also double the median rate of 8.82%
Why work in Rochester? Flourishing Startups and Fortune 1000 Companies
The Good Side
The promising local job market
You will find it easy to have a job here. According to Forbes, it is the top city to find a job in the country, too. A 35% net employment outlook gives you many employment opportunities. More than that, the job comes with solid base salaries and excellent benefits.
Great employers
Rochester houses big companies like Eastman Kodak Co. It is the company that has manufactured both photography and imaging equipment for ten decades. Kodak generates thousands of jobs for the city, too.
Then, there are other sectors like education and health sectors. On the education side, you can get employment from the University of Rochester and other state colleges. For medical professionals, jobs from Rochester Regional Health are also available. These are vital industries in the city that create employment for the people.
Fortune 1000 Companies
There are plenty of Fortune 1000 and international companies with headquarters in Rochester.
It includes Carestream Health, Xerox, and Gannett.
These companies have had a considerable presence in the city for many years. The tech industry, such as Tech Valley, has an office here.
Thriving tech startups
Startups are also flourishing in this city. High Tech Rochester, an organization that assists local startups through mentorship, creates a healthy micro-business environment.
The Bad Side
Persistent Unemployment Issue
Even though there are several sources of employment in Rochester, a high unemployment rate is still prevailing. The city currently records a 5% of unemployment rate. The number is higher than the US median rate of 4.6%.
Workers also face a gender wage gap and average-paying jobs. Only a few positions offer high-paying salary packages, which is also one of the biggest concerns of the labor sector.
Some people will find living in the upstate city expensive. But this is not the case in Rochester. Here you can enjoy the exciting upstate city life at a reasonable rate. The key is finding cheaper housing prices, smart spending, and suitable employment.
Have some thoughts about Rochester, NY? Comment them below.