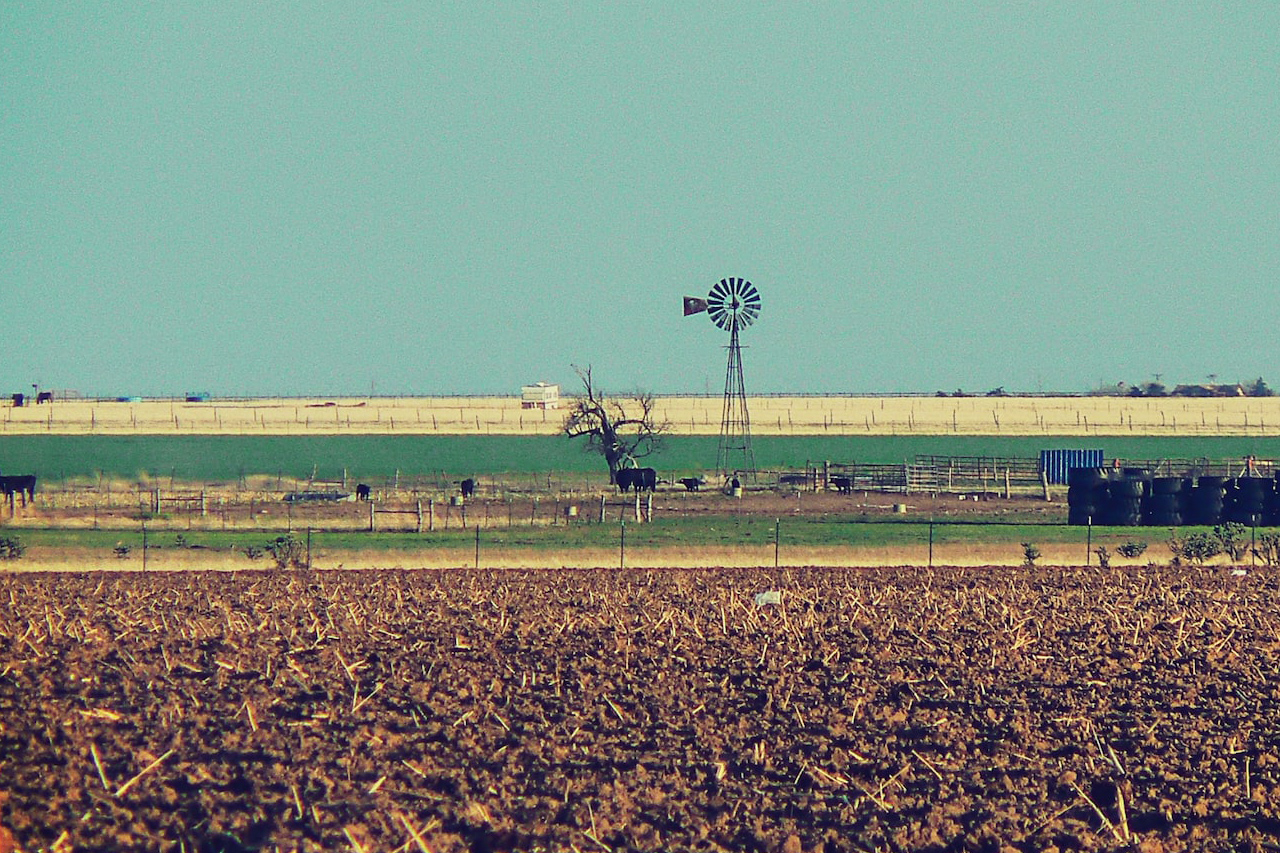 Sitting in the Texas Panhandle is the beautiful city of Amarillo, famous for its cowboy culture.
You can discover why the "Yellow Rose of Texas" merits being your new home in Texas by visiting it while traveling along Route 66 and Interstate 40.
Due to the nuclear weapons assembly, disassembly facility, and helium fields, Amarillo was monikered as the "Helium Capital of the World" and the "Bomb City." But fear not—this is not as dangerous as it may seem.
Moreover, the renowned Texan Steak is the best of what Amarillo offers and its expanding economic drivers.
The presence of the Cadillac ranch and the best rodeos are also a factor that influences travelers' decisions about this city as the best rest stop along Route 66.
But Amarillo still is more than just these excellent features. This article will discuss the unique town and the possible lapses you need to understand before moving here soon.
Is Amarillo, Texas, A Good Place to Live In? The Laid-Back Vibes of The Town
The Good Side
The Classic American Hometown
Amarillo has a traditional American feel to it. Every fourth of July, the close-knit neighborhood comes together to celebrate, enjoy barbeques, and attend events celebrating American culture.
In addition, the community holds festivals that make you feel at home. The Center City Block Party, for example, is held every August. The event takes place in Amarillo's downtown area, filled with live music, food vendors, and other fun activities.
The Amarillo Farm and Ranch Show are right next door, highlighting the proud culture of this Texan town. The display at the Civic Center allows more people to see Amarillo's main economic driver, cattle ranching and agricultural products.
In addition to this beautiful hometown, if you are a newcomer, you may get a good casserole from your neighbor. Amarillo is your best Texan city because of its American hospitality and sense of fun.
There Is No Dull Weekend Here
.
With so many things to explore in Amarillo, it is easy to become overwhelmed when planning your weekends.
Whether you love nature, are a ballgame fan, or are a history buff, you can get it here in town. Palo Duro Canyon State Park offers camping, mountain biking, and hiking opportunities for you and your family to begin your leisure trip.
The Wonderland Amusement Park is the next best thing if you enjoy the adventure. In addition, the Cadillac Ranch is one of the most unusual sights in the area. There is also the Amarillo Zoo to enjoy the wildlife, while the Amarillo Botanical Garden lets you appreciate a beautiful landscape with various plants.
Of course, you will not experience the true Amarillo if there is no cowboy attraction and events in town.
The World Championship Ranch Rodeo is in the Amarillo Civic Center. Meanwhile, The World Championship Chuckwagon Roundup and Amarillo Livestock Auction also lure cowboy culture enthusiasts from all over America.
After getting tired and hungry on the way to and from, the Big Texan Steak Ranch & Brewery is open for business.
Amarillo's Fair Climate
The first thing you can believe is how hot the Texan climate is. But, that is not somewhat the case with living in Amarillo. It enjoys a semi-arid climate.
Surprisingly, the city has four seasons, all of which are fair. Summer is hot but not scorching, and winter is cold but not extremely freezing.
Based on Sperling's Best Places data, the town got 259 sunny days. The summer season can record as high as 91 degrees Fahrenheit, particularly in July. Also, it has an annual record of 21 inches of rain.
Winter low is often 22 degrees Fahrenheit. When you think about winter, the city also receives 15 inches of snowfall every year. The town experiences a lot of wind, but extreme natural phenomena like tornadoes are uncommon here if you compare it to nearby Oklahoma and other Panhandle metroplexes.
The Good Educational Institutions
In Amarillo, education is competent, especially in public schools. The institutions here got good ratings at the state and national levels. Amarillo Independent Schools District holds 55 schools across the metro area in the local public school district.
Among the top selection of the best elementary schools here are Belmar Elementary School, Woodlands Elementary School, and Sleepy Hollow Elementary School.
Next are the secondary schools with a good reputation in the Texan Panhandle. You can choose from the top schools, including Palo Duro High School, Tascosa High School, and Caprock High School.
Pursuing a degree here in Amarillo is also not a problem. Higher education includes Amarillo College, West Texas A&M University, and Texas Tech University Health Sciences Center.
Less Commute Time
If you are a commuter, you will choose a location that will promptly get you to your destination. Fortunately, Amarillo is one of the cities with a short commute time.
The national average one-way commute time is 26.4 minutes, but in Amarillo, it is only 17.7 minutes. This convenient travel is made possible by Amarillo City Transit's efficient bus system, which primarily serves the city's central areas.
In addition, the metro's position makes it convenient for travelers who take the north-south Interstate 27 and east-west Interstate 40 routes. The town loop road is one of the reasons why the city does not experience extreme heavy traffic.
The city, though, is highly car-dependent, where 82.1% of the working people drive to work, and 0.7% use mass transit. Nevertheless, the town gets a reasonable commute situation that you will enjoy the most.
The Bad Side
The Whopping Crime Rate
Unfortunately, Amarillo has a bad reputation in terms of crime rate. Its property and violent crime score are two times the federal standard. This high number means you need to be extra careful living here.
According to the Neighborhood Scout website, the total number of crimes in the area is 9,055. In Amarillo, you got one over 120 chances of becoming a target of a violent offense, while one in 27 prospects of being a target of burglary.
However, communities still offer a safer zone if you want to seek accommodation here. These places include Bushland, Quail Creek, South Georgia Place, and Rockwell Place.
Nevertheless, the metroplex is safer than 5% of U.S. Cities, so you can still enjoy the benefits of living here. Just stay vigilant all the time.
What Is the Cost of Living in Amarillo, Texas? The Affordable City in The Texas Panhandle
The Good Side
The Overall Living Cost Is Likeable
Amarillo has an affordable cost of living. Its score is only 80.1, well below the national average.
The local housing market is also half the price of the national average. Because of the presence of farmer's markets and the large cattle ranching industry, you will pay less for groceries here.
The Amarillo Community Market and Golden Spread Farmers Market offer more affordable options with high-quality, fresh produce. Meanwhile, Edes is the best full-service meat market in town and a local favorite.
The transportation fee is also reasonable for your budget. On average, the one-way bus fare for a single adult is only $1, and an unlimited day trip will only cost you $2.
Furthermore, the gasoline price in Amarillo is $3.638 per gallon, so it is still affordable even if you drive yourself.
Accommodations Are Always Price-Friendly
Amarillo makes it possible to obtain substantial housing or rent a flat.
The Wolfin Historic District is the most affordable neighborhood in town, with an average monthly rental fee of $810. This community is adjacent to Soncy, where you can rent a flat for only $834 per month. If you want to live near the downtown area, expect to pay around $849 monthly rent.
Also, the Old Jacinto has a rental fee of around $877, and the Historic Route 66 District has cheap finds for $893. Around 35.2%of the Amarillo population are renters.
If you want to be a homeowner here, a good home on Polk Street costs only $100,000. Meanwhile, affordable homes for sale on Jefferson Street start around $109,900.
If you want to live on Mimosa Lane, there are a few options for you that will cost you around $119,000. These prices are significantly less high than those found in Albuquerque or Oklahoma City.
Quality Yet Affordable Health Care Services
We can't deny that Amarillo is the medical center of the Texas Panhandle. If you live here, you can expect better and more extensive medical care, plus you can get many perks.
PayScale says the average doctor's fee in this area is around $101.74, while a dentist appointment costs only $87.
Another better deal is that the city has two hospital systems: the BSA Health System and the Northwest Texas Healthcare System, which are well known for their heart and pediatric care. Meanwhile, the Harrington Cancer and Health Foundation is one of the best facilities in town, with a national reputation.
Another benefit and the most significant that Amarillo can provide to its patients and guardians is housing. The Ronald McDonald House of Amarillo (RMHA) offers transitional shelter to families with kids administered at medical centers.
The Bad Side
High Tax Burden
In contrast to its low cost of living, Amarillo has a high tax burden. Even if the city does not collect income taxes, you are still required to pay sales taxes, property taxes, and other taxes.
This metropolis's incorporated sales tax rate is 8.25%, with the city contributing 2% and the state for 6.25%.
Property tax rates vary according to tax information from the Amarillo Chamber of Commerce. If you buy property in the metroplex, the standard rate is $0.443340 per $100 property valuation. As a result, if you own a $250,000 home, you must pay $1,108.35 in federal taxes.
Furthermore, you may incur additional costs if you plan to stay at a nearby hotel in the city. The metroplex will charge you a 7% hotel occupancy tax, while the Amarillo-Potter Events Venue District fines a 2% hotel occupancy tax.
As a result, you should at least prepare to pay more taxes here, which will offset the low living costs.
Why Work in Amarillo, Texas? The City's Diverse Workforce
The Good Side
It's More Than Just a Cattle Ranch Here
We are not talking about Amarillo unless we include cattle ranches and cowboys. The city is primarily an agricultural town and has had a good reputation in the meat packing and beef supply since the 1800s.
Manufacturing and the energy sector are the primary industries that propel the city forward, including being a good supplier of Helium in America.
Tourism flourishes here as well, as the town is at the crossroads of Interstates 40 and 27. Surprisingly, because of its expanding sectors, you still have other options for employment here.
Furthermore, the metropolis is a stronghold in the aerospace and aviation industries. It has the Bell company, which specializes in vertical flights, and TACAir, which is into plane maintenance.
The Low Unemployment Rate Is Likeable
Living in Amarillo allows you to further your career and eventually land a good job. The job market grew around 1.9% in the last year, with a projected growth of 31.5% over the next decade.
According to quarterly data from the Bureau of Labor Statistics, this increased job employment lowers the city's unemployment rate to 2.5%. As a result, finding work here is not particularly difficult.
Aside from the aviation behemoths Bell and TACAIR, the major employers in the area include the city of Amarillo and Baptist St. Anthony Health Care System. There are also labor opportunities at Owens Corning, Pantex, and Tyson Foods.
The Amarillo Independent School District can help you if you want to work in education. The top employers in the healthcare industry are the Amarillo VA Health Care System and Family Medicine Clinic.
The Bad Side
Workplace Competitiveness
You may find it difficult, but working in a competitive workplace in Amarillo can be stressful if you are not used to it.
The benefits include not paying any state income tax and earning an annual average salary of $57,407. Although the standard hourly rate in Texas is $7.25, Amarillo can offer an entry-level of $16 to $18 per hour.
This low rate makes it even more appealing to people looking for an excellent job in the city. Thus, making the job market a great field for battling employee talents and skills.
That sums up all the great and worst things you need to know about living in Amarillo, Texas. We hope you appreciate our article as much as we love penning it for everyone.
This great metropolis in the Texas Panhandle demonstrates that there is more to live and work here than in the traditional agricultural hub.
We would be delighted if you moved here soon.
Thanks, and stay safe!