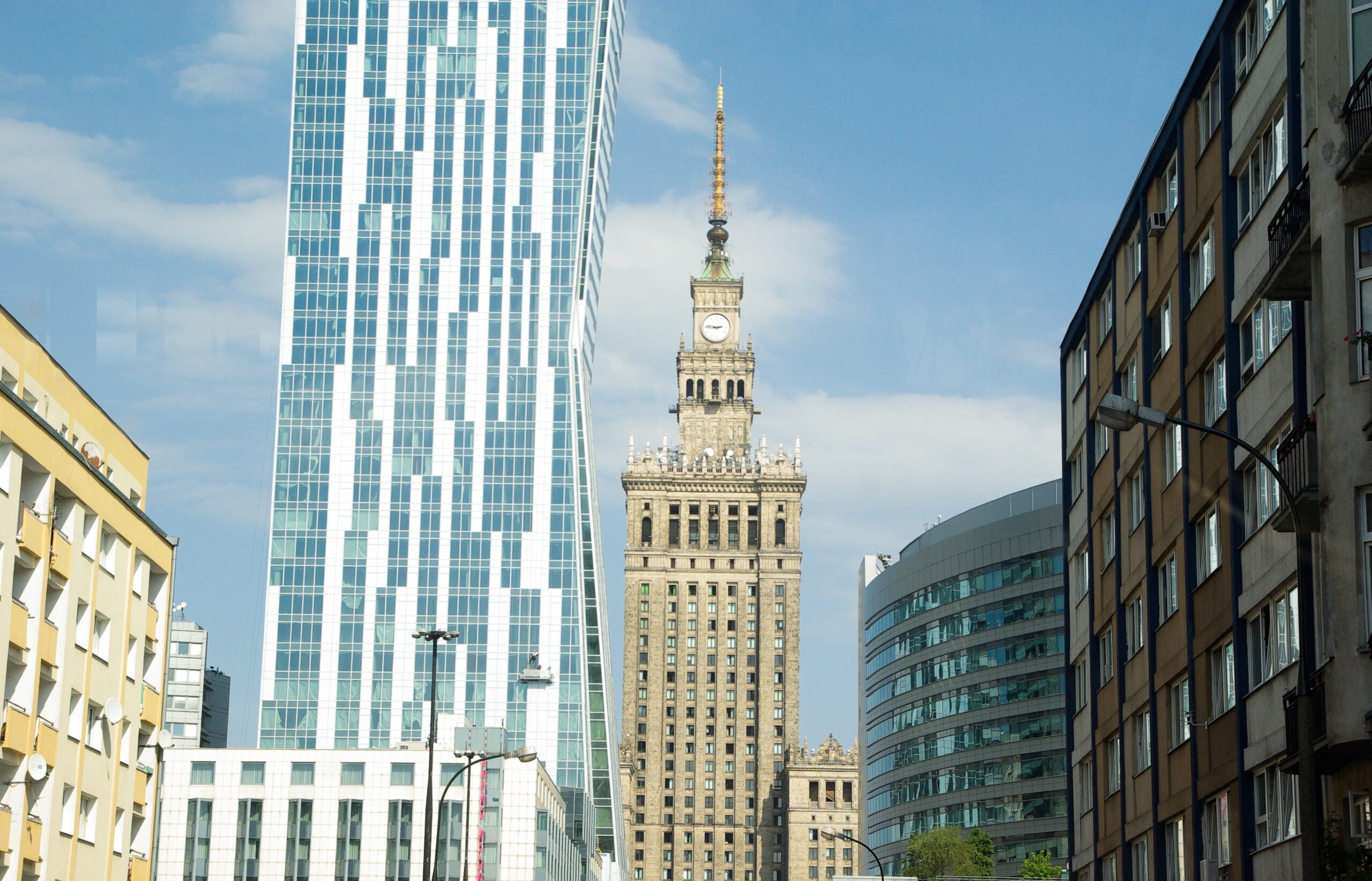 Warsaw has many unique tourist attractions. The city has a street named after Winnie the Pooh. Chopin also had his heart buried somewhere in Warsaw. You can also visit the narrowest house. All these and more are Warsaw's unique tourist attractions.
Are you thinking of visiting Warsaw?
Warsaw is a city you will never regret visiting.
It ticks all the checklists of the usual holiday destination. It has old streets, delicious food, and beautiful architecture.
But aside from the usual attractions, what else is there to see?
Warsaw is more than the Market Square and the Uprising Museum. I am not saying you should skip these places. It is just that they are so common.
If you want to go a different route, visit Warsaw's unique attractions.
I am listing these attractions here.
Winnie the Pooh Street – Huney!

Pooh fans, be alert!

Warsaw has a street named after Winnie the Pooh. Did you know that?

In this street, you will find a memorial plaque in one corner. The plaque shows Pooh and Piglet out and about, ready for an adventure.

In the local language, they call the street Kubusia Puchatka. In English, it translates to Winnie the Pooh.

Now, that's an interesting start.

The Heart of Chopin – Home is Where the Heart Is

Before his death, Chopin requested to have his heart returned to Warsaw.

And it is in this part of the city that his heart lies.

Rumor has it that it was his sister who brought his heart back to Warsaw from France.

If you want to know, it is in one of the pillars of the Holy Cross Church.

The Narrowest House – The World's Narrowest

The world's skinniest house is in Warsaw.

The interior is just more than 30 feet tall. In its widest, the house is about four feet wide. It is also just 28 inches wide in its narrowest.

As of this writing, this holds the world record of being the narrowest.

Despite being narrow, it has a bedroom, a bathroom, and a kitchen. There is also a staircase. Retract the staircase, and you have yourself a small living room.

The Warsaw Fotoplastikon – A Giant ViewMaster

Now, the Fotoplastikon is cool.

It is a 3D theater.

Are you familiar with the ViewMaster? This is just like it, only larger.

Visitors can look through an eyeglass to view mini slides of scenes of historical significance in Warsaw.

The Pawiak Tree – Witness to a Depressing Past

Standing next to what's left of the Pawiak Prison gate is a bronze tree.

In decades past, a white elm used to stand here. The elm bore witness to all the suffering and heroism of the Polish prisoners jailed at the Pawiak Prison.

The Nazis destroyed the prison during WWII. After such an incident, it was the tree that remained standing.

The tree died in 1984. In replacement, a bronze copy of the tree was then made.

The original tree is inside the prison.

Forty – Abandoned and Artsy

It is an abandoned building covered with images and installed art.

The images that you see change constantly. It attracts, stays for a few years, and finally decays and disappears.

The city encourages street artists to be spontaneous in creating art. Just be yourself. No restrictions.

Park Skaryszewski – Parks and Green Spaces

Warsaw has a lot of beautiful parks. And you can always drop by any of these parks no matter the time of the year.

Skaryszewski is so vast. It has a lot of green spaces in it. It even has a lake.

When visiting in summer, you can kayak in the lake. Yes, it's that huge! You can even rent boats.

Warsaw Gasworks Museum – All that Gas!

The museum houses Poland's involvement with gas production over the years.

It has photos and even a collection of all the machines related to gas that they used in the past. There are gas lamps that are almost a hundred years old.

It's a great find!

The Presidential Palace – A Place of Power

The palace housed Polish presidents from the 17th century until the present.

It is the seat of power and is the center of Polish politics.

The Warsaw Uprising Monument – A Monument of Bravery

This 33-foot-tall bronze masterpiece was built in 1989 and paid tribute to those who fought to end Nazi occupation in Warsaw.

It is a freestanding monument and is accessible any time of the day.

Metro Plac Wilsona – Architecture at its Finest

This is not just any metro. But this is a metro with the coolest architecture you can ever find.

Named after the American president Woodrow Wilson, the architecture has unique features. Look up at the ceiling, especially at night. You'd understand.

The Warsaw Basilisk – A Monster from the Past

As the story goes, a creature used to live in a basement somewhere in the Old Town. It sleeps during the day and wakes up at night.

For anybody who encounters such a creature, he turns to stone.

Today, you'll see a statue of this creature at the very place where it used to live.

The Saxon Garden – A Tomb in the Park

This garden is another one of Warsaw's beautiful parks.

It was built in the 18th century and was the first-ever park to be open to the public. Another interesting fact is that the unknown soldier's tomb is something you can find here.

The Warsaw Poster Museum – A Thousand and More Posters

It started in the 1950s until well into the 1960s. Poland was gloomy. There was nothing else the locals would love but the colors and animated movies of the time.

It started as a poster-making contest. Two years later, everything in the contest made its way into the museum.

As of this writing, more than 60,000 posters are inside. And yes, it is growing every year.

The Praga District – A Neighborhood for the Arts

The Praga district is a totally unique neighborhood in Warsaw.

In the past, it used to be famous for gangs and crimes. But as the only part of the city that survived the war, many transitions happened.

It is now a safe space for culture and the arts.

It has Soviet-style buildings, street arts, and a lot more art spaces. Drop by the cafes, bars, and many restaurants. You will eventually find an artist here and there.

Okopowa Street Jewish Cemetery – Remembering the Jews

Here lie more than 200,000 Jewish people that lived and died in Warsaw.

It is more than 33 hectares in size. The cemetery has the remains of ordinary Jewish and Jewish political leaders, businessmen, and even artists.

Nozyk Synagogue – The Only Synagogue

The Nozyk Synagogue, over the years, is the only synagogue in Warsaw that survived the years.

The Communism Museum – Traveling Back to the Communist Years

Just fifteen minutes walk away from the Varshava Vskhodnya station is the Communism Museum.

It puts into focus objects that show how life was in Poland during the Communist rule.

Powazkowski Cemetery – Cemeteries and Sculptures

This was built in the 18th century. It is natural to find a lot of medieval sculptures in this cemetery.

What makes this unique is that it is so large. The cemetery houses many of Poland's renowned citizens.

Maly Powstaniec – The Fighting Children

Here, you will find a statue of a little boy in an oversized helmet. It holds a submachine gun.

The status gives homage to the little ones who put up a fight against the Nazis in Poland.

The Koneser Vodka Distillery – Going Gothic

This is no ordinary vodka distillery.

It has all the makings of distillery machines, the Gothic style. You will see wooden barrels, medieval-style machines, and a lot more.

The Mermaid of Warsaw – The Guardian of Warsaw

When walking along the streets of Warsaw, you would easily find mermaid statues. Drawings, carvings, and a lot more all depict a mermaid.

Legend has it that the mermaid has always been Warsaw's guardian from decades past.

Are you familiar with Denmark's Little Mermaid? It is also said that Denmark's Little Mermaid is the twin sister of the mermaid of Warsaw.

A Boat Trip in the Vistula – Boating Through the River

I know walking is a great exercise.

But if you prefer to do something different, you can rent a boat and sail through the Vistula River.

I assure you; the views will be memorable.

Gallery of Medieval Art – Surviving World Wars

Filled with thousands of religious artifacts, Warsaw's National Museum is another interesting place to visit.

All these artifacts survived two world wars.

As of this time, it is one of the world's largest collections of religious artifacts.

A Horror House – Dare?

If you want to do something different, this is one of those you should consider.

It is darker than any other horror house. And as it is darker, it is creepier, I'm sure.

Dare to come in?
What makes Warsaw unique?
The capital city of Poland is famous for its age, history, and beauty. But what makes it more different is its resistance to destruction. The city saw repeated bombings and numerous ruins. Despite that, Warsaw would always rise from the ashes.
What is surprising about Poland is that it used to be one of the hardest-hit countries during WWII. Warsaw, at the time, was almost 100% in ruins.
Despite its ruin, Warsaw was able to rise.
Most of the time, a tourist's first place to check is the Old Town. What is ironic is that the New Town is even older than the Old Town.
This is because the Old Town was almost destroyed during the war. It was only rebuilt to the way it is now.
The Old even made it to being a UNESCO heritage site. Tourists and locals alike flock to the Old Town every day.
Aside from the Old Town, there is the Market Square to check out. The Holy Cross Church is, as you already know, a site worthy to visit. As a classical music lover, the Holy Cross Church is a must as it houses Chopin's heart.
What makes Warsaw unique as well is the Warsaw Ghetto. The ghetto is a witness to all atrocities during WWII.
The New Town of Warsaw is also something worthy of a visit.
It may look a bit busy. But it is friendly.
And most important of all, Warsaw is warm.
That is all that matters.
Where to stay in Warsaw?
There are a lot of lodging options in Warsaw. If you can stay in a local's house, go for it. But if you cannot, hostels, hotels, and Airbnb properties are available for you to stay in.
Should you have the chance, go to a Polish house. This means that if Couchsurfing doesn't bother you, it is a perfect lodging option in Warsaw.
Or, if Couchsurfing is a bit scary for you, try Airbnb. It is always a great experience to stay at a Polish apartment or house.
When it comes to hotels, there are tons of choices in Warsaw.
My tip is to go for hotels near the metro lines. This makes it easier for you when exploring.
If there is one area to check out, it should be Praga.
Praga had a bad reputation in the past. But over the past few years, it improved. It is now a neighborhood of the bohemians that attracts artists and those that want to try their luck in the city.
Even startups put up businesses in Praga.
So, if your choice is to stay in a non-touristy part of town, Praga is the way to go.
Try Vava Hostel. It has brick walls. It has a hipster vibe. And it is also cheap at US$7 per night.
The hostel is also right beside a metro station. That's an additional advantage.
But if you want more action, the Old Town is the way to go.
Budget
Warsaw has a lot of choices for the budgeted traveler.
Prices range anywhere from US$10 to US$13 per night. Some such examples of these hotels are Hipstel Warsaw and Oki-Doki.
These hotels are great venues to meet people and make friends.
Mid-Range
With mid-range accommodations, expect to pay anywhere from US$30 to US$70.
That amount can give you lodgings in a central location. It can give you enough privacy as well as ample space.
SleepWell Apartments are great options. The Leonardo Royal Hotel is also a decent choice.
The rooms are spacious. The service is great.
High End
High-end accommodations can cost about US$90 and up.
Hotels of this caliber usually are four or five-star hotels. Sofitel, Marriott, and Hilton are some examples of these hotels.
For some reason, high-end hotels in Warsaw are much cheaper than high-end hotels in other European countries.
Do check them out when you get the chance.
Is Warsaw worth a trip?
Warsaw has a lot to offer. It has amazing landmarks. The Old Town is worth visiting. It has old streets as well as historical squares. Warsaw has museums and delicious local cuisines. If you ask me, Warsaw is worth a trip.
Europe has a lot of underrated cities.
When they ask about European destinations, we always think about Paris or Milan. Rarely do we think of Warsaw in Poland as an ideal destination.
Warsaw has a dark past. Despite the city's pain in the past, it became one of Europe's most vibrant cities.
It retained a balance of the present and the past.
There are a lot of things to do and see in Warsaw. And these activities make visiting Warsaw worth it.
Rich History
The city of Warsaw has a history that goes back to as early as the 14th century. But much of the city was badly destroyed during the war.
It was traumatic for the city. And any other place could have just given up at the time. But not Warsaw.
It rose from the ashes and started rebuilding.
When visiting, you can learn more about this dreadful past by joining walking tours. You can visit the Uprising Museum and other historical landmarks in the city.
Poland also went through a Communist regime after the war.
You can check out the Communist Warsaw tour and learn more about this era. The Museum of Life is a great starting point to learn more about Warsaw's rich history.
Beautiful Landmarks
Because of its rich history, Warsaw is a city adorned with beautiful architecture.
This is undeniable as you can see everything beautiful left and right.
If I compare Warsaw to a person, I should say Warsaw is a very good-looking fellow.
Most of the buildings in the Old Town were badly destroyed during the war. The rebuilding took place in the late 1940s.
Despite that, these buildings made it to the UNESCO heritage list. And this reason alone is enough to visit the city.
A Cultural City
Warsaw has more than 50 museums to date.
This includes the Copernicus Science Center and the Neon Museum. You should also check out the Museum of Modern Art.
As you already know, Warsaw is also where Chopin grew up. And it is the city where his heart is also kept. Like literally.
Aside from that, Warsaw holds exhibitions and film fests.
Less Touristy
As mentioned earlier, Warsaw is not as popular as other destinations like Paris or Milan.
Because of that, you will find fewer tourists flocking Warsaw.
Local Cuisines
Most travelers never expect to like Polish food.
But yes, Polish food is delicious.
Don't ever miss out on pierogi and potato pancakes. There are also different types of soup and stews. There are even donuts that are unique to Warsaw.
Warsaw's food is delicious. The local cuisines are tasty.
And that, I believe, is reason enough to get here.
Chocolates!
I don't know if you know it.
But let me tell you this.
Poland is one of the ten countries in the world that imports the greatest number of cocoa products. And yes, that includes chocolates.
The chocolate scene in Warsaw is excellent.
There are several shops that sell pralines, chocolate pastries, and desserts. And oh, don't forget mugs of hot chocolate!
So, if you are a chocoholic, Warsaw is a city you must visit.
Praga
An area of urban art and trendy shops, Praga pops out of Warsaw as a place worth visiting. There are pre-war buildings that still stand up to this day.
It is a place that shows a sharp contrast between the modern and the old.
You'll certainly love the place.
A Different Season. A Different Offering
Some destinations are only good during summer. Others are good only during winter.
But no, not Warsaw.
Warsaw is a city you can visit no matter which month of the year.
Spring is a great time to visit because of the flowers. It is also a perfect destination to celebrate Easter.
Summer is rife with music festivals. And don't miss out on visiting during fall. The foliage is romantic.
How about winter?
Let me tell you that Warsaw's Christmas is one of the best in Europe.
If your boss just approved your holiday break in the summer, fret not. Warsaw is a destination that welcomes tourists all year round.
A Quick Escape
To be honest, a week is not enough to immerse yourself in the beauty of Warsaw.
The city has a lot of beautiful places to visit that a week is not enough to experience them all.
But if you only have a shorter period, you can still enjoy the city.
Do you only have the weekend free? You can still choose a few touristy destinations and get the best out of the trip.
In other destinations, visiting for two days may feel incomplete. But not Warsaw.
It is a city that gives its all to tourists.
And you will always leave the city feeling satisfied and content.
If in Poland, visit Warsaw.
It will be worth it.