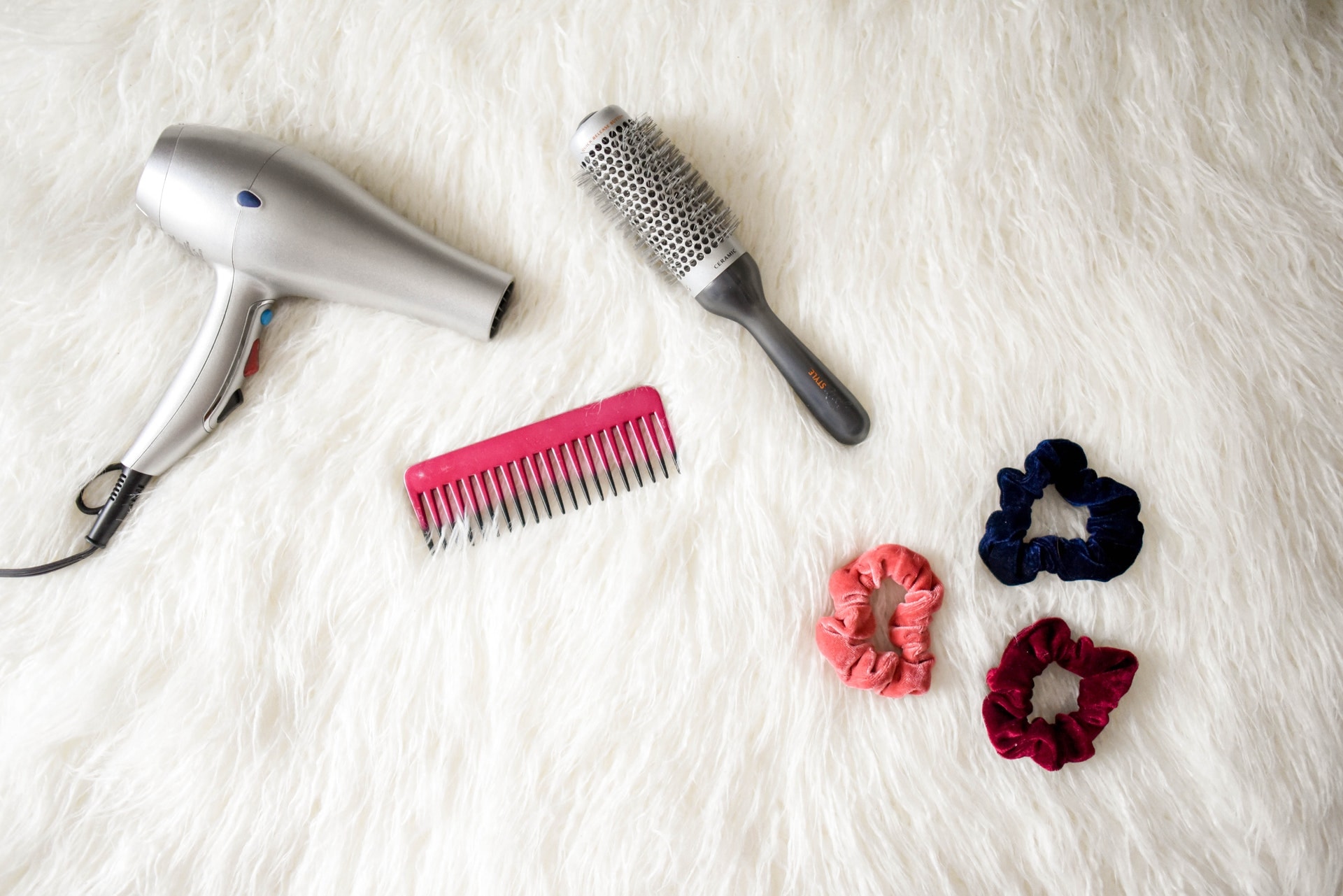 Packing for Italy needs a lot of research, just like traveling in any part of the world. You have specific needs to meet to have a comfortable and fulfilling trip.
One of the essential issues you always raise is the amenities provided in a hotel. Of course, you will scan and read the hotel websites to keep you informed.
Hotel websites provide necessary information to encourage you to book. They provide images and galleries of the hotel premises for your appreciation. Room rates and hotel inclusions are also on the websites.
However, as a seasoned traveler and a person with specific needs, you want more than what you can read. You are looking for the tiniest detail of the hotel before booking. One of these is the presence of a hairdryer in Italian hotel bathrooms.
Hotels in Italy do have hairdryers. You can find them in the bathroom, along with other hotel toiletries. Hairdryers is a standard amenity in every room, especially in top-rated Italian hotels.
However, not all hotels in Italy do provide hairdryers. It depends on the individual hotel or inn and the quality of room you get. Hairdryers in Italy are usually in the bathroom. You can see them on the lavatory near the socket or inside a room's drawer and cupboard.
If you are in a budget hotel or hostels, do not expect to get your hairdryer in the room. You can get a shared hair dryer at the front desk of the hotel once you requested it. Yet, you need to wait in line, as another guest has asked for it first.
Most of these hair dryers are usable but necessary. They are rudimentary models without a diffuser and exhibiting low speed. Hygiene is a concern with shared dryers. It would help if you kept in mind that many guests, even in the past, already used that hairdryer.
In case you chose a budget hotel, ask whether they have a shared hairdryer. If they do, the next best option is to bring your hairdryer when traveling to Italy. It will keep you hygienic and comfortable knowing that you are using your device.
Will my hair dryer work in Italy?
If you are a heavy packer and bring all your necessities with you, you will obtain a hairdryer. Whether your dryer will work in Italy or not depends on the voltage supported by your device. You should also consider the type of plug your hairdryer has.
Your hair dryer will work in Italy if it meets the voltage used. Italy is using 230V, and your hair dryer should also run the required voltage.
Having the right power plug is equally essential, as well. The power plug should be able to connect to the power sockets used in Italy.
If your hairdryer does not run a 230-voltage, there is a risk of damaging your device, or worse, blow the socket fuse. There are ways to make your hairdryer work in Italy. Here are the tips you can consider.
Get a voltage converter

Converter allows you to use your hairdryer and other devices using the 230V outlets. A converter typically supports 250 watts, while a hairdryer needs 1000watts to operate. It would help if you had a converter that can support higher power requirements such as 1000 watts.

A voltage converter can often save you when you have a regular hair dryer with you. It is a high current device that uses a lot of power or voltage to make your hairdryer operational. The high-power supply of Italy will be converted into lower energy by the transformer.

Get a dual-voltage hairdryer

Plenty of dual-voltage hairdryers are available in the market. They are portable and lightweight, ideal for travel. It has functional features like a folding handle, which is excellent for packing. It saves a lot of space in your luggage, as well.

Having a dual-voltage hairdryer is perfect, especially when you always travel. It works pretty well with most of the power outlets in the world. Some hairdryers of this kind can handle different voltages automatically. Others need switching to the proper voltage.
How do I know if my device is dual voltage?
Dual-voltage devices are perfect for travel. When you're bringing a hairdryer with you, it is safe to choose a dual-voltage hairdryer. A dual voltage hair dryer means that it can function both in the U.S. and abroad. You can know in your device how much volts needed to operate it by the print in the box.
Plenty of hair dryers in the U.S. can only support lower voltages at 110V. When traveling internationally, especially in Italy, the device needs to support 240V.
A dual voltage hairdryer typically looks like a regular hairdryer with a tweak on the surface. You can see a small switch on it where you choose the proper voltages. The voltages can either be 125V or 250V. Most hotels in Italy generally support the 250V.
An easy way to know your hairdryer's voltages, look for stickers and numbers printed on the plug. You can also see this in the base or handle of the device. It is on the box printed.
To understand hairdryers, here is a comparison of single and dual voltages:
Single voltage

A single voltage hairdryer has a specific voltage number in it. For U.S. hairdryers, they usually have the 110V. If the device matched the power supply in Italy, 230V, then your hairdryer is usable in the country. In this way, you can easily use an Italian power outlet for your hairdryer.

The single voltage hairdryer also has dash in the voltages. It can come as 100-120V to accommodate a gradual power surge. Your hairdryer should fall within the range of 230V when in Italy.

Dual Voltage

The power range in dual-voltage hairdryers is usually with a slash. You will typically see the 100/240V in the box of your device. It means we can use the hairdryer in Italy as it is capable of supporting 230V.

You can use a dual-voltage hair dryer in Italy but other parts of Europe. It is versatile and a good investment, especially when you always travel abroad. It has two voltage options great for packing overseas.
Why are Italian plugs different?
Italy follows the European standard of 220 volts. It alternates at 50 cycles per second. It is different from the United States, which uses 110 volts at 60 cycles per second.
If you are traveling from the United States to Italy, you need a lot of checking in your devices. Since you usually use 110V appliances, it will not be supported by the standard volt in Italy. There will be minor adjustments to your trip to Italy.
Power plugs in Italy are different. The wall sockets in Italy are separate in size and shape. The prongs that can fit the sockets varied, as well. There are three different types of Italian plugs. They have type C, type F, and type L plugs.
Here is the difference among the three types:
Type C

The type C plug socket has two round holes next to each other. The holes are typically for live and neutral pins. The holed on type C is flat rubberized like several plug sockets in the market.

Type F

In type F plug socket, the are two circular adjacent holes intended for live and neutral pins. On the opposite side, there are two grounding clips below and above.

Type L

It is a squared hexagonal-shaped power outlet. You can recognize this type because of the three adjacent holes next to each other. The holes are for live and neutral ground pins, as well. Unlike the previous plugs I mentioned, type L can either ten amps and 16 amps. The 10 amp version has 4mm pins spaced at 45.5mm apart. On the other side, the 26 amp version has 5.5mm holes spaced at 8mm apart.
Hotels usually have the type L plug, which will allow you to use a 230V hairdryer in Italy. In case you do not give these types of pins, you will need a plug adapter to fit your device to the socket. This plug adapter, however, does not convert electricity. A voltage converter and plug adapter are different from each other.
If you want to make sure your hair dryer can work perfectly well in Italy, you need to buy an adapter and converter. Bringing these two may be many hassles to you, purchasing a hairdryer in Italy is your next best option.
Of course, you will need to consider your length of stay in Italy. If you stay there longer, buying one is ideal. But if you will be in the country for just a few days, bring your converter and adapter is better.
Can I charge my iPhone in Italy?
Mobile phones, iPhones, and tablets are the most widely used devices when traveling. Keeping them charged and optimized is now a necessity.
However, with a handful of types of plug sockets used globally, knowing which to bring is crucial. If you want to power up your iPhone in Italy, you need to get type C, type F, or Type L plugs on your travel.
You can charge your iPhone using these types of plugs in Italy. On another note, Type L plug and 230 volts 50Hz wall outlets will charge your iPhone. You should ensure that your iPhone can charge using a 240v supply of power.
In case you do not have these plugs, getting a power adapter can do the trick. As a well-traveled individual, you will need a versatile travel charge. Getting a multiple USB port charger is ideal. It is compatible with type C used in Italy.
A travel charger is very convenient to use. It can handle 100-240 volts and compatible with a lot of countries, even in Asia. You will have hassle-free charging when you bring a travel charger with you.
You would not need to ask for an adapter from the hotel front desk. Or worse, buy an adapter in Italy. It will be stressful, especially when you are running out of battery.
You can also plug in your other gadgets like a tablet or laptop. It can sit overnight, charging different devices at a given time.
The travel charger will provide hassle-free charging in any part of the world. You can charge your iPhone or any device in various fast and effectively.
Traveling means learning and adapting. The primary thing to do to be able to have a successful journey is to conduct research. Knowing what to expect from your destination can save you from the hassle. You can, of course, research through the internet or email the hotels you will be staying in. It is crucial to know what the hotel offers, so you have the time to prepare to be comfortable upon arrival.