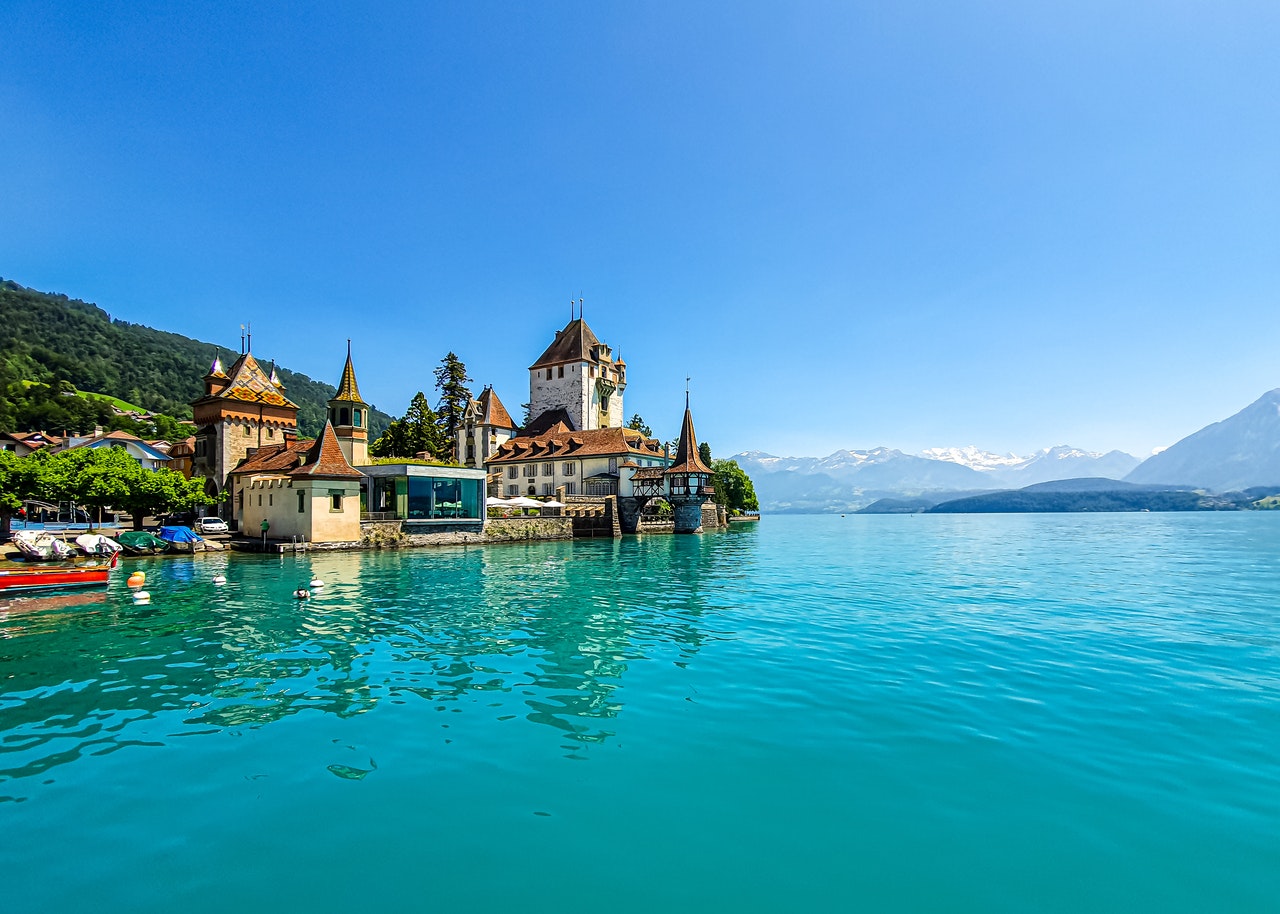 Switzerland, the 'heaven on earth,' is regarded as the most beautiful place in the world. It is one of the best destinations among many travelers. Whether it's the lush green land or the snow-clad mountains of the Alps, it never fails to enchant anyone.
This mountainous country in Central Europe has a lot of romantic places for every people in love. It's hard to choose from the glaciers of Aletsch Arena, serene lakes, or the dainty villages and towns. The country has an assortment of stunning landscapes – a short visit would not be enough.
The country is not only ideal for backpackers but for honeymooners, as well. Romantic couples would find Switzerland the perfect place to be in love. Well, who would not resist the magnificent view of the countries stunning glaciers? Or the breathtaking peaks of both the Alps and Jura mountain ranges?
With the assortment of Switzerland's splendid romantic places, it's hard to choose the best spot to go. Thus, we are here to provide you the top 10 most romantic sites in Switzerland.
So please read on, as we provide you our best selections of the stunning places you should not miss in Switzerland.
Is Switzerland romantic?
Of course, Switzerland is a romantic place. However, Switzerland would not be called the 'Country of Love' without any valid reason. It is a place with perfect views of the mountains, peaceful lakes, and adorable villages.
With stunning attractions, you'll visit it for a honeymoon or an anniversary celebration. It is a place to share with your significant other and feel the beauty of being in love.
Thus, here are the places you should go and be in love when in Switzerland:
Ticino

The number one on our list is Ticino. The place has the perfect blend of palm-lined lakes, mountains, and water views. If you want all these three rolled into one spot, Ticino is the one you should go for.

It is the top destination for honeymooners where couples can visit Bellinzona. The place is home to the country's most treasured medieval castles for you to explore. Lugano is another worthy visit. It is a town famous for Lake Lugano with a stunning waterfront promenade.

Grindelwald

Another place you should not miss is Grindelwald. This charming village is a perfect spot to relax and stay out of the crowd. The place is quiet, making it the ideal destination for a romantic weekend. You can ride on a cable car or indulge in downhill Trotti biking and zip-lining.

If you want something more romantic, you can spend time in the snow while marveling at the beauty of the Swiss Alps. Afterwhich, you can have a bountiful dinner at Barry's or Restaurant Belvedere Grindelwald.

St. Moritz

If you intend to visit Switzerland on holiday, St. Moritz is hard to miss. It is a great spot to spend a romantic holiday with its luxury resort and fancy restaurants.

Along with its splendid views, you can shop around the city's designer shops or go skiing at night. To make the most out of St. Moritz, you can book a night at Carlton Hotel St. Moritz or even Hotel Europa. Finally, of course, you should try having a romantic dinner at Chesa Veglia or Dal Mulin.

Lausanne

If you're the kind of couple who loves to party all night, Switzerland also has a place for you. You can bring your romantic partner to Lausanne and spend the night away. The site has all sorts of cafes, nightclubs, and bars. Of course, you should try the Eat Me Restaurant & Cocktail Lounge Lausanne or Au canard pekinois, too.

For a day tour, you can visit the Cathedral of Notre Dame, the country's largest cathedral. Moreover, be amazed at the jaw-dropping views of the city from the terrace of Lausanne Castle.

Contra Dam

If you and your significant partner are adventure seekers, you should visit Contra Dam. It is the perfect sport to do bungee jumping at the height of 220m. Both of you can take a jump in your lives and indulge in the adrenaline rush.

After the thrill of a lifetime, you can have the best dinner at the city's treasured restaurants. You can try Verzasca Dam, Ristorante Osteria Enoteca Ferriroli or Bella Vista. All serve sumptuous meals and fancy desserts.

Zurich

Another city you should not miss is Zurich. The place will give you a picture-perfect view of everything about Switzerland. It has the most stunning lanes, impressive waterfront promenades, and majestic snow-capped mountains. The city always looks gorgeous any season of the year.

To get the best out of Zurich, visit the city during the summers. You should not miss visiting the Fraumünster Churche, and Theater am Neumarkt. Also, add into your itinerary the Zürich Opera House, Botanical Garden Grüningen. These are gems the city often boasts about.

Geneva

One of the most popular cities of Switzerland, Geneva, is another city to behold. It is the country's most populous city and often most touristy. It has Switzerland's most gorgeous panoramic view that attracts plenty of travelers. You can visit the Patek Philippe Museum, Ariana Museum, and Art And History Museum.

Aside from it, the city is an excellent spot to enjoy the great outdoors. You can go on a hike to Saleve Mountain or visit Chillon Castle. The town is indeed both an artistic metropolis surrounded by amazing landscapes.

Zermatt

Another destination for adventurous couples is the Zermatt. It is also one of the best Switzerland's romantic spots. Just by visiting this place, you can enjoy a spectacular view of the infamous Matterhorn. The mountain's almost perfect pyramidal peak is enough reason to stay long.

Since it is the most suitable place for thrill-seekers, you can be pumped up by going on a ski or climbing up a mountain. But, of course, to get the perfect view, you can visit it during the winters. You will be stunned by Zermatt's most scenic spots.

Interlaken

If the beautiful picture of the Alps satisfied you, then Swiss lakes will stun you just the same. Interlaken is another excellent getaway for couples in love. In this place, you will discover the charm of Lake Thun and Lake Brienz. It offers you the best of nature that is very hard not to be in awe of.

To get the most of it, you can visit Höhematte Park, Ice Magic, Touristik-Museum, and St. Beatus Cave. Also, be sure not to miss the Waterfalls and Unterseen, too!

Lucerne

Lucerne is on top of its game if you are looking for an enchanting and fairytale kind of place. It is located in the center of Switzerland where you can find medieval designs. The city is very adorable with its remarkable fountains and charming structures.

As one of the country's best places, you should stop by Glacier Garden, Lion Monument, Lake Lucerne. If you have more time, you can explore the Musegg Wall, Hofkirche, and Mount Rigi, as well. Finally, for a romantic dinner, you can taste dishes in El Azteca Mexican Restaurant.
Is Switzerland good for a honeymoon?
It is a yes! Switzerland is a good place for a honeymoon.
Many couples would find the country a desirable place to go for a honeymoon.
It is surrounded by extraordinary sceneries perfect for making romantic memories. Couples would have a plethora of choices to celebrate their romantic milestones together. It does not only have excellent views but also offers the best accommodation.
Switzerland is filled with state-of-the-art resorts and luxury hotels. It gives couples the most unforgettable honeymoon experience. Here are the top accommodations you should consider booking in Switzerland:
Hotel de Trois Couronnes

If you happen to choose Geneva, the Hotel des Trois Couronnes should be your top choice. You can find the hotel in the town of Vevey, known as the country's chocolate capital. With this hotel, you can have easy access to the country's main attractions. You can visit the chocolate factory, Gruyere town, and even Lavaux Vineyard Terraces. The hotel offers a spa, delightful meals, and excellent service. You can also enjoy live music and cocktails while marveling at the scenic view of the Alps.

rand Resort Hof Ragaz

Choosing the Grand Resort Hof Ragaz is an intelligent move for the best spa experience and in-suite sauna. It is a great place to detox and relax after a tiring day of outdoor activity. The resort also offers guests unique dining options they would appreciate. You can have a fine dine-in or a casual meal, depending on your preference. With a total of 8 restaurants around the resort, you will never run of options where to dine.

eau-Rivage Palace

For the perfect vacation getaway, you should book your accommodation at Beau-Rivage Palace. It is located near Lake Geneva in Lausanne, Switzerland. The place has a stunning view of the great Alps and lake.

The palace itself is an attraction to the guests.

It features belle epoque architecture with vintage and elegant design. In addition, the hotel offers a spa, swimming pool, and fitness center.

andarin Oriental Hotel du Rhone

Another great hotel in Geneva is the Mandarin Oriental Hotel du Rhone. It is strategically located in the business and historic district of the city of Geneva. You would expect that the main attractions are very accessible from this hotel. The hotel demonstrates grandiosity with 192 rooms and luxury suites. It also exhibits a stunning display of Greek architecture.

Badrutt's Palace

Of course, last but not least, is the Badrutt's palace. It is located in St. Moritz and is vastly surrounded by the Swiss Alps. The hotel is the best place to stay in especially during the winters. It offers fun and festive activities for guests.

It has a luxurious spa, indoor and outdoor pools, a golf course, and a tennis court. The amenities the hotel offers are enough for you to stay long.
More than that, it also has plenty of outdoor activities to enjoy. You can ask for horseback riding, tennis, biking, polo, and sailing, among many others. The hotel is one of the world's top accommodations and has been a go-to place by many celebrities.
How much does it cost to honeymoon in Switzerland?
Switzerland is one of the most expensive travel destinations. Choosing the country for a honeymoon means saving a lot of money. The cost for a honeymoon in Switzerland can reach $3,000 for a one-week vacation in Switzerland.
You will be spending $200 a day when you plan a trip to Switzerland. To break the expenses further, here are your top considerations:
Accommodation

For mid-range hotels, an amount of $255 is needed for a one-night stay. However, if you stay for one whole week, your accommodation can cost more than a thousand dollars.

Food

On the other side, meal expenses in the country vary. For the standard rate, $44 a day is needed. If you want to eat in a fancy and sophisticated restaurant, you have to allot more money on meals.

Transportation

The average taxi ride in Switzerland can cost you $19. But, of course, if you opt for public transport, the amount can go cheaper.

Activities and entertainment

To get the most of the destination, you have to spend $50 per day. It also depends on what attraction you want to visit. Some may give free admission; some travel spots need you to shell out money.
Switzerland is one of the places in the world that is immensely blessed by natural beauty. The country is a must-see destination perfect for couples—the places we picked out offer you the best of Switzerland. So if you want to embark on a honeymoon or celebrate a romantic milestone, Switzerland is the place to be.