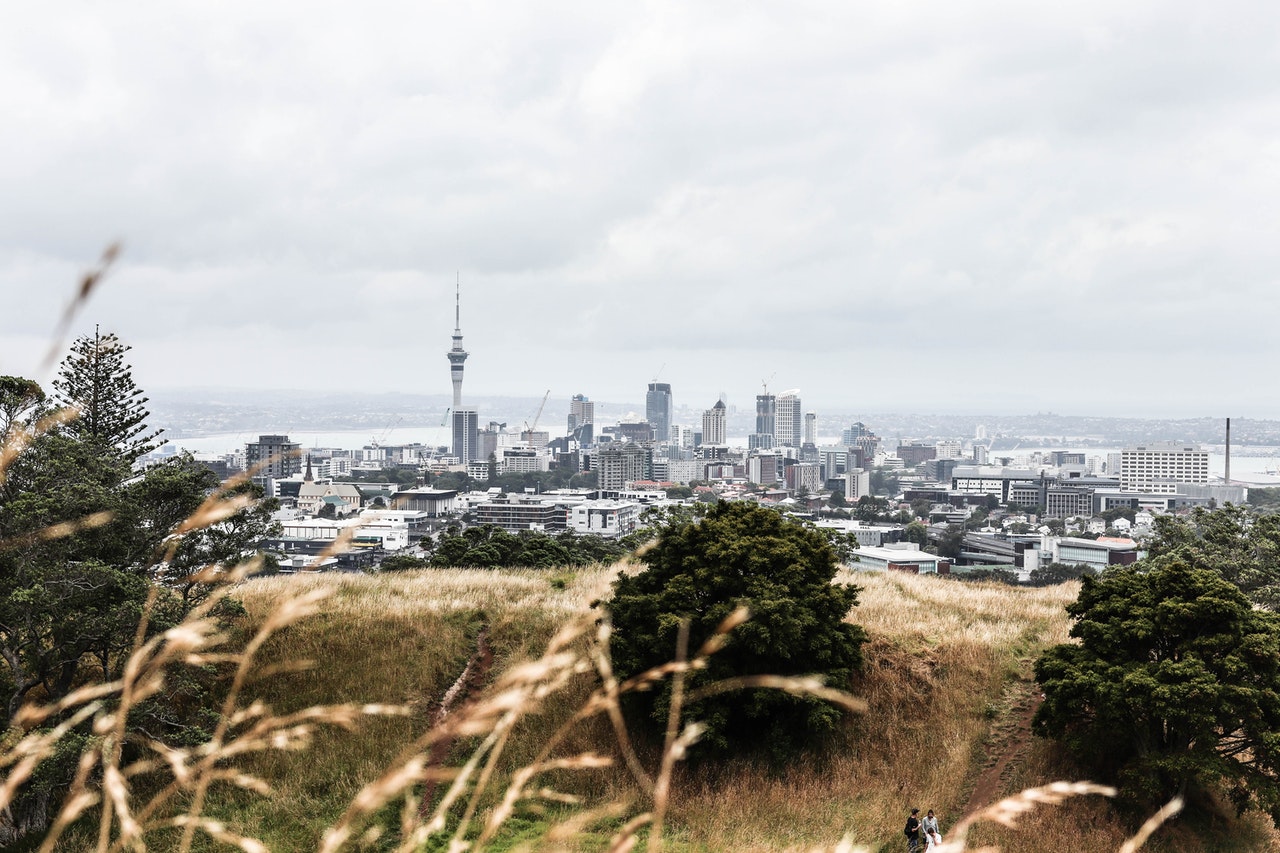 Auckland, New Zealand, is a must-see travel destination. It is filled with stunning landscapes and diverse attractions—anyone who wants to see Auckland would also like to experience extreme adventure, and yes – thrill.
With its rugged mountains, nature, wildlife, and cultural scene, the city is hard to resist. But how safe Auckland for both locals and tourists is? Is it safe going around Auckland at night?
Well, generally speaking, New Zealand is one of the safest places in the world. Tourists flock to see amazing sceneries without having to worry about safety. The country, in itself, is very safe for both locals and tourists.
Auckland, on one side, is a large metropolitan area in New Zealand. It is home to over 1.45 million people encompassing almost one-third of the country's population. Based on recorded data, the city carries the most crime on the north island. But compared to other popular cities in the world, Auckland is still safe.
Auckland is safe at night. It may be one of the most extensive metro cities in NZ, but you can still go around in safety in this city. Among the major cities in the world, Auckland has the lowest rate of serious crimes. Violent crimes in the town are very low, as well.
Is Auckland safe for tourists?
Yes, Auckland is very safe for tourists. The city is even included on the list of the friendliest towns in New Zealand. Moreover, it is also voted as one of the top 10 friendliest cities across the globe.
The city is a very accommodating and welcoming place for tourists. It offers plenty of travel opportunities for visitors, as well. So it is no surprise that tourists keep on coming and exploring the city.
Here are the top justifications why Auckland is relatively safe for tourists:
Low women traveler's risk

Women who travel in Auckland even alone can walk around the city without any trouble. They can do what they want to do as long as they do not violate the law or city ordinance.

Low transport or taxis risk

Auckland is commuter's friendly. There are plenty of transportation systems in the city that provides safe travel. You can get around the area by train, bus, shuttle, or ferry. All public transportation in the town is dependable and very reliable.

Low pickpockets risk

The police security in Auckland is doing its job well. As a result, there is a relatively decreasing number of pickpockets offenders. Due to this, Auckland became safer for both locals and tourists.

Low mugging risk

Crimes like mugging or kidnapping in Auckland are extremely low, as well. There is a rare chance of getting mugged even when you walk around the city at night. However, it would help if you remained watchful, especially when you are alone.
Auckland is generally a safe city for both locals and tourists. Traveling around the city will not make you worry about any trouble you might encounter. It is because the government takes safety seriously to give people the protection they need.
What is so good about Auckland?
If you want to have a whole experience of what New Zealand is, visiting Auckland is the best decision. Auckland is full of activities that most tourists would like to keep coming back.
Aside from natural attractions, beaches, and wildlife, it is a cultural melting pot. Since it is a metropolitan area, you would expect different people to flock to the city. It is beautiful during the day while alive and vibrant at night.
Auckland is definitely a place to visit, not only in NZ but in the Pacific, as well. Thus, here is a rundown of how good Auckland is:
Beaches

Auckland has a more number of beaches compared to other New Zealand's coastal towns. Even though it is a metropolitan city, there are innumerable places where you can see the beauty of nature. There are so many beaches lined up in the middle of the city's suburb. So if you want to get a relaxing vibe where you can feel the sand and the sun, there is a beach nearby.

Walking along the coastal walkway for extended hours is possible in Auckland. You can also take a ride, and visit the Piha and Bethells beaches, just a few minutes away from the city center.

The city itself

Auckland, a city in itself, is a place to witness and experience. Aside from the beaches throughout the area, there are plenty of parks and attractions, too. You can visit the Silo Parl, Britomart, and Wynyard Quarter. You will never go out of activities when you are in the city.

You can also stroll around the street where shops offer unique finds or souvenirs. If you are more of higher-end brands, Prada, Gucci, and other brands are just an arm's reach in Queen Street. There are also plenty of artistic and cultural activities happening in the city. You can visit the Civic Theater, Town Hall, Aota Center or even the Square. Auckland is so much more than stunning landscapes, as it is an artistic haven, too!

Impressive suburbs

If you want a deeper perspective and explore the city better, you can visit the city's nearby suburbs. Visiting the place is a fascinating and worthwhile trip. You will see plenty of Auckland's hidden gems. The Ponsonby, for instance, has plenty of cafes, boutique shops, pubs, and restaurants. If you want to go on shopping for a day, you can visit Queen St. Mission Bay, as well as the St. Helliers.

Culture and arts scene

Auckland is an artist haven. There is a lot of artistic activities going on in the city. Arts, museums, and galleries are abundant in the city. You can visit the Auckland Art Gallery and have a short visit to mini-galleries just around the city. If you are more of a museum-goer, there is the Auckland Museum and New Zealand Maritime Museum.

If you want classical plays, the Globe Theater occasionally exhibits Shakespearean plays. You can be transported back to the 17th century just by visiting the theater.

Endless festivals

People in Auckland are full of life and vibrancy, as well. They love celebrating colorful festivals, including the Chinese New Year and Lantern Festival. Aside from that, there are occasional art exhibitions and cultural performances. So you will never get bored when you visit the city. Each month, there is something new to try and experience.
If you get lucky, you can experience Auckland's Writer's Festival or the NZ Fashion Week. It is a city that celebrates life with much enjoyment and fun.
What are the bad areas of Auckland?
Of course, Auckland is not the perfect paradise one would instantly expect. Even though it is one of the safest cities in the world, there are areas that you should take safety measures, too.
Thus, here are some of the bad areas of Auckland where you should take extra safety measures when visiting:
South Auckland

South Auckland may be one of the cheapest places in the city, but it is one of the most dangerous. It is a more perilous suburb in Auckland and the least desirable part.

West Auckland

If you happen to visit West Auckland, you should be more vigilant. It would be best if you were careful when in Ranui, Sunnyvale, and Fruitvale, too. The least dangerous area in West Auckland is Swanson, Massey, and West Harbour. Of course, compared to South Auckland, there are more least difficult suburbs in this area.

Auckland CBD/Downtown

The Auckland Central Business District is comparatively a safe area. However, police officers would still advise avoiding walking alone at night. If you want a much safer place to see, you can visit Mt. Albert, Kingsland, and My Eden.

Yet, choosing to live and stay in CBD for long can be pretty expensive. As it is a business center, rent an apartment will cost you money, too.

Queen Street seaward area

As we have mentioned, Auckland is a safe area. However, if you happen to avoid a specific place, there are portions of Queen Street that should be avoided. Since it is a place where people gather and drink, the seaward areas have drunken people fighting. So if you want to avoid this particular scenario, going to this place at night is not advisable.
Is Auckland expensive?
Yes, Auckland is an expensive place to visit or travel to. It ranks 10th place as the most expensive city to see across the globe. Further, Auckland is one of the priciest cities to spend money in just one night.
If you are a traveler and want to spend a day or two in Auckland, you need to save $300 for a hotel and breakfast. The whole chunk of your budget will be spent on accommodation alone.
For a more detailed approach, here is a quick rundown of how expensive visiting Auckland is:
Accommodation

Hotel and accommodation will occupy the most significant percentage of your travel budget. The median price for a solo traveler in terms of housing is around NZ$120. However, if you are traveling with a companion, it can get as high as NZ$240.

Food

Meals are not as affordable as well in the city. You need to spend around NZ$30 on food a day in Auckland. If you love dining out and try new restaurants, you need to allot NZ$13 per person. On the other side, if you are on a budget, fast food and street food are the cheaper options.

Transportation

Going around the city is easy. There are several mediums of transportation for you to choose from. Public transport like buses and trains are way cheaper than a taxi ride. If you prefer a more private way to commute, you need to spend $20 for a taxi ride.

Activities and entertainment

Of course, you would not enjoy Auckland without activities and entertainment. The median cost per person is NZ$37. With this amount, you already have paid for museum passes, attractions, and sightseeing.
Is Auckland a walkable city?
Of course, Auckland is a walkable city. You would often see people in activewear roaming around after their morning walk and jog. Based on the Walk Score, Auckland city center has a 100% percent score. It means that the area is a walker's haven. However, in other suburbs, there is still room for improvement.
Recently, there is much funding and investment in Auckland to make the city more walkable. The government of New Zealand encourages every town to get total funding to widen sidewalks. It enables both pedestrians and bikers to be more comfortable in the streets.
When you visit Auckland today, you'll notice dozens of lanes for bikers and pedestrians. It is because the city continues to improve to be more walkable.
Auckland is relatively a safe city, just like most areas in New Zealand. It attracts more tourists and visitors because of how secure it is for people. Even though it is not the most affordable place to visit and see, Auckland is still worthwhile.