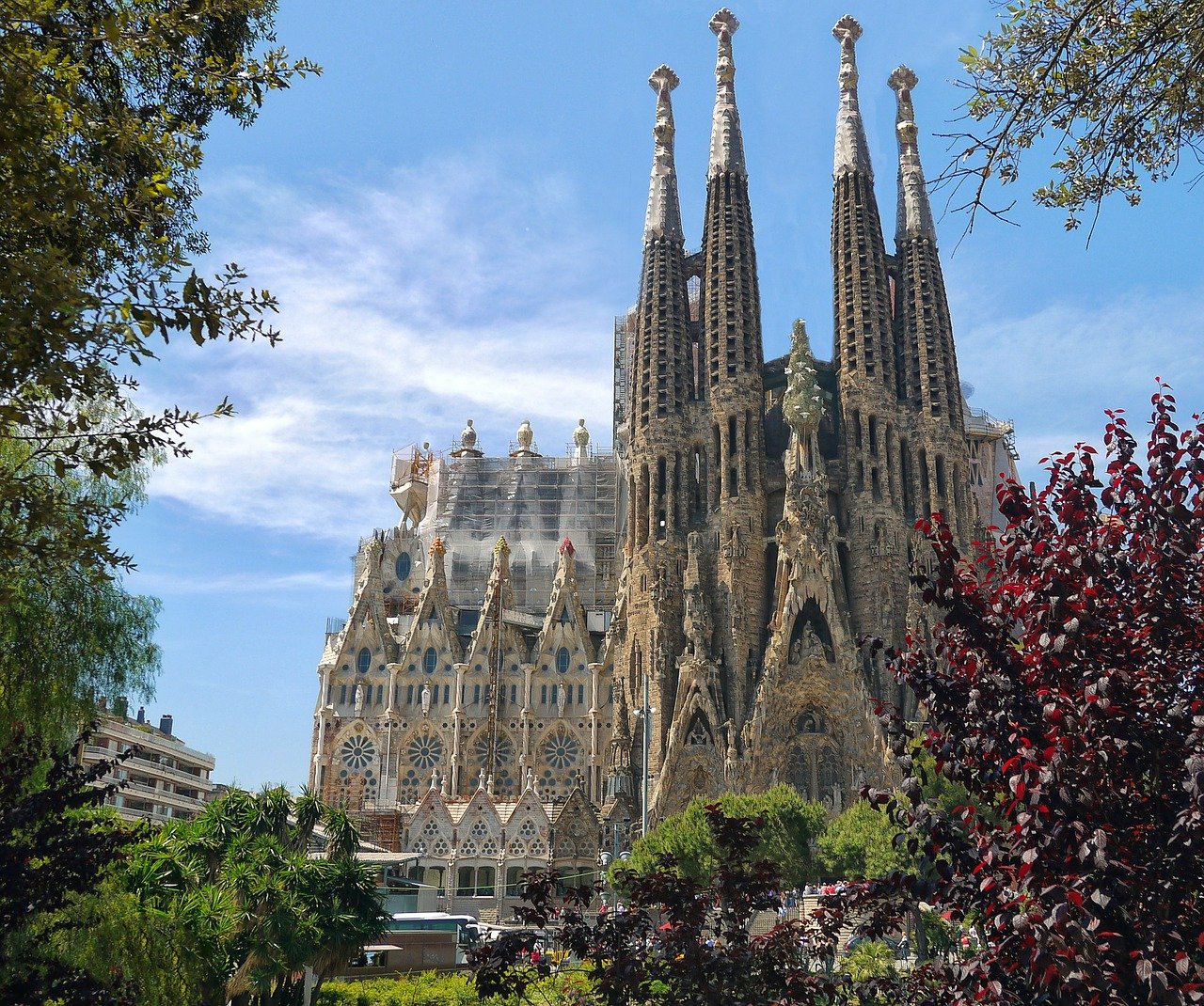 Madrid and Barcelona are Spain's two major cities. Choosing the better city is a tough decision. You want to see every offering and attraction offered by both.
As Spain's most laudable cities, you cannot go wrong between the two. You can choose Madrid over Barcelona or Barcelona over Madrid. Or you can even visit both with the high-speed AVE train connecting these two main routes today.
Of course, you cannot resist Madrid's charm with its endless museums and galleries. The city will transport you back to Spain's colorful past. The medieval towns and architecture show off the country's true character and grace.
On one side, Barcelona is a sight to behold. On the other hand, as it is located on the north-eastern Mediterranean coast, the city will delight you, as well. With its stunning beaches throughout its coastlines, Barcelona is the ultimate vacation getaway.
However, should you go for a vacation for travelers who do not have enough time to spend? Spain's largest city, Madrid, or a more Mediterranean side of Spain, Barcelona?
Well, to help you with your travel dilemma, we have laid out key points for you. These are the considerations when choosing which city you should go to for a vacation. Is it Madrid or Barcelona?
Is Barcelona better than Madrid?
For people who love both art and beaches, Barcelona is better than Madrid. Barcelona attracts you with an artistic display of Gaudi's fanciful works on one side. While on the other, a long stretch of the Mediterranean coast inviting you to chill and relax.
Aside from these, there are several ways to convince you why Barcelona is better than Madrid. Thus, we have listed down the key points why Barcelona is a better one than Madrid:
Architecture and contemporary art

One of the significant reasons why Barcelona is flocked with tourists is its architecture. The unmistakably impressive works of Antoni Gaudi put Barcelona on everyone's travel list. Most of the great artist's renowned works are displayed in Barcelona. The majestic buildings around the city are enough reasons to visit the city.

It would help if you didn't also miss the great artists, Pablo Picasso and Salvador Dali. Some of their works are displayed in one of the cities major galleries. You should have a quick stop at the MACBA in Barcelona to marvel at impressive contemporary art.

Beaches

Who wouldn't want to experience the Mediterranean coast once in their lifetime? Barcelona attracts you with its idyllic beaches and stunning sunset. Going to Barcelona for the beaches is a great break from your daily routine. You can hire a small boat and see the majestic beauty of Costa Brava in the city, as well.

If you want choices, you can visit Barceloneta, as well. It is the city's central beach where crowds are most concentrated. Nova Icaria, Bogatell, and Mar Bella are great beach getaways, too.

Food

If you want a good fusion of Mediterranean and Spanish flavors, Barcelona is the place to be. Just around the corners of Catalan, you can now marvel at all sorts of local food and sumptuous meals. Some restaurants serve century-old recipes, giving you the original flavors of Barcelona.

If you want a modern-day approach to food, you can also visit one of the cities famous food markets. The Boqueria Market, for instance, have all sorts of finds. There are exotic fruit, rare spices, and so much more. More than that, the city is home to the infamous chef of the present time, Ferran Adria. Just visit the Dos Palillos, Alkimia, and Tickets to taste one of his legacy dishes.

Events and activities

Barcelona is a city packed with events and entertainment. Aside from its architecture and beaches, tourists visit it for fun and festivals. The town celebrates the Primavera Sound and Sonar music festivals. They are one of the most anticipated events in the city.

Nightlife is also alive and vibrant in the city. You should visit the El Raval to experience a blend of hipster hangouts and underground bars. The city has plenty of things to explore, making Barcelona more exciting.

Weather

The city is geographically located near the Mediterranean. Therefore, it gives the city pleasant weather all year round. Summers are way cooler than Madrid, while winter and springs are milder. Therefore, the weather in Barcelona is better than in Madrid.
Is Madrid or Barcelona more expensive?
Madrid is less expensive than Barcelona. Given that Barcelona is a more touristy place, the demand for hotels, food, and transport is higher. The number of tourists in Barcelona results in a price hike making it more expensive.
Cost of traveling to Barcelona
If you prefer traveling to Barcelona, you need to prepare an amount of $145 per day. It is the median daily price most tourists spend in the city. The amount already includes your accommodation, food, and sightseeing. If you are traveling with someone, an amount of $2,000 is needed to trip to Barcelona.
Your average food spending in the city can range from $25 and up. If you want to cut down costs, you can eat more during breakfast, as it is cheaper than lunch and dinner.
For accommodation, an amount of $90 should be allocated for a solo traveler. If you have a companion, you can pay $140 for two. Other miscellaneous expenses to consider are admission tickets, transport, and more.
Cost of traveling to Madrid
On the other side, if you want to visit Madrid, you need to spend an amount of $118 daily. It is inclusive of food, hotels, and attractions. It is a little less expensive than having a trip to Barcelona. If you have a companion, an amount of $1,600 for a week will suffice.
You need to spend an amount of $50 if you are a solo traveler for the hotel rates. On the other side, $130 if you are with a companion. Food in Madrid is cheaper, as well. You can allot $25 a day for a decent meal in the city. If you want a luxurious dining experience, spend more money than the usual daily spending.
Should I spend more days in Madrid or Barcelona?
Madrid is one of the broadest cities in Spain. Meaning, its land area is vastly requiring you to spend more time than any other Spanish city. Therefore, to enjoy Madrid, you need to spend more days in the city compared to Barcelona.
Madrid has plenty of sights to visit. It has endless galleries, museums, cafes, and restaurants. Aside from that, it also has plenty of activities to offer. A weeklong stay in the city would not be enough, especially if you want to take Madrid all in. Those who already visited fall in love all the more, the longer they stay.
However, if you are tight on timetoTherefore, and cannot stay long in the city, seven days in Madrid would be enough. In seven days, you can see attractions, tasted the delicacies, and tried out activities.
The key is planning your trip well and prioritize the attractions you want to see. Then, with ample research, you can make the most out of Madrid in seven days.
What should I not miss in Madrid?
Madrid is also a traveler's delight. It is a city full of towering monuments, endless museums, and loads of unique experiences. So going to the city is another worthy feat for all seasoned travelers.
As Madrid is considered the capital city of Spain and its largest city, there is plenty of storage for you. It would take a while to get to know Madrid because of its vastness. Thus, here are the things you should not miss when visiting Madrid:
Plaza Mayor

One of the most incredible architecture Madrid always boasts about is Plaza Mayor. It is the central square of the city, surrounded by restaurants and cafes. You will observe that people frequented the metropolis to chill and take a break from a day's work.

The square has historical relevance, as well. During the olden times, it is the central market where major activities happen. It was the area where people gather for debates, bullfights, and public executions. Moreover, Plaza Mayor has witnessed the main social and political changes in Madrid.

Buen Retiro Park

Another must-see attraction in Madrid is the Buen Retiro Park. It is a glorious park filled with impressive landscapes and walkways. The park is designed after Tuscan and French-style gardens. You will be in awe of its sophistication and grandiosity.

Besides the walkways, it has a man-made lake constructed during the times of King Philip IV. Hence, it's historical relevance, as the former leader used it to design Spain's naval battles. However, all is lost under his rule.

Prado Museum

If you want a place to take a short stroll and walk, you can head to the Calle Mayor. Going to the Calle Mayor, you can pass through the Plaza del Sol up to the Prado Museum. These sites are also important in Spanish history.

Aside from the Plaza Mayor, these are also gathering places during the olden times. The area will amaze you with its elegance and classic architecture. It has plenty of statues made of marble and bronze.

Tapas and other dishes

Of course, aside from architecture and museums, food in Madrid is hard to miss. First, you should try the city's famous tapas in Orio Fuencarral. Tapa is a delicious Spanish snack that can go well with beer and drink. Most restaurants serve this dish, as this is one of the most sought-after food among tourists.

If you lack a budget, the city has a bounty of street food at a very affordable price. You can head to the city's market like Mercado San Miguel and Mercado San Ildefonsoso.

Temple of Debod

If you desire to take a break from everything Spanish, Madrid has a place for you. You can visit an Egyptian sacred sight, the Temple of Debod. Moving this temple from Egypt to Spain was a significant endeavor.

It was moved in the 1960s to Spain brick by brick, not to destroy its main structures. You can visit the structure in Parque del Oeste near the Royal Palace.
Conclusion:
Barcelona and Madrid are Spain's treasured gems. They offer you the ultimate Spanish experience. These cities also enable you to explore Spain's history and culture. Both cities are hard to resist and must-visit in the country. Moreover, they offer you distinct experiences, as well.
Madrid will transport you back in time with its old classical structures and designs. Its main attractions show you a glimpse of the country's unforgettable past.
On the other side, Barcelona transports you to a modern-day Spanish city. It has famous beaches, Michelin-starred restaurants, and contemporary street art. Barcelona's offerings are hard to let go of, as well.