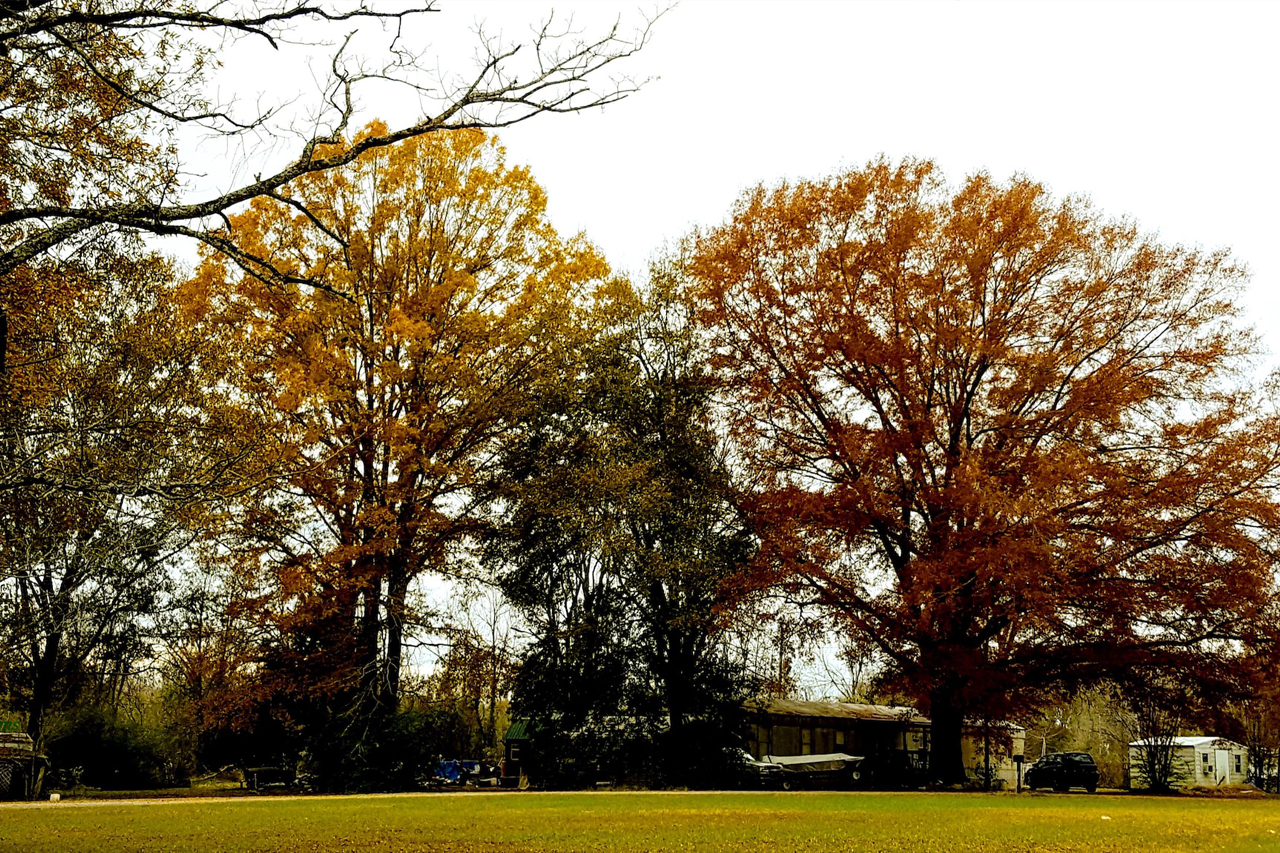 Montgomery is the capital of Alabama and the second-largest city in the state.
The town was the hub of Alabama's Black Belt in the 1800s and became the heart of the state's agriculture. It is Alabama's center of cultural, commercial, and economic activity.
One of the most remarkable features of Montgomery is its history. It is the most prominent city in the United States as the birthplace of the Civil Rights Movement. The city significantly contributed to the history of America and helped shape the country into what it is known today.
Montgomery is also a flourishing urban area with many modern-day city attractions. It is also home to unique southern restaurants and a hub for the entertainment and art scene. The metro is an ideal place to relocate because of its fantastic offerings.
You can consider this city your new home, but before you finally move to Montgomery, you should understand the benefits and major drawbacks of living here. So, here is a complete list of the pros and cons of living in Montgomery city living.
Is Montgomery an excellent place to live in? A Good Mix of Art, History, and Culture
The Good side
Alabama's Colorful and Splendid Past
The city was a crucial player in the country's Civil Rights Movement. To know more about Alabama, you must trace its rich history through its endless museums and landmarks.
You can visit the Freedom Rides Museum located at the Greyhound bus station. It is the place where people met and arrived in the city of Birmingham in 1961.
Next, you can head straight to the First Baptist Church on Ripley Street. It is a historical landmark because Freedom Riders used to get refuge here after they arrived in Montgomery.
Stop by the Montgomery Bus Boycott or tour the Dexter Parsonage Museum, the residence of Martin Luther King Jr., Another area worth visiting in the city.
Then, you can spend time at the historical Civil Rights Memorial or the National Memorial for Peace & Justice, honoring the fight against racism in America.
These are the city's historical gems and the whole of America. The events that transpired in these places directly shaped the United States today.
Colleges and Universities Close to Home
If you are pursuing higher education, you will appreciate that the top universities and colleges in the state are close to home. Montgomery is home to excellent schools such as Alabama State University, Huntingdon College, and Faulkner University. You will always have educational opportunities once you choose to move here.
A Haven for Arts Lovers and Enthusiasts
Montgomery is not only for history buffs; it has unique venues for art connoisseurs. There are several art museums and galleries you can visit. If you sincerely appreciate the arts and creativity, this city is the perfect place for you.
You can head over to the Scott & Zelda Fitzgerald Museum. Here you can tour Fitzgerald's home, enjoy a night in Zelda or Scott's room, and attend special events such as the yearly Christmas Open House on its grounds.
The Hanks Williams Museum is also worth visiting, where you can learn about the father of contemporary country music. You can explore vintage photos, listen to Hank Williams' music, and see its antique 1952 Baby Blue Cadillac.
On the other hand, the Montgomery Museum of Fine Arts has a vast collection of Old Master Prints and Art from Africa. There is also the Montgomery Performing Arts Center showcasing great artists and comedians.
The Great Outdoors
Montgomery is also naturally blessed. It is full of green spaces and trails where you can walk, hike, and bike on weekends. The city is a great place to stay fit, given its vast surroundings. For instance, the Blount Cultural Park offers an open-wide green space, a pond, and a dog park where you can bond with your fur babies.
Hannah Daye Ridling Bark Park is also an excellent place to bring your dogs, where they can socialize with other pets. On the other hand, the EAT South will teach you about the city's urban farming. Here you can test your green thumb and learn about chicken farming.
For those who love golf, hiking, trail, and playing with the kids, hit Gateway Park. It is full of activities ideal for families. Remember the Lagoon Park Trail and its 432 acres of land, suitable for biking and running.
Endless Events, Festivals, and Celebrations!
If there is one thing you would love about the locals in Montgomery, it's their love for socials and festivals. When you move here, you will discover great activities and community gatherings that can suit your taste.
The Montgomery Museum of Fine Arts Film Festival celebrates the city's booming art scene. Here you can participate in hands-on art activities and listen to live music.
Check out the Alabama Beer Ballot to taste one of Alabama's finest craft breweries. Top breweries in the city, Avondale Brewing, and Cahaba Brewing, regularly participate in the event. You would appreciate other exciting activities, the Selma-to-Montgomery Bike Ride and the SLE Rodeo.
The Holiday Market is also a significant event during the holidays. You can shop early and participate in a silent auction for three days. Be sure to attend the Alabama State Games, designed for the city's finest athletes.
Alabama's Finest Culinary Scene
Montgomery's food scene is something you should take notice of here. It is one of the tops in the state and will surely give you the best food experience. Check out the Chris' Hot Dog Stand for snacks and American food delights.
It is one of the most sought-after restos that served icons like Elvis Presley and political figures such as President Roosevelt. For a delectable shrimp and smoked beef experience, you should also visit Central. It is the city's finest smoke restaurant.
Fresh seafood is also available at Capitol Oyster Bar. For southern food and other international cuisines, never miss Sol Restaurante, Mrs. B's Home Cooking, and Dreamland BBQ. There are plenty of eateries to try out here.
The Nightlife
The city also has a booming entertainment scene. You will enjoy the nightlife here since there are venues like escape rooms, breweries, and lounges to spend happy hours. Invite your friends over the weekend and check Escapology.
You can also try the G'Man Pretzel Pizza plus German Beer offered by the Goat Haus Biergarten. Then, enjoy the night away at the Leroy Lounger, where you can listen to jazz and blues.
The Bad Side
Extreme Weather Conditions
Montgomery may have all four seasons, but sometimes, the weather can be extreme. There are occasional tornadoes, especially during stormy days.
It would be great if you prepared yourself for hurricanes which can cause severe destruction to vulnerable communities.
It would help to have an emergency plan and know how to coordinate with the authorities in a natural disaster.
Cockroaches are the issue here.
Pest infestations are also common here. Plenty of insects, such as cockroaches, propagate around the city corners. You should know how to deal with them and regularly disinfect your surroundings to avoid illness or disease.
What is the cost of living in Montgomery? Best Place to Own a House
The Good side
Affordable Living Expenses
Starting a life here will not require significant financial adjustments. The living expenses in the city are below the state average and the US median rate. Necessities like housing, food, groceries, and transportation are affordable compared to living in other parts of the country.
It offers a budget-friendly option for every mover, with the cost of living 11% lower than the national average. If you belong to a family of four or five, your monthly expenses can cost around $6,000. With this amount, a couple with two children can live comfortably in Montgomery.
Buying or renting a house is feasible.
Whether you want to buy a simple house or rent an apartment, Montgomery is a friendly place for real estate newbies. The median home price here is reasonable at only about $84,000. With this real estate, there are more homeowners here than renters.
On the other hand, you can find a single-room apartment for less than a thousand dollars. The rate can go as low as $700. Even though rent is relatively low, renters only constitute 32% of the populace.
Relatively lower property tax
Not only can you pay for affordable housing in Montgomery, but paying property tax is not challenging if you are already a homeowner. The median property tax rate in the city is only 0.39%. If you have a property valued at $250,000, you only need to pay $900 for property tax in a given year.
The Bad side
Slightly higher healthcare
Of course, there are some drawbacks to relocating here. One thing that I want to point out is a slightly higher healthcare cost. You need to pay more than the national average if you need medical attention in Montgomery.
Nevertheless, you can enjoy above-average healthcare services in the city. Montgomery is a hub for healthcare professionals in central Alabama and the Black Belt region. Excellent hospitals are located here, such as the Baptists Medical Center South and the Baptist Medical Center East.
Why work in Montgomery? Diverse Industries, More Opportunity for Employment
The Good Side
Upward Trend in the Economy
Even if the city does not fully develop its economy compared to the rest, its economy has exhibited an upward trend over the years. It means that there are opportunities for employment, business, and income earnings.
Montgomery also has a diversified economy with manufacturing, retail, healthcare, education, and hospitality industries. If you look further, you can land a job that suits your education and expertise.
There are available jobs in the government. Almost 24% of the city workers are in the government. You can find employment in the public sector if you are looking for security and stability.
There are some giant companies, too!
Several multinational companies have stations in Montgomery, such as Hyundai Motor Manufacturing and Alfa Insurance. These businesses employ thousands of residents and the city and provide a highly competitive salary package.
More jobs from the government
Aside from the private sector, the government is also a source of massive employment in the city. For instance, the Maxwell-Gunter Air Force Base creates more than 12,000 jobs. The Montgomery Public Schools has 4,000 workers, and the City of Montgomery has 2,500.
Lucrative jobs in the manufacturing sector
Another industry that has promising growth in Alabama is manufacturing. The state is one of the country's biggest steel piper and cast-iron product providers. If you are a skilled worker with a background in these areas, there is a high chance of getting employed.
The Bad Side
Higher unemployment rate
The city may have diverse industries, and the city government creates thousands of jobs for the people, but the unemployment rate remains higher than the national average. In recent years, it has recorded a 4.1% unemployment rate. It is higher than the country's median rate of 3.7%.
Below-average annual salary
Another drawback of working in the city is its average salary package. Compared to most US cities receiving a $56,000 salary, Montgomery only provides its workers with around $45,300.
Moving to another city is more complicated. Montgomery, Alabama, is a good option if you want a place with affordable housing costs, a conducive environment, a student-friendly environment, and a great culture. There are some things you need to take into consideration before making your final decision.
If you are convinced to make Montgomery your new home or still have some queries, share your thoughts below. Let's hear from you soon!