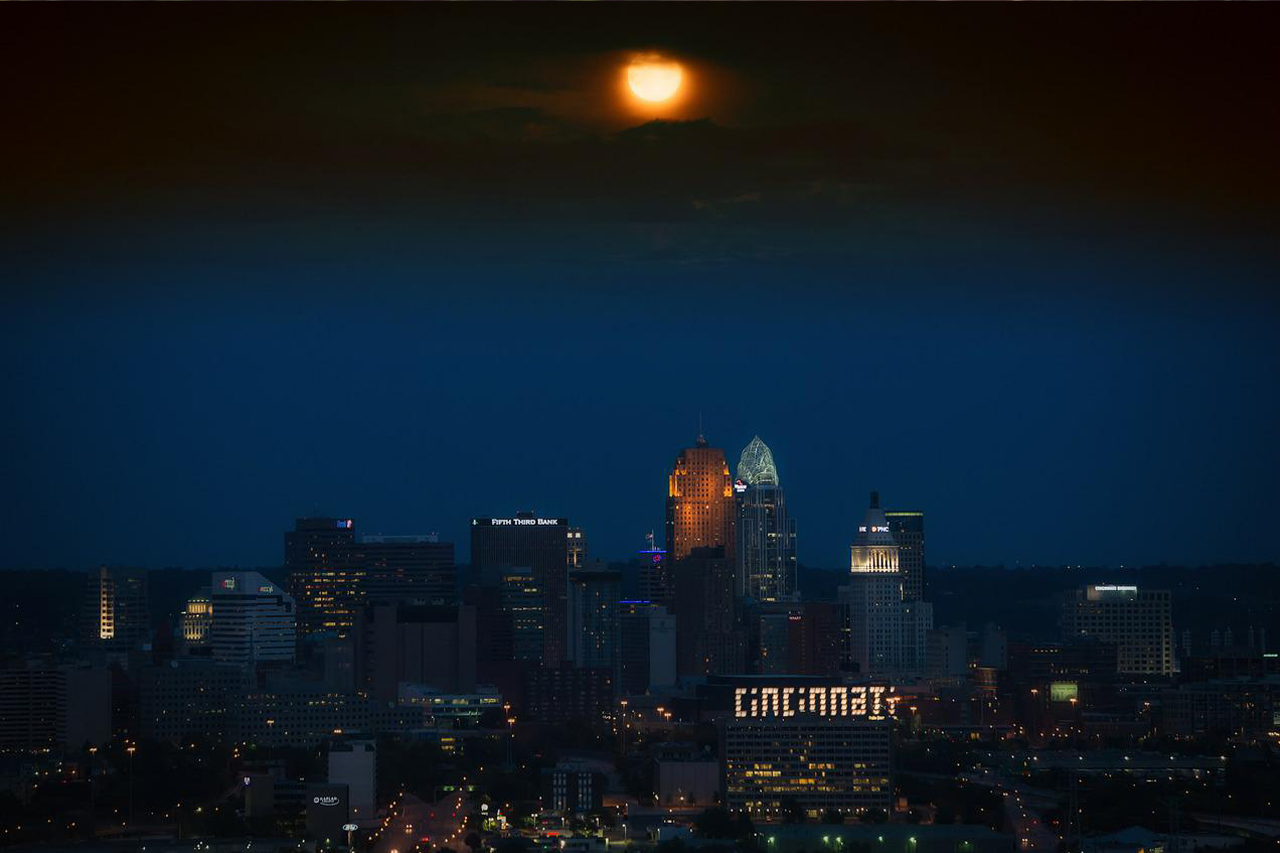 Cincinnati, a city in Ohio, is a place filled with multiple notable hotspots and fun activities to do whatever things you have in mind. This metropolitan area sitting in Hamilton County is one of the best weekend destinations on the Northern side of the Ohio River.
The river town crossroads scatters many free attractions for everybody, including multiple dining spots, cultural places, and fun activities that will entice you, especially those under 21. You will get a little too excited to visit each site that we will mention.
If you get a lot of headaches not knowing which place to start, we made a handy list of the top 11 best things to do for people under 21. We include the most notable movie houses, renowned museums, diners, trampoline park, and a famous ballpark that should be on your checklist for your next Cincinnati weekend vacation.
1. Esquire Theater
The Esquire Theater is a Cincinnati movie theater that first opened its doors to the public in 1911. Designated as "one of the top ten reasons to visit Cincinnati" and is among the city's oldest structures that the locals rebuilt to cater to everyone, this place is a hotspot. This 110-year-old establishment shows a variety of independent films, classics, and blockbusters.
This cinema is one of the top locations for everyone, especially children under 21 who want to see engaging shows and blockbuster movies on occasion. This venue is also one of the finest for a retro theater setting, and it serves the best popcorn in Cincinnati.
The venue has a total of six auditoriums from which to choose. In addition, there is a food and beverage bar and concession area where you can purchase meals while watching a movie. On certain occasions, you can also expect extraordinary events for children.
2. Madison Bowl
Madison bowl is a Cincinnati entertainment venue located on Madison Road. This bowling alley is also an establishment filled with interactive experiences with a classic contemporary ambiance. This place also boasts arcade games with up-to-date machines.
Madison Diner is located inside Madison Bowl and serves unbeatable all-day food from morning to night. Aside from fully-automated scoring and open bowling time, the establishment also has a fantastic diner. Because of its enjoyable activities and excellent food, the establishment is one of the best finds for everyone, especially those under 21.
It would be best to try the delicious meals at Madison Diner after a good bowling alley game within the Madison Bowl and a good hand-claw and boxing arcade game. Order the Big Burger, Marcella's Mud Beans with smoked turkey, freshly made Cincinnati-style chili and gourmet soups.
3. Duke Energy Children's Museum
The Duke Energy Children's Museum, formerly known as the Cinergy Children's Museum, is an exhibition in Cincinnati, Ohio, commenced in 1998. The place is a miniature of a city community in a big building. It is among the Cincinnati Museum Center's galleries at Union Terminal and contains multiple interactive exhibits with educational benefits.
Because of its many facilities, this learning venue is one of the best places to visit for people under 21. You can interact in this pint-size neighborhood with a child-sized town complete with shops and an agriculture play area.
When visiting the Children's place, you can try the rope bridges, climbing wall, and a treehouse. Other enjoyable activities include getting a role as a veterinary doctor at their Pet Hospital. Shopping, cooking, building a house, and serving food are also activities.
4. Sky Zone Trampoline Park
Sky Zone Trampoline Park in Springdale, Ohio, near the outskirts of Cincinnati, a 22-minute drive, is a large indoor entertainment facility that offers enjoyable fitness activities. The venue has a fantastic tramp where you can feel weightless while bouncing, flipping, and touching down in a pit stuffed with 10,000 foam cubes.
Sky Zone Springdale is the most extraordinary three-dimensional play experience for all ages. This indoor facility houses one of the world's largest trampoline parks. This expansive space is ideal for an enjoyable family day with an entertaining workout session for everyone, especially children under 21.
You must visit this site, one of the best in the West. A trip to Sky Zone would be incomplete if you did not participate in multiple fun activities such as open jump, a Sky Slam court, SkyRobics fitness classes, and Ultimate Dodgeball.
5. AMC Newport on the Levee 20
AMC Newport is a world-class movie cinema in Newport, Kentucky, at the Theater Level inside the Gallery building, about a 6-minute drive from Cincinnati. Additionally, it is a subsidiary of AMC, the world's largest movie theater chain, with luxury reclining seats and top-quality film formats like IMAX, 3D, and Dolby Cinema.
This movie theater is one of the top locations for kids under 21 to watch family-friendly blockbuster movies. Outside the auditoriums, there is a snack bar and concession stand. There is also the option of comfortable reserve seating and web ticketing.
When watching your favorite movie at AMC Newport, do not forget to relax in the power recliner of their deluxe chairs and grab a mac bite or a large popcorn from their concession located just outside any auditorium. There are also cold beverages, with a Coca-Cola freestyle being a popular choice.
6. EnterTRAINment Junction
EnterTRAINment Junction, 30 minutes north of downtown Cincinnati, has the world's largest train showcase at 25,000 square feet, with more than two miles of track and ninety trains depicting every era of American railroading. It bills itself as the first and only existing railway family entertainment center globally.
Everybody, especially those under 21, loves this global hotspot because of its unique showcases. The facility has over 80,000 square feet of fun-filled activities, including the A-Maze-N Funhouse. The place is like a little indoor theme park with a wide space activity area for the kids.
When visiting the EnterTRAINment Junction, do not miss climbing, bouncing, and crawling at its 5,000 square-foot kid's play area. This venue also offers a good exhibit of the railroad museum and the mirror maze, Coney Island, and Marble Display that everyone will love to see.
7. York Street Café
York Street Café is a classic neighborhood hangout near downtown Cincinnati. The Street Café now has a restaurant on the first floor, a lounge on the second, an arts center on the third, and a personal art gallery on the fourth. This beautiful art building is one-of-a-kind in the city center lane.
This classy restaurant is one of the best dining options and art haven for people, especially those under 21 who appreciate vintage to modern crafts. This site is also one beautiful place for every lunch and dinner with a full course menu that is delectably delicious. Plus, you can venture into looking at various artworks next door.
If you are in York for an art show right above the diner, do not miss this opportunity to have a nice meal first. Try the house's best-selling Mediterranean platter, cheeseburgers, Atomic Turkey Melt, salads, and their delicious soups.
8. Houdini's Room Escape
Houdini's Room Escape is the Midwest's prime escape room venue. Their spaces are beautifully detailed, family-friendly, and easily accessible. Their one-of-a-kind experiences immerse you in a match with your mates or puzzle enthusiasts to search for clues and solve riddles to escape the room in 60 minutes.
The immersive location is also a fantastic spot for people under 21 to practice their keen observation skills and decipher clues to escape their chosen maze. Everyone will put their heads together to collect hints and complete tasks. The establishment has approximately six setups where you can perform the one-hour action.
The tower escape maze is a good starting point for Houdini's Room Escape. If you succeed in escaping the first phase, you will be able to proceed to the oval maze. There are also t-shirts for sale in the lobby if you want to take home a memento of your fantastic experience.
9. Great American Ball Park
Great American Ball Park is a baseball park on Nuxhall Way in Cincinnati, Ohio. It opened in 2003 as the Major League Baseball Home of the Cincinnati Reds, with a new feature, a TriHealth family zone, which provides activities for children and other amenities.
This massive sports complex is one of the city's best attractions and a must-see for Cincinnati Reds fans under 21. This huge Ball Park has become the first MLB ballpark to include a suite designed specifically for mothers to help care for their babies.
Watching an MLB match is the best because of its 217 feet 9 inches wide scoreboard, the sixth-largest in Professional Baseball and the 15th largest in the United States out of all LED screens. The Cincinnati Reds has its own Hall of Fame, and Museum is also a different place to go, just west side of the main street.
10. Galla Park Gastro
Galla Park Gastro is a contemporary gastropub on Nuxhall Way in Cincinnati's Central Business District, offering a modern dining vibe to the city's banks. Their inventive menu offers something in every flavor profile, from shareable to delicious entrees that everyone will enjoy.
Because of its welcoming atmosphere, this fine dining establishment is ideal for families, particularly children under 21. You can have a great lunch or dinner here and order delicious main dishes from their carefully crafted menus. People will be able to wander around the banks while sipping a cold beverage from the DORA Walk-up concession area.
Galla Park Gastro has a variety of dishes, including the giant BBQ Wagyu Burger, Bourbon Glazed Delmonico, or Lobster Flatbread. Also, a selection of the house's favorites is the New York Strips, Spring Rolls, Cob Salads, and Amish Chicken, which are undoubtedly top-notch.
11. Taft Theater
The Taft Theatre is a 2,500-seat auditorium in Cincinnati, Ohio that opened in 1928. The venue is part of the Masonic Temple Building at Fifth and Sycamore streets. The purpose of the performance space is to host Broadway shows, concert venues, entertainment shows, and other dedicated events.
Everybody will love the homey ambiance of this small entertainment center, especially if you tag your kids under 21 with you. The site is hosts various great acts from local to international artists that entice everybody. The Taft Theatre has ADA attainable entry points and seating and on-demand sign language interpretation, making it a welcoming amenity for people with a disability.
Watching acts in the Taft Theater entertainment is best with snacks from the venue's concession. Furthermore, the location is close enough to see the stage from any seating plan. The theater's art decoration and architectural style are also very picture-perfect areas.
This diverse list of top Cincinnati hotspots caters to everyone, especially those under 21. Among the appealing features of this vibrant city are the friendly places that are unique and diverse, and it would be a shame not to visit them.
We hope you enjoyed looking into our top eleven guides for the under 21 categories. If you know of any other fun activities or places that we missed, please share them in the comments section below so we can consider them in our following Cincinnati entries of incredible hotspots for your next fantastic weekend trip.