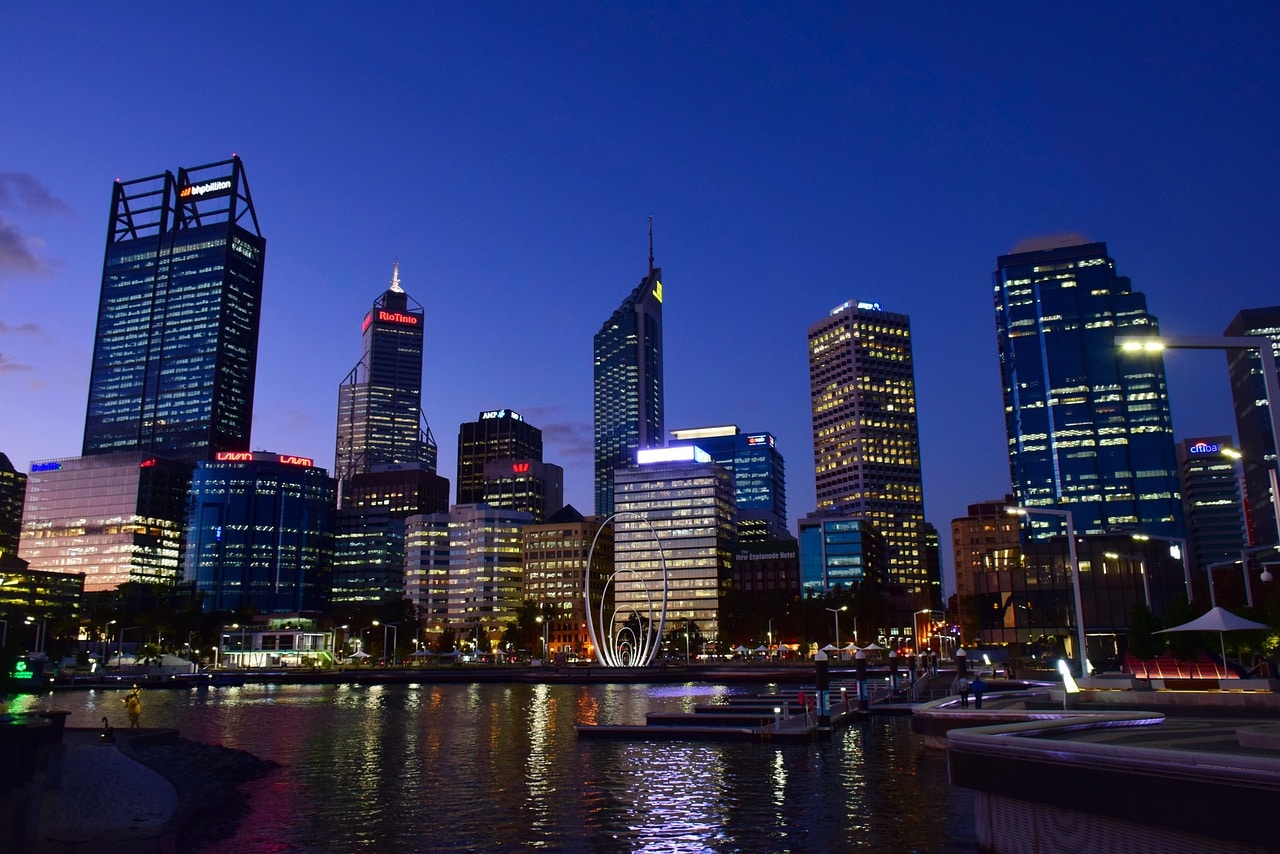 The United Nations considered Australia as one of the best countries to live in the world. It has an excellent quality of life index that many immigrants chose as their place of retirement. The government has a robust economy, excellent access to education and high life expectation. It is an ideal place to settle among any countries in the world.
Anywhere in Australia is a desirable place to live in. You can choose among the many cities available in the country, and still get the best life you want. The government commits to improving the quality of life of every resident in Australia.
Perth and Sydney are two great places where you can choose to live in Australia. These cities can provide the best quality of life and unrivalled natural beauty.
Perth is a preferable place to settle or to retire. You can enjoy the fresh air, good weather at a more affordable price in Perth than in Sydney. On one side, Sydney, provides you with the ultimate city life. It has incredible beaches, diversity of culture and exciting nightlife at a higher price tag. Overall, it is cheaper to live in Perth than in Sydney.
Choosing between the two can be a bit confusing. Both offer an opportunity to improve your quality of life in varying degrees. If we weigh in the living cost and weather, Perth is preferable. Life in Perth is cheaper than in Sydney. It has fantastic weather surrounded by coastlines and amazing scenery.
Is Sydney better than Perth?
Perth and Sydney are two beautiful places to live in. They both offer incredible beaches and good weather as well. Yet, some differences make each one unique and distinct from each other.
Perth is better than in Sydney. Life in Perth is more laid back than in Sydney. People are more relaxed and can still enjoy the beauty of everyday life. Residents in Perth are more friendly than in Sydney. You can expect a higher degree of anonymity in a bigger city like Sydney than in Perth.
Moreover, it has better weather where winter is more tolerable than Sydney. The Winter season in Perth is not too harsh, and you can still experience the warmth of the sun. In Sydney, there are months that too chilly; going outside is not a viable option.
Since Sydney is a bit crowded than Perth, you have more peace and quiet in the latter. People in Perth know to have fun as well. They prefer to have beers at home with friends than go out to flashy bars like in Sydney.
Perth, being an isolated city, offers impressive sights in Australia. You will enjoy the fresh air and some peace and quiet when you chose to reside in Perth without worrying about much crowd.
Yet, the downside when you chose to live in Perth is the lack of job opportunities.
It may be cheaper to live in Perth, but the chances of getting a job are slim. It is recommended to set up a start-up business than to look for a job. Hope is still evident since the mining sector in Perth is slowly picking up. Of course, a few years from now, there will be more jobs available in Perth when the mining sector stabilizes.
Is Perth more expensive than Sydney?
Sydney is one of the costliest cities in the world. It is way affordable to live in Perth than in Sydney. The main factor for Sydney being so expensive is the real estate. Housing prices in Sydney are skyrocketing. You will need an estimate of $6,000 to live comfortably in Sydney while $4500 in Perth. It is almost 20% cheaper to live in Perth than in Sydney.
Sydney is considered the most expensive city in Australia is caused of a lot of factors. The cost of living is driven by the increase in housing, education, and entertainment well. Real estate in Sydney almost takes up a quarter of household spending. It is the most significant percentage of the expenses when you choose to live in Sydney. The cost of living continues to increase over time.
Relative to Perth, housing and real estate in the city is almost half of the price when you compare it with Sydney. You can save plenty of money and spend it on other aspects of your everyday life. Another thing that makes Perth more affordable is the gradual increase in the prices of food. Unlike other cities in Australia, the price hike in Perth is much slower.
Transportation in Sydney is more expensive as well. In terms of a one-way ticket pass, Perth is more expensive. It will cost you around $4.8 in Perth while $4.4 in Sydney. But in overall monthly expenses, transportation in Perth is $155 while $215 in Sydney.
If you factor in the necessary expenses to live comfortably in the country, Perth is more affordable. The quality of city life you get in Perth will cost you less than in Sydney.
Is Perth warmer than Sydney?
People often believed that Perth is a hot and humid city in Western Australia. Yet, Perth has a pleasant climate that most immigrants chose to stay. It may be hotter compared to other big cities. Finally, the weather in Perth is very tolerable.
Perth exhibits a Mediterranean climate with hot, dry summers and cool, wet winters. Compared to Sydney, with a humid subtropical climate, Perth is warmer. The hottest temperature that it receives runs about 31.6 °C on average. It is also considered the sunniest capital in Australia, with 8.8 hours of sunshine every day.
Even though it is warmer in Perth than Sydney, it has colder summer nights among other cities. Its summer is more frigid than Sydney, Brisbane or even Darwin. The town has the so-called 'Fremantle Doctor,' making Perth colder during summer nights.
People living in Perth look forward to the coming of the 'Fremantle Doctor.' It cools down the temperature even during the summer. Even though summer in Perth tends to be warmer, averaging from 30 °C to 40 °C, the 'Fremantle Doctor' balances it. There is a lovely breeze that rushes through the surface cools down the heat made by the sun.
Unlike Sydney, with lots of activities during summer, Perth has bush fires in the summer. While people in Sydney chose to have fun on beaches to enjoy the sun's heat, those in Perth are more cautious. The ultraviolet index reported extreme during summer in Perth. It causes bush fires along with hot, dry and windy summer in the city.
Why Perth is the best city in Australia?
Now that we established that Perth is a beautiful place to live in. Let me convince you further why Perth is considered one of the best cities in Australia.
Here are the top 9 reasons why Perth is the best city to live in Australia:
Nightlife

Perth may be a little laid back compared to other cities in the country. Plus, people prefer to drink beer in houses than pubs, nightlife in Perth is booming.

Visitors recognized Perth as a nice place to see; pubs, bars and clubs opened considerably. Thus, nightlife in Perth can be very interesting and exciting in the coming years.

Great outdoors

This small city in Western Australia offers the most beautiful sights and activities. Living in Perth can be ultra-fun with lots of activities to try and learn. You can choose boating, camping, and fishing. You can enjoy your life here while appreciating the beauty of nature at the same time.

Neighboring towns

Even though you will never run out of activities to do in Perth, its neighbouring towns are also worth your visit. There are plenty of incredible places in Western Australia as well. There is the Margaret River, where you can visit Aussie wineries and breweries. Having a winery and brewery tours are the right sort of diversion from your Perth life.

Football/Soccer

The establishment of a sports center in Perth opened opportunities for sports as well. The football league system in Perth is now keeping up. Even though it is still amateur, it still caters to all sports abilities that can develop in the long run.

Biodiversity

Australia has fantastic biodiversity. Perth also has the best of the best. Wildlife in Western Australia is abundant. You can expect more in Perth. You will see a mother and a baby humpback whale having the best time of their lives in the sea by walking outside.

When you visit the sea and the coastlines, adorable dolphins will greet you as well. The possibility of seeing penguins landing on the rocks can happen as well. It demonstrated that the government vigorously protect wildlife in this part of the country. You can see more when you go out and explore more when you chose to live in Perth.

Healthcare

If wildlife is well-protected in Perth, how much more its residents? The health care system is exceptional. You can both have public and private health care protection when you need it. Those who lack insurance have Medicare as their option, as well.

Even the public health care system has the best doctors and nurses. It won't cost you a single penny when you ask for treatment and consultation. The government will give you health security to be able to live comfortably.

Housing

Compared to other cities in Australia like Sydney, Perth housing expenses are cheaper. There are housing projects that open opportunities for you to have a decent shelter to live in.

Working

We need to admit that jobs in Perth are slightly limited compared to Sydney. Yet, getting a job here is still possible. You can receive a minimum wage of $17.70, which is better than in other countries.

More opportunitie

The economy of Perth is gradually developing. Meaning opportunities can be limitless. If you have money to shell out to begin a small business, it is possible for your business in Perth to be a success. Plenty of immigrants take the plunge to grow their business in Perth, and they are succeeding.
Perth is the best place to live in Australia. It offers variety of opportunities for people to live comfortably. Aside from impressive biodiversity and scenery. It provides people with health care security, affordable housing, and business opportunity for a living.
Australia is a land of opportunity. You can get the best life in this country compared to other regions of the world. Of course, Sydney stood out as the most popular place to settle. It already established its reputation among the immigrants as a nice place to live. Yet, if we put into the equation the life opportunities you can get in Perth, the latter has many things to boast about.
Perth has pleasant weather and fantastic biodiversity as well. Opportunities to have a better life are kicking in too. You can see that this small city in Western Australia has the potential to provide the best life possible. In terms of cost of living and fantastic weather, between Sydney and Perth, the latter wins. In the quest between Perth vs Sydney, Perth will come out as the winner.