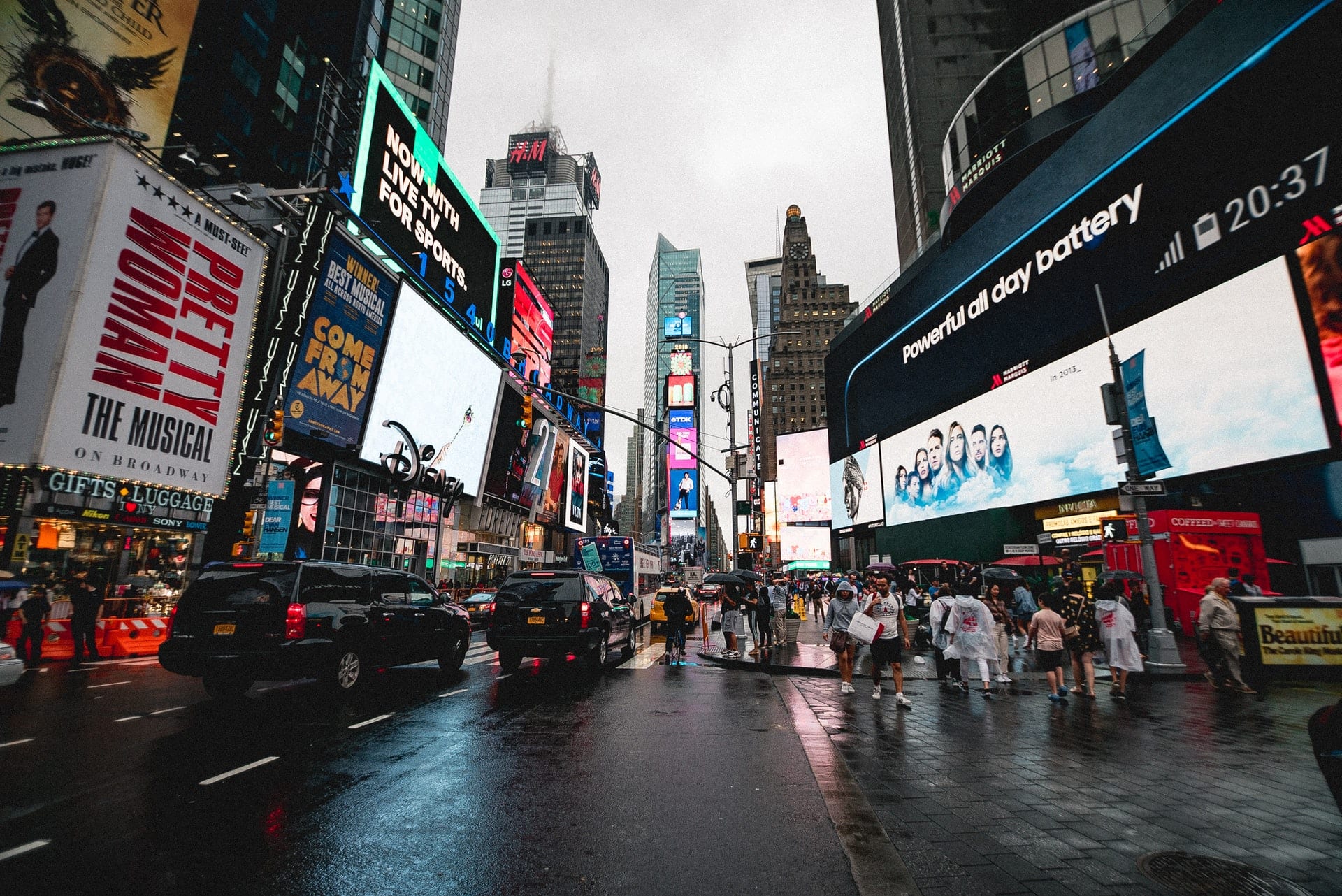 I have been receiving a lot of questions about which city is better. Is it New York? Or is it Chicago?
Chicago vs New York City; a tough decision to make. Chicago is, in more ways than one, a better place to live than New York. Chicago has cleaner neighborhoods. It has a more relaxed and greater vibe as compared to NYC. Plus, NYC is all about the hustle, which does not play well with most.
Both have amazing characteristics. Each city brings with it amazing things that it can offer. From museums, sights, its people, and even food, NYC and Chicago certainly can deliver.
I have lived for a brief period in Chicago. And I went to college in New York and so stayed there for a few years. Before that, I was a New Hampshire girl, as you already know.
But living in both cities for brief periods, I should say Chicago is a winner for a lot of reasons.
Should I live in Chicago or New York? – Skyline Beauty
Nothing compares to New York when it comes to the hustle. Chicago, on the other hand, is known for the laid back life and beautiful skyline. But which one is ideal for living?
Suffice to say, Chicago is preferable over New York. Chicago may have lesser buildings compared to New York, but Chicago is still a city that is worth living in. It is not as diverse as that of New York. But if you prefer something less hectic to live in, Chicago is ideal for you.
Here is why Chicago beats New York City in more ways than one.
The Midwest Vibe
We all know NYC to be the city that never sleeps. This sounds terrible if you ask me. And never sleeping is bad for you.
When in New York, you never run out of people in the streets. Somebody is bound to be awake somewhere. That's how it is.
Chicago is a different story. It is a giant metro. But despite that, Chicago seems to exude a friendly vibe. Compared to New York City, the people of Chicago are more relaxed. They seem to be more laid-back.
Some may contend that Chicago may be a bit more provincial. And yes, compared to NYC, it sure is.
One thing that is an advantage, though, is that Chicago has a personality more than NYC does. And that's what sets Chicago apart from NYC.
Minimal Trash
If you would compare both cities when it comes to cleanliness, Chicago wins it hands down.
It is of absolute importance to know that in New York, the trash bags are placed on the sidewalks. Over time, or until the collector drops by, these trash bags accumulate. And this is one of the city's problems that get worse by the day.
In Chicago, it's a different story altogether. The trash goes straight to the back-alley bins.
While Chicago's manner may keep the sidewalks cleaner, it has its disadvantages. It brings with it alleys that are not at all the best-smelling in the world.
I'm not saying there is no trash in Chicago's streets. But they're rare to find.
So, if you let me choose, I'd rather have that than a trip on my own garbage.
Traffic and the Public Transit
This part here is a lot of things.
First, let's accept the fact that the subway system in New York is aging. It has been aging for decades. It's been deteriorating, and public commutes are never fun in New York. Leave home early or expect delays.
In the past few years, Chicago had been investing a lot in updating its train lines. This is a good thing. It now has Red, Blue, and Purple lines. The updates have made public transport in Chicago better than it was before.
And because we have seen the public's trust brought back to its transit, most would just go ahead and take the train. Whether they're off to work or to some errand, the city's public transit is the better option.
The more people that use public transit, the fewer cars there are in the streets. Traffic is not as heavy as compared to that of New York's.
Plus, Chicago is easier to navigate. That's a bonus!
Easy Airport to City Access
Both cities can be accessed via their respective airports. Chicago has O'Hare and Midway. New York has LaGuardia as the nearest to Manhattan. NYC also has JFK.
What sets Chicago apart is its easy access to its airports. Traveling is much easier when in Chicago. You can get to its public transport, and it's easier to be at the airport. Even if you drive by car, both O'Hare and Midway are easier to drive to.
LaGuardia is NYC's airport that's nearest to Manhattan. You'd be lucky if you get a flight at LaGuardia. But if your flight is at JFK, going there is a tedious process. It takes a lot of time, and it needs a lot of effort, whether through public transport or driving.
Comparing the two, tourists usually venture into Chicago. This is because of its easy access to the city. Unlike when you go to New York, getting into the city is, in itself, already daunting.
Just the thought about the trip gives me the creeps. I'd rather not. Chicago is way better.
Pretty with a Capital P.
Whether you go to this neighborhood or that corner, there is always something that could wow you. In a nutshell, Chicago is beautiful.
Everywhere you go, there are lakefront views. On the city's every corner, you can take a look at its beautiful skyline. Plus, it also has historic homes that bring with them history like no other.
I'm not saying New York isn't pretty. It is, too. New York has its own share of amazing spots. But these spots are those that you really have to plan on visiting. You have to intentionally plan ahead to get there.
In Chicago, these beautiful corners are just everywhere. You may be on your way to work, and you'd pass it by.
Trust me. Beauty is in Chicago's every corner.
Is it cheaper to live in Chicago or New York? – Cheap – Housing, Above All Else
Let me get this clear.
New York is an expensive place to livein, while Chicago has cheaper everything. Chicago has more affordable food, housing, and cost of living in general.
The price of a one-bedroom apartment in Chicago's city center is lower than New York's by about half the price.
That's how affordable Chicago is compared to New York.
Plus, public transportation is much cheaper in Chicago.
These two are usually the ones that take the bigger chunk of everybody's budget. When you have housing and rent on your side, who can go against you? Nada!
It is cheaper in Chicago than in New York.
Let's take a look.
Housing and Rent
Chicago is, by far, more affordable than NYC when it comes to this aspect.
For somebody who rents an apartment, it should be around $1,300 or so per month. And this is already on the higher end of Chicago properties. Rentals like this would usually be for a 750 or so square feet unit. It comes with central air conditioning, appliances, and even a doorman.
For the same price in New York, it can be in a building that's more than 60 years old. It may probably come with a crappy air conditioning system. It may not even come with a doorman, not that it's that important. But, you see the difference?
The situation will be different if you live in Queens or Brooklyn. For the same price, the place may be a bit bigger. But think about the environment you'd be in. Plus, if you include amenities and such, you won't be living cheap in NYC.
Living in NYC entails a lot of costs. These are costs that you can absolutely avoid when you choose to live in Chicago.
Transportation Costs
Another advantage of living in Chicago is affordable transportation costs. It is cheaper in Chicago than in New York City.
For example, when you choose to take Chicago's subway, it would cost you around $2.25. In NYC, it would be for $2.75.
If you take the 30-day unlimited pass, it would be $100 in Chicago. In New York City, it amounts to $121. And I mentioned earlier, the transport system in Chicago is even way better than that of NYC.
Also, even Uber costs are more affordable in Chicago than in NYC.
These may look like minor things if you look at them. But if you plan on living in NYC, you have to look at how these little differences accumulate over time.
Think about how much you can save for five years. That's a lot!
Food and a Lot More!
Even food in Chicago is way more affordable than in NYC.
Take a look at how much you spend in restaurants in Chicago. Per meal averages at around $15 for an inexpensive restaurant. In NYC, it can go to as much as $20. And mind you, we are only talking about inexpensive restaurants. How much more would it be for the high-end ones.
Even Mcdonald's is cheaper in Chicago. A combo meal in Chicago is around $8, while it is at $9.50 in NYC.
Beer in NYC is also more expensive. The costs are higher by about 42% for local beers. For international brands, NYC is more expensive by 25%.
Everything in NYC is more expensive compared to Chicago. Just take a look at the cost of groceries.
Basic needs like a carton of milk are about 51% more expensive in NYC. Chicken fillet is about 30% or so more expensive.
When you come to think of it, NYC is all about the hustle. And this is something I mentioned at the start of the article. It is the hustle I am not a fan of. The primary reason why people hustle so hard in NYC, maybe because of the higher cost of living.
And that's understandable.
Is Chicago Safer than New York? – The Matter of Gun Control
Surprisingly, New York is safer when you look at the statistics. The city has exerted efforts to minimize criminal activities over the years. Because of that, NYC is 30% safer than the city of Chicago.
This is statistics from the end of last year. And by today, it may be a bit lower or higher. But when you say "safe," you also talk about the feeling of security. Whether you walk its streets or dine in any of its restaurants, you feel safe.
Neighborhoods
Chicago has about 77 neighborhoods. And about 6 to 10 of these neighborhoods are off-limits to visitors. What I mean is that these neighborhoods are those that you should not venture into. If you don't live there, you don't have any reason to be there.
But each city has its own share of these neighborhoods. NYC, for example, has East Harlem. It also has the South Bronx, both of which are famous for the violence that has the potential to occur.
Guns – Yes, you read it right!
The other concern I would like to point out is the issue of guns.
If you look at the map, Chicago lies next to the state of Indiana. And I don't know if you know it, but Indiana has a relaxed policy on guns. There, you can own a firearm without a permit as a requirement. Also, firearms in Indiana need not be registered.
Indiana is about 30 minutes or so from most parts of Chicago. One can just go to the border and find a store that sells guns, and that's it.
In general, Chicago is a safe place. It is not as violent or dangerous as the media would like you to believe.
But just like when you go to places, certain precautions need to be in place.
Practice these safety precautions, and you'll be fine… no matter which city you're in.
Conclusion
Having discussed everything above, I can only say it should always be Chicago for me.
NYC is not bad at all. In fact, there are a lot of things that NYC is better at. Examples are Broadway shows. Then there's a weekend spent at Central Park or even shopping in SoHo.
I love New York City. That's a fact. I even try to go there and visit once in a while.
But if I am to choose between NYC and Chicago to call my home, Chicago takes the top podium. That's without any hesitation at all.
Are you ready to call Chicago "home"?
Let us know.