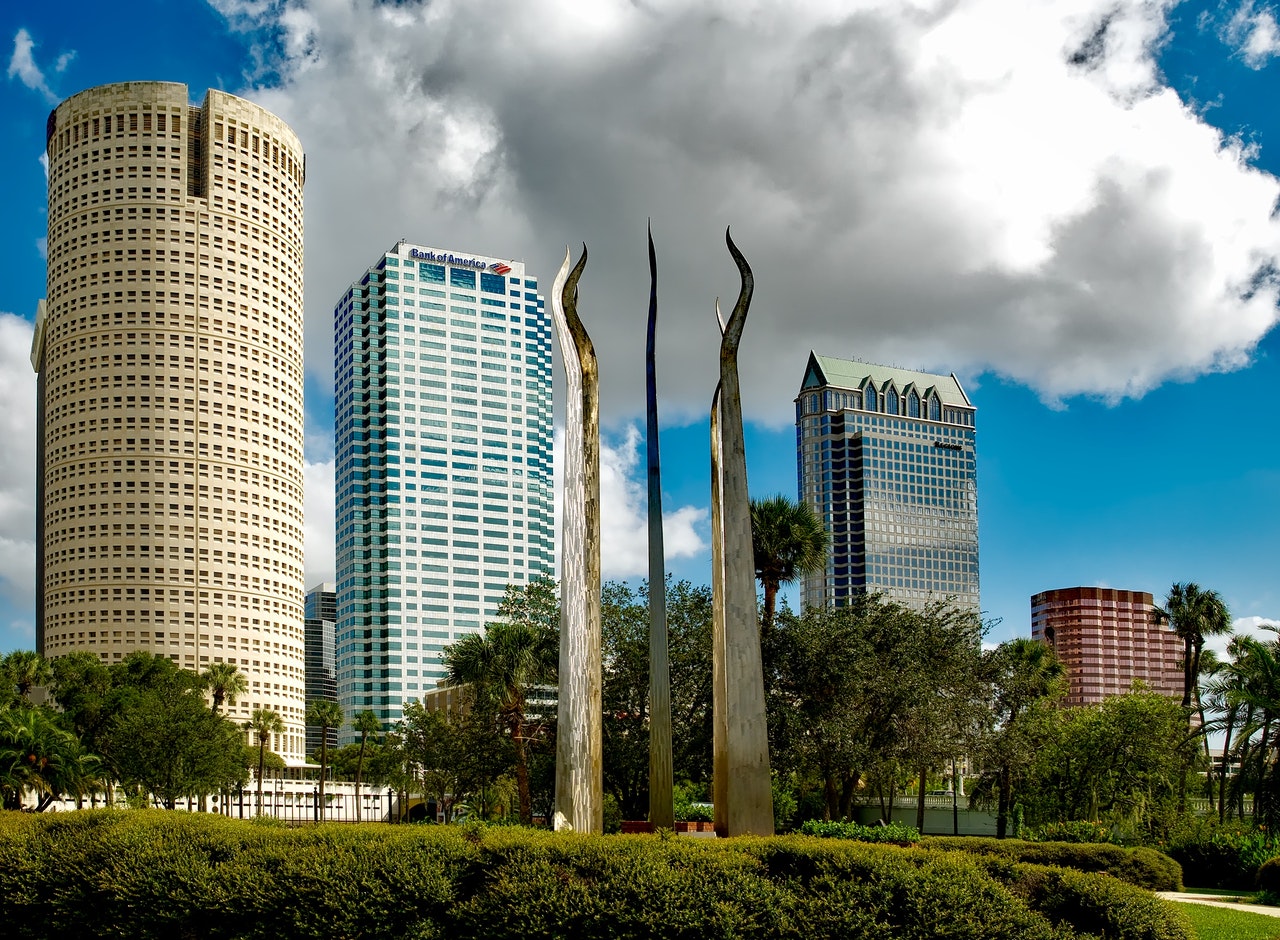 Tampa is a bigger city. It has more people and has severe traffic. Additionally, it has more jobs. On the other hand, St. Petersburg has a better vibe to it. It is more vibrant. It is also more fun. It has a better downtown area when it comes to restaurants and its nightlife. The area is also near the beaches.
When it comes to questions of which is better, here are a few pointers. There would be pointers like the quality of life. There is also the consideration of recreation. But aside from these, there would be other things also to take note of.
There are a lot of positive and negative things in each city. This is especially true if you rent or purchase a home.
One of the things that you have to take note of is the home. Make sure that the home is solid. Make sure that the home is of concrete block. Stucco would also be fine. This is especially important if you live near the coastline.
This is because the state of Florida has higher insurance costs than any other state. This is glaring, especially if you come from another state—one more thing. If you are not from here, your insurance company may have hesitations writing you a newer policy.
The state also has flood zones. And with that, flood insurance in both these places is expensive. They're also not easy to get. If there is one reminder we would like to put out there, avoid the flood zones.
Also, Tampa is something they consider a sinkhole alley. St. Petersburg is something that is nearby.
Before relocating to any of these locations, make sure to investigate. Ensure that the location you are moving to is stable and sturdy.
Before purchasing a home, if in case you will, make sure to check thoroughly. In these two locations, there have been a lot of developments lately. Lucky you if you get home on stable ground. But there are those in locations that are not so sturdy.
Check the sinkhole history of the area you are interested in. Better yet, consult a sinkhole map. It is online, and you can easily access such information related to the area you may have your interests in.
You have to put in mind that sinkhole insurance is not cheap. It is full of varying definitions and restrictions depending on the type of sinkhole. And each of them can impact your home in many different ways. You don't want to go through the mess of living in unstable grounds.
Over the years, there have been a lot of structures that met destruction because of sinkholes.
Another thing about Florida is the trees. They're beautiful.
But one should also accept the fact that the state sees storms on certain occasions during the year.
Before moving into a new home, make sure that there are none of those trees nearby. They can hamper your quality of life. Turkey oaks are some such examples. During strong winds, they may even fall down on your homes.
Many other tall trees weaken during storms. Make sure that you can check ordinances that cover the movement of trees. But make sure to check with the local ordinances on this.
Throughout the state, there are also older neighborhoods. These are those that are usually established. They have well-built structures.
But these structures have a downside.
The technology was never included in the planning of these homes. There may never be fiber optics in these locations. These neighborhoods have older lines – both cable and phone lines. And these may not be seeing any upgrades anytime soon.
There is just too much politics in these aspects. Plus, not many people would want to pay for newer and faster technology. There are a few existing lines. There is technology. But the bandwidth and the speed may not be at par with newer neighborhoods in the state.
The next thing you have to note is the cost of utilities. As you can see, one of the few utility companies in the state recently doubled up on its rates. This resulted in an increase in water bills in about 20 counties in the state.
Many of these neighborhoods were not able to see an increase in more than three decades. Most structures are deteriorating. Plus, there have been hurricanes in the past, which all did not help either.
Before settling in any of the neighborhoods in Florida, make sure to check on these rates.
When it comes to these two locations, there are a lot of differences, but in a good way.
Tampa is in Hillsborough County. On the other hand, St. Petersburg is in Pinellas County.
In the state of Florida, the county that you are in would make a big difference when it comes to taxes and all. We know finances matter. And if you are getting a home in Florida, this would be something you need to check.
Make sure to check on the taxes you are going to pay per year. The differences, depending on which county you are in, would vary greatly.
Also, if you are going to commute to work, consider your options.
Where are you going to work? How much are you going to receive?
A lot of people have been moving to Florida to live. And these are not just specific to the older population. Tampa is getting a lot of the younger to middle-aged population.
When it comes to salaries and jobs, Tampa has more of them compared to St. Petersburg. Plus, the bigger companies are in Tampa. So, if your goal is to move up the corporate ladder and make it big, go for Tampa.
Expect a lot more traffic in Tampa than in St. Petersburg.
The state has always been working on its different infrastructures. This would include fixing old roads as well as building newer ones. Because of this, expect traffic to be bad in certain areas at times.
How is the job market in Tampa vs. St. Petersburg?
St. Petersburg actually saw an increase in its job market in recent years. But the increase cannot be at par with the increase in Tampa. This puts Tampa's job market at a more advanced level compared to that of St. Petersburg. In short, you would easily find a job in Tampa than in St. Petersburg. The same goes for when you aim for corporate growth. There is more growth in Tampa than in St. Petersburg.
In recent years, job growth in St. Petersburg had actually taken on a positive note. It increased by 19.5%. But when you compare this growth with that of Tampa's, this is lower. Tampa saw a 27% job growth in the city for the past ten years.
St. Petersburg's growth for the past ten years is lower than Tampa's. But this growth is still higher than the national average. This is because the country saw job growth of about 7.3%. And this is a conservative number.
On another note, when you look at growth in recent years, the numbers were equally shared. Both cities saw an increase in job growth of 2.3%. This is not exactly the highest in the country. But this is actually higher than the national numbers.
Recently, the country only saw a job growth of 1.6%. This means that the job growth in both Tampa and St. Petersburg is actually higher.
Growth for the past three years was at 9% for Tampa and 8.3% for St. Petersburg. These numbers are still higher than what the country experienced, which was at 4.7%.
Now, both cities saw job growth higher than the national number. But while higher, Tampa's growth was higher than that of St. Petersburg.
This can be because of the many job opportunities that are in Tampa. We should remember that Tampa is the bigger city of the two. Tampa is also more of a metro type of location than the relaxed vibe of St. Petersburg.
This is why startups and businesses would choose Tampa over St. Petersburg.
Such would then lead to the city having more jobs for its people.
When looking into relocating to another city, Tampa is the better option between the two. This is because, with Tampa, you would easily get a job.
Tampa also brings with it the corporate growth that one would aim for.
This is not to say that St. Petersburg does not have jobs. Yes, they have. In fact, whether you choose Tampa or St. Petersburg, you would still likely get a job.
It is just that the job offerings in Tampa are more compared to that of St. Petersburg.
Is it cheaper to live in Tampa or St. Petersburg?
St. Petersburg is cheaper than Tampa. In fact, it is 1.5% more affordable than Tampa. St. Petersburg housing costs are 3.1% more affordable. But when it comes to health-related costs, Tampa is cheaper by about 2.9%. Overall, St. Petersburg is more affordable. But the differences may not be much.
Comparing the two cities, one would easily see the difference when it comes to costs. Let's peg the national average at 100 points. This would provide us with a benchmark when comparing prices.
Overall, the costs in Tampa would be 100.1. This is slightly higher than the national average. On the other hand, St. Petersburg lies at 98.6.
In fact, most of the commodities in St. Petersburg are cheaper compared to Tampa's.
One such example is food and groceries. Both cities have ratings that are higher than the national average. Tampa sits at 105.1, while St. Petersburg's score is at 104.9. Despite both being higher, St. Petersburg's is lower compared to Tampa's.
The same is true when it comes to housing.
As we all know, housing is one of the most important commodities to consider. Housing in Tampa is at 94.9. In St. Petersburg, it is lower by 2 points. St. Petersburg lies at 92 points. This is 8 points lower than the national average when it comes to the cost of housing.
Another important commodity is the cost of transportation.
This is actually important in the sense that this would eat up a lot of your budget. One of the things you need to consider is that you have to go to work when relocating.
And when we speak of work, how do you go to work? Are you driving? Or are you commuting?
No matter how you go to work, transportation cost is something you should consider.
Tampa's transportation costs went beyond the national average. Its score is 112.1. While St. Petersburg's number is below the national average, there is just a slight variance.
When the national average for transportation cost is at 100, St. Petersburg's is at 98.2.
Finally, aside from food and housing, another important commodity is healthcare cost.
The reason is obvious. One needs to take care of one's health at all times.
Healthcare costs in St. Petersburg are higher than the national average. When the national average is at 100, St. Petersburg's is at 101.4. It may not be much. But when one looks at the bigger picture, this shows that it is more expensive to stay healthy in St. Petersburg.
Tampa, on the other hand, has healthcare costs that are lower than the national average. When the national average is at 100, Tampa's is at 98.5.
The reason for this is because Tampa is bigger geographically. Because it is bigger with a stronger economy, there are more health institutions in the city.
The existence of more hospitals creates competition in the area. The competition can result in a higher quality when it comes to healthcare. The lowering of costs is also an indirect result of competition. This is when each institution strives to be the best at a much lower price.
—
In general, both locations are great.
Both are cheap as well. Plus, both of these cities can provide you with the job that you need.
Personally, we would choose Tampa over St. Petersburg. This is because of the job opportunities that it can provide. This is also because of the amount of growth, career-wise that it brings to anyone.
While costs in Tampa may at times be higher, the difference may not be that much.
And the deciding factor is the lower cost of healthcare. At times when most people realize the importance of health, this aspect is a game-changer.
Again, both are great and amazing cities.
While we chose Tampa, we won't blame you if you choose St. Petersburg.
Because at the end of the day, it would all come down to your priorities. It would all come down to your lifestyle.
How about you? Have you already made your decision?