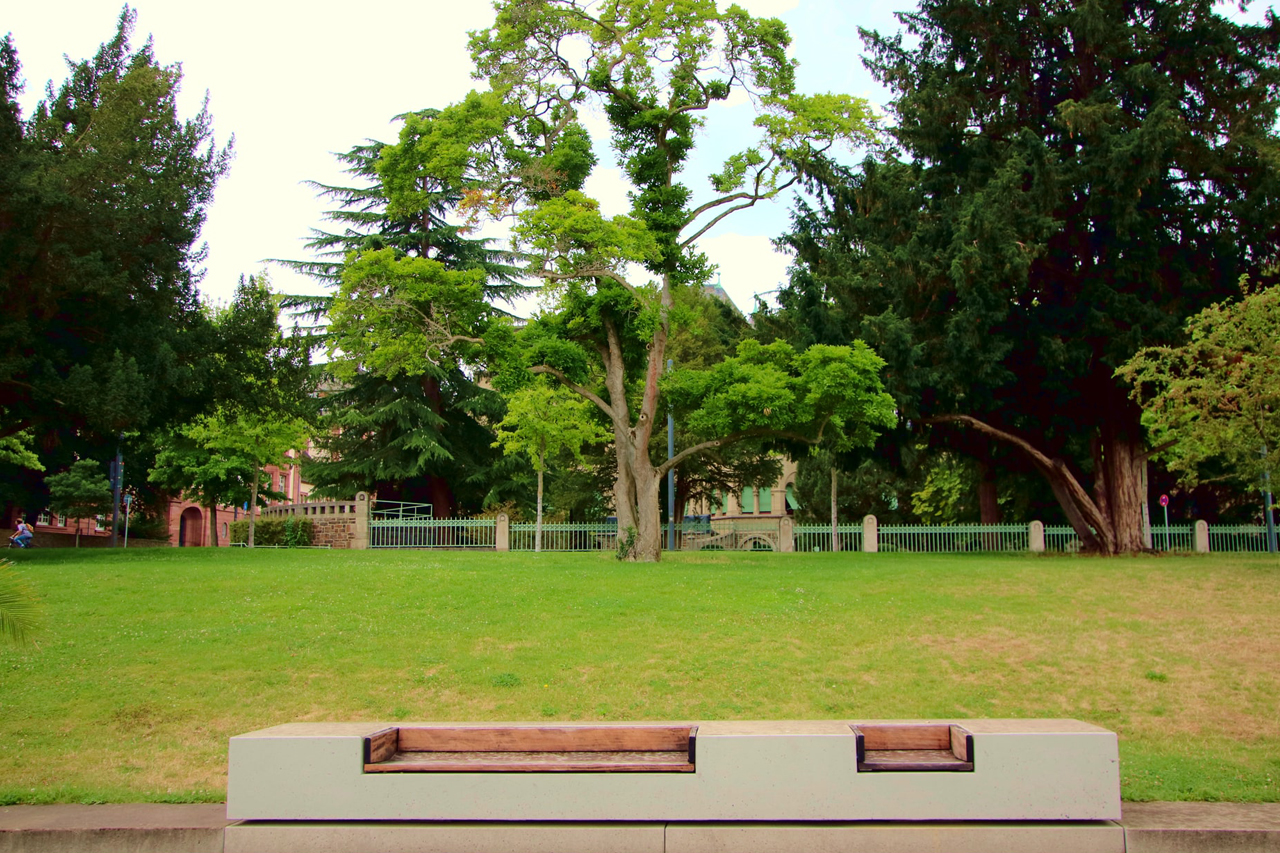 Squeezed in between the coastal mountains and San Diego Bay is the beautiful city of Chula Vista.
Translated into English, Chula Vista means "beautiful view." The reference is apparent. The scenic location is stunning.
This Californian paradise city has a wealth of attractions to offer its visitors. There are natural attractions, theaters, water parks, and more.
While there are attractions on the outskirts, there are sites within the city itself. There is no need for you to take long drives to visit these destinations.
You have to walk from Point A to Point B or ride through the city's reliable transportation system.
Here, I will give you some of my favorite places in Chula Vista.
1. Chula Vista Bayside Park
First off is the Chula Vista Bayside Park.
This modest coastal public park on the eastern side of San Diego Bay offers a variety of activities to its guests.
You can take slow walks on its paved walking trails. You can also settle down and relax at one of their picnic tables if walking is not your thing.
But what I adore most about Chula Vista Bayside Park is the fishing pier. It is a pier with an unbelievable view of the San Diego-Coronado Bay Bridge. It also provides you with a fantastic view of the San Diego skyline, which, for me, is fantastic.
Several amenities are at the park.
There are paths for biking, walking, and running. There's even room for skating, believe it or not!
Bring your bike, if you have one. There is a parking space for your bikes, big or small.
There are also exercise stations and play spaces for kids of all ages.
And if you go hungry, concessionaires are in some areas of the park.
And oh, before I forget. There is also a tiny, sandy beach here.
And because there is a beach, you, of course, can swim. There is a little bit of swimming and paddleboarding off the coast. You can kayak or even take guided kayak tours of the marsh nearby.
There are several restrooms within the park. And so, you do not have to worry when nature calls.
And if you are wondering, the park also accepts the hosting of special events and functions.
2. Sesame Place Park
This park is relatively new.
The Sesame Place San Diego is one of the city's newer attractions.
The theme park covers an area of about 17 acres dotted with Sesame Street-themed rides.
Naturally, there are parts of the park that is interactive.
An interactive neighborhood is within the vicinity, which looks as accurate as the set from the show.
And like any other theme park, Sesame Street characters are milling around. They stroll around the park and greet guests.
Sesame Place is Chula Vista's newest and one of the best places you can visit with your kids when in town.
3. Mattress Firm Amphitheatre
The Mattress Firm Amphitheater lies about 72 acres of land and open fields.
It can seat up to 20,500 spectators and is one of the biggest concert venues in the city.
The Mattress Firm Amphitheatre first opened in 1998 and went from one name to another.
People used to call it the Coors Amphitheatre. It was also once called the Cricket Wireless Amphitheatre. And finally, it was once known as the Sleep Train Amphitheatre.
It boasts more than 9,400 chair back seats and more than 10,000 lawn seats. It is also the preferred venue for big concerts and performances in the past.
Some of the most notable artists who performed here were the Spice Girls, Deep Purple, and Counting Crows.
4. Mountain Hawk Park
Mountain Hawk Park is smaller compared to Chula Vista's other attractions. But it serves its guests well with several activities.
For starters, the park is only 12 acres in size.
But its facilities include a theater, a children's playground, hiking paths, and several basketball courts.
If you live an active lifestyle, it is evident that Mountain Hawk Park is an ideal place to visit. You can see the park either roam around and explore or exercise.
It also has picnic tables and an interactive water feature open to the public from April until November.
5. Memorial Bowl and Park
Memorial Bowl & Park is home to the Memorial Bowl.
Built during the Great Depression, the Memorial Bowl used to have a significant water feature. It now has a stage where you regularly see outdoor concerts and performances.
The park is a beautiful urban park. It is one of the prettiest I have seen so far in Chula Vista.
But what I think about the park is that it can be an excellent venue for special occasions.
The park is beautiful. With minimal decorations, it can be romantic. Weddings, for example, should look great here.
And it can seat up to 700 guests.
What more could you ask?
6. Bay Bridge Brewing
In 1996, Jim and Doug started brewing beer in their backyard. And that was the start of a huge story.
Fast track to 2006, and we have the first-ever craft beer company in Chula Vista.
Meet the Bay Bridge Brewing.
As mentioned, Bay Bridge Brewing is the first-ever craft beer company in the city.
It brings to the front an industrial-style tasting room. The tasting room has a large-screen television, a copper mash tun, and seven beers on tap.
In a nutshell, you can say that Bay Bridge Brewing specializes in the classic ale category.
What I like about the brewing company is its laid-back vibe. It gives out a relaxed vibe.
Plus, they serve full-bodied and well-balanced beers, making the brewing company an easy place to spend the night.
Try out their different beers when visiting, such as Bonita Blonde and Wolf Canyon Wheat.
You can also get America's Finest Amber Palomar, Pale Ale. The Star of India IPA, Rolling Hills Irish Red, and Bill of Rights Red IPA are decent choices.
The tasting room is available for you from Thursdays until Sundays.
The brewery also hosts special events and functions.
7. Gunpowder Point
This place is a historical site in Chula Vista. It once housed the Hercules Powder Company. The company used to harvest potash and acetone from kelp during the early 1900s.
During those years, the DuPont Family brought gunpowder technology to the country.
The family escaped the French Revolution. They emigrated from France to the U.S. in the 1800s.
It was then in the 1900s when the factory produced gunpowder and cordite. Cordite is a smokeless powder used during World War I by the British. Cordite is from potash and acetone.
Located across the road from the Living Coast Discovery Center, Gunpowder Point displays the remains of concrete pads. Other scattered structures are living proofs of the industry that once dominated the site.
8. Tacos el Gordo
From tourist sites, let's proceed to something I love – tacos!
What I like about Chula Vista is the food.
It is home to numerous cuisines with Mexican influences. Aside from Mexican food, there are also Asian cuisines, Italian, and many other choices.
But as you may well know, I love Mexican food most of all.
And so, when it comes to Mexican food, Tacos el Gordo is the one to beat.
Located on Broadway and H Street in Chula Vista's downtown area, the restaurant serves affordable dishes from Tijuana.
Some of their most delicious are tacos, quesadillas, tostadas, and mulas. And while you are at the restaurant, don't forget to try their suaderos.
Tacos el Gordo is one of the eateries in Chula Vista you should not miss.
9. Community Congregational Church
In 1953, eight friends desired a simplified place. They aimed for something that provides a non-liturgical kind of worship.
It was then that they founded the Community Congregational Church.
It is a self-managed religious entity under the United Church of Christ and aims to create a Christian fellowship that brings people together.
The Church holds regular services led by a Lead Pastor. They also have receptions right after to welcome newcomers and traditional worshippers.
The other activities here involve Bible studies, special programs and activities, concerts, choir practices, youth fellowships, and adult education seminars.
Visiting the Church provides visitors with an overview of the organization and its beliefs.
10. Otay Ranch Town Center
For those of you who love shopping, brace yourselves.
The Otay Ranch Town Center is an open-air shopping mall. What I like about this place is its versatility.
It has anything and everything under the sun.
It has more than 100 stores, including big names like Macy's, Barnes and Noble, and even Apple.
It also has a multi-screen movie theater, several restaurants, and a play area for your kids. And if you have a dog with you, you can have them tag along because there is a dog park within the town center.
Once per week, they also have a Farmer's Market open.
Here, you can source the freshest produce. There are vegetables, fruits, etc., sold here.
11. Village Walk at Eastlake
From one shopping area, we proceed to the next shopping center.
Village Walk at Eastlake is an enchanting place where shopping is life.
It is in the Eastlake area of Chula Vista and boasts a fantastic selection of brand stores and specialty shops.
There are also many options for dining. There are coffee shops and several other amenities.
What I appreciate about this place are its walking paths and water features. You'll also see a pond full of koi and turtles.
There is a sandbox for your kids to play in and a grand clock tower that looms over everyone in the vicinity.
The place also has several spacious areas. These spaces should suit special events and functions well.
Now, which brands are here?
There are several brand stores and favorite restaurants in this area. T.J. Maxx, Hooked on Crab, Sprouts Farmers Market, and even Petco are brands you can find here.
Pho Hiep is also here. You can also drop by The Broken Yolk Cafe and a lot more.
If you are not satisfied with one shopping center, you can drop by here. You will never look at shopping the same way again, I guarantee it.
12. Family House of Pancakes
And last but certainly not the least is another dining place in Chula Vista. Now, this should be obvious. I love eating.
Family House of Pancakes serves breakfast, lunch, and dinner.
The setting is casual and relaxed, so you do not have to worry about dressing up to the nines.
Founded in the 1960s, the restaurant provides its diners with a wide array of classic American dishes.
There are pancakes (obviously), egg plates, and several other breakfast meals. There are also fresh salads for lunch and the yummiest prime steaks and burgers for dinner.
Of course, the menu includes more food than the ones I mentioned above. But if you decide to drop by, make sure to try at least their steaks.
Their breakfast meals are also superb!
They have a weekly special which they offer the whole year. The restaurant also has senior, holiday, and kid's menus to explore.
—
With an estimated 275,000 residents, Chula Vista is a place to visit.
From waterparks, open spaces, and museums, the city is full of attractions to explore on foot or public transportation.
Believe me when I say it, but Chula Vista is lovely. It has several attractions for you to explore.
And what is more, is that the city has fantastic food choices. I am sure by now you know that I love food.
Chula Vista is a city of beautiful sites, friendly locals, and delicious food.
What more could you ask?