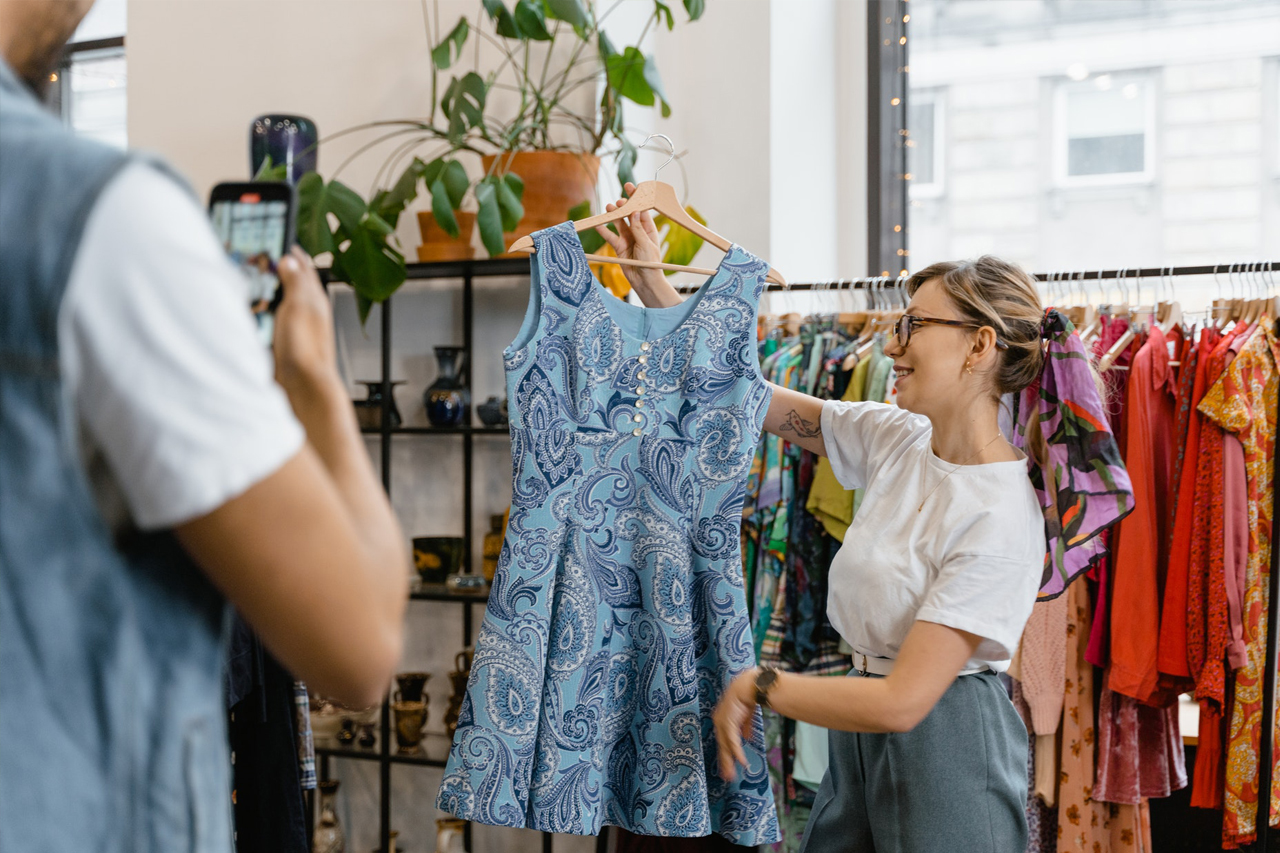 Plano, Texas, is an excellent area to raise a family for various reasons, one of which is the abundance of attractions accessible through public transportation. Taking the kids on a local excursion without a car can help you save money for more extensive, more exciting trips to other North Texas treasures.
The city is known for its shopping, dining, and live music, but there are also some fun and carless-drive family-friendly activities that you can find across the city.
Here's my compilation of things to do in Plano without a car.
1. The Shops at Legacy
The Shops At Legacy is an outdoor retail plaza with two shopping sides that require crossing the street. I like that this retail area allows dogs and has a few dog-friendly eateries.
When walking about this area, you'll note that there are a lot of restaurants, so make arrangements to meet up with friends here if you're not sure where to eat for your next meal. Then choose from the options shown.
There are a lot of stores here as well, but most of them aren't what you'd expect to find at a regular mall-like North Park Center.
We snapped some shots of a great Christmas tree display as we wandered around. This location would be charming at night during the holidays.
Overall, it is worth a visit if you are in the region.
2. Jack Carter Park Dog Park
Jack Carter Park Dog Park is a two-acre canine exercise facility along Bluebonnet Trail with separate grounds for little and prominent canines. There are two gates, picnic tables, seats, drinking water, and dog waste bags in the park.
This dog park is fantastic! They have two large areas, one for bigs and the other for smalls. Even though my dog is 27 pounds, I bring him to the small dog side, and he enjoys it. Both sides have walkways, allowing you to get some exercise as your dog runs about.
If you want to stroll around the perimeter of the grass area, there is a boardwalk, and there are some shaded sitting spaces where you can relax and watch your dog. Each section is double-gated, making it easier for you and your family to navigate the park.
3. Bob Woodruff Park
Bob Woodruff Park has lake views, including intertwined bicycle and walking routes. Picnic tables, volleyball courts, and fishing places are available in the park.
It's a fantastic spot to run! I like jogging the paths that go to the park and around the lake!
It is a great area to stroll your dog or give the ducks bread. Walking around the lake is a great way to clear your thoughts. The lake has a length of 0.76 miles. It's simple to track how far you walked or ran throughout a workout!
This park is my favorite. Nothing could be better.
4. Downtown Plano
After a fire almost devastated the neighborhood in the early 1890s, many of the structures in downtown Plano were built. Visitors will discover an antique shop, gift, apparel boutiques, and government offices in the specialty retail area.
You'll find a pleasant park with a charming gazebo, a rebuilt vintage rail car, and several attractive old buildings with lots of promise in historic Downtown Plano.
Take in the sights and sounds of the city while dining and drinking. We like Lockhart's. Ye Old Butcher Shop is also a favorite.
If you have older children or adolescents, a trip to Downtown Plano will be a hit.
5. Arbor Hills Nature Preserve
Arbor Hills Nature Preserve has 200 acres of open space. People can use the pavilions, jog on the track, hike, play orienteering, play on the playground, ride their bikes, and climb the observation tower.
You can walk on the pavement or hike through this well-kept preserve. It is a fantastic place to be if you have kids or babies in strollers. On the paved paths, it will take you about an hour to walk around the park, but it will take you 1 1/2 hours on the trails.
If it has rained recently, skip the preserve. Walking about when the park is wet might be difficult since it has packed clay rather than mud.
Overall you'll enjoy it here if you've never been. It is also a beautiful place to take pictures.
6. Russell Creek Park
Russell Creek Park is one of Plano's most beautiful parks. Great spot to play, stroll, run, cycle, or sit and relax, as we did during our stay.
It is the ideal spot for enjoying the outdoors! I like going down to Russell Creek and wandering around the pond on a lovely day. A playground with swings for children and daring adults, a sand volleyball court, and a basketball court are available.
A few restrooms are available, but bring your toilet paper and hand sanitizer. The outdoor pavilion with built-in BBQ grills is accessible for rent. Note that you must provide your charcoal and fire-starting supplies.
Go to a lovely jogging trail around a pond with excellent views to maximize your visit here. Trees were planted beside the pond to remember loved ones, as plaques on each tree stated.
7. Heritage Farmstead Museum
Over 10,000 artifacts connected to farming on Texas' Blackland Prairie from 1890 to 1920 are exhibited at the Heritage Farmstead Museum. You'll see the 1840 Stone House, an example of a late Gothic Victorian mansion, in the museum.
We had a great day exploring the Farmstead Heritage Museum in Plano despite the heat with a great guide. This tour is fantastic every day! Certainly one of the greatest we've ever seen for a Victorian farm and farmhouse.
It has a dozen outbuildings around and back the Farrell-Wilson Farmstead Heritage Victorian residence. Cultivated flowers and vegetables are in a cottage garden style on the property. Throughout the year, there are celebrations involving demonstrations and unique events.
Farm animals are there all year. The grounds and enclosures here were immaculate. I didn't smell or see any dung despite having numerous chicken coops, two enormous adult goats, lamb and sheep cages, and a donkey. Pancho, the donkey, seems to be a people person. You'd be even more welcome if you brought treats.
We had a terrific time on the 1.5-hour tour. The docent was very knowledgeable and patiently answered all of our concerns. It is an experience I highly recommend.
The tour of the house is not free. During museum hours, you are welcome to walk about the grounds for free.
8. Oak Point Park & Nature Preserve
The Oak Point Park & Nature Reserve has over 800 acres to explore. The park has an amphitheater, a pavilion, and 8.5 miles of hiking and biking paths.
This trail system appeals to me since it has a mix of paved and natural routes. I prefer the natural paths since they are less crowded, but the advantage of the paved pathways is that there is still plenty of room to wander in this lovely preserve if the natural trails are too muddy.
There's a lovely pond to wander about, with many water birds to witness along the banks.
The natural pathways that wind through the woods follow Rowlett Creek's banks. You can go 5 to 6 miles on the wild paths if you are inventive. Because there is relatively little inclination, the trails' difficulty level is easy.
You can bike on the paved routes but not on the natural trails. You can also fish, kayak, and canoe on the pond, but you can't swim.
There's also an above zipline and an aerial obstacle course between the trees.
I must say that Plano residents are fortunate to have such a magnificent trail system!
9. Interurban Railway Museum
You can tour a railway post train car at the Interurban Railway Museum to learn about how mail was transported by train, view early 1900s advertising, and learn more about the people who lived in the region.
This charming tiny museum was a delight to see! We arrived on a bright Saturday afternoon and met a kind docent who volunteered to show us around. He examined the train car outside, which provided a fascinating glimpse into the past.
We were able to see how the rear of the train car was set apart for the post office and how segregation influenced the train car's layout. It was fantastic to stroll into that vintage car and listen to the guide tell us everything about its driving history throughout the DFW (Dallas–Fort Worth) region, including Waco.
We walked back inside the museum to investigate after our train car tour. It was jam-packed with helpful information and fun hands-on displays for kids and adults. You can witness how trains are powered and learn all about it firsthand! This tiny museum was more intriguing and educational than the Perot!
10. Legacy Food Hall
"Where can I locate the finest (fill in the blank) in town?" Legacy Food Hall is the answer. Whether you're looking for live music, craft cocktails, or a gourmet paradise, it has it all.
If you want a large variety of food alternatives, this food hall is the greatest and cleanest I've ever seen. The rear section, which offers outside dining, live music, and beverages, is quite exciting.
They also offer a great eating space for wine buyers inside. There are many good-looking food alternatives, so make your way around to see what you prefer.
The second shop has a lot more seating, and instead of taking the stairs, there are elevators. Because this is a food hall, expect to be busy while waiting for your meal, and if you have children, be prepared to keep your youngsters close by while other patrons drink and get irritated in the bustle.
To have a remarkable experience on this site, I recommend trying the Chilangos Tacos. It's excellent!
11. Angelika Film Center
The Angelika Film Center shows independent movies. This theater has a particular time where parents can bring their young children for an early bird matinee and certain movies with food served before the show.
I got tickets to watch The Farewell, a fantastic film.
The service was quite pleasant. Traditional movie snacks are available, and a bar for your entertainment.
Based on what I've seen, they seem to concentrate on more limited releases than other theaters. It is beneficial while seeking a hidden treasure. The cinema we were at didn't have reclining seats, which I liked while watching movies.
In general, I would revisit. In most larger stores, they have a lot of hard-to-find movies, and even with so many people there, there wasn't a huge queue, and they worked efficiently behind the counter.
12. Vickery Park
Vickery Park in Plano is a must-visit if you're searching for a unique place to unwind and get a drink after a hard day. Its delicious food, cool beverages, and fun activities will keep you engaged. You can enjoy a menu of comfort foods while sipping a glass of the brewery's artisan beer.
With your mates, play a casual game of shuffleboard. They want you to feel like you've known them forever, whether you came here for the happy hour deals, the lovely company, or the homemade cuisine. There are no strangers in Vickery Park.
You would not expect high-quality cuisine when you walk in, but it's fantastic, and the prices are reasonable! You will not be dissatisfied!
On my most recent visit, I got the Brisket Sandwich, one of my favorites. It is a melt-in-your-mouth brisket on butter honey toast with Kahlua cream sauce and smoked cheese.
The Vickery will make your stomach growl and your taste senses dance!
Plano, Texas, has so much to see, do, eat, and explore even without a car! From world-renowned landmarks to hidden jewels, there is plenty to discover. I hope you get the chance to visit some of these great locations and appreciate Plano.
Thanks for reading my list of excellent Plano attractions to do without a car. Please offer your views in the comments area if you want to contribute to this list.