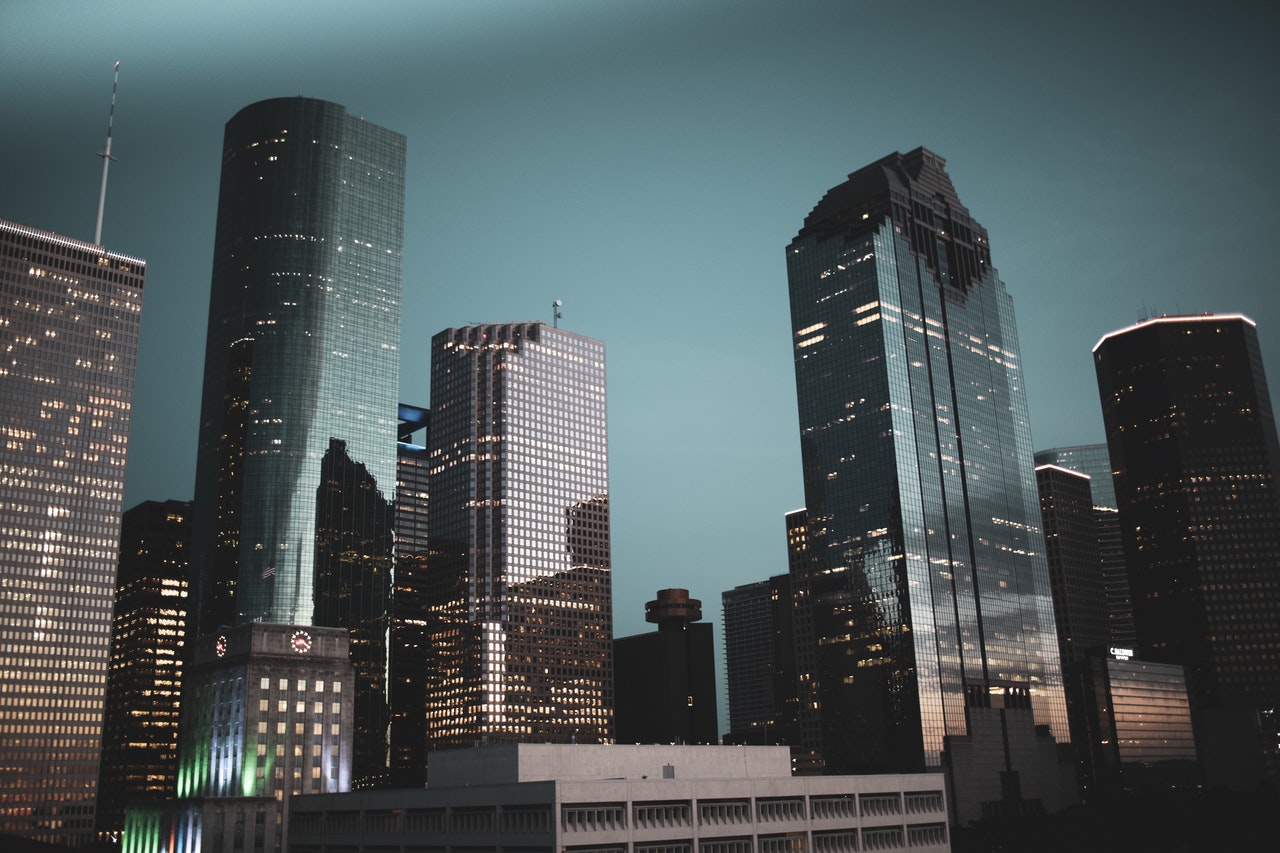 In terms of the cost of living, Albuquerque is the best choice. If you're looking for an excellent transport system and are architects and engineers, this is the place for you. Meanwhile, Houston is ideal for those looking for career advancement and who wish to participate in a wide variety of sports.
Albuquerque is a city with a rich cultural heritage and natural beauty. It is located at the intersection of two of New Mexico's most important highways and is a popular destination for residents seeking an ever-growing economy and artists.
Meanwhile, living in Houston, Texas, you will quickly get used to the locals' positivity and laid-back attitude. Many visitors come to Houston, from sports enthusiasts and Tex-Mex devotees to museum buffs and live music fans to rodeo fans and families.
Both cities have so much to offer. However, like every city in the world, these places may not be for everyone. If you plan for a visit or relocation, this comparison might lead you to your ideal residence.
What Are the Pros and Cons of Albuquerque vs. Houston?
Albuquerque provides wildlife beauty and lower living expenses, but you should watch its troubling trends in the public education system and reported crime rates. While you'll be delighted with Houston's job growth, sports, and outstanding cuisine, the increased sales taxes and lack of adequate public transit are disappointing.
Living in Albuquerque
Pros
Cheaper cost of living

The city's cost of living is around 5% cheaper than the national average, enabling people to enjoy a good standard of living. The median property price in the area is only $185,000, lower than other cities. Meanwhile, monthly rent in Albuquerque is roughly $800, which is % less than the national average.

Albuquerque is an excellent place to start a family and settle down.

Excellent transport system

Though the city is large, your trip on the main roads isn't quite as bad as some of the other world's largest cities. If not interrupted by any events or incidents, you'll have a smooth trip most of the time.

The public transit system in Albuquerque is also outstanding. From 1–3 days to 1–12 months, ABQ provides a variety of bus passes to meet the demands of all sorts of travelers. The buses are a great alternative if you're traveling a short distance, such as down Central Ave to downtown or west to Old Town at Central and the Rio Grande.

Wildlife beauty

The Rio Grande Nature Centre State Park is a great place to visit if you appreciate seeing wildlife, exceptionally uncommon bird species. Hummingbirds, other incredible aviary species, and the other wildlife that inhabits the Rio Grande region can be seen on various routes. You can speak with the educated staff if you want to discover more about different species.

Incredible employment forecasts for architects and engineers

The city of Albuquerque's employment forecast is up-and-coming specifically for architectural and engineering professions, which is terrific news if you're looking to relocate. Architects and engineers are expected to earn more than $44.00 per hour on average, more significant than the national average in these industries.
Cons
Higher reported crime rate

Albuquerque is one of the top ten most dangerous cities in the United States. The Federal Bureau of Investigation recorded 111 violent crimes per 10,000 inhabitants in Albuquerque during the first three quarters of 2021, which is higher than other large cities.

In addition, the city has the highest rate of violent crime in New Mexico, with 1,117 incidents per 100,000 population, over three times the national average of 386.

Poor public school system

Albuquerque's school system is the state's most extensive, with approximately 84,000 children enrolled in pre-kindergarten, elementary, middle, and high schools. However, more than 40 of the district's schools received a low grade in recent rankings, indicating a poor public school system.

While there are many alternative education options in the city, if you want to leave the public school system, you'll either have to enter the charter school lottery or find finances to pay for private schools.

Minimal flights

ABQ may not be the ideal spot to call home if you're a traveler. Albuquerque has an airport; however, flights to and from the city are minimal. If you want to go to Dallas or Denver, you're in luck, but flights to larger cities like New York or Washington DC are few, so you'll almost certainly have to make a connection.

Even though the airport's name is Albuquerque International Sunport, no international flights are available from ABQ.
Living in Houston
Pros
Several opportunities for creative expression and enjoyment

Houston, one of the most culturally varied cities in the nation, is a great place to see conventional exhibitions and contemporary street art.

You can visit the Memorial Park Conservancy, one of the city's largest green areas, for a fitness class or a morning jog on the Seymour Lieberman Exercise Trail. You can unwind by taking in a hip-hop or country music event in your community. If you're not a fan of live music, there are plenty of good museum displays, historical dramas, and operas to see in the city and the surrounding area.

There are 19 museums in the Houston Museum District alone! The Museum District and a park dedicated to graffiti art are fantastic examples.

Plenty of sports

Residents of Houston can cheer on professional sports teams and an abundance of college sports teams, including four Division 1 athletic programs. The Texans and Cougars for football fans, the Astros for baseball enthusiasts, and the Rockets for NBA fans are just a handful of the teams in Houston.

Do you prefer water to turf? The Bayou City is an excellent place to try out various water activities. Additionally, you can join in local sports, including soccer and rugby, and cheer on the team from the stands.

Possibilities for advancement

There is a wide range of businesses in the city, from micro-enterprises to large-scale corporations, and many of the world's biggest employers are based here. There are various co-working spaces in the city if you're newly moved here and want to get hooked into the local startup scene. It's also a popular destination for freelancers and digital nomads seeking new clientele.

Over the last two decades, many foreign-owned businesses have established themselves in this Texas metropolis. More individuals will work because of these international expansions, opening up new employment opportunities for those who live here.

If you work and live in Texas, you won't be subject to state income taxes since Houston's unemployment rate is much lower than the national average.

Food haven

There is a wide variety of cuisine to choose from in Houston, and the city's residents are passionate about their food. Tex-Mex has become an essential component of Houston's culinary landscape, a fusion of Mexican and Texas cuisine with a Southwestern flair. With several Tex-Mex restaurants to choose from, you'll have no problem finding something to satisfy your cravings.

If you are a fan of spicy morning tacos, farm-to-table brunch, a well-cooked locally sourced steak, a cold beer at a sports bar, or traditional American BBQ, you belong in this city. Numerous alternatives for vegetarians and vegans are accessible here, which is excellent news.
Cons
Higher sales tax

While Texas citizens are exempt from paying state income taxes, most purchases will be subject to an 8.25 % sales tax, making it one of the country's highest sales tax rates.

Lack of access to reliable public transportation services

Downtown commuters can use the MetroRail light rail system, while those in the suburbs can take advantage of Park & Ride services. Despite recent attempts to enhance the city's public transportation infrastructure, it remains undeveloped compared to other major city areas.

You may have to use your automobile as your primary source of transportation if you relocate to a community where public transit is scarce.

Traffic

People who don't have cars can get around on the MetroRail, but that doesn't apply to most residents. In addition, getting around the city, especially if you're going from one part to another, will likely involve some traffic.

Working from home may allow you to avoid the hassle of commuting to and from work. In any case, if you're going somewhere during the day, you're sure to encounter at least a little traffic.

Tropical storms

As a result of Houston's high humidity and extreme heat, tropical storms like hurricanes and cyclones are a real possibility. The hurricane season usually lasts from June to November in places like Texas, situated on the coast of the Gulf of Mexico. Harris County officials highly recommend flood insurance if you want to live in the metro region.
Albuquerque or Houston – Which Is Cheaper?
The overall cost of living index (taxes excluded) states that Albuquerque, New Mexico, is 4.9% cheaper than Houston, Texas. The most significant component in the cost of living difference is transportation.
The table below presents the cost-of-living indices written in percentage:
| | | |
| --- | --- | --- |
| Living expenses | Albuquerque | Houston |
| Housing | 88% | 80.2% |
| Food & Groceries | 96.0% | 98.1% |
| Health | 79.8% | 95.1% |
| Utilities | 97.2% | 96.5% |
| Transportation | 89.4% | 119% |
Data is 100 = US National Average
> 100 means more expensive than the national average
< 100 means cheaper than the national average
Housing Cost
Albuquerque's cost of housing is 9.7% higher than in Houston. Albuquerque's average home price is only $203,500 compared to $185,500 in Houston.
Utility Cost
Albuquerque's cost of utilities is 0.7% cheaper than in Houston. The monthly cost of Albuquerque's 1-min local prepaid mobile tariff is only $0.16 compared to $0.23 in Houston.
Food and Groceries Cost
The cost of food and groceries in Albuquerque is 2.1% less expensive than in Houston. For example, as of January 2022, the price for 1kg of onion is $2.04 in Houston, whereas Albuquerque has only $1.81.
Transportation Cost
Albuquerque's transportation cost is 24.9% less expensive than in Houston. For example, Albuquerque's regular monthly pass price is only $30 compared to $40 in Houston.
Healthcare Cost
Albuquerque's healthcare cost is 12.2% less expensive than in Houston. In Houston, you will spend an average of $100.97 on visiting a doctor, while in Albuquerque, that is only around $86.3.
Is Albuquerque Bigger Than Houston?
Based on the 2020 city population census, Houston is 75.5% more extensive than Albuquerque. In terms of land area, Houston is 70.5% bigger than Albuquerque.
In 2020, Albuquerque, New Mexico's biggest city, has a 564,559 population, making it the 32nd most populated city in the United States and the 4th largest city in the southwest. It has a land area of 187.7 square miles.
Meanwhile, with a 2020 population of 2,304,580, Houston is the most populated city in Texas, the 4th most inhabited city in the United States, the most populous city in the South, and the 6th in North America.
Houston is the 9th largest city in the United States, with a total land area of 637.4 square miles (including consolidated city-counties). The biggest city in the United States is not governed by a county, parish, or borough.
Is Albuquerque Safer Than Houston?
With 100 as the safest, Houston's crime index is two compared to one of Albuquerque. In comparison, the annual crime rates in Albuquerque and Houston are 63.28 and 55.87 per 1000 residents, respectively. Thus, Houston is safer than Albuquerque.
As per statistics, Albuquerque seems to be a scary place to visit. The city has documented 80 murders, 441 rapes, 1,439 robberies, and 5,592 assaults on average, far more significant than other large cities in the country. It has recorded a higher number of crimes year by year.
On the other hand, Houston is a safe city based on the overall crime index, including property and violent crimes. However, be on the lookout for pickpockets and other suspicious activity, especially around popular tourist attractions.
Is Albuquerque Warmer Than Houston?
The average temperature in Albuquerque ranges from 27°F to 93°F throughout the year, whereas Houston has 47°F to 95°F. Thus, Houston is a bit warmer than Albuquerque.
Summers in Albuquerque are hot and dry, and the winters are brief, frigid, and snowy, while summers in Houston are oppressively hot, but the winters are mild, and it rains and clouds part of the time throughout the year. The weather temperatures in Albuquerque are seldom falling below 18°F or rising over 99°F while Houston has 35°F or 100°F.
According to the tourist score, the perfect time to visit Albuquerque for warm-weather activities is from late May through late September, whereas Houston is from late September to early November.
Is Albuquerque Better Than Houston?
According to current data, Houston receives 22 million foreign visitors per year, while Albuquerque gets only 6 million. It means that Houston has a better chance of drawing in new residents.
Albuquerque's most essential industries, cheaper cost of living, fantastic transport system, and wildlife beauty have attracted temporary and permanent inhabitants. The city has welcomed 6.2 million visitors in the most recent report, generating millions to improve tourism efforts.
On the other hand, in 2018, Houston's hospitality business brought in $513 million in tax revenue, making it the city's 5th most prominent industry. Houston values tourism; when it comes to business and leisure travel, the city can compete with any city in the world.
Albuquerque or Houston – Where do you consider moving? Let me know your thoughts below.