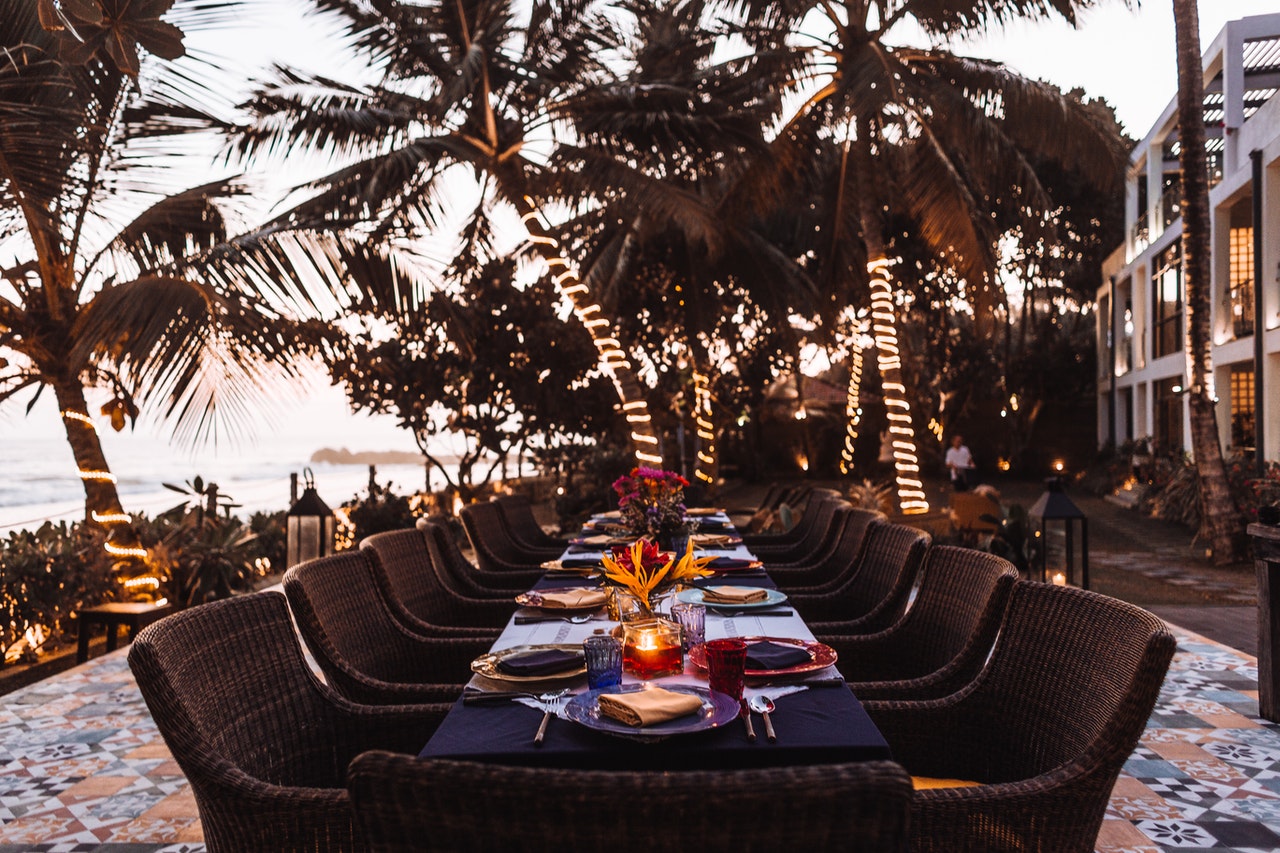 Pricing and charges play a crucial role in any consumer business. For industries like hotels and travel, hotel fees and surcharges tend to be the norm. Charging fees have been an industry practice among hotel establishments since 1997.
Among hotel charges, you might come across the incidental fees. You may not even be aware of this fee until you make a reservation or receive your bill upon check-out. High-end or exclusive hotels like Hilton Hotels & Resorts normally put charges against your card as incidentals.
Hilton charges its guests with incidental fees. The hotel will place a hold on the debit or credit card amounting to $50 daily as incidental charges.
Incidental fees include the cost of items and services that are not part of the main bill. An extra charge is placed on your card to cover hotel activities like phone calls and room service.
The charge would revert to your debit card or credit card if no incidentals occurred. It will take the bank 7 to 10 business days to return the amount to your account.
What are hotel incidental fees?
Incidental fees or expenses are gratuities and minor charges placed by a hotel to its guests. It usually covers the costs incurred during the stay of the customer aside from the main hotel fee.
It is also a stated amount imposed by hotels to safeguard them against a shortfall of payment. Incidental fees can also be extra charges for using exclusive hotel amenities.
Here are some ways hotels charge you for incidental fees:
Phone surcharges

The major way hotels can charge you with incidental fees is through telephone usage. If you want to avoid paying the fee, you must not use the phone in your hotel room unless when calling the front desk. The hotel might charge excessively if you make long-distance calls, as well. Even local calls have fees when using a hotel phone.

Minibar and snack fee

The snacks and drinks you see in the mini-fridge inside your room are not for free. If consumed during the stay, the hotel automatically charges you upon check out. Some hotels will charge even when you move them in the minibar. They have a refrigerator sensor that monitors the items in the fridge.

You can talk to the front desk if you see this charge in your bill even without consuming them. Staff will check on the items and revert the charge. Complimentary bottles and coffee may also be a way for the hotel to get incidental fees from you.

Housekeeping Gratuity

Some hotels charge a 10% housekeeping gratuity fee. If you normally give tips to the housekeeping staff, you might give it a second thought. There is a chance that you might be paying twice for housekeeping.

Spa Gratuity

The use of exclusive amenities like a spa may not be free of charge. If you make a reservation at a hotel spa, expect to pay a gratuity fee for massage services.

For Hilton Hotels, massage services in guestrooms are available. It can be part of the incidental charges. You can ask for a massage service from 6:00 PM to 2:00 AM.

WiFi Fee

Hotels usually charge their guests an amount of $10 to $20 for WiFi. If you want to get it for free, you can sign up for the hotel's loyalty program. You can enjoy privileges like the internet using the hotel WiFi.

For Hilton Hotels, you can access complimentary WiFi in the lobby area. But they can charge you fees when using the internet in the guestrooms for $15. If you are a Hilton Honors guest, you can have complimentary WiFi in your room.

Parking fee

If you book a hotel room in major cities like New York or San Francisco, expect to pay around $25 to $35 parking fee. For exclusive hotels with mandatory valet park, tipping can be an extra cost, too.

Hilton Hotel charges $15 per day per vehicle when using the hotel's parking lot.

To avoid paying a parking fee, you can use Google Maps to get a street view of the surrounding hotel. In this way, you can look for a more affordable parking space and not pay for costly hotel fees. You can also consider booking a hotel that offers free parking to its guests.

Gym Fee

Aside from the spa, guests love visiting the hotel's gym. You can talk to the hotel staff and tell them that you did not use the gym during your stay. The hotel must deduct the gym fee from your bill instantly.

For some Hilton properties, rental bicycles are available. The establishment will ask about your credit card if you want to use their bicycles.

Extra person fee

Rates normally set their prices based on double occupancy. If you bring more people with you, they can charge you from $20 to $50. Others may not charge children within an age limit.

In Hilton properties, pre-school children under six can stay free and share a bed with a parent. For an extra bed for your kid, the hotel automatically charges you. You can also ask for a baby bed for free.

Early check-in fee

If you use the hotel room earlier than the scheduled time, the hotel can also request an early check-in fee. If you arrive early in the vicinity, ask the hotel first before requesting them to store your bag. Some hotels will do this for free; others can charge you an additional amount.
Do I get my incidental fee back?
Hotels reserve the right to collect from guests incidental fees. Normally, hotels such as Hilton properties place a temporary hold fee of $50 per day.
You can get your incidental fees back upon a hotel check out. If you pay through a credit card or debit card, it will take some time for the amount to return to your fund.
The process of getting an incidental fee may seem complicated. A hotel will ask for a pre-authorization for a certain amount during check-in.
The amount will be held and temporarily deducted from your credit limit. It is not an official transaction charge and usually does not reflect in a billing statement.
The incidental fees are a form of guarantee for hotel establishments. In case of shortcoming for payments, they can automatically charge against the fees.
Getting the incidental fees varies. Depending on your credit card setup, the amount can take some time to revert to your fund. Typically, credit card companies will release the pre-authorized amount after 14 days.
In case you want to confirm the pre-authorization, you can always check on your banks. The bank will assure you that the hotel only performed a pre-authorization. And you can expect the bank to release the amount at a scheduled time.
For debit card users, the hotel will perform a sale transaction. It will also take days before the amount to reflect in your account.
What is the no-show fee for Hilton?
Hilton will require you to cancel bookings 48 to 72 hours before check-in. The hotel can charge you a no-show or cancellation fee if you cancel outside of this time frame. For canceled dates, the fee corresponds to one night's room and tax at Hilton's best room rate.
If you cancel within forty-eight hours before your booking, the hotel will not charge you any fees. Cancellation made on the previous day usually corresponds to 20% of the room charge. Those made on the scheduled date or 'no-show' have 100% of the room charge.
However, the cancellation policy varies on different Hilton properties or Hilton brands. You can find some hotels or properties allowing 24-hour cancellations.
Others will ask you to cancel before 72 hours.
Some even have a 30-day cancellation policy, like the Hilton Grand Vacations in Hawaii.
It is vital to check all the booking details when making a reservation in Hilton properties. You can see the cancellation terms when you are browsing the room type or accommodation.
Typically, the policy heavily depends on the type of room rate you booked. If you book under the flexible rates or Honors discounts rates, you can enjoy a 48-72 hour window.
For semi-Flexi rates, you should make cancellations five days before check-in time. On the other side, the Honors discount semi-flex rate requires four days to cancel. The Honors discount advance purchase gives you no chance to cancel a booking.
How do I get a refund from Hilton?
Some reservations made at Hilton are often refundable. You must contact the hotel you made the reservation and negotiate about the refund. Refunds from Hilton can take up to 30 days before the hotel release the amount to your account.
Even if you book a non-refundable reservation, you can still enjoy a refund from Hilton Hotel. The hotel allows you to modify pre-paid bookings for a fee of $25 to $50. You can cancel your non-refundable booking and transfer it to another Hilton property.
It is not entirely about getting a full refund from the hotel, but a good way to still enjoy the perks of your booking. You can change the date of your booking. It is better than canceling your whole reservation and not receiving any refund.
You can choose the dates at your convenience as long as there is room availability. There is a high chance that you will be able to find a cheaper rate than the one you booked before.
You can change the date to months when hotel rates significantly drop. Once you make the second reservation, there is a high chance of getting some of your money back.
For instance, when you book a $1,000 worth of non-refundable room rate, you can rebook and get a cheaper rate like $500. Hilton will issue you a refund from your first reservation, minus the service fee, within a month.
However, if you rebook for a higher rate, you need to pay for the price difference. The modified booking is very useful to most travelers. It is a convenient way to save money, specifically for those who keep changing plans.
The modified booking is only available in Hilton properties in the United States. Mexico and the Caribbean also offer this kind of convenience to their guests.
It would help if you noted that modifying your bookings should occur at least three days after your check-in. The fee also varies from one Hilton property to another.
For instance, Waldorf Astoria, Conrad, Hilton, Embassy Suites, and Doubletree require $50. On one side, Hilton Garden Inn, Hampton Inn, Homewood Suites, and Home2 Suites will only charge $25.
Booking from Hilton Hotels & Resorts can be tricky. Aside from paying an entire amount, you might be paying for incidental costs. You might be enjoying all the hotel amenities without you knowing that they have extra fees.
So, it is crucial to keep yourself informed to avoid paying for such an excessive amount. Having the right information allows you to enjoy the perks of staying at a premium hotel-like Hilton.