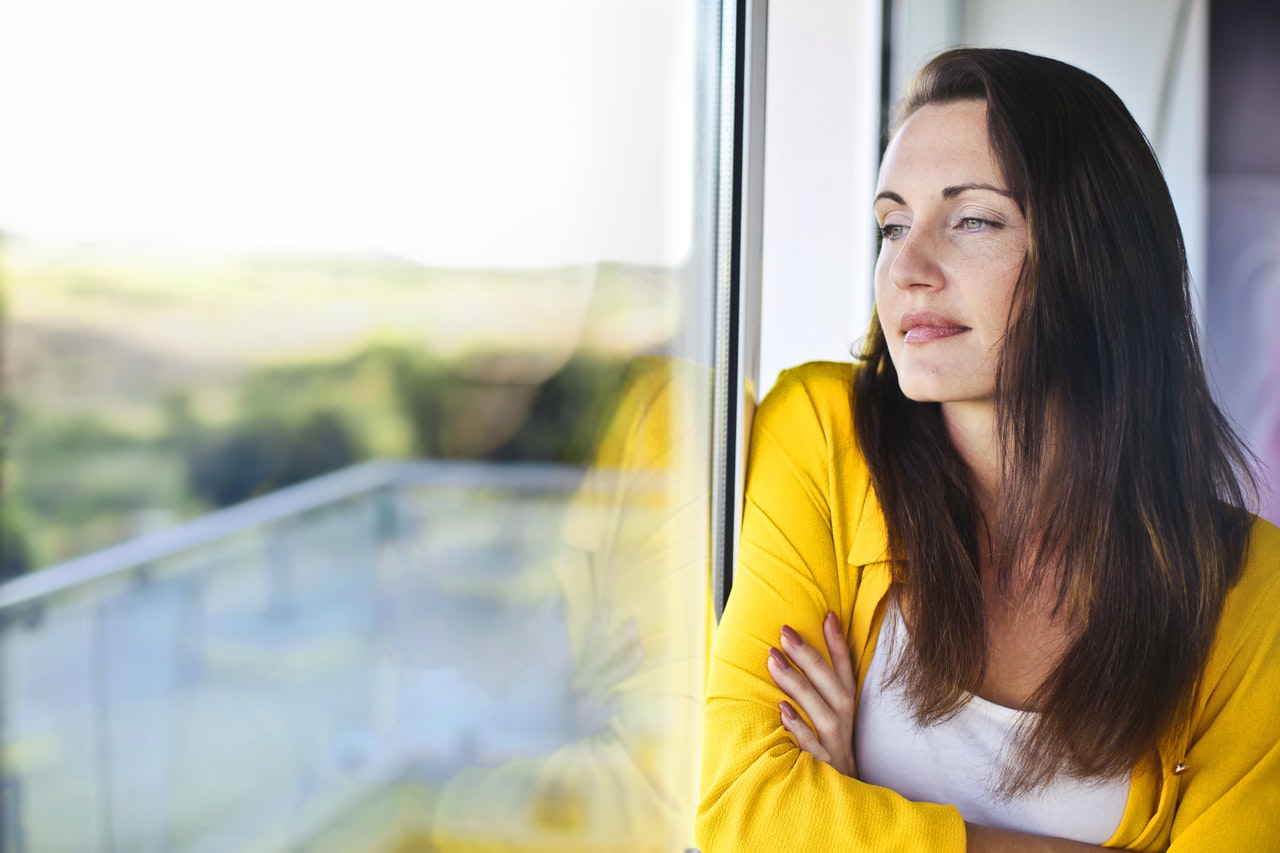 The job of a flight attendant can be a challenging lifestyle. You may never know your next destination from one day to the next. That is why it's such a reward to have a good rest in a comfortable hotel room after long hours of flight. But it's still a wonder for many if flight attendants do pay for their hotel.
Flight attendants do not pay for their hotel rooms. The airline pays for the hotel accommodation for each crew member. In addition, the company also arranges paid transportation to and from the hotel for their cabin crew. But the perks always differ from one airline to another.
Some airlines give their flight attendants per diem for each hour spent away from their home to cover their meals and other expenses. However, other companies have no such perks. Hence, flight attendants need to pay for their meals and other necessities, but their hotel rooms are always free.
If you are curious about the perks of flight attendants, read on to discover more surprising facts about the benefits they get for hotel stays.
What kind of hotels do flight attendants stay in?
The hotels that airlines get for their flight attendants depend on a lot of factors. Most of the time, companies prefer those 4-star or 5-star hotels with reasonable prices. It is also a deciding factor if the hotel offers transportation service to and from the airport or has to arrange their own.
Generally, most airlines will have multiple contracts or deals with hotels in a city where they can put their crews. Most of the time, companies get luxurious hotels for their crews.
But suppose such hotels are not available in a city. In that case, they will go for a 3-star hotel or another type of accommodation that would meet the airline's standard.
However, when crews have early flights and short layovers, they sometimes spend the night in what they call "crash pad" hotel rooms like dormitories for flight crews. It is way different from standard hotel rooms where you spend a relaxing night alone.
In crash pads, you will be sharing one room with as many as ten people with just two bathrooms.
There are bunk beds or twin beds that you share with strangers and some with only tent-like covers for some privacy. The good thing is that it is cheap to rent for $200-$400 a month, and there is a free house cleaning for everyone.
However, another con is that you will have to deal with the number of alarms you hear going off all the times of day and night.
Do flight attendants get to pick their layover hotels?
Although hotel accommodations are free for flight attendants, they do not get to pick their hotel of choice. Most airlines already have partner hotels in each destination or city.
There is usually a hotel committee of pilots, corporate security, marketing, and senior flight attendants. They are the ones who evaluate hotels and negotiate contracts with them. One of the things they negotiate is whether flight attendants can get points during their stay or not. However, this does not happen often.
Airlines divide their crews on arrival time on which hotel they are staying. For example, all crews arriving in the morning will stay at Hotel A, and those arriving in the evening will stay at Hotel B.
This happens when the company has more than one partner hotel in the city. But if they only have one partner hotel in the destination, they usually put all their crew in one accommodation.
Often, flight attendants are also split based on their layover hours. If it is not an overnight stay, they are more likely to stay in a hotel closer to the airport, so it is easier to travel back when they have to.
Then if it is a longer layover time like an overnight stay, they will probably stay at hotels in downtown locations. These are usually farther from the airport since they do not have to go back right away.
How much do airlines spend on hotels?
Each airline's total hotel accommodation expenses depend on the number of flight attendants they need to house. Some may spend more or less.
American Airlines, for example, spends an overwhelming $350 million a year on hotel accommodation for their 26,000 flight attendants, pilots, and other staff. On average, they book 2.5 million hotel room nights around the world per year.
To ensure a comfortable layover experience, airlines usually book hotels with the following amenities and services that flight attendants and other staff can enjoy during their stay.
24-hour restaurant or room service
quiet and comfortable room
exercise facilities
free high-speed internet access
unblocked telephones with free local calls and charges placed on toll-free numbers
coffeemaker or kettle
hairdryer
According to American Airlines, they choose hotels with such amenities for a specific reason. They believe that a good layover accommodation significantly impacts the quality of work of their flight attendants and crew.
Without a proper environment for them to rest, it can indirectly affect the passengers' experience as well.
What do flight attendants do on layovers?
Aside from staying in a hotel, flight attendants usually stroll around downtown to try local cuisines or buy souvenirs when time permits. A layover for an airline can last for a few hours to a week, so when there is enough time, flight attendants use the time to enjoy the city they are in.
However, longer layover trips do exist. They usually travel around the city and see some tourists' spots. Most airline flight attendants typically stay in their hotels because the only transportation available for getting around is hotel transportation.
Also, since layovers are not usually too long, there is not enough time to do many things. Most of the flight attendants spend their layover hours sleeping and resting.
If your flight is in the daytime, your layover time is usually within a few hours before the flight turns around and flies again. In that case, you no longer have to go to a hotel and wait for your next flight to the airport.
However, on trips that last two days or more, your layover will consist of overnight at a hotel near the airport. Most of the time, only those with layovers that last a week or more stay in downtown hotels.
Although long layovers are not typical, corporate flight attendants often have long layovers than commercial flight attendants. These corporate flight attendants are also commonly known as business aviation flight attendants.
They work on private and non-commercial aircraft, generally referred to as "business aircraft." Since their flights depend on the schedule of their passengers, there are times that they need to stay longer in hotels for layovers.
Corporate airlines usually rent their flight crew a car to go around the city, so they do not worry about transportation. On more extended layovers, corporate flight attendants go to tourists' spots or even areas outside downtown to explore the city.
Do flight attendants sleep in places other than hotels?
Flight attendants usually sleep in hotels for long layovers. Still, they also sleep in other places like home, airplane sleeping quarters, and crash pads, depending on their available time.
Let us take a closer look at these places.
Home
Although not for everyone, senior flight attendants can often arrange their schedule enough to go home and enjoy their cozy beds between taking on shifts. The same thing goes for flight attendants whose flights are only a few hours away from home. But they can only go home if their layover hours are longer than 8 hours.
However, staying at home is not the best option if you take longer flights with layovers in between. It can cause more stress since you have to travel back and forth from the airport to your home.
Going home for sleep is the least suggested option for flight attendants with short layover hours. Staying in hotels closer to the airport is still the best option for them.
Airplane sleeping quarters
On most planes, especially for long flights, there are secret sleeping quarters hidden behind the cockpit. It is usually located either above first-class or underneath the passengers' seats. The areas are off-limits to passengers to protect flight attendants' privacy.
Their entrances can vary from secret stairwells discreetly embedded into the aircraft's architecture so that people cannot see it easily.
Some sleeping quarters also look like overhead bins and secret hatches with comfortable but tight spaces. Some airplanes have bunk beds, while others are single rooms.
The size of the sleeping quarters depends on the size of the plane. Although small and tight, flight attendants can put their personal belongings in the sleeping quarters.
Usually, the sleeping quarters have curtains for privacy, hooks, mirrors, personal storage, reading lights. It also comes with blankets, pillows, and even pajamas that flight attendants can wear. There is also a little light emergency equipment placed in each sleeping quarter for emergency purposes.
Its purpose is to serve as an escape route that leads into the main area of the aircraft to go out when needed quickly. Although not the most comfortable option, airplane sleeping quarters are still convenient alternatives when flight attendants want to rest during long flights.
Crash Pads
As mentioned earlier, flight attendants also sleep and stay in crash pads, which they pay monthly. Let us take a closer look at what is a crash pad. A crash pad is a place where flight attendants and even pilots stock their belonging and resources.
It is like an unofficial barracks for them to sleep before, during, and after short flights.
Crash pads can be an apartment, motel, hotel, house, or other residential property for rent. Most of the time, airlines do not pay for these crash pads.
It is up to the pilots and flight attendants to organize and split the cost amongst them. They can also choose the number of people who can stay with them.
Is it worth staying in a crash pad?
The quality of crash pads can vary depending on price, condition, size, and location. For example, you can expect to pay anywhere from $150 to $500 per month. With that amount, you can go for a lavish hotel room or an attic of a house.
If you prefer to pay lower rent, you can look for a place like dormitories where you can share the place with more people and divide the cost accordingly.
However, some flight attendants have stayed in crowded basements in large cities when hotels or motels are hard to find. Since they do not stay there for long, flight attendants usually go with the best option they have in a given situation. It usually happens during bad weather and unexpected layover extensions.
One of the most convenient things about crash pads is that they can turn into social and community hubs for flight attendants, crews, and pilots. Most of the time, those who stay together in crash pads become good friends and treat each other like family. It becomes their home away from home.
Do flight attendants get enough sleep?
The rule now is that flight attendants and pilots have at least a 10-hour chunk of time to rest between long flights. Before, they only had 8 hours for rest, but it changed recently due to the consideration on the nature of their job.
This rule has been a hot topic in the aviation industry because flight attendants barely get enough time to get to a hotel near them to sleep before going back to work.
Just like any other job, sleeping and resting are essential in this line of work. That is why flight attendants are getting used to sleeping anywhere, even in uncomfortable situations. The most important thing is that they get to rest even for a short time.
As you can see, the job of a flight attendant does create a lifestyle different from most jobs. Where else can you find the opportunity to sleep in secret rooms on an airplane while flying 30,000 feet or crash in a hotel with a friend in a city overseas?
You can even go to your favorite countries for free and meet people from different walks of life. The job of a flight attendant is not easy but rewarding.