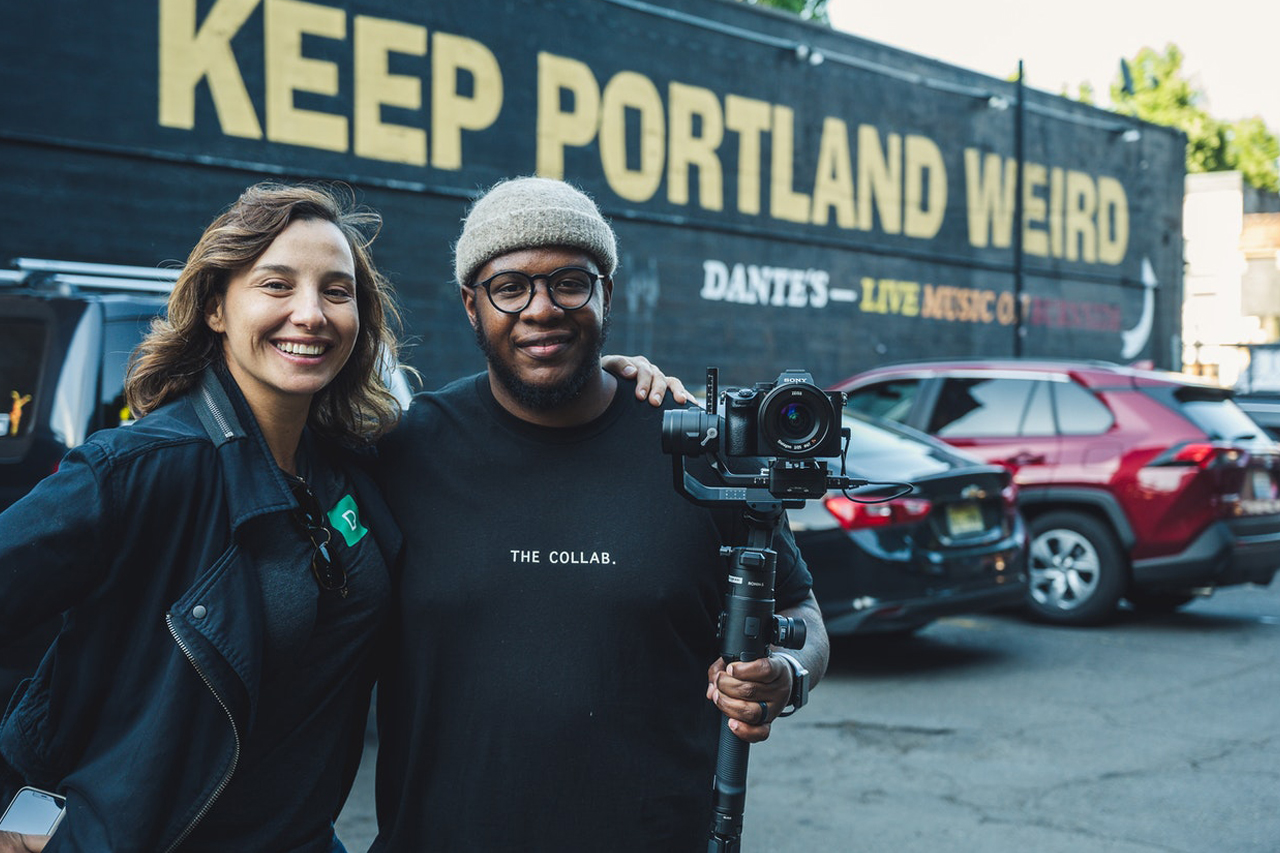 Portland, Oregon, is a place where strange is cool, craft beer is mainstream, and nature permeates the city. It is all that the television programs portray it to be.
We visited this city for a week and explored its attractions without a car for an added challenge, and since, you know, this is Portland where the community is trying to reduce their carbon emissions.
Fortunately, Portland now provides clean and pleasant public transit to bring guests where they need to go, even without a car.
We've got you covered if you're planning a vacation to Oregon's largest city. This article contains in-depth explanations of what to do in Portland without a car, ranging from eccentric local secrets to top must-see attractions.
Whether you're a tourist or local, you can follow in our footsteps and see some of the best parts of the city.
1. Forest Park
Forest Park is a magnificent symbol of the Pacific Northwest. This nature park comprises nearly 5,000 acres of wilderness, from the Pittock Mansion to the Witch's Hut and Leif Ericson Drive to the Wildwood Trail.
You can't go wrong with any path inside Forest Park. I've taken many of them, and I've appreciated each one. We just completed its 2.8-mile Skyline Cruise Loop Trail. Because it's linked to a few different trails, you'll need to use a GPS to keep on track.
It's a long hike down to the loop's branch and a challenging trip back up when you're fatigued. The circle itself is entertaining, with its twists and turns. Although muddy, it would give enough excellent shade on a hot day and the splendor of Forest Park all around.
A visit to Forest Park is a relaxing experience that, on the right day, can border on religious awakening and should be had by all true nature lovers at least once in their lives.
2. Tom McCall Waterfront Park
Tom McCall Waterfront Park has a fountain, many monuments, and hiking and bike opportunities. The site's boat dock and public art are also open to visitors.
It is such a blessing to Portland! It's good for the river's environment, but it's also a lovely spot to visit and offers a spectacular perspective of the city from the river's east bank.
I highly suggest travelers spend a morning walking, running, bicycling, or rollerblading across the city. Attend a Saturday market or similar event if one is taking place while you're here. There are views of the river, bridges, and cityscape.
Visit the world's smallest park, renowned Portland monuments, and the white stag sign for more fun. If you go during cherry blossom season, you'll get extra perks!
3. Hawthorne
Through its Mike Thrasher Present events, Hawthorne is a 370-seat live arts facility that presents live music, theatre, dance, and comedy acts by Denzel Curry, The Sonics, and Bully. Special events include the jazz festivals.
I adore this location. I'm delighted I came upon it. With all the other unique bars on Hawthorne, it's easy to ignore it. It has a dark rock & roll atmosphere with fantastic music and cocktails.
The pub is modest, with just around six chairs, but the bartender is kind. The rear of the establishment has three pool tables and lots of pinballs. I've never had trouble finding a table, so you won't feel pushed to complete your game. Oh, and did I say the pool is entirely free?
Hawthorne has quickly become one of my favorite bars. If you're in the area, visit it.
4. International Rose Test Garden
The All-America Rose Selections has approved the International Rose Test Garden as a test garden, while the American Rose Society has designated six test gardens for miniature roses. The garden is the United States' oldest public garden of its sort.
This area was very stunning. I was a visitor from another city. I've seen many rose gardens in the Bay Area, but none compare to the Portland Rose Garden. During a recent heatwave, we went to a beautiful garden. Yes, it was hot, but that was also a nice thing for a rose garden visit!
We discovered that the roses' smells intensify when it's hot outside. They were undoubtedly in flower, with hundreds of roses to see and smell. You can discover more about each rose by scanning QR codes if you look attentively.
It will almost certainly be packed when you visit, but it is well worth it. The paths are simple to traverse despite the size of the garden. Roses come in almost every hue conceivable. A small group of people does a fantastic job caring for the roses.
Best of all, even on Sundays, it's free to watch!
5. Portland Walking Tours
In Portland Walking Tours, people can learn about the city. The company has different trips: Underground Portland, Beyond Bizarre, Best of Portland, and Roses Gone Wild.
We took the Best of Portland tour. Dianne was our tour guide. She was pleasant and moved at a leisurely pace.
Inside, beneath Pioneer Courthouse Square, we gathered at the tour counter. It was an ideal location for a meeting since it had bathrooms.
Our tour began with a history of Pioneer Courthouse Square and current happenings, including a weather machine. It went on for almost two hours and a half across a small section of downtown Portland.
The Oregon Historical Society, Arlene Schnitzer Concert Hall, Portlandia, Chapman Square, Portland Art Museum, and numerous unique art installations around the downtown area were other sites to enjoy.
Overall, we had a great time on our walking tour. I discovered fresh and intriguing stuff.
I'll be back to try the other tours.
6. Portland Saturday Market
Vendors offer soaps, metal jewelry, paintings, and pottery and ceramic works at the Portland Saturday Market. The venue also conducts live music events and an artist appreciation contest called "Why I Love Handmade."
Saturday markets are my favorite! I went last month and drank an excellent peach-mango sparkling wine! After that, I strolled around the three-block market, stocking up on essential oils and natural soaps while window shopping all of the delights and handcrafted things.
From coasters to psychic readings, there's something for everyone! This market is an excellent place to visit in Portland if you want to see the renowned Portland sign. It's at a great spot on the waterfront with views of the Willamette River and is only a short walk from voodoo donuts.
7. Portland Art Museum
The Portland Art Museum, situated in a former Masonic Temple, has nearly 40 000 pieces ranging from European Impressionism to the current day. You can get guided tours of the collection.
I had to go since I heard there would be Egyptian artifacts. Even though we just saw the visiting pieces, it was still magnificent, and I want to come again.
The exhibition on Queen Nefertari was fantastic! The arrangement was unique, as was the blend of royal burial materials and daily goods.
There are many intriguing things to see in the gift shop as well.
It's a good spot for a quick day trip.
8. Pittock Mansion
The Pittock Mansion has been a well-known building in Portland since 1914 when it was built for Henry and Georgina Pittock. People can take tours of the mansion and the 46 acres of land around it.
I went to Pittock Mansion on a beautiful Saturday, and it was even better than I had expected. I imagine an old house with a lot of history, but the information, history, and views made for a great afternoon.
I also liked that they limited how many people could be in the mansion at once, so it didn't feel like a zoo. I also loved that many signs told you everything you needed to know.
If you do not want to enter, you can go to the grounds and enjoy the beautiful view of Portland and Mt. Hood.
9. Columbia River Gorge National Scenic Area
The Columbia River Gorge National Scenic Area is 85 miles long and covers 292,500 acres. Hiking, bicycling, and horseback riding are popular activities in the park, particularly for observing Multnomah Falls, 800 varieties of wildflowers, and 200 species of birds.
I've walked practically all of the trails here, and there are many! Go outside and explore some nature with some sturdy shoes, a water bottle, and insect spray! You can view several waterfalls from the road, and there are many more if you choose to hike the trails.
Multnomah Falls is the most renowned and most prominent, although it can get quite busy in the summer. On the other hand, any hiking site or app will show you several different possibilities and parks.
Watch windsurfers on the river as the wind blows through the trees and ripples the water. Bring your camera to photograph the moss, ferns, wildflowers, and, most likely, banana slugs.
10. Lan Su Chinese Garden
At the Lan Su Chinese Gardens, you can take poetry tours, learn to play the mandarin, study ancient Chinese arts, learn calligraphy, learn the Chinese language, and listen to music. Though, most tourists choose to take a stroll through the gardens.
Perhaps overshadowed by the more extensive Japanese garden, this little Chinese garden has its beauty and is a great site to snap some beautiful images. Despite its small size, this garden manages to cram a lot of architecture, decorations, and natural beauty within its confines.
I was pleasantly delighted to discover similar architectural patterns here, considering I had previously visited Suzhou.
Many of the events and presentations seem to be geared toward a Western audience, but I appreciate the effort to educate guests and give more than simply a lovely garden to stroll around.
Overall, a highly recommended garden to visit for natural beauty and relaxation. It is well worth seeing, especially given the low cost of admission.
11. McMenamins Kennedy School
Since 1983, McMenamins Kennedy School has served as a community meeting place in Washington and Oregon. It is an eclectic setup that acts as a bar and guesthouse. Beer, wine, spirits, and coffee are all made in-house.
I stopped by McMenamins Kennedy School pubs during my recent trip to Portland. We began with the Detention Room, and as it was getting close to closing time, the bartender served us some delicious drinks before we left.
We then went to their other bars (Cypress Room, Courtyard, and Boiler Room), where the glasses were excellent. One of my favorites is the Boiler Room, which features a pool table and other games to enjoy with your pals while you're there.
Seeing a school turned into numerous bars is an exciting thought. You can have a comprehensive bar-hopping experience without having to drive around. Overall, we had a great experience at McMenamins Kennedy School.
When in Portland, this is a must-visit!
12. Portland Japanese Garden
The Portland Japanese Garden covers 5.5 acres. The garden has five sections: the Strolling Path Garden, which includes a 100-year five-tiered pagoda lantern; the natural garden, which provides water features; the sand and stone garden, which resembles a Japanese rock garden; the Fiat garden, which includes evergreens and azaleas; and the tea garden, which consists of a teahouse.
This location is undoubtedly a piece of beauty, and it is well worth seeing.
The landscape is breathtaking! I like how clean and green everything is here. The tiny museum inside that you go through is also quite lovely. It's fantastic and impressive how someone can carve an animal onto such a minor item.
This location is also soothing. Walking around was highly relaxing, and the air was so fresh. It is ideal for a first date.
You can also buy things at a gift shop.
Every stopover and walk is a beautiful backdrop for selfies and posing.
If I come back to Portland, I want to visit here again.
Thank you for reading my list of the most incredible things to do in Portland without a car.
Have you ever visited Portland, Oregon? What was your most memorable adventure? What did I overlook? Please share your thoughts in the comments section below!