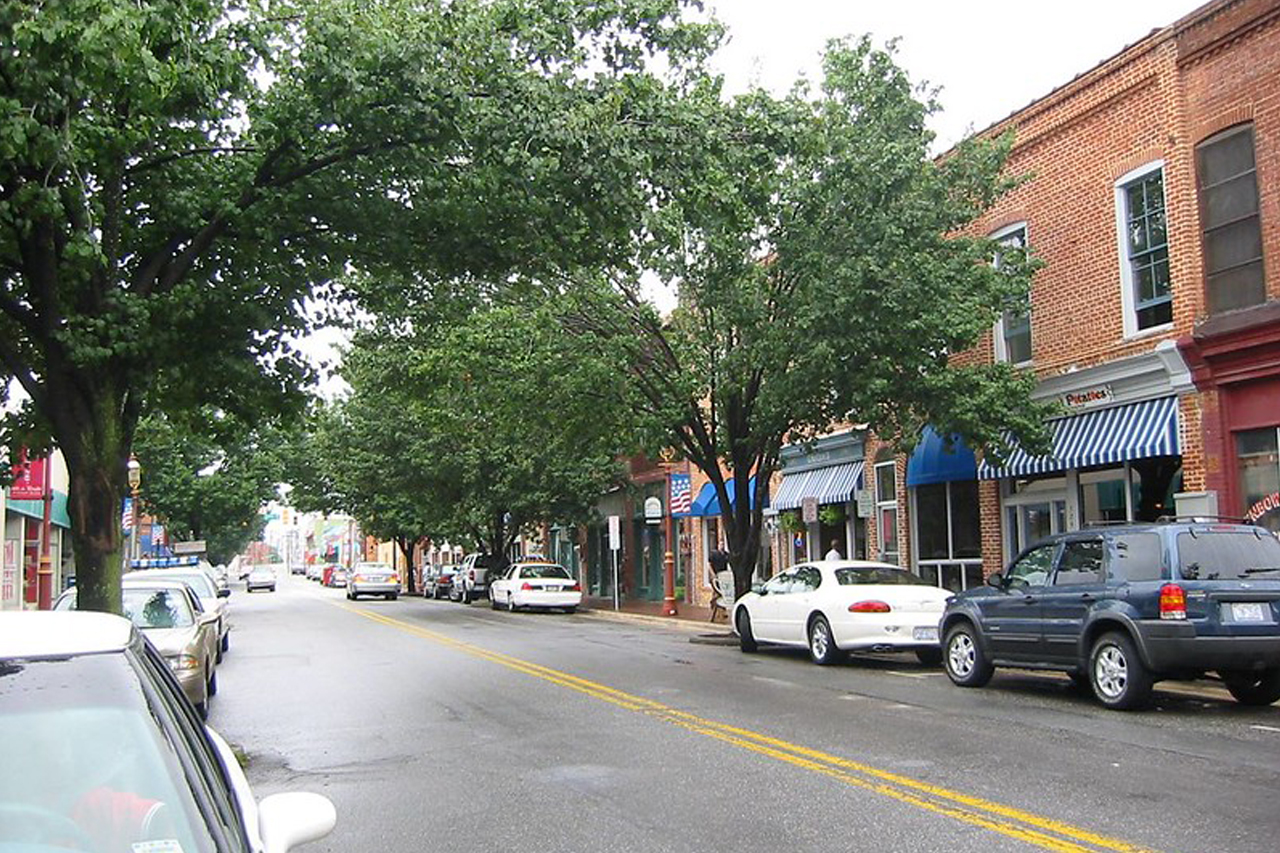 Winston-Salem is one of North Carolina's safest cities. US News ranked it 59th "Best Place to Live in the United States." It is a historical town manifested in its cobblestone streets, museums, and hip restaurants. The city does not experience an abrupt population boom over the years, thus preserving its regional small-town feel.
It exhibits steady growth and slow urban development. But you will still see several improvements in its structures. The old textile and tobacco factories were repurposed into loft apartments to accommodate new residents. There is also a significant increase in corporate and residential development here today.
As Winston-Salem modernizes, you will observe small businesses and entrepreneurs around. It also has its share of pop culture, eclectic art scene, and culinary offerings. The city is becoming a progressive urban metro that accommodates people from all walks of life.
Considering Winston-Salem your next home, you should at least weigh the advantages and disadvantages of living here. So, this compiled list of pros and cons of living in Winston-Salem will help you decide if the city is the right place.
Is Winston-Salem an excellent place to live in? The City of Arts
The Good Side
Experience southern friendliness
Winston-Salem is one of our top recommendations if you want a place with a tight-knit community. The locals are warm and welcoming, and you will feel the unique southern hospitality. Migrants choose this city because of the people living here.
You will instantly feel the Southern charm and hospitality of Winston-Salem upon moving here. People here are amicable and open to newcomers. The locals enjoy a decent life, and there are lots of things to do where you can meet friends or acquaintances.
You will instantly feel at ease when you choose to live in Winston-Salem. Community activities like yoga, movies, and festivals are part of the daily routine in this city. They are the best ways to form a tight bond among the locals.
Incredible southern cuisine
Of course, when you move to Winston-Salem, you will ultimately experience its delectable southern cuisine. You will find that city offers a wide range of restaurants, from barbeque smokehouses to fine-dining types.
It is a food haven that all your family members can enjoy. You can always check out the great weekend restaurants, like The Camel City BBQ Factory or the Village Juice.
You will never go hungry when you relocate to this city. There are limitless food options, from sandwiches, barbeque, Tex-Mex dishes, and other authentic international flavors. Craft beers and pubs are also available in this fantastic city.
Impressive education system
When you move with your family, you do not need to doubt the quality of education your children get. Winston-Salem is home to some of the most excellent colleges and universities in the United States. Its primary, middle and high schools are also some of the top-rated in the county.
You can choose among the best, like Winston-Salem State University, Carolina Christian College, Carolina University, and more. High school education is also closer to home because it lies within Forsyth County, where most learning institutions are located. It would be easier to send your kids to school and not worry about expensive transportation.
Location, location, and location
Living in Winston-Salem is a considerable advantage because of its incredibly strategic location. It has a central place in North Carolina, which gives you easy access to all the state amenities. You will enjoy the beautiful environment of North Carolina, including the Blue Ridge Mountains, the east coastline, Pilot Mountain, and Mount Airy.
It is also close to other great cities in North Carolina, such as Charlotte. From Winston-Salem, you can have access to these within a few hours. The best wineries in the state are also within a 30 to 45 minutes drive.
Art scene
Art is part of the people's everyday life in this city. It is called 'The City of Art because of its vibrant and lively atmosphere. Various artists, including painters, sculptors, and musicians, can freely express their talents.
Art galleries and workshops are standard when you move here. There are also plenty of local art schools that can help develop your artistic abilities and talents. Winston-Salem is also home to the Southeastern Center of Contemporary Art and Carolina Music Ways.
Mild weather
One of the most incredible perks of living in Winston-Salem is its mild weather. The temperature is gentle; it gets chilly in the winter but not as harsh when you live in the north. Here in this city, you will experience all four seasons – winter, spring, summer, and fall. Seeing how the city transforms its surroundings during its changing season is inspiring.
The Bad Side
Car-dependent city
Winston-Salem is not a walkable city. If you desire to go around the city properly, you should ride in a cab or drive your car. The attractions are also farther away from each other. It would help if you went for a 10 to 15-minute drive to your destination.
Poor nightlife scene
If you love going out at night, Winston-Salem may disappoint. Even though it has excellent bars and restaurants, they are only open until 10 pm. You will only find resto-bar or pubs after 10. This city's bar and entertainment scene is only significant during the day and early hours of the night.
Pollen and allergens
Spring can be challenging to some, especially those sensitive to pollen or other allergens. You might enjoy all four seasons in Winston-Salem, but you must be aware of the pollen season when you move here. Your body needs to acclimate once you relocate to this city.
What is the cost of living in Winston-Salem? Cheaper lifestyle but lower wages
The Good Side
Reasonable cost of living
Aside from having beautiful surroundings for free, Winston-Salem is also affordable. If you compare it to the median rate, you will pay less in this city.
Winston-Salem's cost of living is 32% below the US median rate. It means you can save a lot, especially if you have a high-paying job in this city. Necessities, utilities, and grocery prices are also lower here.
Affordable housing options
Moving to another city means taking into account your housing options. Good thing Winston-Salem offers a great selection of housing for all types of movers. It has many housing options that can easily suit your preferences.
The city ranks 5th as the best city for first-time home buyers. Plenty of business establishments and factories transformed into apartments and residential areas. Also, properties are being built so the city can accommodate potential newcomers.
The average housing price in the city is $220,000. The homes are well-structured and follow excellent architecture. You can easily adjust to the new town, given the affordability of the real estate.
Cheaper child care cost
Raising a child in Winston-Salem is also cheaper compared to the national average. For families with kids, the amount you need to raise a child is $200, below the average. It is also lower when you compare it to North Carolina's average. You need $12,796 in the city annually if you have two children.
Lower taxes
According to recent data, an average adult in the city pays around $6,304 in taxes, including state and federal income taxes, Medicare payroll taxes, and Social Security contributions. It is lower than North Carolina's median rate of $6,987. If you compare it to the NC average, you will pay fewer taxes in Winston-Salem.
The Bad Side
Lower salary
If we are talking about your monthly payroll, working in Winston-Salem gives you a monthly home pay of 5% less than the national average. The median income of a worker in the city is only $30,183, which is lower than the country's average.
More expensive health care cost
Healthcare is also a little more expensive in Winston-Salem. If you are paying an out-of-pocket health care cost and insurance premiums, you must allot $5,876 yearly. It is way higher than North Carolina's average amount of $4,266.
Why work in Winston-Salem? A Thriving Economy in NC
The Good Side
Lucrative investment opportunity
Investments are outpouring in Winston-Salem. There are various economic initiatives in the city that can open many job opportunities for the locals. The city has a competitive job market and can employ newcomers, too.
The city showcases economic expansion, workforce development, and gearing toward offering competitive salaries. It means more businesses can thrive, and more employers are available for the residents. These financial investments also help new and existing small businesses to become successful.
Diverse economy
The economy of Winston-Salem is comprised of various sectors. It has the tech industry, health care, tobacco, and start-ups. Most of these sectors generate jobs and employment for the locals. For instance, the Atrium Health Wake Forest Baptist is the city's biggest employer.
Other sectors like banking, retail, and manufacturing also establish headquarters in the city. Large companies like Trust, R.J. Reynolds Tobacco Co. , and Hanes have business in Winston-Salem.
Thriving healthcare sector
The city is advancing its health care system, including the biomedical and life sciences industries. As a result, the city has been pulling a pool of talents related to health and medicine. If you have expertise or skills in the medical field, you will find it easy to find a job here.
Promising aviation sector
Another sector that is exhibiting growth in the city is the aviation industry. Since the opening of the Forsyth Technical Community College, the city has received new talents in the aviation sector.
As a result, more businesses are interested in investing in the aviation industry in Winter Salem. The Forsyth Tech Mazie S. Woodruff Aviation Technology Lab has been harnessing talents and instigating growth in the aviation industry in the city.
Plenty of start-up opportunities
Start-up is booming in this part of North Carolina. With the innovation and collaboration of great talents, start-ups flourish in the city. They make the start-up sector more robust and encourage the city to support such a sector. Some of the most successful start-ups in Winston-Salem are Unbox the Dress, Sneez LLC, Beam Dynamics, and Point Motion.
The Bad Side
Salary lower than the national average
When you relocate, you may feel disappointed if you seek great employment in NC. Salaries and wages in the city are less competitive. You will receive less compared to an average worker in the United States. The annual income is $49,470 in Winston-Salem, while the average income in the country is $56,310. There is a few thousand dollars difference between the two.
Poor public transportation for workers
Going to work in Winston-Salem is challenging. Since it lacks comprehensive public transportation, you must have a car and allot a percentage of your income to gas and fuel. It will take up a certain amount of your money, too.
There are ample reasons why you must move to Winston-Salem. Aside from economic opportunities, it has a thriving art scene and enjoyable weather all year round.
Please share your thoughts if this convinces you to relocate to this beautiful city. I will be delighted to hear from you!