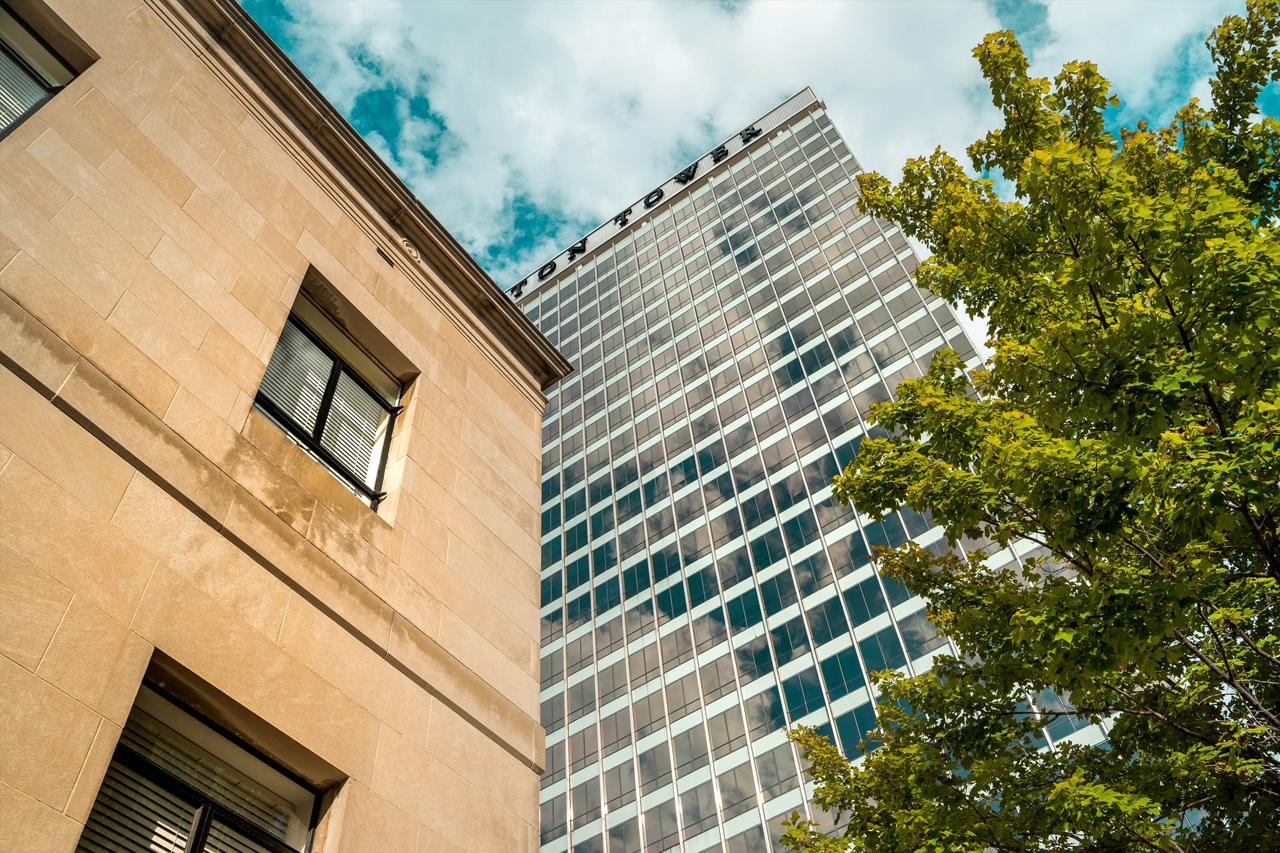 It was once a group of German Moravians who founded the city of Winston Salem.
Initially, there were two towns – Winston and Salem.
Over the years, the two merged into one town, forming the cultural center of Camel City.
The nickname has an exciting past.
At first, the city was the leading producer of textiles and tobacco. These days, the town developed into the hub for arts, nature, food, museums, and more.
Winston-Salem is a city that has everything you could ask for.
The city has the quiet and quaint charm of a Southern town. However, despite the laid-back vibe, the city is complete with amenities and rife with activities that could keep you entertained for days.
It has a bustling metropolis with a small-town vibe. This reason alone makes Winston-Salem one of the best cities to visit in North Carolina.
If you are not sure of this yet, consider a few reasons.
I am giving you 12 of my favorite spots in Winston-Salem.
1. ARTivity on the Green
This tourist attraction is hard to miss.
Right in the heart of the Downtown Arts District, you will find the first public park of Winston Salem, the ARTivity on the Green.
As I mentioned, it is impossible to pass by and not look. It is impossible to pass by and never swing by the park.
The park is full of unusual shapes and colors. All bright colors in different hues of red "smokestacks" pay homage to the industrial past of Winston Salem.
Within the park are benches and many green spaces.
These provide visitors with a fun place where families and friends can hang out.
There are also rotating murals. These rotating murals ensure that the view is always different and unique.
2. West End Historic District
If you wish to understand more about Winston Salem's historical and cultural significance, the West End Historic District is the place to visit.
Here, you will find an area filled with buildings. These buildings all date back to as far back as the 1800s. And if there is one thing I like about the attraction is that these buildings underwent extensive preservation efforts for them to last beautifully until today.
In total, there are more than 500 buildings to explore. Aside from the buildings, some houses belonged to many of the founders of Winston Salem.
One of these houses is the Poindexter House. The Zevely House is another example.
The West End Historic District covers a land area of about 230 acres. You can admire the period architecture, including Queen Anne, the Classic Revival Style, and the Colonial Revival. However, you can explore many areas on foot if you wish to.
3. Reynolda House Museum of American Art
The Reynolda House Museum of American Art, established in 1964, is one of the many museums to visit when in Winston Salem.
The museum houses a great collection of works by American artists.
Here, there are hundreds of displays that are in the museum. Aside from the artworks, the museum also houses unique exhibits throughout the year.
Coming over, one cannot help but admire the museum's beautiful architecture.
The building itself is a mansion. Set on a landscape of about 20 acres, the museum is only a few minutes away from the Reynolda Village. It also has several dining areas whenever you get hungry.
Aside from the restaurants, there are also stores where you can get souvenirs to bring home to family and friends.
4. North Carolina BBQ Trail
You have to get a taste of their BBQ whenever you are in North Carolina. Having a bite of the state's famous BBQ should be on your to-do list whenever you are here.
As a state, North Carolina is famous for its high-quality and delicious way of cooking the classic Southern barbecue.
Smoked and cooked traditionally, the barbecue here is the one to beat.
The recipes were all handed down from many generations.
The pork and beef not only melt in your mouth. It could also melt your heart.
The North Carolina BBQ Trail is a show-off of the state's best of the best. There is a strict criterion for its cooking methods. There is a challenging qualification when it comes to profiles and serving styles.
The legend starts with Real Q. It is the one to beat when it comes to barbecue in North Carolina.
The other barbecue spots are Honkey Tonk Smokehouse, Camel City BBQ Factory, and Little Richard's Bar-B-Que.
While we're on the subject of barbecue, make sure to check out Clark's Barbecue. It's just as fantastic as the ones I've highlighted.
5. Black Mountain Chocolate Factory
Did you ever wonder how it feels to visit a real-life chocolate factory?
If yes, this is your chance to visit.
The Black Mountain Chocolate Factory is a chocolate factory that sits in the downtown area of Winston Salem.
It offers guided tours to the general public. The tour guide is friendly and will always find the time to explain how the factory came about. The focus will also be taking you through the step-by-step process of how they make the chocolate.
Of course, before you leave, you can have the chance to bring home the chocolates of your choice. You can buy a wide range of their products onsite.
This is the perfect destination for you if you have a sweet tooth.
6. Kaleideum Downtown
If you want a destination filled with fun and educational activities, look no further than the Kaleideum Downtown.
The tourist destination has displays that focus on developing literacy and motor skills. Aside from these two, the collections also target children's social skills.
There are several activities that you and your kids can take part in.
The most popular of these activities include painting, reading, and drawing. Kids will also find that the museum has a lot of space where they can run, play, and climb.
You can visit the museum if you wonder what to do on the weekend with your kids.
The museum offers a unique membership.
The membership includes free admission and invitations to exclusive events.
There are also discounts on certain retailers.
However, you can always choose not to become a member. You are only passing by Winston Salem for a visit anyway.
7. Trade Street
Are you addicted to shopping?
If you are, Trade Street is the perfect destination for you.
The street is a dream street for those who love to shop. Here, you will find a road full of charming boutiques. There are also specialty storefronts for you to enter and explore.
If you are hungry, there are plenty of cute cafes and snack shops on the street. It's a fantastic way to refuel after all of your shopping.
If I may suggest, drop by Lavender and Honey's beautiful shop. It is the lifeblood of the street. You can also visit the Snob Shop on Burke Street when you've finished.
And, before I forget, visit the Kindred Spirits for some artisan wares and vintage gems.
8. Southeastern Center for Contemporary Art
People call the Southeastern Center for Contemporary Art SECCA for short.
When you are in Winston Salem, SECCA is the perfect place to take a peek at the emerging art scene in the city.
The center displays artworks of several local artists. There are rotating exhibits all year round. And aside from the local artists, there are also works done by national and international artists on display here.
Once in a while, there are film nights.
These nights are courtesy of the Film @ SECCA program.
I was also told that live performances occur now and again. When I went, I was fortunate enough to watch a performance by the Metropolitan Opera.
9. Historic Bethabara Park
A visit to the Historic Bethabara Park is like traveling back in time.
Before, the park was a small religious village for the German Moravians who settled about 250 years ago.
Now, it is a popular place where guests can do birdwatching. The reason for this is that the area sits on a wildlife preserve. The site is home to around 120 different bird species.
What makes coming here the best is that the park is open all year round. You can explore the grounds, gardens, and trails without ever worrying if it is empty or not. Plus, there is no admission fee.
There is a Visitor's Center and buildings with exhibits. You can access these places on certain days. If you choose to go on a tour, you will also pay a small amount for the time and guide.
10. Mast General Store
Another fantastic thing to do in Winston Salem is visiting the Mast General Store.
When coming over, you do not need to spend hours to finish. A few minutes would do you good.
Mast General Store is a 19th-century general store popular in Winston Salem. A visit here would take you to decades past when the store was at its prime. It retained its original charm and is a must-see when you are in town.
Of course, the store still sells merchandise.
They sell almost anything you can imagine. Gourmet grits and outdoor gear are available. Handcrafted creams and lotions are also available at the shop.
Over the years, the store became famous for its wide selection of candies. As a tourist, I am sure this should awaken the child within you.
11. Children's Museum of Winston Salem
The museum, as the name itself implies, should be for kids.
However, as an adult, you can come to visit, too.
The Children's Museum of Winston Salem is where you will find a wide range of exhibits for the younger minds.
The museum has interactive displays. It also has educational exhibits.
The exhibits and displays all seek to help children learn essential abilities. These critical skills include literacy, coordination, and even social awareness.
Because of that, visitors can enjoy the museum's fun galleries. Activities like drawing, building, and reading are available for kids and adults alike. Painting is also available.
Aside from these activities, there are play areas all over the museum where your kids can burn their energies away.
12. Frank L. Horton Museum Center
In the Frank L. Horton Museum Center, you will find the Museum of Early Southern Decorative Arts, commonly known as MESDA.
MESDA is a new addition to the historic area of Winston Salem.
The center used to be a grocery store. After renovations in the mid-1990s, the grocery store became a museum.
The museum's name is after a prolific decorative arts researcher – Frank Horton.
MESDA houses exhibits and collections. It also has an auditorium space perfect for special events and meetings.
In addition to these amenities, MESDA also has a research area plus several shops.
Drop by the museum if you are wondering what to do on a lazy day in Winston Salem.
—
Upon hearing the name Winston Salem, most tourists would not realize that this part of the U.S. exists.
And if you are aware of the city, you may not even know what is in store for you here.
Winston Salem is all about culture and history.
And the best thing about the city is the proximity of one tourist attraction to another.
When you are exploring as a tourist, there is little need for you to drive a car to go from one point to the next.
You can choose between parks, museums, restaurants, and art galleries. Or if you want, you can even visit them. There is nothing wrong with that.
Have you been to Winston Salem?
If yes, which tourist destination would you like to include?
Let me know.