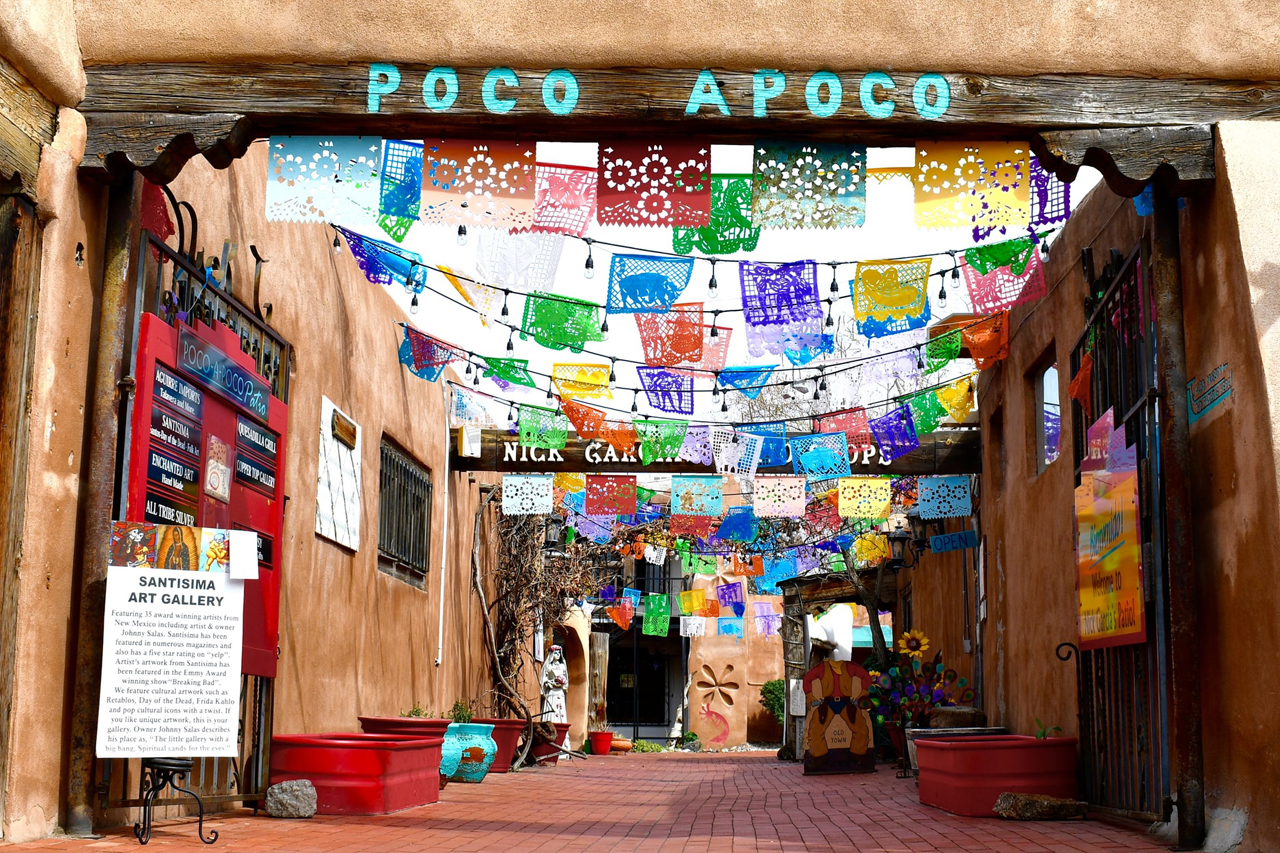 Albuquerque in New Mexico is one thriving city that will surprise you with how livable it can get. You all know that this metroplex with a 188.87 square mile area is near a desert, but that does not imply that it is monotonous and uninteresting, as you might assume.
Although this location is remote from other larger cities, it is indisputable that it contains natural preserves, a lively entertainment scene, cuisines, cultural events, and stunning views.
ABQ is one perfect stop to plant your roots, as it has all you need: a stable job market, good schools, favorable living costs, and all. So whether you will migrate solo, or with your family, there is something for everybody here.
Is Albuquerque, New Mexico, An Excellent Place to Live In? – Small City with Big Events
The Good Side:
Picture Perfect Natural Spots
ABQ has a lot to offer, particularly in terms of outside scenery. It is known for having a spectacular vista and a picture-perfect landscape. Aside from having a perfect spot, it also offers activities and trails you can side-trip when you visit each place.
The Sandia Mountains, with its pink-tinted top and stunning panoramic view of the city from the Sandia Peak Aerial Tramway, is one of the best places to visit. Plus, heading to Petroglyph National Monument and Cibola National Forest is another fun outdoor trip.
The Valle de Oro National Wildlife Refuge, bordering the southern boundary, is a 570-acre natural preserve comprised of mountains, volcano tubes, and the Rio Grande River, which is another outdoor site for you not to miss.
Art Is Everywhere and Evident
The arts sector in ABQ is vibrant, as evidenced by a handful of museums and street art installations. Its culture runs deep, and so does the portrayal of each art you get to see whenever you are inside the city and going to outlying places in the community.
The Indian Pueblo Cultural Center, which has a gallery of Pueblo artists' murals, is one of its most popular attractions. Another must-see is the 516 Arts gallery, a well-known modern venue in the city. This location hosts creative exhibitions, events, workshops, and lectures in a contemporary art venue.
The Richard Levy Gallery, the National Hispanic Cultural Center, and the Luminarias are important exhibitions that you will enjoy.
The Festival City
It is no secret that ABQ hosts monthly events, which is why people want to relocate here.
The locals' love of parties births several momentous occasions, one of which is the Albuquerque International Balloon Fiesta, the world's largest hot air balloon festival. Colors abound, and the grounds frequently host food trucks and other exciting activities.
The Mariachi Spectacular de Albuquerque is another festival worth seeing, as is the Festival Flamenco Albuquerque, an eight-day cultural extravaganza featuring outstanding performances by world-renowned flamenco dancers.
In addition, the Albuquerque Summerfest Series, which features music, dance, activities, and much more, is a popular event that everyone anticipates. Indeed, there is no dull month in this vibrant neighborhood.
Feast Yourself in The Endless Cuisine
ABQ's food scene is also something to brag about, as it combines Native American, New Mexican, and Spanish flavors. So, you will find something to satisfy your hunger, and chilis, which the city is known for, might occasionally appear in your meal.
The High Noon Restaurant and Saloon, located in the historic old town, delivers the tastiest and most authentic aged town steaks. Blue corn enchiladas and bourbon roasted chicken are also available. The Antiquity Restaurant, a local favorite, is another diner that will feed you the best of ABQ. It makes for a terrific date night with options for steaks, filet mignon, and seafood.
Experiencing the National Fiery Foods & Barbecue Show is necessary for anyone who cannot get enough of the cuisine options here. The greatest in spicy barbeque, hot sauces, salsas, marinades, and even sweets are available at this three-day festival.
You May Occasionally Witness a Film Shoot Here
Albuquerque is a beautiful city with a handful of stunning locations, making it a perfect place for filmmakers to shoot their documentaries, commercials, and television programs.
Another reason ABQ attracts a few film producers because it has plenty of daylight hours, mild temperature, and more significant tax benefits. So, living here may allow you to see your favorite show or an upcoming blockbuster filming next to your block.
Some blockbuster films shot in the city are The Lone Ranger, The Avengers, The Goldfinch, and Independence Day: Resurgence. Breaking Bad and Better Call Saul fans may recognize Albuquerque's adobe dwellings and the Sandia Mountains from the shows.
If you are seeking something entertaining to do, you can also spend your time touring the film sets and their specific locations here and snap a photo. Who knows, you might bump into your favorite star and take some selfies.
The Bad Side:
The Struggle with The Hot Weather
Some enjoy bathing in the sun's heat, while others despise it. If you are relocating to Albuquerque, you should know that the city is near a desert; thus, you will face hot weather, particularly during the summer.
From June to September, the temperature averages around 80 degrees Fahrenheit. It also offers 280 sunny days per year, so you can anticipate spending a handful of your time outside in the sun.
The Never-Ending Traffic Issue
Albuquerque also has one of the issues that most American cities do: a lackluster public transit system and traffic congestion. Albuquerque Rapid Transit or ART is the city's primary public transportation system. The worst rush hour is from 5 to 6 p.m., and getting stranded on Bridge Boulevard is something you do not want to happen daily.
Furthermore, there are a handful of distant places than public trains and buses do not access, making it impossible to get there if you do not have your vehicle. Better still, arrive an hour early to work or plan different alternate routes to reduce your commute time.
Set Your Eyes on Your Belongings and Yourself
This city is not immune to the rampant criminality within its borders. Although most criminal charges are related to drug cases, there is a high rate of property crime action. It is best to keep yourself and your stuff safe all the time.
Violent crime is around average in this city, with the majority centered in the city center and decreasing as you travel to the suburbs.
What Is the Cost of Living in Albuquerque, New Mexico? – Lesser Taxes for Everybody!
The Good Side:
You Can Survive at Its Cheap Cost of Living
Albuquerque is one of America's most affordable places to live, which is why it attracts people. It has a 91.1 percent average, which is lower than the national average.
It costs $1,500 per month on average to live in ABQ. This pricing is highly advantageous, especially for residents who expect an average salary. Most of the determining variables of its living cost are likewise lower, particularly in utilities, transportation, health, and miscellaneous.
You will enjoy the lesser tax benefits as well, so living here will not only save you cash but also will make your life easier too.
No Sales Taxes on Your Grocery List
Albuquerque sits in the state of New Mexico; hence it enjoys the benefits of a grocery tax exemption. Alcoholic beverages and tobacco, however, remain taxable under the statute. Other retailers, such as Fry's, have regular promotions or reward programs to help you save even more money at the register.
The fact that there are no taxes on essential grocery items is one of the most critical elements to consider when determining where to move. As a result, buying your necessities at any of the community's convenience stores or grocery stores is preferable.
Cheapest Bus Ride in The Southwest
One of the benefits of living in ABQ is the low bus cost. The Albuquerque Rapid Transit or ABQ Ride, known locally, is the primary mode of public transportation.
One-way bus rides in the area start at $1, while a one-day pass costs $2 and provides unlimited rides for 24 hours. Elders, students, and kids are eligible for discounts. Children under ten can travel for free if accompanied by an adult.
You can purchase tickets using the ABQ RIDE app before boarding to make things easier. Pass acquisitions can also be made via ticket vending machines, making the method of transportation here quite convenient.
House Prices Here Will Not Break Your Bank
ABQ is a seller's market, meaning more individuals are looking to purchase than unoccupied properties. The average apartment here costs between $200,000 and $300,000, with a monthly rental of $1,300, which is not bad for such a promising city. It also becomes cheaper the further you travel away from the I-25 or I-40 interchange in the heart of town.
With a property price of $243,000 and a monthly rental charge of $1,063 only, Bear Canyon is one of the best neighborhoods to resettle. The Huning Castle is another fantastic option, with an average rental rate of under $900. You can also choose between Tijeras Arroyo, Snow Heights, and Four Hills.
These locations are close to local schools, parks, and commercial areas, so getting around your site is no problem running errands or sending your kids to school.
The Bad Side:
Driving Here Can Cost You a Lot of Gas
Albuquerque is not immune to traffic jams, particularly during rush hour. The busiest times in the city are 6 a.m. to 10 a.m. and 3 p.m. to 7 p.m. So, if you are planning a road trip down Route 66, make sure you have a handful of patience with you as well.
The major routes in Albuquerque are I-25, which runs north to south, and I-40, which runs east to west. When a traffic incident develops on either freeway, cars may reroute through Albuquerque's urban neighborhoods. If you can work on the west side of town and live on the east side, you will be in decent shape because the roads there are not too busy.
Why Work in Albuquerque, New Mexico? – Low Income Tax Rate Here!
The Good Side:
Enjoy Favorable Income Tax Perks Here
ABQ has one of the lowest income tax rates in the country, ranging from 1.79 percent to 4 percent, depending on income. This rate is near the bottom of the range for state income taxes, where the national standard is 4.6 percent.
This tax benefit is one of the factors that a working person considers while relocating to another place. So, you pay a percentage to the government, which benefits everyone who works.
Potential Career Growth In ABQ
ABQ has more excellent opportunities for you to advance your profession. It relies significantly on state and federal government jobs but also provides a handful of employment prospects.
Top employers include educational institutions such as the University of New Mexico and medical companies such as the University of New Mexico Hospital and Lovelace Health System. It also houses significant sectors like the Kirtland Air Force Base and Sandia National Laboratories.
This city's future job growth is around 34% over the next ten years. In addition, the city's television and film industries are flourishing, bringing major motion picture studios to the area to shoot and develop a film. Thus, the potential grows as the environment remarkably the filming location improves.
The Bad Side:
You May Not Anticipate Receiving Your Desired Wage
Since then, Albuquerque has struggled to maintain its minimum wage. Although there is much room for growth, the minimum wage here is $7 per hour. This rate makes it more difficult for people to get work in this city if they have not yet landed a corporate position.
Aside from ABQ, the same issue affects the entire state of New Mexico. Finding a respectable job that pays more than $7 per hour can be challenging unless you work for a large establishment such as Ernest Health, PNM Resources, or The University of New Mexico. Nonetheless, there is still hope that this rate may increase.
It is hard to resist the wonders of Albuquerque, which is typically an ideal spot to plant your roots.
Did you love our fantastic finds and downsides for ABQ? I hope you enjoy every aspect while deciding whether to relocate to this beautiful place.
We enjoy seeing you around. Thank you very much!