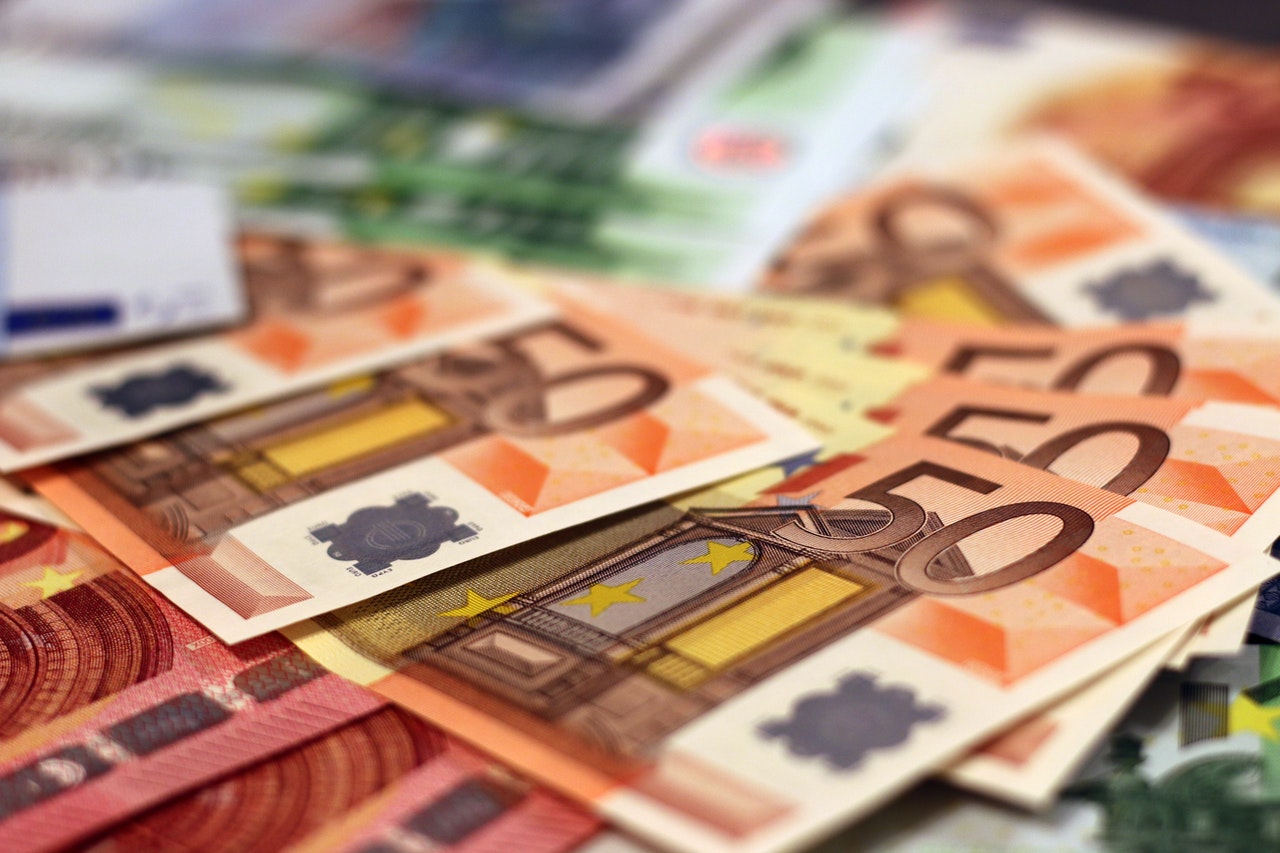 The national currency in Poland is zloty. Poland is part of the European Union. They joined in 2004. But this does not mean that they have to use the Euro as their currency. Zloty dates back to as far back as the 14th century. There are supermarkets and some gas stations in Warsaw that accept Euros. But the exchange rate is so alarming. Taxis will not take Euros, and the same goes for local shops. But when they do, expect the exchange rates to be terrible.
When going to Warsaw for a visit, it is actually recommended that you use their national currency. This would be more practical. This would also save you a lot.
We know Poland (capital is Warsaw) joined the EU or the European Union in 2004. But over the years, the country has not resorted to using the Euro as its currency.
The country has been using zloty, their national currency, since the 14th century.
This currency's denomination is actually easy to organize. They come coded in colors.
The coins are also easy to track. They are all marked to make it easy for you to distinguish one denomination from another.
If there is one thing you should be careful of, it is on how you say the word.
When in Poland, you do not say it as "zloty."
Instead, you say, "zwoti."
The Coins
Another thing that you have to look out for is the coins.
We mean that every time you buy something, chances are you will always get a coin or two as a change.
And when you lose track of the change, it can get heavier in your pockets.
Remember, Warsaw is not as expensive as its neighbors.
In fact, 5 zloty can buy you a lot. This includes a beer plus a couple of train tickets.
What we want to say is this. Whenever you have coins with you, try to use them as much as you can.
ATMs
ATMs are everywhere in Warsaw. Most, if not all, of them, accept major credit and debit cards.
Aside from ATMs that flock to the city, you can find many exchange booths almost everywhere. This makes it possible for you to arrive in the country with US dollars or Euros. Once in the country, exchange them for the national currency in the city.
When looking for exchange booths, try to avoid those in train stations as much as possible. The same is true for exchange booths in the Old Town.
This is because they are actually known to be dodgy with tourists. The exchange rates may also be super bad.
Travel Cards
Warsaw and the rest of Poland have another advantage for long-term travelers.
When you plan on staying for long in the city (or in the country), you can get yourself a travel-orientated bank card.
These cards play a big role in your stay.
The exchange rates are reasonable.
Plus, you can also top up your card from your bank account back home. What's more, is that you can also transfer funds from any international bank account that you have.
These cards would help pay your bills. This would be essential in groceries as well as paying for rent and other essentials.
By the way, these cards don't come with fees, too!
Polish Bank Accounts
Applying for Polish bank accounts is also easy.
There are a lot of options that you can choose from.
In Warsaw, for example, there is Alior. The bank is ideal in such a way that it can cater well to English speakers.
Aside from that, the bank has amazing internet banking as well.
This would pose a great advantage, especially if you plan on staying long in Poland.
When in the country, it is not a requirement for you to open up a bank account. But having one is ideal. Having one will have its advantages.
At the end of the day, opening up a bank account is still a great idea.
Is it cheaper to exchange money in Warsaw?
When visiting Warsaw, a lot of tourists would bring with them different currencies. Some would bring Euros. Others would bring US Dollars. Some bring British Pounds. When visiting Warsaw, it is much better to exchange it at a Kantor or a moneychanger. This is the best deal that you can get. You would have a lot of advantages when exchanging in Warsaw.
As we already know, exchanging with kantors is the way to go when going to Warsaw.
But not all kantors mean you well. Some may be dodgy towards tourists. And you need to know when to trust and when not to.
Here are a few tips when exchanging currencies in Warsaw.
Money changers in the country often give you great exchange rates. They can exchange even major currencies like US Dollars, British Pounds, or Euros.
Most of these moneychangers, or kantors, are actually honest.
But just to be sure, always check the exchange rates online. Compare it with the rate that the moneychangers offer. This would provide you with a good comparison of whether what you are getting is a great deal or not.
Another thing you should remember is currency exchange and airports. Never exchange at the airports.
As you already know by now, there are many ATMs all over the city. They provide you with better options.
Now, how do you set your sights on an honest kantor?
What you should remember is that an honest Kantor always displays two rates. This is for every currency available. One should be for the selling, and the other should be for buying.
The buying rate does not have more than 0.05 to about 0.10 zlotys difference for each major currency. Some examples of these currencies are US Dollars, Euros, and British Pounds.
Look closely at the difference.
If the difference is bigger, you can head on to the other Kantor.
The most honest and the best ones usually have a margin of around 0.02 zlotys. This makes it more ideal when exchanging in kantors than in airports.
One thing to remember is that there is usually no commission in these exchanges. But it would also help to confirm.
Going back to dodgy kantors, one indication is that they only display one currency rate.
Doing so would most likely cheat or even distract tourists.
The rate that you are seeing is just the selling rate. When this is the case, with only one rate displayed, go to the next exchanger. Chances are you will be losing about 30% of your money in places like this.
The most notorious of them all can be obvious.
They hold signs that say "change." Sometimes, they hold signs that say, "change/Kantor."
These money exchangers can be very visible. They can usually be found in central places.
They may advertise only one rate. And these are always in big and bold letters. At times, it can say "we are selling" plus the currency and the single rate.
The rate that you see is usually their selling rate. This is the rate when you buy the money from them. But if they buy from you, they would usually pay around 20% to even 30% below the rate.
Another trick that they do is kind of innocent, but a trick nonetheless. They sometimes omit the zero from their rates.
One such example is their buying rate. Let's just say the buying rate is 3.89. What they will have for their rates is 3.089. These kantors would innocently slip in the zero in the rates. This makes them pay you less than they normally should.
The kantors that are open late at night also pay less compared to the others.
Finally, if you want to use the ATM, select the option to get charged with local currency. This means that you will be billed in the national currency and not in the currency of your native country.
When you get billed using your own currency, the exchange rates can be bad except when what you have is Visa or Mastercard. That would be a lot better.
The same is true when you pay purchases using your cards. Whether it is a debit or a credit card, always choose to be fully charged in PLN.
What then is the best currency to use when traveling in Warsaw?
When in Warsaw, always use zloty. Of course, they accept US dollars or Euros. But the rates can be terrible. You will not be getting the most out of your money if you do that. When in Warsaw or anywhere in Poland, use their national currency. This is especially true when you are in touristy areas. Using your currency will limit your activities and purchases. Also, as mentioned earlier, the exchange rates can be bad.
As a tourist, it is always a great thought to know more about the local currency. This should be able to give you an idea of how much things cost. This should give you a clearer picture of how much to bring while traveling.
Warsaw and the rest of Poland use zloty.
And now, you might be thinking. Should you be exchanging before the trip, or will you do it there?
As earlier mentioned, it is actually ideal for exchanging your money in Poland. This would provide you with greater advantages than exchanging it back home.
Aside from this, what else is there to know about Poland's currency?
Here are a few things to know.
Cards in Poland
Visa and Mastercard cover a lot of restaurants and stores in the country. Most hotels accept card payments as well.
Remember, though, that the country still uses mostly cash.
It would be great to carry with you some cash whether you are in Warsaw or anywhere in the country.
Your Cash and the Country's ATMs
Now, you can carry some cash with you wherever you go in Poland.
And when you do, make sure to carry with you smaller denominations. This is especially helpful if you ride the bus or if you go to kiosks and stalls. They don't usually have change for larger notes. This is when coins and change come into play.
When using ATMs in the country, it can be pretty straightforward.
Upon insertion of the card, the instructions that appear will be in English. All you have to do is just follow the instructions, and then you're done.
As mentioned earlier, choose to be charged in the national currency. Never choose to be charged in your currency.
The Polish Currency
The zloty has always existed since the 14th century.
But the modern zloty only came about in 1995. This was due to currency reform.
You should also know that the country has what they call groszy. This is what we call cents in our home countries.
In Poland, 100 groszy are equivalent to 1 zloty.
When it comes to the lowest denomination, one grosz is the one.
Zloty is a stable currency. And when exchanged to Euros, one Euro would be equivalent to roughly about 4 to 5 zloty.
This, of course, would have to depend on the exchange rates.
Poland and Euros
We know Poland became a European Union member in 2004.
And so begs the question, why not transition to Euros?
This is a good question. And a lot of you might ask the same question.
The reason for this is because Poland does not satisfy the requirements to be a member of the Eurozone. Also, the Poles prefer the zloty to transition to Euro.
This may happen in the future. But this may take a while.
US Dollars in Warsaw and the Rest of Poland
When you travel in Warsaw or anywhere in Poland, it would be rare for stores to accept US dollars.
But if you have US dollars on hand, it is easy to exchange them for Polish zloty.
All you have to do is find a money exchanger, and voila, you can exchange your US dollars for the local currency.
Just make sure that you have an honest exchanger with you.