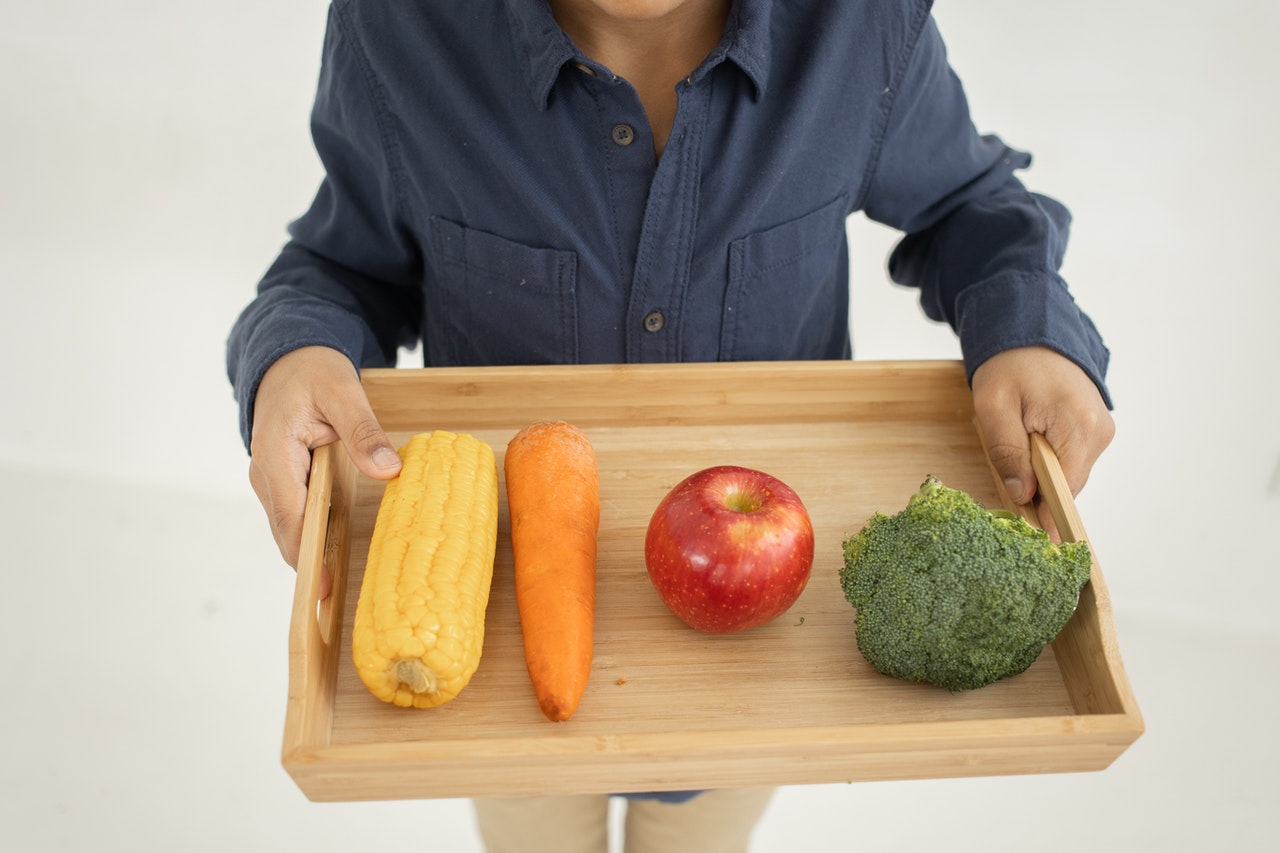 It is easy to lead a vegetarian or even a vegan lifestyle in Budapest. The city has restaurants that serve completely vegan or vegetarian dishes. Budapest also has vegan-friendly markets where you can do your shopping for vegan or vegetarian ingredients.
Being vegan in Budapest is not as hard as you might think.
Recently, the city has seen a lot of restaurants opening with exclusively vegan or vegetarian menu options.
If you are thinking about how you will survive Budapest as a vegan, worry no more.
I'm talking about eating vegan in Budapest now.
Let's get started.
The Local Cuisines
Surprise! Surprise!
There are quite a few vegan-friendly local cuisines in Hungary.
I must say, though, that most of them may not be the healthiest around. But they're vegan.
One of the most popular vegan-friendly traditional Hungarian foods is langos. It is a deep-fried dough that's perfectly vegan.
You top it with cheese or sour cream, or both.
Aside from this, there's another vegan-friendly Hungarian food that I know of. They call it dodolle, which is just mashed potatoes mixed with flour baked in an oven and comes with fried onions and oil.
Sounds delicious?
Yes, it does!
Aside from the Hungarian vegan street food, there are also restaurants around that opened. These restaurants have their own offerings of vegan or vegetarian dishes.
Most of these restaurants also give their take on a traditional Hungarian dish and make it vegan. How's that for a twist?
And when eating out does not appeal to you, you can always cook at home.
Budapest has vegan-friendly markets where you can shop for your vegan or vegetarian needs.
We'll talk more about these in a while.
Meanwhile, throw your worries of being vegan out the window.
I'm pretty sure you will never go hungry in Hungary, much more in Budapest. The city has all the offerings for a vegan traveler like you.
What are the best vegan restaurants in Budapest?
Budapest has a wide array of choices when it comes to anything vegan. While Napfényes Étterem may be popular, other options include Matrjoska Kroshka, Vega City, and Vegan Garden. Indeed, your vegan self will never go hungry here.
Did you know Budapest has a vegan tour?
Imagine yourself getting a tour of the city's vegan lifestyle, nooks, and crannies.
If you are too lazy to research vegan restaurants in the city, here's your best bet.
But if there's one thing about vegan food tours, they're a bit hard to find. But if by chance you see one, go for it.
During these tours, you get to know vegan coffee shops, health food stores, and restaurants. There are also vegan ice cream shops and, of course, the local farmers' market.
But if, by chance, you don't find a vegan food tour, don't worry. I got you covered.
Here are the best vegan restaurants in the city.
Do try them if you can.
Napfényes Restaurant
The restaurant is one of the oldest vegan establishments in Budapest. And yes, it presents you with a lot of options.
There are vegan versions of Hungarian dishes like stuffed cabbage and goulash. There are vegan desserts that you can absolutely devour in one sitting.
Aside from these, there are vegan pizzas and gluten-free dishes.
All the ingredients are organic.
What I like about this restaurant is that they remain vegan without putting the flavor down. They do not compromise when it comes to flavor.
Meal prices can range anywhere from US$10 to US$21. On weekdays, they also offer soup and a main dish for just US$8!
Matrjoska Kroshka
A few years back, this restaurant's owner used to have another popular restaurant in the city. It featured Russian cuisines. The menu was mostly meat.
But because of her changed values and beliefs, she closed it and opened a new one.
Matrjoska offers sumptuous burgers. I insist you try their spicy cabbage patty, which is her unique take on this famous sandwich of the West.
Aside from the burgers, the restaurant also offers Russian food. There's vegan pelmeni. There are gluten-free dishes. Also, never miss out on the homemade buns.
Burgers can cost anywhere from US$5 to US$7.
There is also a daily offering of soup, burger, and a drink for about US$8.
Vega City
If you are on the lookout for a quick and delicious vegan lunch in Budapest, look no further than Vega City.
The restaurant is part of a complex composed of a grocery store and a vitamin shop. Both the vitamin shop and the grocery store sell healthy options.
Vega City is popular among university students and young professionals.
Prices range from US$2 for stews and soups to US$5 for main dishes.
Vegan Garden
Found right smack at the center of the Jewish District is Vegan Garden.
This is a place that provides you with not just one but many vegan street food choices. All of them are in this open-air area that's as busy as it is colorful.
The Vegan Garden opens by season. They operate only during the warm months.
From plant-based burgers to pizza, these vegan food trucks will surely not disappoint.
TÖKMAG
Believe it or not, but you will also like this restaurant no matter how much of a meat lover you are.
In this restaurant, you wouldn't even know what you're eating is plant-based!
The menu is simple. They have burgers, sandwiches, as well as lunchboxes. Lunchboxes usually contain pasta, salads, as well as grain bowls.
There are also soups and desserts.
When in town, do try their beetroot burger. It's amazing.
One thing to note is that most of their meals don't have sugar. They are also gluten-free and made from ingredients sourced locally.
Burgers and lunchboxes cost around US$6. Sandwiches can be anywhere from US$2 to US$4.
Naspolya Nassolda
Oh, here comes the desserts.
This raw-vegan café has a lot of unique offerings, from apricot pie to matcha cakes.
The menu changes depending on what ingredient is in the season to only get desserts from the freshest ingredients.
The restaurant has a wide array of healthy breakfast plates. Even your glass of almond milk is something they prepare fresh.
For sweets and snacks, prepare anywhere from US$3 to US$4. Breakfast meals cost anywhere from US$6 to US$8.
Where can I do my vegan shopping in Budapest?
When shopping for vegan options in Budapest, there will always be a lot to choose from. BioABC and Bio-Barat are two of the most obvious options. Rakoczi Market is also another great choice.
Now, there comes a time when you don't want to eat out.
You may want to cook your food. Or perhaps, you may be thinking of bringing some vegan food back home.
Here are your choices for Budapest's vegan shopping.
BioABC
The spot has organic vegetables and fruit and is a perfect place to buy everything vegan.
Vegans choose this place to buy everything that they need.
Aside from these items, it is also in BioABC that you will find natural beauty products.
Bio-Barat
Let me first say it here.
Bio-Barat is not 100% vegan. They sell organic meat somewhere here.
But this place is also a great option if you are looking for vegan ingredients.
They have a wide variety of vegan cheese and sausages.
They also have eco-friendly items. What more could you ask?
Rakoczi Market
Open six days weekly; this indoor market is one of the oldest in Budapest.
Operations started sometime in the 19th century. Visit anytime from Mondays until Saturdays for your stash of fruits, vegetables, and whatever vegan food you may fancy.
Why is vegan so popular?
The vegan lifestyle is becoming more popular these days. The reason could be because of improvements in the processing of plant-based food. There is also an increasing awareness of animal treatment.
If you ask somebody from the 1960s whether a vegan sausage is possible, that person would probably laugh at the notion.
It seemed impossible at the time.
But these days, you see everything turned vegan.
There are vegan sausages and vegan burgers. There are vegan pasta and a lot more options.
The wide variety of options paved the way for veganism becoming more popular. Plus, with the health benefits the lifestyle brings, veganism will never run out of raving fans.
The Innovation
These days, veganism is becoming more popular because it presents itself as a healthier alternative.
Now, you can eat your burger without the guilt. What makes it the more popular is because it is delicious. In fact, you would never think that you're eating plant-based food.
In the past, vegans and vegetarians were those that only ate greens and a horde of other plants.
Being vegan these days no longer limits you to eating broccoli and tofu. There are burger alternatives that taste like real meat! It would be impossible even to identify the real ones from the plant-based.
The innovation in food processing paved the way to this growing popularity.
And every day, we see new vegan offerings surfacing in the market.
Thanks to technologies and innovations, we can munch on some chicken nuggets without sacrificing the life of a chicken.
The Reason for the Demand
Another reason aside from the innovation of food processing is the growing awareness of the market.
Health Awareness
The consumer market is now aware of the repercussions on health when excessively eating meat.
More and more Americans are looking into the vegetarian or vegan diet because of health reasons.
According to research, health conditions like heart disease, diabetes, and cancer are primarily because of meat consumption.
Bacon, sausages, and even dairy products have been consistently linked to carcinogens and many more that cause any or all these diseases.
Medical professionals do not ask you to stop eating meat. They only advise regulating the consumption of meat and other animal products.
Anything in excess would be harmful to your health.
And this is where veganism enters the picture.
For the Planet!
Health reasons aside, the market is also becoming more aware of eating meat's ethical and environmental effects.
Not only is health the sole reason. It is also the health of the planet that vegans and vegetarians look into.
According to a report from the United Nations, humans only have 12 years to divert the effects of climate change.
It was also identified that meat production is one of the major culprits that affect climate change. Consumption of meat encourages the production of meat. And so, with lesser consumption comes lesser production.
When there is lesser production of meat, we help the planet heal.
Animal Rights
These days, there are documentaries online that spread awareness on animal rights.
The documentaries tackle how exploitation happens in the production of meat for human consumption.
Such documentaries explicitly show how animals suffer in the name of the burger and the steak that we eat. Not only that, but the documentaries also show how animals suffer for the fur that we wear and the elephant rides that we take.
It is also common to find celebrities joining in. Some celebrities campaign left and right in the name of animal welfare. Joaquin Phoenix and Miley Cyris are just two of the many celebrities who provide that voice for the voiceless animals.
A most recent campaign for animal welfare showed how fast-food chains bread their chickens so fat that they can barely stand up and walk. These guys are the chicken nuggets that we eat.
And this is the same story for almost all the fast-food chains all over the world. It includes not just chickens but cows, pigs, and even sheep. Even snakes and crocodiles suffer the same fate for the leather belts that consumers wear.
Animal welfare is one of the reasons why people ditch meat consumption.
For some, they would rather eat a head of cabbage than take animal life for dinner.