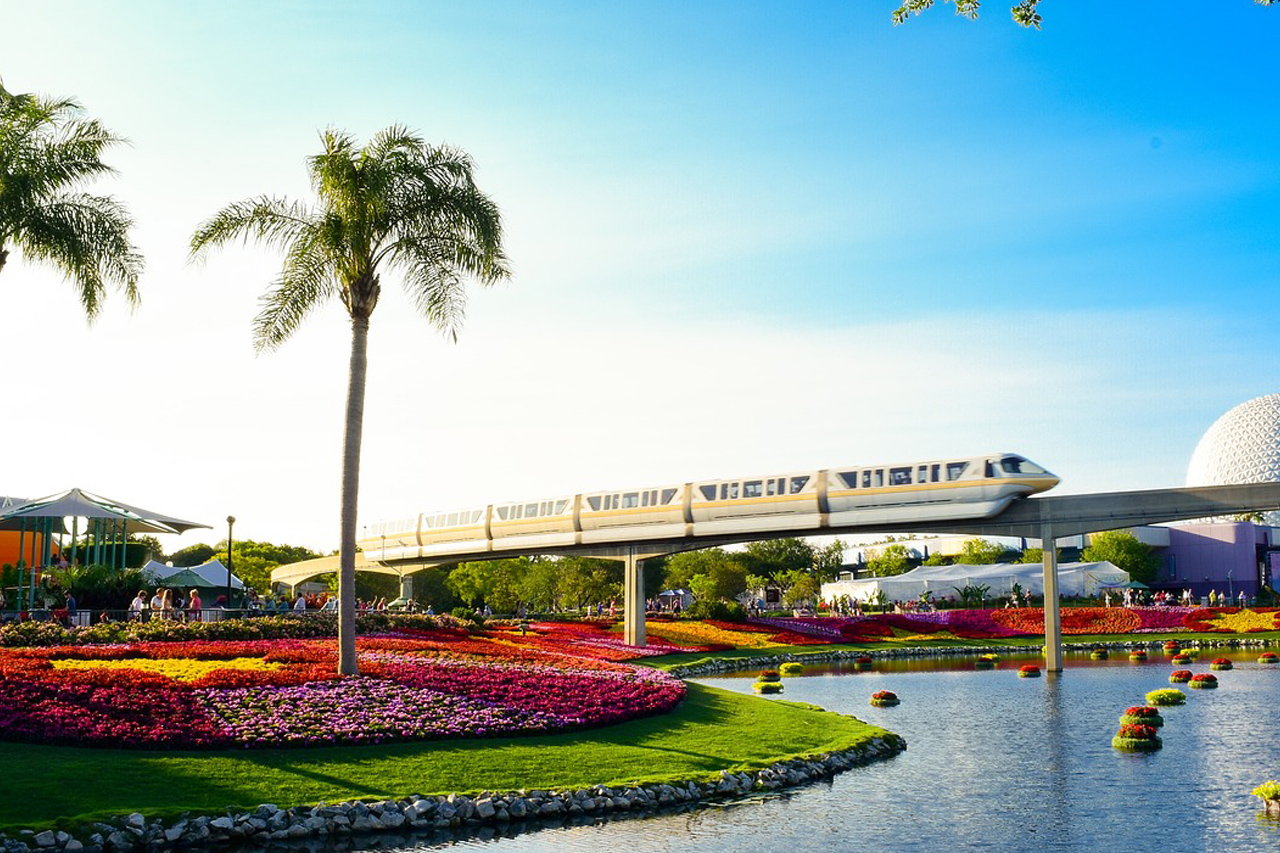 Discussing theme parks in America is impossible without citing Orlando, Florida. This location is well-known for housing Universal Studios and Disney World. However, this metropolis is much more than its fine attractions.
With a 1.9% population increase from the previous years, the city is one of the country's fastest-growing metro areas. It is now home to over 500,000 people. But have you ever wondered why people are relocating here now?
When looking for a better place to live in Central Florida, living in Orlando may be the best option. A few reasons you should settle here are its thriving economy, great outdoor activities, outstanding gastronomy, and low living costs.
However, Orlando also shares a setback that you should see. After all, this location, like any other, is not perfect.
So, before you pack your belongings and move in, consider the advantages and disadvantages of living in this location.
Is Orlando, Florida, A Good Place to Live In? The Attractive Central Florida Metroplex
The Good Side
The Home of Global Attractions
The fact that you will be neighbors with Disney World and Universal Studios is one of the best benefits of living in Orlando. This advantage means you can visit these well-known attractions whenever you want.
Every year, millions of people visit this tourist attraction. However, there are also other beautiful things that the city has to offer. It also includes SeaWorld, Crayola Experience Orlando, and Madame Tussauds Studio.
Tourism is another important economic driver in the city. As a result, if you choose to move right next door, you could save hundreds of dollars on transportation and lodging.
Another great benefit of being a resident here is getting discounts on tickets to these attractions. It includes around 30% to 40% off Walt Disney World tickets. There are even more if there are holidays and monthly events here.
It is an excellent money-saving tip, especially if you want to spend your weekends at these locations. With these discounts and benefits, it is well worth the move.
Mass Transit Is Not a Concern
You might believe that living in Orlando necessitates owning a car to get around. You got everything wrong.
The city has an excellent mass carrier system that will take you anywhere you want to go. It is second only to Miami, providing dependable mass transit to its residents and the tourists it attracts.
Options are available here: The Lynx public bus system, The SunRail commuter rail system, and the LYMMO. You can also try the Greyhound Bus or Amtrak's well-known rail system.
Their bus and train routes are also extensive and reach enough neighborhoods. There are also carpools and taxis in the area if you want more options. You can operate your bike to get around, which is a healthier alternative.
There Are Numerous Activities Available in Orlando
If you assume residing in Orlando is only about theme parks, think again. Mind you; there are plenty of other things to do here, especially if you want budget-friendly weekend leisure.
Aside from its iconic attractions, the city is known for its incredible gastronomy and other outdoor activities. These include the bustling downtown area and locations near the theme parks.
ICON Park is a well-known lane with over forty restaurants, shops, and entertainment venues. It has the iconic Orlando Starflyer, which swings about 450 feet high. Another enjoyable activity is strolling around Old Town and seeing a recreation of what the city used to be decades ago.
Spending your leisure time at Lake Eola Park and walking around the area is good if you enjoy relaxing and being one with nature.
There's also Discovery Cove to visit for a weekend getaway with your family. Whatever you decide, keep in mind that Orlando is synonymous with a beautiful and fun-filled community.
A Good Education Begins Here
Living in Orlando is also a good option if you have school-aged children.
The school system here is outstanding and unquestionably dependable. From elementary school to college, there are numerous options for every family.
Orlando Gifted Academy is the city's best elementary school. It ranked 10th in the state overall. Meanwhile, Orlando Science Middle High Charter is the best high school in the city and ranks 354th nationally.
It is also possible to continue your tertiary education here. There is the University of Central Florida, which is 148th in the nation. Adventhealth University and Valencia College are also nearby and may interest you.
The Lovely Warm Weather
Orlando has pleasant weather all year. It has 255 days of sunshine annually, most of which falls in March, November, and February.
During the summer, the average temperature here is around 60 degrees Fahrenheit. However, the hottest month here is mostly July, when temperatures can soar.
The average annual rainfall is fifty-two inches, and there is no snowfall in the metro. Because of the lack of snow, the winters here are mild, which is one of the main reasons people relocate here.
Living here is the best option if you despise snow and prefer the sun. Although summer can be hot, having an air conditioning unit or engaging in outdoor activities can help.
The Bad Side
Unlikeable Traffic Down the Road
One flaw that Orlando shares with the rest of the major metropolitan areas is the heavy traffic on the highway.
The city can attract thousands of tourists in its vicinity, and it also has a population of around 500,000 people, so expect a crowded place with bad traffic.
It is a real pain because you need to get to work on time but getting stuck on the road won't let you. The worst times to drive here are before 7:30 a.m. and after 6:30 p.m.
The International Drive is one of the busiest streets in the city, followed by the I-4, which connects downtown to suburban communities and serves as a primary route to Tampa.
It is incredibly inconvenient to mix road construction, a swarm of tourists, and people moving around as it results in long hours stuck on the road. So, if you want to live here, be prepared to have long patience with you.
It Is Crowded Here
Because of the presence of the world's most visited vacation resort, Disney World, Orlando can attract approximately 58 million visitors per year, according to the Magic Guide website. With so many tourists and a population of around 500,000, it's no surprise that this place gets severe congestion, especially during holidays.
Most of the time, the influx of people here is quite inconvenient for the residents. Several snowbirds come here to avoid the harsh winters in the north.
To avoid the large influx of people in the downtown area and the Disneyland District, you should look for homes in its suburban communities.
What Is the Cost of Living in Orlando, Florida? Cheaper Metro Area in Central Florida
The Good Side
The Favorable Living Costs
Because Orlando is a tourist destination, you may find it difficult to believe that living costs are reasonable. However, compared to neighboring big cities like Miami, Pinecrest, and Palm Beach, the prices here are significantly lower.
Bare necessities such as utilities, groceries, health care, and transportation costs are all within the budget of minimum wage earners. Even though its miscellaneous fees are slightly higher, they do not skyrocket as expected.
According to the website numbeo, the average utility expense for a 915-square foot apartment, including electricity, water, internet, phone bill, and garbage collection, is around $251.70 per month. Your invoice will increase if you use your air conditioner frequently during the summer.
The Housing Prices Are Within Your Reach
Because of its reasonable values, you can find and own your dream home in Orlando, Florida. Its average home price is around $294,400, with a monthly rental fee of $1,094 for a single studio apartment.
This pricing is significantly lower than what you would pay if you chose to live in Miami or Palm Beach. If you look for houses for sale in Miami or New York, you will not be able to find a decent home for less than $400,000.
However, there is a higher proportion of renters in the area, accounting for approximately 52.5% of the entire community.
Aside from that, if you are eager to purchase your dream house, you got a better option here. There are more areas in the metropolis that might be minutes away from downtown yet is an affordable places for you to buy or rent your accommodation.
Altamonte Springs has an average home value of $136,300 for sale, with a monthly rental fee of $1,061. Conway neighborhood, meanwhile, is a 15-minute drive from downtown Orlando and has an average home price of $190,700.
Food Is Less Expensive
Basic food necessities are also less expensive in Orlando than other Florida cities. The average food cost here is around $18.50 per meal; a family of four can spend approximately $3,351 per year.
There are some excellent and cheaper restaurants in the area, such as Cafe Tu Tu Tango, which serves delectable Nashville Hot Chicken Sliders and a fantastic Shrimp Lettuce Wrap. You can also grab your favorite steak at Kres Chophouse.
Aside from the excellent dining options, essential groceries are also reasonably priced. You can find better deals for your weekly or monthly errands at your local Whole Foods.
The Bad Side
You'll Spend More on Your Leisure Expenditure
Admittedly, Orlando is not a pocket-friendly city when we talk about spending your leisure time here.
For adults ten years old and older, a one-day Disney World ticket will cost around $109.00. Kids aged 3 to 9 will also pay $104 for a single day. Aside from that, foods inside the theme parks are also expensive compared to outside marts.
Meanwhile, a single-day ticket to SeaWorld costs $124.99. Even movie tickets cost around $13.69 for a single screening.
The good news is that residents of Florida can take advantage of the best rewards of having discounted ticket prices for the city's famous theme parks. So, you can save up to 40% off your ticket expenses.
Why Work in Orlando, Florida? Diversified Industries in The Metropolitan Area
The Good Side
It Has a Diversified Economy
Orlando's most important industry is undoubtedly tourism. The faction contributes millions of dollars to the city and state of Florida's revenue.
Furthermore, it attracts approximately fifty million visitors, implying that the city must meet the needs of the people by providing better and more extensive amenities.
However, other industries in the city still play a significant role as economic drivers. It is a busy metropolis that propels the country forward in technologies, biosciences, digital media, aerospace, and defense.
The famous AAA, Darden Restaurants, and Travel + Leisure have offices in Orlando, as do regional operations for KPMG, Siemens, Lockheed Martin, and Deloitte.
The Positive Job Market
Orlando's job market has improved in recent years due to the abundance of tourists in the area and other companies locating their headquarters here. It has experienced growth of 3.9% in recent years.
Based on the data given by the Bureau of Labor Statistics, the city's unemployment rate is also 2.6% as of April 2022. Therefore, you can expect more career prospects in the metro with a future job prediction of 51.01% in the next ten years.
Orlando Health and Florida Hospital are two major nonprofit healthcare facilities that employ residents. Meanwhile, Blue Origin, Thales, and Leidos are among the aerospace companies that have established themselves here.
The Bad Side
The Hourly Rate Is Marginal
One drawback you should be aware of when looking for work in Orlando is that the minimum hourly wage is not high, which is still less than $9.
The minimum hourly rate in Florida is lower than the rate in Orlando. However, comparing this low rate to cities where an average employee earns $15 to $40 per hour, you might want to pack your bags and travel to find better deals.
However, there is still space for progress, as the Local Government wishes to raise its flat hourly rate to $15 in the coming years. Furthermore, there is no state income tax here, so you can receive the total amount of your payouts and your entire pension fund if you are a retiree.
That concludes our comprehensive list of the benefits and drawbacks of living in this tourist destination. We hope you got the best bird's-eye view of what it is like to live in Orlando, Florida.
We enjoy writing articles like this for you, and we value your appreciation.
Relocating to Orlando is unquestionably wise because it allows you to achieve a better work-life balance. Therefore, we love to see you here soon.
Thank you very much!