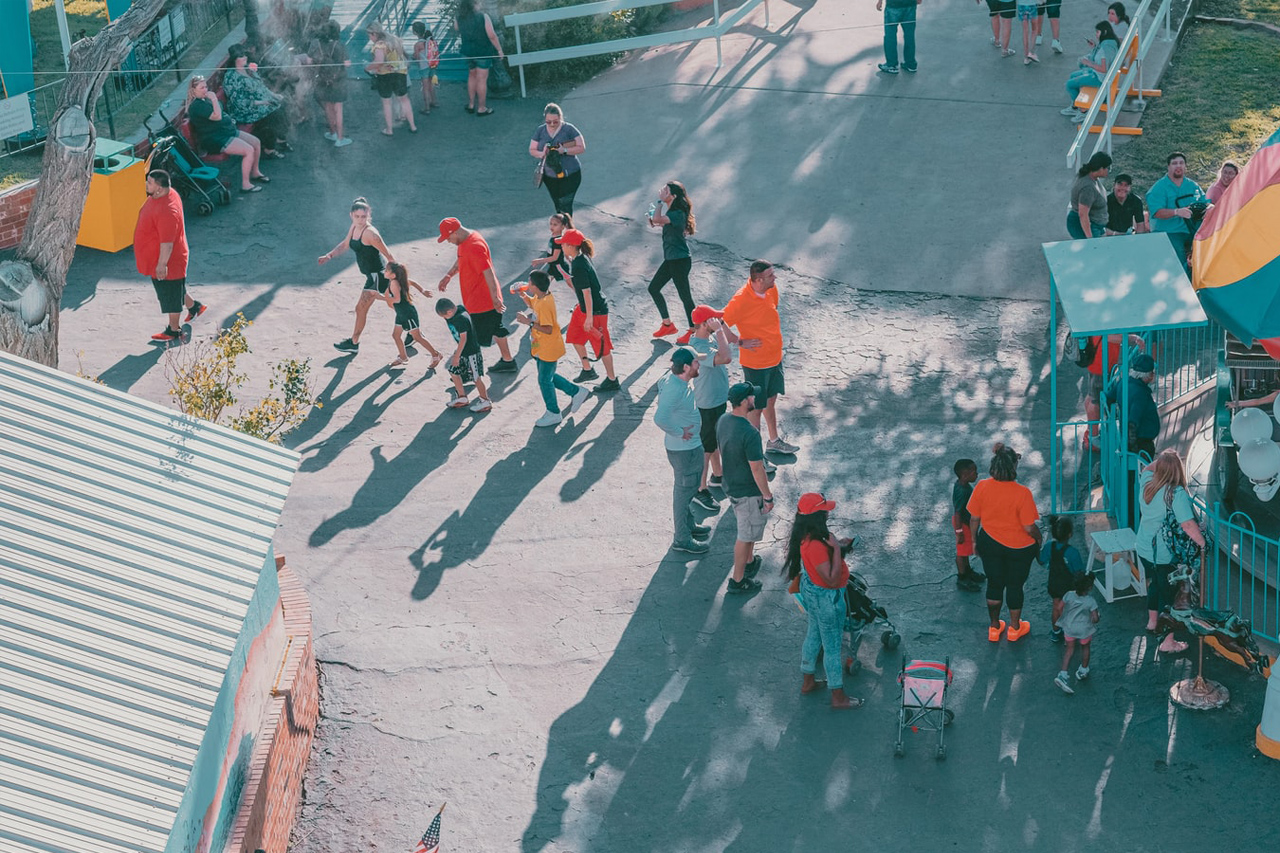 Are you thinking of living in Lubbock? Then perhaps you should review this summary of the pros and cons of living in the city.
This bustling city, which lies in Lubbock County, Texas, has approximately 256,042 people. It is known as one of the best locations to live in Texas, so residing here might be beneficial.
Most people who live here quickly access various amenities, including cafes, parks, shopping malls, and high-quality schools. But like many cities, Lubbock has its upsides and downsides.
So, what's good and bad about this town? Let's examine this summary in greater detail to see whether moving here is worthwhile.
Is Lubbock a Good Place To Live In? – A Small-town Atmosphere With Big-city Advantages
The Good Side
The City Has Low Traffic Volume
Lubbock in Texas has low levels of average daily traffic. The city ranks among the top five US cities with the best traffic, with an average annual commute of 10 hours, making it a beautiful town for anyone who prefers to avoid areas with heavy traffic.
The city's public transportation system is likewise highly developed. It is accessible by several important roadways, such as Interstate 27, US 62, US 84, and US Highway 87.
Lubbock Preston Smith International Airport provides air transportation to the city. Citibus, a bus transit system that operates Monday through Saturday, offers public transportation services.
At the same time, the Lubbock Transit System provides bus service to all principal parts of the city at highly reasonable rates.
If you are searching for a new city to settle down and call home, there is no need to explore further. The low traffic volume in Lubbock will work to your advantage and that of your family.
Lubbock Has an Active Social Scene
In creating this summary, it would be unfair not to mention the city's flourishing culture and social scene. As the median age of Lubbock continues to be 29, the city's progressive future mirrors the values of the millennial generation.
The region now has numerous bike lanes and dog parks, and its topography makes it an excellent place for outdoor pursuits like riding and hiking.
Also, Lubbock is home to a flourishing music industry and was the state's first city to be known as a cultural arts area.
While the city's roots pay homage to Lubbock's own Buddy Holly, it is no stranger to the up-and-coming talent that performs nightly in venues throughout the area.
The "Hub City's" nightlife is comparable to that of a larger city while retaining an intimate atmosphere, which is one of the advantages of living here.
The Place Has Some Excellent Wineries
The city is no stranger to good times, being the biggest producer of wine grapes and home to seven award-winning wineries.
There are two wineries in this town that are worth visiting. The first one is the Llano Estacado Winery which creates quality Texan wine. This breathtaking venue includes a tasting area, an event center, a conference room, a bridal suite, a vineyard room, and a banquet space.
The other winery in the area is McPherson Cellars, which makes delicious local wines that have won local and international awards. While the city has mastered the art of wine, the craft beer market is rising and deserves notice.
Therefore, you must visit these two locations if you are a wine enthusiast and live in the city.
It Is a Welcoming and Inviting Place To Live
Lubbock is a thriving and inviting community that provides its residents and guests with an experience that is one of a kind.
The city is home to various cultures, enterprises, and history, all of which combine to create a unique, authentic vibe. People in this place are fantastic because they don't put on the air or try to act more incredible than you do.
The "cool" individuals around here are more laid-back and unpretentious in their demeanor. This reason is what people are precisely referring to when they say that "the people" are why they enjoy living in this city.
Lubbock is an excellent option if you seek a welcoming place to settle down and call home because the city genuinely has something to offer everyone.
The Bad Side
The City's Crime Rate Is Quite High
The unaffected residents believe this city is safe, but the statistics show that Lubbock is a deadly place.
The city's crime rate is 93% above the Texas average. The region's crime rates are 121% higher than the national average, while violent crime rates are 181% higher.
If you live in this area, you have a one in twenty chance of being a victim of some crime.
You can avoid many places and circumstances to remain safe, but this is true everywhere.
Slide Road, Hurlwood, Quaker Avenue, Louisville Avenue, Avenue P, Chicago Avenue, Milwaukee Avenue, Burris, Quaker Avenue, and Memphis Avenue are the safest areas in this area.
Living here, you should consider this to determine where in the city is the safest place for you to reside.
Lubbock Lacks Entertainment
Other than going to Texas Tech University or one of the museums, living here, there will be nothing for you to do in your free time. There are a few parks to visit, but nobody would want to spend time outdoors due to the terrible weather.
The city has severe weather, a lack of imagination, and inadequate funding. It also has no beach, and the only nearby lake requires payment to enter. There are also a few activities that younger people, such as teenagers, can participate in throughout this region.
Aside from this, the city also closes at night, meaning that it has developed into the type of place that rolls up its sidewalks as it becomes dark.
There are also a small number of restaurants and pharmacies open. It is strange and inconvenient for a town with many people working the third shift.
Even if there is considerable growth, there is a lack of leisure opportunities. Therefore, if you wish to reside in a lively place with lively nightlife, you should consider other significant cities.
It Has a Lot of Wind and Dust
The city of Lubbock lies on the Llano Estacado, a vast plateau that stretches from the eastern part of New Mexico to the western part of Texas. Strong winds characterize this region, and the city is no exception.
The average wind speed in the city is roughly 14 miles per hour, with gusts reaching 50 miles per hour.
This wind is usually at its strongest throughout the spring and autumn. However, it can blow at any time of year and has numerous consequences on the city, such as making traffic difficult, causing damage to homes and trees, and challenging regulating dust and pollution.
High winds also bring dust into the city. Typically, the dust settles over the city after blowing in from the west.
The dust is not a significant health risk to the locals, even though it can sometimes be annoying. But if you live in this area and suffer from respiratory conditions, you should generally avoid leaving your house on days when the wind is strong.
What Is the Cost of Living in Lubbock? – Affordable City With High Quality of Life
The Good Side
The City Is Budget-friendly
The city of Lubbock is well-known for having a cost of living that is relatively low. It is not only one of the most cost-effective cities in the state, but it also provides residents with access to a diverse range of possibilities and conveniences.
With a population of over 250,000 and a metro area that includes approximately 300,000 people, this smaller city offers its residents and nearby communities access to the resources of larger metro areas for a fraction of the cost.
Those interested in establishing a life in Lubbock will find that the city's lower-than-average cost of living provides them with many opportunities.
The living expense in this area is 79.9, which is 8% less than the national average. Transportation costs are 12% less than the national average. Also, the cost of groceries here is 9% below the average price across the nation.
Lubbock is a place that should be on your list if you are searching for an inexpensive place to live or a town with an exceptional quality of life.
It Has a Low-cost Residence
While the rest of the country suffered throughout the economic downturn, the real estate market in Lubbock remained robust. It continued to see significant growth even despite the difficulties.
Lubbock has 15% less expensive housing costs than the national average. In this city, the median home cost is $337,837, while the median rent is $1,032 per month.
Home insurance in the area costs between $871 and $1,179 per year, or $72 and $98 per month. Living here will cost you $1,945 for house insurance.
Also, if you intend to purchase a home on credit, the interest rate for a 20-year fixed mortgage plan is 4.39%.
The Bad Side
Lubbock Has Steep Tax Burden
Although the city is a beautiful place to live due to its low cost of living, the city's taxes are not very favorable.
In 2022, the minimum combined sales tax rate in Lubbock, Texas, is 8.25%. It is the sum of the state's sales tax rate of 6.25%, the county rate of 0.5%, and the city rate of 1.5%.
This year's property tax rate reached a new high record, with an average increase of 16 %. It is far higher than the alarming average increase of 10% seen in 2021.
Several factors have contributed to this tax increase; however, the shortages of houses now available on the market and historically low mortgage rates have significantly impacted property taxes.
Before you decide to live here, you need to consider organizing your finances for the taxes you will be required to pay.
Why Work in Lubbock? – A Hub for Job Seekers
The Good Side
It Is a City With an Expanding Economy
Lubbock is the region's hub for many industries, such as healthcare, education, and agriculture, making it a growing metro area with many opportunities.
With a growing technological sector, software developers from Silicon Valley are discovering the city as an attractive location thanks to the Lubbock Coding Academy, Texas Tech University, Innovation Hub at Research Park, and South Plains College.
It also has a robust manufacturing sector due to its central location in the United States, closeness to the BNSF railroad, access to an international airport, and strategic placement between five major freeways.
The town has recently experienced an increase in newly established enterprises and job opportunities.
Tyco, Warren Equipment XFab, UniFirst, Texas Tech University, Lubbock Independent School District, United Supermarkets, Covenant Health System, University Medical Center, AT&T, Lubbock County, and the City of Lubbock provide the majority of job possibilities in Lubbock.
As a result, economic activity and prosperity have increased. The unemployment rate in April 2019 was 3%, somewhat lower than the national rate of 3.6% and Texas' rate of 3.7%.
This region's economy is diversified and expanding, creating new chances for local businesses and the individuals who live here.
The City's Workforce Is Expanding
The number of people working in Lubbock is steadily increasing each year. Due to the city's economic growth potential, expanding job market, and outstanding work/life balance, it is one of the top 20 cities in 2019 where millennials are moving.
Entry-level opportunities are available if you are a college graduate contemplating relocating to this location.
In point of fact, throughout the past five years, the majority of employment created for college graduates in the city has been high-paying positions.
The Bad Side
Lubbock Doesn't Pay as Well as Other Cities
As a pro-business community, the wages in Lubbock are low.
The average annual income in Lubbock County is $24,168, which is less than the national average of $28,555. In contrast, the median household income of persons working here is $44,139 per year, which is lower than the US average of $53,481 per year.
The national median wage in this city is significantly lower than the federal median wage in most occupational categories; however, the national wage spectrum is quite broad for higher-skilled positions such as those in medical, law, engineering, and other fields.
Before you even contemplate looking for work in the city, you must know this fact.
Your priorities in a metropolitan area will determine whether Lubbock, Texas, is an ideal spot for you to reside.
Consider this city if you are looking for an affordable area to reside with a high standard of living. On the other side, you should look elsewhere if you enjoy a lively nightlife and dislike windy weather.