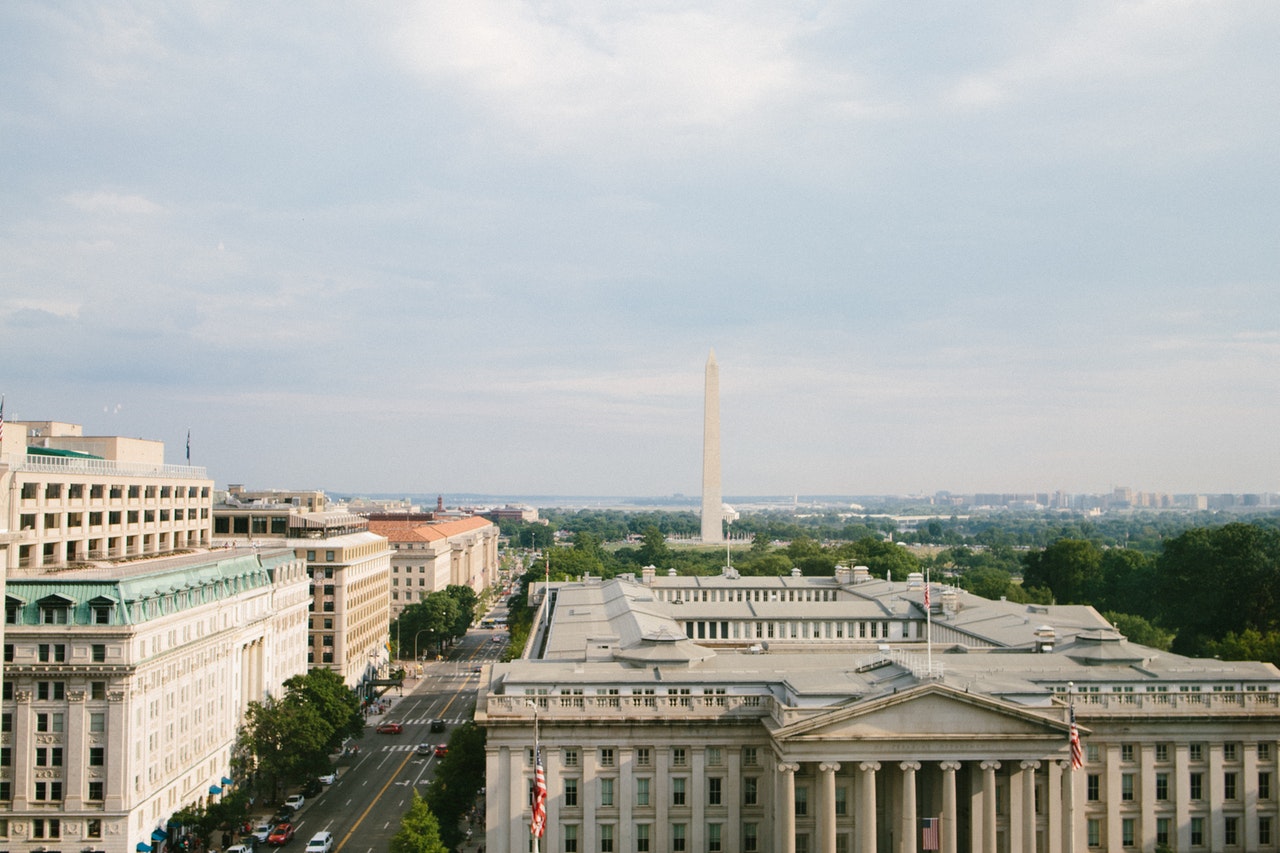 Choosing between Philadelphia and Washington DC as the best place to live is tricky. Both cities are historically relevant. They share America's historical past and played crucial roles in the country's independence.
Visiting or living in both cities makes you feel like you are stepping through the pages of US history. The national monuments, buildings, and landmarks are memories of the country's colonial past.
Philly and DC transform you back to where Americans were fighting for independence. The White House and Congress are living examples of the courage of America's best leaders.
Yet, one has a major drawback, making the other a preferable place to live. As usual, comparing two cities, living expenses is of major consideration.
In terrms of living expenses, Philadelphia is more affordable making Philly a better place to live. Real estate in this city is not as insane as DC. You can live comfortably as an average income earner when you choose Philly over Washington DC.
Washington DC may be the country's capital, but it is one of the most expensive. Living in this city is like burning money every day. The housing and cost of living tend to be very expensive. It would help if you had a high-paying job to live comfortably in this city.
How do you compare Philly and DC?
Philly's strong points
The Liberty Bell and Betsy Ross' House in Philly are prominent places in America's history. They are relevant to the country's declaration of independence.
Philadelphia developed to become the home and stomping grounds of the LGBTQ community.
It has plenty of hipster neighborhoods or 'Gayborhood,' making the city vibrant.
It has plenty of rainbow street signs making the city more alive.
As the second-largest city on the East Coast, Philly is progressively developing. It is both an academic and health center that attracts people to move in. Business centers in the city are starting to be part of the city's identity.
The city is more down-to-earth than DC while still presenting sophistication and class. You can never ignore Philly's food culture being one of the best in the United States. It is more of a subdued city vibe compared to DC.
DC's strong points
DC, on the other side, is massively affected by the country's political climate. DC is not only the political hub of the United States but the world as well. Many world issues and policies debated on the grounds of Washington DC.
Washington has plenty of cultural and entertainment offerings, as well. There are times that DC gets busy with festivals and outdoor activities. You can get entertained in this politically centered city, too.
You can have a simple life when you choose Philly over DC. There are plenty of coffee shops, stellar restaurants, dive bars in Philly's neighborhood. It is an ideal kind of living at an affordable price tag.
Is Philly bigger than DC?
Philadelphia is bigger than Washington DC in both size and population. The population and size is almost bigger compared to DC.
Size

Philly has a land area of 142.71 sq miles, while Washington DC has only 68.34 sq miles. The city of Philadelphia has neighborhoods divided into significant sections. It includes North, Northeast, South, Southwest, West, and Northwest. These neighborhoods surround the Center City and compose of boroughs and townships. It also has communities within the area.

On the other side, with less than half of Philly's size, DC has four large quadrants. It has four districts, including Northwest, Northeast, Southeast, and Southwest. These districts include both residential and government areas.

Population

In terms of population, Philadelphia is still bigger than DC. The city of Philadelphia is the sixth-largest city in the United States by population. It has an estimated population of 1,584,064, while DC has 705,749. The population is more than double the figures of Philly compared to DC in this aspect.

Economic Development

Wahington, in this regard, is a bigger city than Philadelphia. It has a growing and diversified economy from many sectors.

There is an increasing rate of professional and business service jobs in DC. It is the sixth-largest metropolitan economy in the United States, as well.

Since DC is a government center, a quarter of its workers are working for a federal agency. Other private sectors that encompass the economy of DC are law firms, NGOs, firms, and trade unions. The city is home to some Fortune 500 companies, making it more economically developed.
Philadelphia, in this aspect, is a center of economic activity in Pennsylvania. Almost five Fortune 1000 companies have headquarters in the city. It has growing sectors in financial services, health care, biotech, among others.
How far is Philly from DC?
In terms of distance, Philly is almost 140 miles far northeast of Washington DC. If you are having a non-stop drive from Philly to DC, it will take two hours and thirty minutes at your destination. You will traverse more than 140 miles distance to reach DC from Philly and vice versa.
There are other options to reach Washinton DC from Philly, as well. You can go for a train ride which is faster than riding in a car. It will take you one hour and fifty minutes to go to DC using this option. You can take the Amtrak coach that will cost you $54 roundtrip. It is more quiet and peaceful when you use this transportation mode.
Bus transport is also available from Philly to DC. The Greyhound Bus has a roundtrip service for $20. It will longer than going on a train that can last for almost three and a half hours.
Suppose you want a faster mode of transportation. You can also reach DC by plane. It will cost you more, however. The Philadelphia International Airports have an available flight to DC.
The same is valid with DC airlines. Dulles International Airport (IAD) and Ronald Reagan Washington Airport (DCA) has flights, too. Flights can cost you $355 one way.
Is it cheaper to live in Philadelphia?
Compared to Washington DC, Philadelphia is way cheaper. Price is more affordable in real estate, food, and even transportation.
Real Estate

Housing rates in Washington DC are crazy. It is one of the highest valued housing projects in the United States. The reason behind this is the high land values in the city. It became a domino effect that home prices are staggering, as well.

The land property in DC ranks among the top-valued properties in the country. Buying property can cost almost $1.2 million per acre. It is double the price in Boston, another city known for expensive housing rates. Many affluent Americans desired to live in this city, making the value of real estate higher.

Philadelphia, on one side, has more affordable housing projects. It is cheaper than Boston, as well. It has a less competitive housing market as it caters to universities and hospitals. Since it is more significant than DC in terms of land area, more land is available.

Food

Food is also a significant reason why DC is more expensive than Philadelphia. Philly is more of a blue-collar city, while DC is a white-collar one. People coming to DC are college graduates and professionals looking for a stable job. Philly, on the one hand, caters to people who prefer provincial living.

In this aspect, there are more commercialized food and restaurants in DC. The city has lots of Starbucks, Caribou Coffee, and Chipotle proliferating around. A slice of pizza in DC will already cost you $4, and a drink is at $10. In Philly, even it has a reputation of being a food city, what it offers is more affordable. You can find plenty of local coffee shops, fixie bikes, bars, and restaurants at cheaper rates.

Transportation

Public transportation is more expensive in DC than in Philly. It will only cost you $90 per month in Philadelphia while $230 a month in DC.
DC is also not a car-friendly city. It has a sophisticated subway system that caters to people's transport needs. Owning a car in DC will cost you, as well. Private parking in the city is costly as well as gas. Whereas in Philly, parking space is available and affordable, too. You can quickly grab private parking in this city than Washington.
When your account how much it cost living in DC and Philadelphia, you would prefer Philly more. Living in DC means you are somewhat paying for your privilege of being there. You need to use your wallet and spend in cash when you chose to live in DC.
While Philadelphia is not that cheap, you are most likely to save money here compared to DC. Living in DC is a privilege, so many affluent desire to live here.
If you are an average wage earner in America and coming from cheaper states, you will DC very expensive. You might need to look for a double job when in DC. Most jobs in the city also need a stellar diploma from a reputable school.
Why is Philly a great place to live?
In the comparison between Philly and DC as a better city to live in, Philly wins. Living in Philly is great due to a lot of reasons. Philly is a great placce to live because it cheaper, simpler, and more extensive.
Here are the top reasons why:
Innovative City

It is an emerging tech hub, according to Technet. Meaning, plenty of big tech giants root for Philadelphia to establish stations there. It is the best city in America for diversity in the STEM fields.

You can never underestimate the city in its educational offerings. It has over 100-degree granting institutions, and students prefer living in the city.

In the aspect of medical care, it is over the top, as well. It has an impressive life sciences community. Philly has plenty of nursing schools, dental and other medical-related institutions.

Green space and outdoor life

Compared to DC, it is a much bigger city. It has more green spaces ideal for sports and outdoor life. Frommer's considered it as the world's top cities for parks and green spaces.

Philly's Fairmount Park will never disappoint when it comes to vastness. It is almost 10 200 acres of land comprising of more than 60 individual parks. The park also offers 270+ biking trails ideal for people who love fitness.

Vibrant city street life

You have many exciting things to do in Philly, as well. Compared to DC, which is politically oriented, people in Philly are more relax. Plenty of younger generation prefers to live here because of the vibrancy and energy in the city. It is home to the LGBTQ community and the 'Gayborhood,' as well.
Conclusion
Pitting DC and Philly is not easy. The District and the City of Brotherly Love are some of the best cities in America. They offer plenty of opportunities to varying personalities.
Choosing DC can give you stable and high-paying jobs, while Philly has more diversity. When looking for a place without compromising finances, moving to Philly is better.