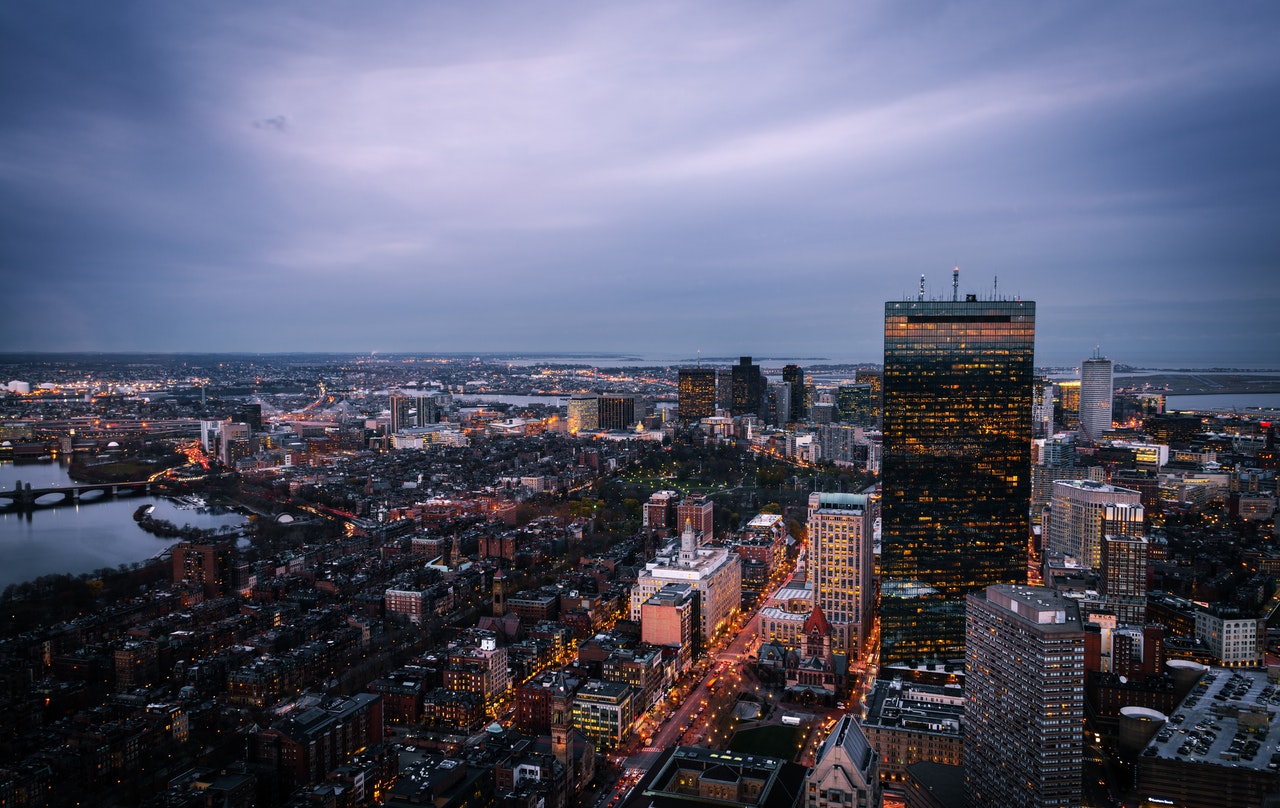 Choosing between San Francisco and Boston as the best place to live is a matter of preference. You can select San Francisco if you are tech-savvy and looking for a job in the tech industry. Boston, on the other side, has a prolific job market, as well.
Boston has a lot to boast about, but San Francisco has more. If you are choosing the best city to live in, San Francisco is preferable. Between Boston and San Francisco, the best city to live in is SF.
SF is projected as the city of the future, while Boston is drawn to its colonial past. San Francisco is robustly developing and keep chaning overtime. Bosotn is always identified by its colonial roots.
You can say that if you prefer modernity, San Francisco is best pick. Life in San Fransico will never be boring, as there are always new things to explore.
How will you compare San Francisco from Boston?
Industry
San Francisco and Boston present opportunities to earn money and make a living. The Bay Area demonstrated significant growth in the last few years. There are plenty of start-up tech companies and leading corporations in the industry. You can find Tesla, Apple, Facebook, Netflix, and Google in San Francisco.
Boston is also a well-established city with various industries presenting you with jobs.
You can find tech, finance, life sciences sectors in this city. Giant companies like Amazon, Microsoft, Google, Pfizer have stations in Boston, as well.
Sports
Both cities have sports events to always look forward to. SF is one of the best sporting metro areas in the country, as well. The town has two MLB teams, NFL teams, and NBA teams, making it a sports center.
Boston is never lagging in sports, games, and competitions. The city is a haven for sports lovers. Bostonians have a fanatical devotion to the Red Sox and are continually known as the football town.
This city has won more championship titles compared to other cities in the United States. Boston won titles for baseball, football, basketball, and ice hockey.
Food Culture
Food culture in Boston and San Francisco are comparable, too. Boston offers the most delicate food scene in Massachusetts. San Francisco will impress you with plenty of Michelin-starred restaurants. It also has the most diverse food scene in the United States. You have plenty of food to choose from bibimbap to mouthwatering seafood dishes. You can never go hungry in both cities.
Events and Activities
Activities and events may seem different from these cities. Boston is an education center, while SF is environmentally blessed. You can hike the Marin Headlands or walk the Golden Gate Bridge. If you love liquor and wine, you head to the Napa Valley for a day of wine tasting. Yr run out of exciting activities to do in San Francisco.
People
If you are looking for a more friendly city with diversity, San Fransico is the place to be. Bostonians tend to be rude, while people in the Bay Area are more familiar. The city is more diverse, with a good ratio of Hispanic, Asian, and Chinese-Americans. The city will embrace you regardless of your race.
Transportation
Public transportation is another downside of Boston. While San Francisco has different modes of transportation, Boston seems limited. The train system in Boston is the oldest in operation. They need some updating to accommodate the commuter's needs better.
Is Boston bigger than San Francisco?
San Francisco is bigger than Boston. The land area of San Francisco is bigger than the area covered by Boston.
It has a total land area of 232 square miles, while Boston is only 89.63 miles. Twenty-three neighborhoods and districts are comprising the city of Boston.
Proud and vibrant neighborhoods surround the city's small area. Every district is unique and has distinct characteristics. Here are some of the famous community in Boston:
Allston

The area is home to thousands of students having an education in Boston. It is a young district compared to other neighborhoods in Boston. You can see many college students in the area when visiting Allston.

Back Bay

Back Bay has stunning landscapes and the most picturesque part of Boston.

Residential apartments are stretching down Commonwealth Avenue.

It is home to affluent residents of Boston, as well. You can find many Victorian-inspired dwellings in this part of Boston.

Bay Village

You can never go wrong when you choose this neighborhood. It is between the South End, the Back Bay, and Boston's Chinatown. You have more access to different areas of Boston when you pick to live in Bay Village.

Beacon Hill

Beacon Hill is an ancient district in Boston. Charming bricks and classy apartments will greet you when you walk in the streets of Beacon Hill. You can also find the Massachusettes States House on the top of Beacon Hill.

Chinatown

Another exciting area you can find in Boston is Chinatown. It is the city's hub for Chinese culture and commerce. You can look for cheap China goods in this part of Boston, as well.
On the other side, San Francisco is full of exciting districts and neighborhoods. Compared to Boston with 23 areas, there are 36 identified ones in SF.
Here are our top finds among the districts of San Francisco:
Fisherman's Wharf

The first on this list is San Francisco's most visited neighborhood. You can find hotels, shops, and food stalls in Fisherman's Wharf than any other area in San Francisco. It is one of the city's main tourist attractions, too.

Chinatown

Being a culturally diverse city, SF has its own Chinatown. It is also the second-most visited neighborhood in the city. You have plenty of things to see even when you are walking down the street of Chinatown. It is a food hub and shopping hub, both at the same time.

Russian Hill

You can find the infamous Lombard Street in this part of San Francisco. The street is the most crooked in the world where people love to pay a visit.

The Castro

If you are looking for a queer and vibrant neighborhood, San Francisco has The Castro. It is the city's gayborhood, celebrating the city's diversity and LGBTQ community.

Pacific Heights

It is where the wealthy and affluent live. You can find expensive Victorian homes in Pacific Heights. You can also have a fantastic view of the infamous Golden Gate Bridge.
Boston and San Francisco have fun-filled neighborhoods where you can choose to live. It is a matter of personal preferences which district or area you decide to stay.
Is Boston more expensive than San Francisco?
San Francisco is an expensive city. The cost of living in the city is higher than in other cities in the United States. San Francisco is more expensive than Boston.
The Bay Area is at the top of the most expensive city in America. Housing rent and real estate are at the peak in San Francisco.
You have to pay an average rent of $3,700 per month for a decent apartment in this city. The prices are skyrocketing because of the limited housing area of the town.
If we compare Boston and San Fransico's in terms of living expenses, here is the price difference:
Consumer prices are 6.8% higher than Boston
Rent is 24.8% higher than Boston
Restaurant is 0.7% higher than Boston
Groceries is 6.5% higher than Boston
To sum it up, the cost of living in Boston is 18.9% lower than in San Francisco. It is a significant percentage, though.
By this data alone, you how significantly costlier San Francisco than Boston. On the bright side, employers in San Francisco pay more than in Boston. You will receive a higher salary in SF than in Boston. Most of the time, San Francisco pays 10% higher than Boston.
Boston is not an affordable city, either. It ranks top 4 as the most expensive city in the United States. Health care and even real estate are not very reasonable in Boston. It was 22% higher than the national average.
Is it worth moving to San Francisco?
Moving to San Francisco presents you with an array of opportunities that are hard to turn down. Choosing to move to San Francisco is also a worthy decision.
Here are the reasons why it is worth moving to San Francisco:
Weather

San Francisco's weather is the friendliest weather you can find in the entire country. The city is not too warm and not too cold. You will have an average climate and temperature when you decide to move to SF. It has a Mediterranean climate where you can experience mild winters and dry summers.

People

The people in San Francisco are friendly and accomodating. It has one of the most diverse communities in the entire United States. The city has African-American, Chinese-Americans, Hispanic, and a considerable percentage of Asians.
The city is also more inclusive compared to other cities. It embraces liberalism with a large and thriving number of LGBTQ communities.

Lifestyle

You will not get bored in San Francisco.

There are a lot of things to do in the city.

It is immensely blessed with nature.

Since it is a diverse city, there are cultures and people from different backgrounds.

It is also not impossible to meet people of your same color, race, or ethnicity. Your lifestyle is more diverse than ever when you choose to move to San Francisco.

Job Market

San Francisco is the city of the future. It proved its success in the tech industry, and it is continuously diversifying. Even though the city has a very booming tech industry, other sectors are also booming. It has a developing finance and tourism industry, as well.

Everyone has a job in the city. The unemployment rate is 1% lower than the national average. It is a plus for SF. Income and wages in the city are also higher compared to the national average. You can receive an income of $90,000, which is almost double the $50,000 national average.

Transportation

The Bay Area is a commuter-friendly city. There are several ways to commute tr try and choose. Since it has a considerable population to cater to, it invested in improving infrastructures.
San Francisco has express lanes, HOV, bus lanes, and bridge tolls for every commuter. If you prefer more private transportation, there is Lyft and Uber available. The city also has an excellent bus and metro system for mass transportation. You will never run out of options getting around the city. It almost offers you everything.
Is San Francisco a big city?
Yes, San Francisco is a big city. Compared to Boston, it is not only a big city but a more developed one. Some would consider San Francisco as the city of the future.
It demonstrated more innovations than other areas in the country—there many things to try in San Francisco as it continually changes from time to time.
San Francisco has plenty of neighborhoods offering you various kinds of experiences. Each has its unique character to appreciate and explore.
Conclusion:
In our comparison between San Francisco and Boston, The Bay Area wins. Living in this city will never be a bore to you. You can do so many things, and you can find unlimited opportunities to earn a living.
SF is an expensive city. It has the highest salary rate. You can, of course, live comfortably in San Francisco, given that you have a job to sustain your lifestyle.