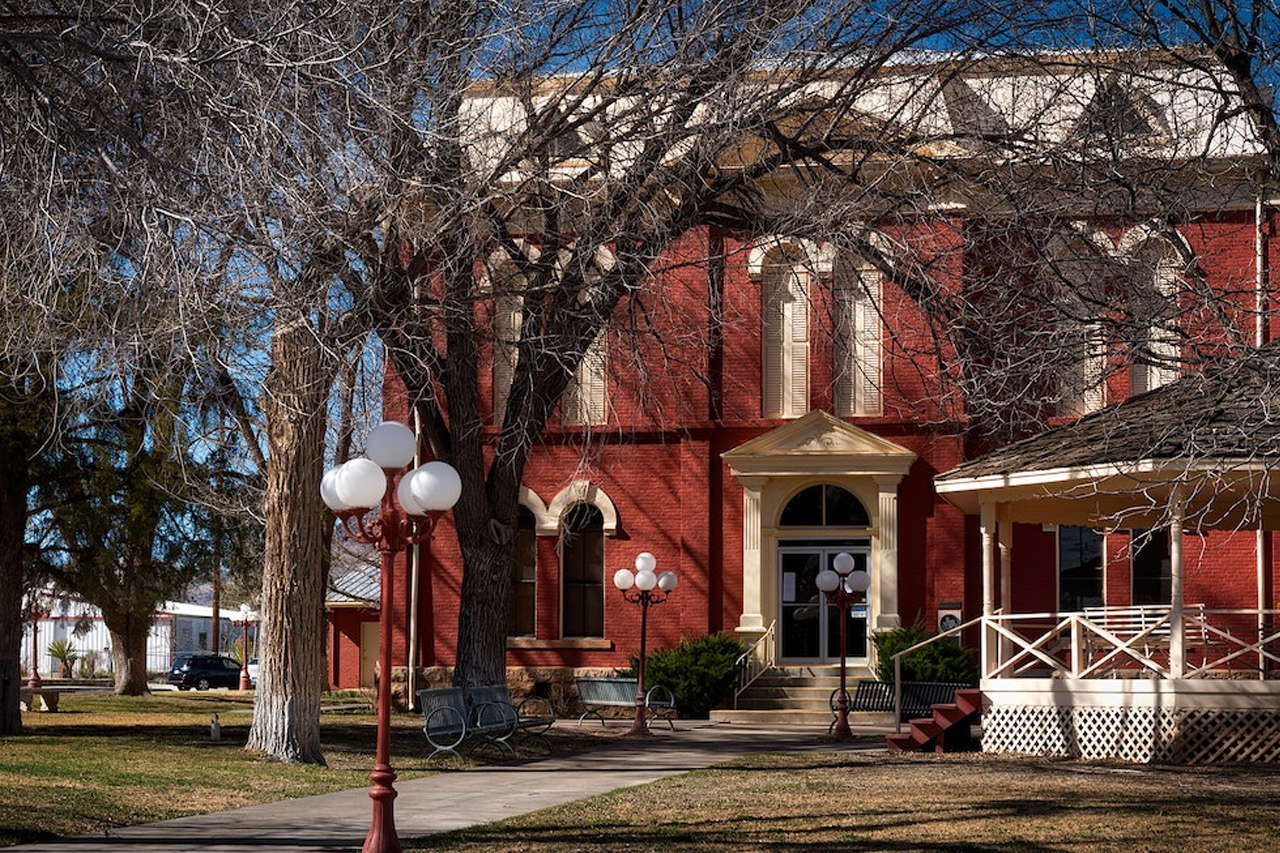 Pasadena is a fantastic suburb of Texas. Due to its location within "Pasadena Acres" in Harris County, this city is a significant agricultural hub. You could join the approximately 160,000 people who call the "Strawberry Capital of the Region" their residence.
Even this town has made an excellent filming location in the past and present. Pasadena was the location for the John Travolta-starring movie "Urban Cowboy" in the 1980s. It makes the city more popular and lets its beautiful features be known to more people.
However, similar to other metros in America, this small town may still have a setback. Therefore, we have composed this article to help you understand what living in Pasadena is like and how moving here soon can make your life easier.
Is Pasadena, Texas, A Good Place to Live In? The Beautiful Suburban Area in Harris County
The Good Side
One Of America's Best Suburbs
The fact that Pasadena is an excellent suburban area is one of its best features. This town made it to the list as one of America's "best under the radar suburban" on the Chron website.
To top it all off, Pasadena is the only city in Texas to make this esteemed ranking. Its affordable housing market, suburban amenities, and best laid-back feature are some of the reasons it rose to the top.
This location's "cityness" significantly impacts its ability to offer a larger space at affordable prices while still having a large-metro feel.
You can still enjoy the fantastic nightlife, a good dining experience, and even better employment opportunities here.
It Is Easier to Get in and Out of The City
Because of lesser road congestion and good highways, getting in and out of Pasadena is not a big issue.
The Pasadena Freeway or State Highway 225 is the town's main freeway route, and Interstate 45 is the route that is closer to the city limits. Beltway 8 is on the east side of the town.
Aside from that, you might encounter heavy traffic in Dallas or Houston, but not in Pasadena. Despite being a city, the area feels like the countryside because there are fewer road construction projects nearby.
Additionally, it takes about 26.4 minutes to commute one way, which is only 2 seconds less than the national average. However, if you navigate the town in little traffic, it might even be shorter.
The Metropolitan Transit Authority, known as METRO, is the city's public transportation system that provides rides from Plaza Paseo Mall. Additionally, the town and Harris County utilized the Harris County Transit. So even if you don't have a car, getting around town and outside is not difficult.
There's Always a Way to Enjoy Yourself Here
Here in Pasadena, possibilities exist to cross off your weekend bucket list. Whether you want to see an affair, get in touch with nature, or find a nice place to stroll, there is plenty to do inside the city limit.
Attending the annual Pasadena Strawberry Festival is at the top of the list. Anyone who enjoys strawberry shortcakes will never miss this annual event. You had no idea that in 1900 Pasadena dubbed itself "The Strawberry Capital of the World."
The renowned 2,500-acre Armand Bayou Nature Center would be the next stop from here. The most extensive urban wildlife preserve in the country is here.
The Pasadena Livestock Show and Rodeo have long been a locals' favorite and are the place's signature event. Moreover, history enthusiasts will adore exploring The Bay Area Museum and the Pasadena Heritage Park and Museum.
You can also bring the whole family to Strawberry Park, a public recreation area with a waterpark and swimming pool.
Pasadena's Outstanding Academic Institutions
Pasadena's top-notch educational system is one of the main reasons it is one of the best suburban areas in the nation.
The Pasadena School District is a fantastic place to get an education if you have children old enough to attend school. The city's school is more conducive to learning because there are 16 students for every teacher.
Red Bluff Elementary School, Turner Elementary School, and Pomeroy Elementary School are the top contenders for this area's best elementary school.
Next is the city's top high school, which includes prestigious schools like Sam Rayburn High School, Pasadena High School, and Pasadena Memorial High School.
Regarding college education, 10% or so of Pasadena's residents at least possess a bachelor's degree. San Jacinto College: Central Campus, Interactive College of Technology – Pasadena, and Texas Chiropractic College are the town's post-secondary educational institutions.
The Town's Warm Weather
Living here in Pasadena makes sense if you despise winter and value a warmer climate.
Sperling's Best Places estimates that there are 206 sunny days in the city each year. The sunny skies make it even more ideal for engaging in outdoor activities. In summer, the average high temperature can reach 92 degrees Fahrenheit.
On the other hand, those who don't seem to enjoy a harsh winter will undoubtedly want to relocate here as well. All year long, there is no snowfall in Pasadena. The average temperature during the 2.9-month cold season is below 69 degrees Fahrenheit.
Additionally, this town receives 53 inches of rain on average each year. According to the weather spark website, June is likely the wettest month.
However, it is unlikely that any natural occurrences will take place here anytime soon. There are sporadic extremes during the summer but none during the winter.
The Bad Side
It's Not as Safe as You Think
Pasadena is not the safest area in Texas, even if we consider it to be a suburban area. The city has an unfavorable crime rate, with its violent and property crime scores above average.
Based on information gathered by Neighborhood scout, there are approximately 4,435 criminal offenses here in a year. The area is experiencing an increase in property crime of 13.37%.
According to Pasadena's official website, theft is the most common property crime offense, accounting for 222 records in the first three months. Moreover, personal crime in this instance consists of assault offenses with a 196 record.
Communities in Village Grove, Windward View, and Pasadena Gardens are good options if you want a more reliable area to live in this area.
At the very least, you must always be aware of your surroundings and yourself if you want to stay in this place permanently.
What Is the Cost of Living in Pasadena, Texas? The Reasonably-Priced Town in Texas
The Good Side
Essentials Are Affordable Here
In Pasadena, you can purchase almost anything at a reasonable price. The average cost of living in the city is 8.8% less than the national average.
The housing market's potential to be very advantageous in terms of pricing is the critical determining factor in this situation. Here, you can purchase a house for as little as $200,000, taxes excluded.
Additionally, living costs are favorable for necessities like groceries, healthcare, utilities, and other expenses.
Living costs are primarily affected by the area's appearance as a suburban area despite being a city.
Additionally, the town has a sizable agricultural hub nearby, which makes the food here less expensive than in other Texas cities like Houston and Dallas.
Renting Or Owning a House Is Within Your Means
Low prices in Pasadena will make your accommodation affordable whether you want to rent or buy a home.
The suburb's median home value is $187,200. A single-bedroom apartment will cost you $854 per month to rent, while a four-bedroom house will set you back $1,862.
The total population of Pasadena is about 60.3% homeowners and 39.7% renters. Meanwhile, you can purchase a house in the Turtle Creek and Bayport neighborhoods for less than $150,000.
If renting is your thing, there are residences on Cedar Bluff Apartment at Red Bluff Road and Cherry Brooke Lane with rent ranging from $769 to $1,400.
Groceries Will Not Rip Your Pockets
Given that Pasadena is one of Texas' agricultural hubs, it is easy to understand why most fresh produce there is inexpensive.
According to 24/7 wall street, an adult living alone in this country must spend $2954 annually on food, while a family of four must also pay $8,530.
You can buy fresh produce at the Silver Sycamore Farmers Market every Sunday of the month's third week. Meanwhile, HEB is a well-known 24-hour grocery store in the area where you can find more affordable goods. Moreover, Dusek Farm in Pampa Street offers the region a sizable quantity of cash grains.
Therefore, if you want to live here, be aware that there are more cheap alternatives around town that you can try.
The Bad Side
Costly Transportation Expense
You might spend a little more in Pasadena regarding transportation costs. Moreover, 80.3% of the people in this area drive to work, while 0.4% only use public transportation.
Due to the city's reliance on cars, you will most likely have to pay some money for your auto insurance, gas, and other vehicle fees in this situation.
The EPI calculates that a single person in Pasadena spends $9,005 a year on transportation when considering the price of gas, public carrier, and car upkeep. Those cost about $750 per month as well.
Taking the bus can save money since a month's worth of METRO access costs about $40. Nonetheless, you need your vehicle to go places off the beaten path.
Why Work in Pasadena, Texas? The Growing Economy of The Texan Suburban
The Good Side
There Is No Income Tax Here
Lucky for Pasadena City, Texas is one of the states in America that does not impose income taxes on its working population. Furthermore, not a single city in Texas levies local income taxes.
Thanks to this tax benefit, you can keep every penny of your monthly paycheck.
In the meantime, Pasadena is a popular place for retirees to live.
It is also more tax-friendly because Texas does not tax retirement account withdrawals on an overall basis based on the SmartAsset website taxation report. Additionally, the total amount of your pension income will be in your hands as well.
Therefore, if you want to receive every dollar you earn through labor, you should reside in Texas, specifically in Pasadena.
The Diverse Economy of Pasadena
The Pasadena labor market has grown by 3.2% over the past few years. In addition, the city's labor market will grow by 27.58% over the following ten years.
With these figures, there are more opportunities for the working sector to find employment in the various Pasadena sectors. As you can see, there are many refineries and a thriving petrochemical value chain throughout the city.
Chevron Phillips Chemical and Intergulf Corporation are a couple of the major employers in the region.
The city also has a strong and expanding sector for distribution and logistics.
The Houston Ship Channel, where job opportunities also emerged, and Houston's Bayport Container Terminal are within the major road that connects to the metroplex.
In the city, many new businesses are still opening, particularly in the hospitality and retail sectors, which include hotels, restaurants, and shops. Expect a wave of new hires to relocate to Pasadena if Beltway 8 expands further in the upcoming years.
The Bad Side
Undesirable Jobless Rate
Although Pasadena may have a variety of industries, its unemployment rate appears to be higher than the national average.
According to Ychart data, the suburban unemployment rate for the first quarter of 2022 is 6.30%. Thankfully, this rate decreased from 2020 data of 14%.
With no income tax and an average annual salary of $46,585, the city will likely draw more young professionals to work there.
If you have the necessary skills, Meador Staffing, Atlantic Plant Maintenance, and JVIC are all possible employers where you could look for a respectable position.
This section concludes our list of this Texan suburban area's good and bad characteristics.
We appreciate you finishing the entire article because we enjoy writing them for everyone's reference.
Even though you do not consider Pasadena a vast city, it has excellent amenities that rank it among the nation's great suburbs.
Therefore, Pasadena is your haven if you prefer to live in a laid-back neighborhood inside a large metroplex.
We look forward to welcoming you soon.