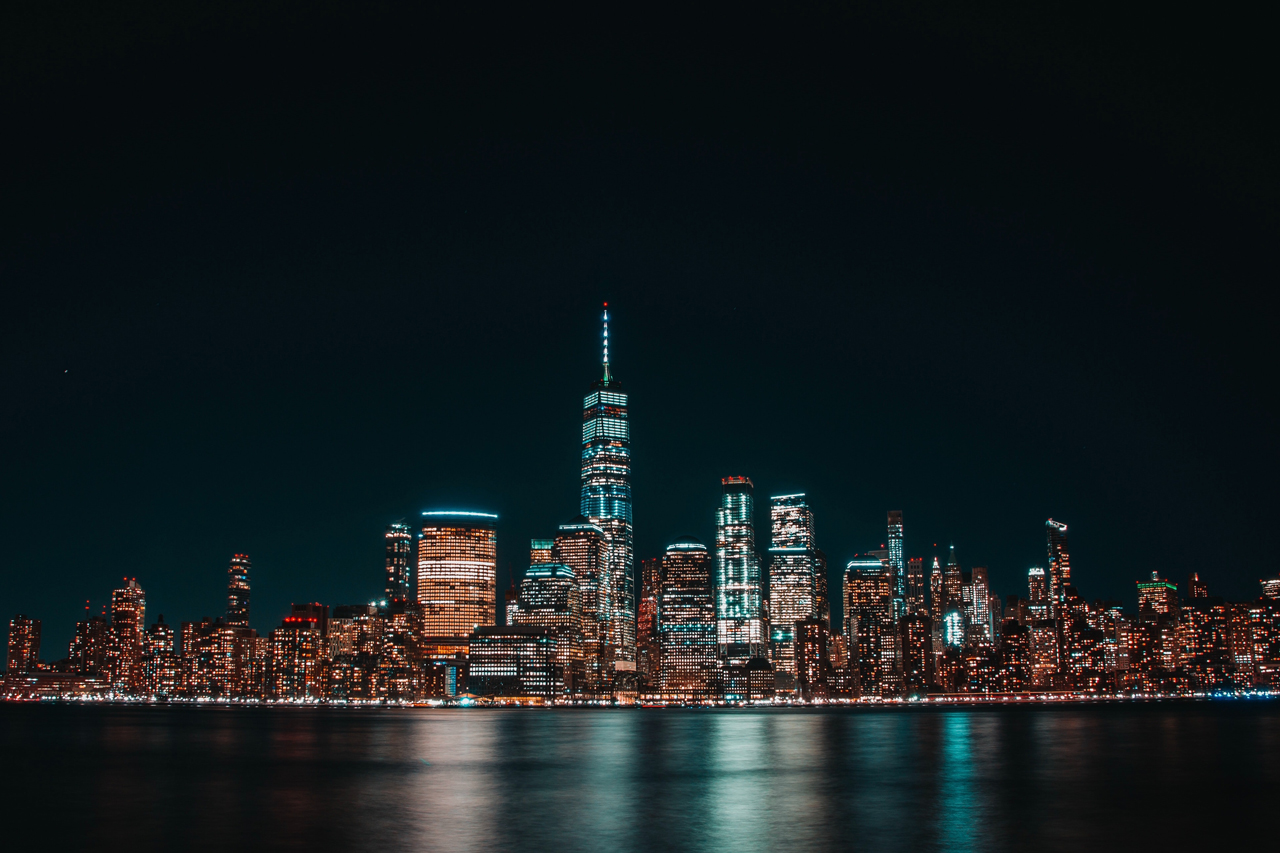 Jersey City sits across the Hudson River and is a few distances from New York City. Some say that the bustling city of Big Apple often overshadows it, but Jersey is a growing metro with a unique character of its own.
The city presents you with diverse neighborhoods, multicultural eats, entertainment hotspots, and limitless art venues. For people under 21, you have endless things to do, see and learn in Jersey City.
So, let's explore the Top 11 Best Things to do in Jersey Under 21, a top destination on the East Coast.
1. Maritime Parc
Located at 84 Audrey Zapp Dr. Liberty State Park Jersey City, NJ, Maritime Parc is the ultimate seaside getaway in Jersey City. The restaurant gives you the perfect dining experience near the sea. It has an outdoor patio where you can enjoy sharing delicious food servings with your family and friends.
Maritime Parc has a stunning seaside view of the Statue of Liberty, Hudson River, Ellis Island, and the Manhattan Skyline when you dine outdoor. Inside the restaurant is a sophisticated dining room available for group celebrations. Maritime Park offers an exceptional outdoor and indoor food experience.
Try their carefully crafted recipes made from highly organic and sustainable ingredients. Get the best-tasting dishes created by Chef Siverse, such as the pancetta-wrapped halibut and filet mignon. Do not forget to taste passionfruit tart or P.B. & Jelly, too!
2. Liberty Science Center
The Liberty Science Center is a 300,000 square foot learning facility located at 222 Jersey City Blvd. Liberty State Park, NJ. It welcomes learners of all ages and helps them learn more about science and technology. The center is also crucial in breeding the next generation of engineers and scientists in New Jersey.
It is a learning center in Jersey City with its 12 museum exhibition halls, collections of live animals from various species, enormous aquariums, 3D theaters, and tech displays. The Liberty Science Center also has the biggest planetarium open to the public. It is also a go-to center among K-12 students and instructors.
If you want to broaden your knowledge about science and technology, the Liberty Science Center is a big hit. Visit the Jennifer Chalsty Planetarium, the biggest planetarium in the Western Hemisphere. Participate in its off-site and online programs to widen your understanding of life.
3. Midnight Market
Those who want to experience Jersey City at night do not miss visiting the Midnight Market. It opened in 2016 and brings loads of entertainment activities to Jersey City's locals. Midnight Market conducts food festivals and nightlife events complete with D.J.s, dance, and loud music.
Here you can enjoy the city at a very affordable price. The food is outstanding, the music is excellent, and the venue is full of excitement and fun. The line-up of food and entertainment changes occasionally to provide patrons variety.
There are plenty of vendors you should try in Midnight Market. They are the regulars in the area where people keep coming back. Check out the Baonanas and try its banana pudding with alternating layers of cakey wafers and fresh fruits. Then, enjoy a rolled ice cream offered in Juicy Spot Cafe.
4. Barcade
If you love playing classic arcade games, Barcade is a spot you should consider. It is a chain of arcade bars with different locations across the northeastern United States. The place first opened in Brooklyn, then made its way to Jersey City in 2007.
People under 21 are welcome to play classic arcade games in the vicinity. You can try over 60 classic video games and pinball available in all its locations. Here, you can glimpse how kids in the 70s and 90s play arcade games. Most of the games installed are titles from these eras, too.
Those below 21 will have a unique experience at Barcade, Jersey City. Make sure that you try out its delicious food servings like chips & guac or J.C. nachos. Then, elevate the fun when you hear the venue playing an eclectic mix of rock music. Play the classic and get high scores to be part of the Barcade Hall of Fame.
5. Newport Center
For people looking for a one-stop-shop area in Jersey City, heading to the Newport Center is what we recommend. The place is the premier shopping spot in Hudson County. It is located at 30 Mall Dr. W Jersey City, NJ, with three shopping stores and boutiques levels.
The Newport Center is home to four department stores, including Macy's, Sears, JCPenney, and Kohls. It also offers 130 specialty shops ranging from RTWs to health, beauty, or sporting goods. The place also has 11 screen cinema with around 1,000 seating capacity.
When you visit Newport Center, check out its calendar and participate in its special events for the month. Shop till you drop with its tax-free shopping on apparel and enjoy its ½% sales tax in some of its participating stores. Go thirsty and hungry to fill your stomach with tons of food offerings inside the mall.
6. Pinwheel Garden Dumpling and Noodle Bar
To taste oriental cuisine, you should head to Pinwheel Garden, located at 318 Communipaw Ave Jersey City, NJ. it is a family-owned restaurant serving Asian and Western dishes. Its food brings out the different flavors of Asian spices and European culinary expertise.
The Pinwheel Garden is a go-to place for people looking for fresh food, gluten-free dishes, and healthy and feel-good servings. Aside from the food offerings, people visit the area because of its lovely restaurant interior. Its furniture was made from re-purposed floor beams that added to the inventiveness of the place.
Indulge in a culinary adventure and try Pinwheel Garden's coconut curry deluxe or spicy Thai basil fried rice. Try its East Asian food offerings with Korean BBQ short-rib rice bowl or the maitake mushroom ramen from Japan. Then, conclude your meal with matcha green tea ice cream or its coconut caramel rice pudding.
7. Flipsigi
Located at 190 Academy St Jersey City, NJ, Flipsigi is a fun, casual, modern food house offering an original Filipino menu. The restaurant highlights authentic Filipino dishes like longanisa, adobe chicken, and sinigang rice bowls. Due to its success, it has opened branches in different locations in the United States.
If you want simple dishes with South East Asian flavors, you should visit Flipsigi in Jersey City. It offers all-original snack food with a twist like burritos, tacos, bowls, and burgers. The restaurant does not only provide on giving people with Filipino flavors; some of its dishes are a mixture of Thai, Spanish, Indian, and Chinese.
Grab a bite from its delicious dish, the Filipino bowl packed with longganisa sausage, fried egg, and garlic rice. It tastes like its authentic Filipino dessert called Ube Macapuno ice cream. Never miss its buritto offerings, including the Adobo-rito, Cali Burrito, and Plan B Rito.
8. Liberty State Park
The Liberty State Park is located at the Upper New York Bay in Jersey City. It is the opposite of the Liberty Island and the Ellis Island. The state park is one of the top destinations you should visit when in the city. It covers 1,200 acres of land and is bordered by water, such as the Morris Canal Big Basin and Upper New York Bay.
Liberty State Park offers you a calming and relaxing experience without paying for anything in Jersey City. You can just stroll in the park and marvel at the stunning waterfront views, exceptionally designed landscape, and spacious picnic areas. It is a great way to breathe in fresh air after a long day of touring in the city.
Make your trip more memorable by tagging along with your friends and family in the state park. Grab some food, sit in the picnic areas, and share a delicious meal with your loved ones. Go boating, fishing, or cruise to maximize your experience at the state park.
9. The Landmark Loew's Jersey Theatre
Another entertainment venue you should visit in Jersey City is the Landmark Loew's Jersey Theater. It is a movie palace that opened in 1929 and was considered a Historic Site by the city government in 2009. The theater palace has a capacity of around 3,000 patrons and regularly conducts theater productions and plays.
The Loew's Jersey Theater has been a cinematic hot spot for more than five decades. It is a popular venue for photography and film shoots. The theater's lobby has been used in the movie – The Last Days of Disco. The Strokes, a band, also shoot their single Under Cover of Darkness in this venue.
The theater holds significant history in the theater industry of Jersey City. Today, it has become a venue for important events like expos, exhibits, live concerts, and performance arts. It is the perfect place to join community gatherings and explore more about the movie and art aspects of the city.
10. RPM Raceway
For the ultimate entertainment center, you should visit the RPM Raceway, too. It is an indoor go-kart and entertainment venue in Jersey City with state-of-the-art facilities offering a European-style track and electric go-karts. It is a fast-growing entertainment center in the U.S. with different branches in N.Y., Buffalo, Stamford, and more.
There are tons of fun and exciting stuff to do in RPM Raceways aside from go-karts. It also offers arcade games, a bowling alley, virtual simulators, and an in-house eatery. The raceway is a great place to have fun indoors, especially during the rainy seasons.
Have the best time of your life with its electric go-kart. Enjoy, compete, speedily race against your buddies, and try out RPM's well-maintained equipment. Elevate the experience with virtual simulators, air hockey, and arcades games in RPM Raceway.
11. Liberty Landing Marina
You will find Liberty Landing Marina near the Liberty State Park along the Morris Canal.
It is the central basin for boat dockage in the Hudson River.
It offers the highest amenities and food services standards with its Liberty House Restaurant and Maritime Parc.
Liberty Landing Marina provides a panoramic view of the Manhattan skyline. It also has a private lounge for guests and a full-service dining option. Aside from that, since it is a renowned boating agency, the landing marina has tons of water activities for you, including jet-skiing, boat tours, and waterfront viewing.
Make your trip to Jersey City a memorable experience by dining in at its full-service restaurant. Enjoy a delicious meal with your loved ones, and appreciate the beauty of the Manhattan skyline at night. Book a guided boating trip, and explore the coast of Jersey City.
Jersey City is a perfect alternative to New York City. With tons of attractions, people under 21 will surely make Jersey City part of their bucket list, from getting the best city skyline to boating activities.
We hope that this travel guide can provide you with the most memorable Jersey City experience. Comment and let us know your thoughts. We are excited to hear your suggestions if we miss something on this list.