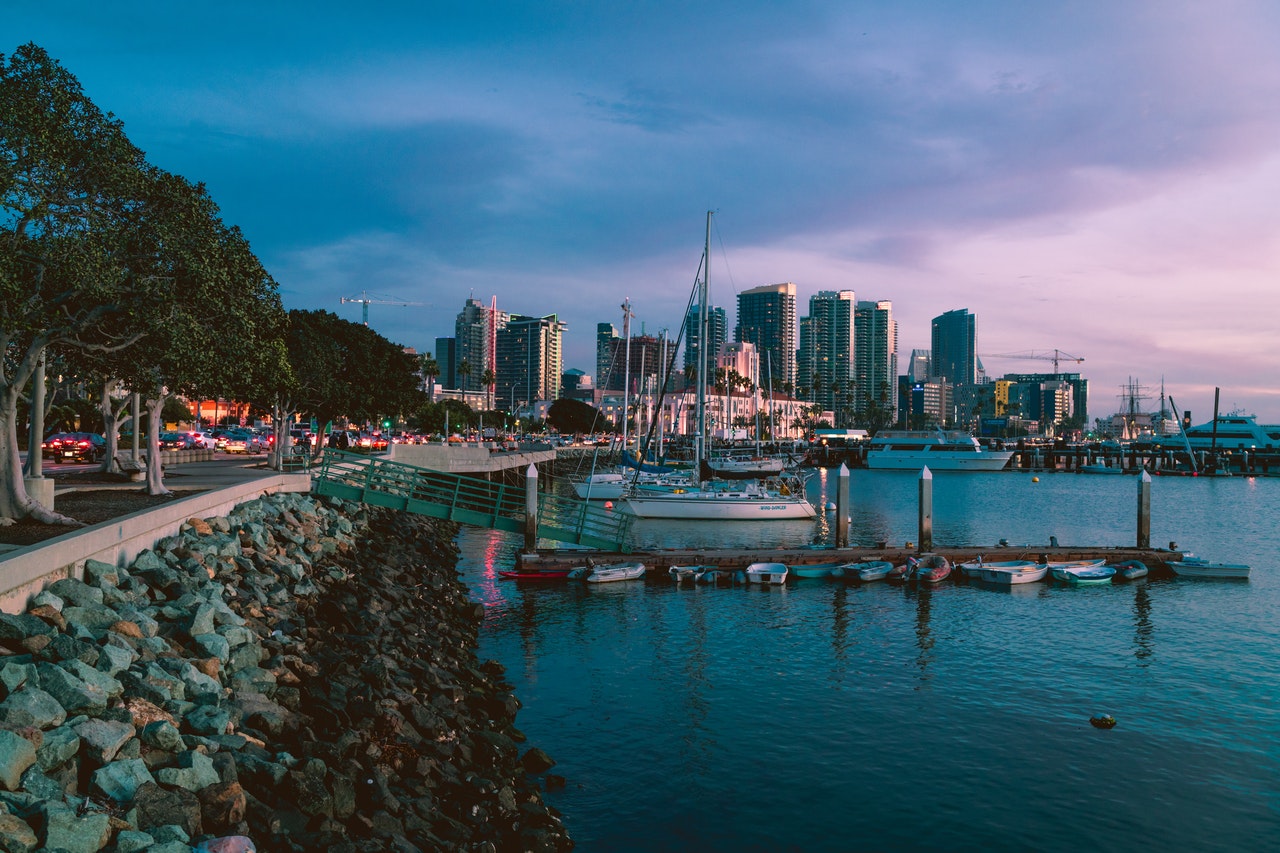 Boston vs San Diego being the best place to live is a matter of personal taste. It depends on your personality and preferences which city stands out over the other. You can get better educational programs in Boston while more views to see in San Diego.
Thus, we are giving you a more transparent comparison between Boston and San Diego. It will narrow down your choices of which city is more liveable to you. Here is how we pitted Boston vs San Diego as the best place to live in.
We highlighted how both city differ in terms of educational offerings, food, places to see, and tourism. By doing so, you will have a better understanding of the lifestyle Boston and San Diego offer.
To see how these two cities compare and which city stands out, we must first know which one is better in different key areas. We will know on what aspect each city stands out, providing you a clearer picture of their differences.
Is Boston better than San Diego?
For us to know which city is better, let us determine each key strengths and offerings. It will help us decide whether Boston is better than San Diego.
Boston's Key Strengths
Boston is by far famous for being an eudcational hub. In this area, you would pick Boston over San Diego.
Tagged as the city of intellectuals, Boston, is home to an array of learning institutions. You would often associate Harvard University in the city of Boston, Massachusetts.
Other high-ranking universities like the Massachusetts Institute of Technology are also in Boston. The city is an educational hub where many Ivy Leagues are headquartered.
Even though many intellectuals concentrate in Boston, the city is never dull. It is a haven for sports enthusiasts. Many Bostonians love sports, and they are fonder compared to any other city in the United States. The town is famous for the Red Sox, Celtics, Patriots, making the city a sports powerhouse.
Aside from being a learning and sports haven, Boston is a business hub, as well. There are plenty of industries you can find in the city. It is an ideal place to work if you want to start a career in the health and medical field. Finance and other critical sectors are thriving in this city, as well.
San Diego's Key Strengths
San Diego, on the other side, is a city filled with nature and adventure. As the eighth-largest city in the United States, San Diego has plenty to be proud of.
Running 120 miles south of Los Angeles, San Diego will greet you with sun, sand, and beaches. It is an ideal city if you are an adventure seeker. As it sits along the coast of the Pacific Ocean, San Diego is a surfer haven. You can quickly go to the beach, get tanned and feel the beauty of the sun.
Yet, it is not just about the beach. San Diego is a culinary centre, too. There are plenty of food options you can try in San Diego. Since it borders near Mexico, you would experience authentic Mexican cuisine. In San Diego, every day is Taco Day.
The tourism industry is not the only one thriving in this city.
Many big companies have headquarters in San Diego.
The SoCal business hub has an exceptional workforce that big businesses chose. Qualcomm, Sanyo, and Sony are among the 85,000 companies that have stations in San Diego. Thus, you will never run out of available jobs from tourism to manufacturing in this city.
How far is it from San Diego to Boston?
San Diego and Boston are geographically apart. It would help if you drove more than forty-four hours to reach Boston from San Diego or vice versa.
There is a 3,000 miles distance between these two cities. It is a long drive, and even if you drive non-stop, it will take you hours. Since such a long drive, traversing the two cities is a perfect way to have a long trip.
You can allow a couple of days from your Boston-San Diego trips. There are iconic landmarks you can visit along the way. You can stop by Detroit, Chicago, Des Moines, or Las Vegas on your way to San Diego.
If you lack the time, and road-tripping is not your thing, you can choose to fly from Boston to San Diego. There are available flights from the city of your origin to the town of your destination. You can depart from Boston Logan International Airport to San Diego International Airport. Commercial flights will take you for about six hours when you fly non-stop.
San Diego and Boston are far from each other. Distance separates these two cities thousands of miles apart. You can say that since Boston and San Diego are geographically apart, they barely have similarities.
Is Boston more expensive than San Diego?
The state of California has a reputation for being very expensive. It has the priciest cities across the United States. It is no surprise that the city of San Diego is not affordable as well.
Living in San Diego will cost you money, the same way in Boston. The cost of living between these cities does not have much of a difference. Both have the reputation of being expensive.
However, if we compare prices, San Diego is slightly expensive than Boston. You need to pay $6,700 in San Diego to enjoy the same living standard costing $6,000 in Boston.
The amount, of course, is not that significant. You can maintain the same level of lifestyle if you know how to save in San Diego. Both have skyrocketing housing rates; if you find a cheaper place in San Diego, $6,000 is also enough.
Here are how prices vary between the two cities:
Consumer prices are 10% higher in San Diego
Rent is 11% lower in Boston
Food and restaurant is 13% lower in San Diego
Groceries is 10% lower in San Diego
Based on the data presented, the difference is albeit slim. You can live comfortably in both cities with the same amount of money. The difference, of course, is the kind of lifestyle you get from each.
Where does San Diego rank best to live in?
Since there is no significant price difference between the two, let us see how decent living in each city is.
San Diego has plenty of natural blessings that outdoorsy type of people would choose. In terms of natural surronding, San Diego will rank best to live in.
You have beautiful sunny weather and pristine rich sandy beaches. You will never go wrong choosing the city, as manufacturing companies are present, as well. The Southern California city will not only impress you with its tourism industry. It also has the following:
Food and Culture

If you are looking for the most significant cultural park in the country, San Diego is the place to be. The city is home to the Park of Balboa, the largest urban cultural park in the United States. The park is not an ordinary park as it has opera, live symphonies, and multitudes of museums and galleries. It is perfect for nature and art lover who seek.

If you are a family and want your kids to enjoy San Diego, there is the San Diego Zoo. It has plenty of animals to see, and there are some gardens to explore. It also has the Space Museum and New Children's Museum for your little ones.

The city is also a food haven with plenty of flavours to taste. It has world-class restaurants, and street food is worthy of exploring. Of course, don't miss the authentic Mexican cuisine in this Southern California city.

Beach and Surf every day

The coastline and its proximity to the Pacific made San Diego a surf haven. You will never run out of people to see with their surfboards and swimming attire. The sun is always shining in San Diego, making surfing a way of life. If you want to experience a beach kind of lifestyle, San Diego is the ideal place for you.

Schools

Education is a priority in the city, as well. There are top public schools in San Diego, perfect for a family with school children. If you desire to give your child the highest quality of education, you can choose this city.

Bike-friendly

San Diego is a bike-friendly city. The city is vast enough to provide you with more green spaces to bike and go around. It does not only have parks but offers other activities to keep you fit and healthy.
It is one of the best cities to go for bike riding, as it gives you the perfect view of the Pacific. The Fiesta Island, Mission Trails Regional Park, and Silver Strand are some of the roads you can try in the city.
Is it worth living in Boston?
Boston is a worth place to live when you want to live a high-quality life.Boston has a unique health care system, established learning institutions, and more. There are more things to know more about Boston that can convince you why it is worth living. Here are the reasons why Boston is worth living in:
Walkability

Like San Diego, Boston will keep you fit, too. The city is one of the top best cities for walking. It scored 87% in the Walk Score. It is continuously improving to provide residents with a better walking trail. If you want to live green and healthy, Boston is worth considering.

Health care

The city is famous for providing first-class health care to its residents. It has top-calibre hospitals that people around the world prefer to receive treatment. The Massachusettes General Hospital, for example, is famous globally for its world-class treatment.

Weather

The city has four distinct seasons which you all want to experience. If you're going to feel the changing of seasons, Boston is the best place for you. You can have winter, spring, summer, and fall all year round. Though winter in Boston is harsh, with added layers of warmers, it is tolerable.

Rich and colourful past

It is one of the ancient cities in the United States.

You can expect that famous historical landmarks are honouring America's history.
There are historical markers and sites in the town worthy of your visit. It is an important city relative to the American Revolution.

Excellent education

We cannot stress this enough. Many students from different states and countries prefer to live and study in Boston. Home of several Ivy League schools that provide premium and exceptional learning experience. Other famous schools are Boston University, Boston College, Berklee College. Even its secondary education offers an excellent education for the students.
Conclusion
Boston and San Diego are miles apart and two seemingly varied cities. They offer distinct lifestyles and experiences for different groups of people.
If you are young and wanting to start life, Boston is a preferable choice. With its array of excellent learning institutions, you can get the best education in the city. Aside from it, there is a bounty of work opportunities that offer stability and a better rate.
On the other side, San Diego is perfect for people who love the great outdoor. If you want nature to surround you daily, you can choose San Diego than Boston. You will never run out of things to do in San Diego as it has plenty of beautiful spots to offer. Live in San Diego will never be boring for you.