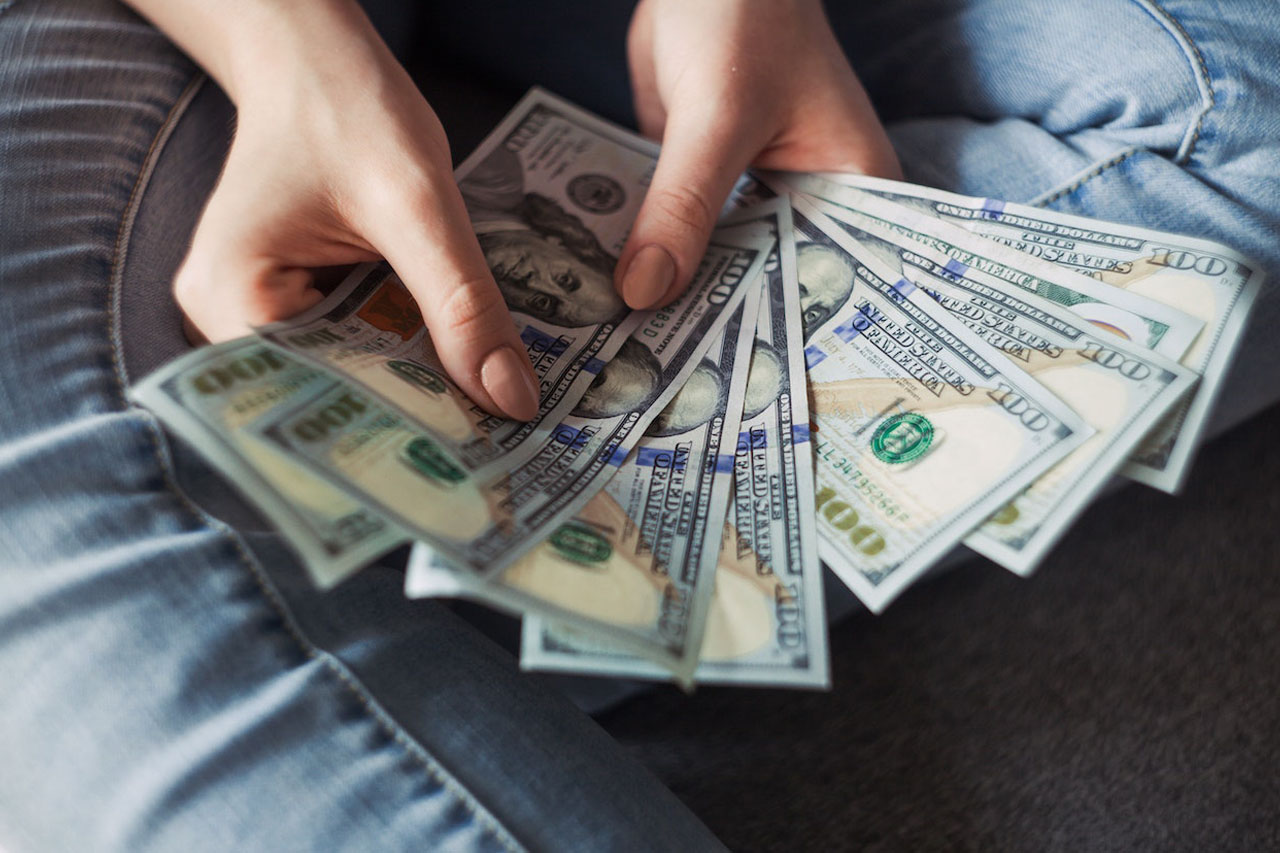 With over 6 million postings and approximately 3 million hosts globally, everyone appears to be an Airbnb host these days. Thus, maximizing Airbnb income is no longer simply due to the competition.
Being an Airbnb host in 2022 requires having a spare room to rent and some marketing expertise to make your offer stand out.
You can dramatically increase your Airbnb income by putting in tremendous effort, creativity, and commitment. It's impossible to maximize your Airbnb income without doing anything.
Thus, this article will give you 42 tips to help you maximize your Airbnb income.
1. Be at the right place and time
To increase your Airbnb earnings, you need a sound property purchase plan. The most successful hosts purchase properties at the right place and time.
Because of this, you must constantly investigate housing market trends to add new properties with the immense potential Airbnb income.
Airbnb's highest-grossing properties are generally in cities. Buying in high-demand areas ensures continuous bookings and higher Airbnb earnings. Also, consider investing in houses in tourist-friendly towns.
2. Create an appropriate and concise listing description
Before writing your listing, consider the guest who will best enjoy your place. For instance, if you live in a fifth-floor walk-up in Brooklyn, you should generally avoid marketing to retirees.
Your Airbnb or other rental site listing's headline should be attention-grabbing and detailed to get the most outstanding results. Your description should be concise and include pertinent, precise information, such as a "55-inch Sony HDTV with gratis Netflix, Hulu, and Amazon Prime."
3. Present the features
Your listing isn't the best location to practice modesty. If you think there are any further benefits worth noting, don't be shy about discussing them.
These can include a complete kitchen, private bathroom, free parking, Wi-Fi, heating and air conditioning, and a fireplace.
You should always highlight such details, as they might tilt the scales in your favor and boost your chances of landing an Airbnb booking.
4. Take some stunning photographs
Another strategy to "set yourself up for success" is to take high-quality photographs of your space. As a host, one of the top things you should do is hire a photographer.
If you're serious about making big money from your rental, it's worth investing in a professional photographer. Consider employing a photographer that specializes in real estate photography rather than portraits.
Furthermore, the photographs must showcase distinctive features of your site, such as quirky design or unique amenities.
5. Consider add-on products and services
Why are hotels equipped with minibars? Because several guests express an interest in drinking. You can do the same thing by adding a menu of add-ons such as wine or breakfast to generate more revenue.
Also, you can boost your earning potential by providing services such as pickup and drop-off, guided tours, home-cooked meals, and equipment rental.
6. Customize amenities for your target market
You can better cater to your guest' unique needs if you know who they are.
Business travelers, for example, have quite different requirements than families with small children.
Pay attention to the kind of guests that stay at your property and seek methods to provide services that are relevant to them. Family-friendly activities, for example, might serve to attract family passengers, while a dedicated workstation can appeal to professional visitors.
You'll receive more reservations if you can make the listing a simple choice for your target traveler group.
7. Invest in high-quality amenities
If you want a 5-star rating, don't compromise the luxuries. One of the best high-quality amenities you can have is good Wi-Fi. Ensure the network name with the password are visible to visitors.
A SmartTV with clear instructions on using it is also an excellent idea.
Spend a little more on your bedding and towels. Your guests will likely utilize showers practically every day on your property. Your towels should be the softest and most pleasurable to touch you can buy.
Plan to stock up on amenities like shampoo and soap and pantry basics like salt, pepper, and sauces. Of course, you could add more conveniences, like ironing boards and wine openers. You may need to test it out and add stuff as required by your guests.
8. Install a keypad or a lockbox
Today's Airbnb real estate investors (particularly those with out-of-state Airbnb properties) need a method for letting guests in and out of the property. Even if your rental is near to your house, what if your guests are late or you are unavailable?
Installing a lockbox or keypad is one of the most Airbnb ideas for that. Guests can check-in and out of the rental property themselves, and you won't have to go out of your way to hand over the keys. Plus, you'll be able to charge more.
9. Renovate your space
After deciding on your target market, you can begin your home renovation. Whether you remodel your residence entirely or add some cosmetic touches, it's up to you. It's best to keep to a theme to provide your guests with a genuine experience.
Experiment with colors and textures. But don't go too far. If you're unsure, keep things basic when decorating your Airbnb. If you're renting a room, it is also essential to remove personal stuff like pictures, toiletries, clothing, etc.
10. Set the mood with a fun color palette
Potential Airbnb guests want to be welcomed with an open place filled with happiness and peace once they enter, whether in person or via the internet.
One of the most acceptable ways to produce this effect is to allow enough natural light to infiltrate the area and fall onto a fresh coat of paint on the walls.
You can paint the walls in whatever color you like, but a neutral color scheme will allow you to design the area in any way you want afterward.
Furthermore, since a neutral color scheme is naturally unnoticeable, a pure-white wall is a winner for guests. You can add bright furnishings, lively artwork, or even a statement wall with different patterns.
11. Make the most of your outside space
If your short-term rental property includes a private outside area, there's no reason not to tidy it up and create a welcoming atmosphere to attract potential renters. After all, the outdoor space will become yet another important asset you can proudly exhibit on your Airbnb account.
Begin by defining the outdoor space's primary purposes. Create an outdoor lounge area with a brand-new patio, comfy outdoor chairs, and plenty of foliage accented with flower arrangements if you have a backyard. Make it seem like an exclusive retreat, where guests can relax and enjoy some peaceful time beneath the stars.
12. Have a focal point for every space
People want to feel perfectly at home when they visit your Airbnb property. It must have a naturally cozy atmosphere that encourages them to remain longer than expected and fall in love with their new living space. Your property places must have a focal point to achieve that.
Consider a leather couch in the living room and a regal queen-size bed in the bedroom.
Create a focal point in the kitchen with an island, and add an up-scale feel to the bathroom with a freestanding bathtub. Make every house section a focal point to achieve the desired domestic atmosphere.
13. Hire an Airbnb cleaning service
Visitors are willing to spend top dollar to ensure that their holiday home fulfills COVID-19 cleaning regulations. You need to hire cleaning services to ensure your holiday rental is spotless.
Guests will always appreciate a house that has been cleaned thoroughly and properly. Even one bad review claiming that the housekeeping is poor might ruin your future bookings.
Hiring a professional cleaning will ensure your housekeeping is of high quality and help your ratings soar high!
14. Consider kid and pet-friendly listings
Many individuals like taking their whole family on vacations, including their dogs.
Making it simple for them to identify appropriate properties from the start can result in more reservations and more income.
It's also worth noting that many vacation properties aren't suitable for children. You'll gain some additional points and boost the probability of returning guests if you go the extra mile and ensure that the small ones are just as happy as their parents.
15. Provide services for business travelers
Since the pandemic, business travel has evolved significantly. Many employees prefer "workations" to international seminars over commercial fairs and conferences.
The era of digital nomads has arrived, and they are seeking locations to work and relax.
Make your property more attractive to them by adding high-speed internet so they can adequately work while staying on your site. Doing so can rapidly improve your number of reservations and maximize your income.
16. Consider the long term
Would you pay an extra $10 now to avoid losing $100 later? Most likely not. Nonetheless, many new hosts make the same trade-off by preceding tiny short-term rewards for higher long-term costs.
While offering an additional supply of incidentals can result in higher per-stay expenditures as guests consume more of those things, this minor investment today eliminates bad guest reviews, resulting in long-term losses due to missed reservations.
For example, hosts in hot or cold areas save money by installing solar panels that reduce energy costs while also potentially improving the value of their property.
Once you improve the value of your property, you can charge more and thereby maximize the earnings.
17. Go green
Modern renters want short-term rental apartments that are environmentally conscious. They choose rentals with built-in features that promote environmental stewardship.
Installing faucet aerators, installing a low-flow toilet, or improving the location's energy efficiency can help you save money while increasing the property's value and Airbnb occupancy rate.
18. Research your competitors
Everyone who looks at your Airbnb and considers making a reservation is also examining a few other properties that are comparable to yours.
Before deciding how much to charge for your Airbnb listing, you should conduct a competitor analysis. Offering more excellent value than the competition can help you win over reservations. What your competitors are now offering will help you in this quest.
To maximize Airbnb income, you should research your competitors from time to time.
19. Use reasonable pricing
Overcharging leads to more empty nights. You risk losing money from individuals who have already picked your listing if you charge too little.
Many factors influence price, including your competitors' pricing and availability, seasonality, and special events, making it difficult to determine the appropriate amount to charge for your listing on any given night.
Successful hosts recognize that they can't do it manually, so they employ a third-party pricing tool to determine the best price for your listing automatically.
20. Charge higher during special events
Special events have the potential to bring in a lot of money. You can charge up to 5x your typical daily rate if your town has a music festival, marathon, or sports event.
People start shopping for deals early during busy seasons. Make sure you don't lose out on the chance to make additional money from the flood of several guests.
21. Undercut the competition
Offering a nightly fee discount is suitable for a new Airbnb host. Put a 25% discount on your home's assessed market value. Then, when your listing begins to garner favorable feedback, gradually raise your rate.
Also, don't take Airbnb's "recommended pricing" seriously. They haven't yet perfected their metrics to the point where this feature will be helpful. The tool, for example, proposes that you price your property at $139 per day, whereas the average daily cost is closer to $225.
22. Ask for reviews
Although Airbnb will send the guest an email asking them to post a review after their stay, hosts who reach out to guests with a polite reminder will get more reviews.
Increased reviews, particularly from pleased guests who rave about their fantastic experiences, will increase bookings and revenues by making your Airbnb listing desirable to potential visitors.
However, you are putting yourself up for failure if you insist on receiving more reviews while failing to meet your guests' demands regularly. So be confident first with your service quality before asking for reviews.
23. Increase the number of listings
You can only earn a minimal or specific amount from a single listing. You can do nothing to increase the income from that listing after reaching maximum occupancy at the best pricing your market can tolerate.
However, you can quickly increase your Airbnb revenue by adding another listing or two. One of the most effective methods is to offer your hosting services to a property owner who is unable or unwilling to host their website.
That results in a win-win situation for the owners and increased income for you as a host, without the risk of purchasing or leasing additional property.
24. Sell local experiences
Only a tiny percentage of Airbnb guests seek a place to sleep. In reality, the guests want lodgings that will enable them to enjoy all the local region offers. The top-grossing Airbnb income property hosts genuinely know how to promote the local experience, from conveniently accessible transit alternatives to leisure activities.
To maximize your income from each listing, consider selling experiences. You'll need to create a one-of-a-kind experience for your guests to achieve so. Create and maintain an up-to-date guidebook to show that you have extensive knowledge of your property's area.
25. Consider cancellation rules
Cancellations, like modifications in booking periods, can occur.
It's not ideal for any rental, but you must consider it to maximize your income. Create non-refundable cancellation rules to lessen the effect on your total revenue.
But tread cautiously since a strict cancellation policy can drive away guests and reduce the potential revenue.
26. Increase your listing's capacity
Airbnb estimates revenues based on occupancy. More guests mean more money!
There are many strategies to improve occupancy without obtaining a new addition. Look around your property for potential sleeping arrangements. You can add a sleeper couch to your living room to accommodate two additional people or a newborn crib to your bedroom closet to show flexibility.
The capacity increase will enable you to raise the fee each night.
27. Be a co-host
Why not co-host another Airbnb and earn some additional cash?
It will take more time and work, but it will be worth it! Co-hosts get a commission, so it's an excellent extra source of income.
Joining Facebook groups, contacting local vacation rental owners, or asking friends and family can help you lead to other hosts searching for assistance.
28. List the entire year
Many hosts make the mistake of simply marketing their houses seasonally. Even in the off-season, keep your apartments advertised to maximize occupancy.
Off-season travel is surprisingly popular. It is becoming more popular as remote work and staycations become more common.
Market your property during the low season by giving discounts, packages, or special deals.
29. Be responsive to guests' needs and inquiries
Always respond to a guest who has booked your Airbnb and sent you an email. Likewise, if your visitors have any unique requests during their stay, you should accommodate them.
Positive reviews indicate happy guests, which is crucial for your Airbnb occupancy rate and rental revenue. In essence, this guarantees that your guest has the best possible experience. Thus, they are less likely to write bad reviews.
30. Send guests an email before they arrive
Another great Airbnb tip is to send an email to your guests a few days before they arrive. Make the email tailored depending on the information that the guests have provided.
Include a sentence or two explaining the area, the finest places to dine, cafés, and things to try during their visit.
Also, use this chance to inquire if they will be driving to your Airbnb rental home. If they are, make them aware of any parking limitations in your neighborhood.
31. Find out more about Airbnb
We all know that knowledge is power! Learning more about Airbnb and the vacation rental sector can help you considerably raise your earnings. Take a break from your busy or hectic schedule to learn more about operating an Airbnb business.
Because this platform is constantly evolving, knowing what fees and commissions are related to Airbnb hosting is essential. Airbnb's payment and commission system change often, so you must keep educated and updated to grasp your earnings to the highest level.
32. Promote your property
You must advertise your property to boost your reservations and net Airbnb earnings. Utilize social media, related forums, and websites to obtain guests who are not already looking on Airbnb.
The most successful hosts do not depend just on Airbnb to drive visitors to their listings; they ensure that their listings are available throughout the web.
Because of the promotion, you will attract guests who have never stayed at your Airbnb property before. Additionally, by marketing your property around the web, you will reduce your reliance on your Airbnb rating for reservations, which will enhance your Airbnb earnings.
33. Use property management software
The best approach to enhance your revenue is to use an Airbnb property management software like Lodgify.
You'll get access to a channel manager that syncs your calendars, reservations, and pricing from many online travel agencies into a single consolidated dashboard. Also, it has some automation and task management tools.
34. Optimize your listing
You're losing out on many possible bookings if you don't know about Search Engine Optimization (SEO). Using the appropriate keywords and phrases in your Airbnb listings can improve your Google ranking and help guests locate your property.
SEO will get your Airbnb to the top of the rankings. Thus, it will increase your potential number of reservations and maximize your income.
35. Build a network
The most successful Airbnb hosts include networking in their income development strategy.
By building a network, you can capitalize on the experiences and accomplishments of other Airbnb hosts to enhance your vacation rental income management plan.
Attending real estate, technology, and Airbnb-related events and connecting with people in your field via forums and blogs might help you attract new investors and partners.
You'll also have access to items and services you wouldn't otherwise know.
36. Think beyond Airbnb
As your Airbnb success develops, think about how you might use your Airbnb experience outside of Airbnb. Top Airbnb entrepreneurs have created courses and podcasts to educate people on making money on Airbnb.
Launching an Airbnb-related service also helps your Airbnb SEO ranking since people will look up your profile and the listings that helped you succeed on Airbnb.
37. Start upselling
Upselling services like baggage storage or additional events is a simple method to increase revenue. Collaboration with adjacent companies will benefit the local economy and result in a much better average daily price for your vacation rental.
The dynamic amenity packages are one of the primary benefits that Airbnbs have over typical hotels. Examine your vacation rental to determine what you currently have that you can sell for a higher profit.
38. Permit instant booking
For the modern traveler, simplicity is the new normal; they book their flight and hotel with a single button click. They prefer fast booking since they don't have to wait for the Airbnb host to approve.
With instant booking, guests choose their trip dates, agree to the house regulations, and complete their payment by pressing the booking button. It is one of the most excellent Airbnb hosting ideas since it will help you increase your conversion rate and your Airbnb income.
Also, this can positively impact your search results since quickly bookable vacation properties appear first, allowing you to remain ahead of the competition.
39. Know when to put your hands on or off
Many travelers like staying at Airbnb lodgings because they enjoy meeting local hosts as much as they enjoy seeing the area. On the other hand, others like the amount of seclusion provided by a hotel.
Knowing which guests demand a certain kind of attention is one of the essential techniques to maximize your income.
If a visitor rents your vacation property for a few nights utilizing instant booking and never sends you an email, they probably don't want much attention.
If a visitor arranges a two-week stay and asks for recommendations for activities and restaurants, meet with them and personally lead them in the appropriate direction.
40. Rent something different
If you perform a web search, you will rapidly discover systems similar to Airbnb that target some other underused asset.
Do you have seldom-used cars or things that you can rent? There are Airbnbs for vehicles, boats, backyards, garages, tools, equipment, and offices, to mention a few.
Whatever it is, there is an Airbnb for it. Specific platforms can complement your hosting business, while others are entirely self-contained.
41. Attract longer-term reservations
Every booking necessitates hosts coordinating with visitors, cleaning the rental property, and preparing for the next guest, among other things. A one-night reservation will need the same effort as a one-month reservation.
The difference in Airbnb income, on the other hand, is vast! Therefore, arranging many short-term stays every week might soon add to a costly turnover. Meanwhile, hosting a guest for many months will result in minor wear and tear and a more constant rental revenue.
Setting a minimum stay requirement for your vacation rental home is one strategy to promote longer-term reservations. For example, you can set a higher nightly fee but provide a discount for weekly or monthly reservations. Another possibility is to charge extra for overnight stays of one or two nights.
42. Be a Superhost
The Superhost program honors Airbnb hosts who go above and beyond for their guests. Based on the records, a Superhost has at least a 90% response rate, has hosted at least ten visits, does not cancel, and has at least 80% five-star ratings. Your profiles will get the Superhost badge after you've reached this level.
You'll have a more significant competitive advantage on Airbnb once you become Superhost. Also, Superhosts can boost their nightly charge to increase their rental revenue, and they have a greater occupancy rate than regular hosts.
In Closing
If you want to be a successful Airbnb host, you'll need to be innovative and creative. Don't be hesitant to try new things since doing so will help you grow your Airbnb reservations and maximize income. The key is to make yourself distinct from other hosts.