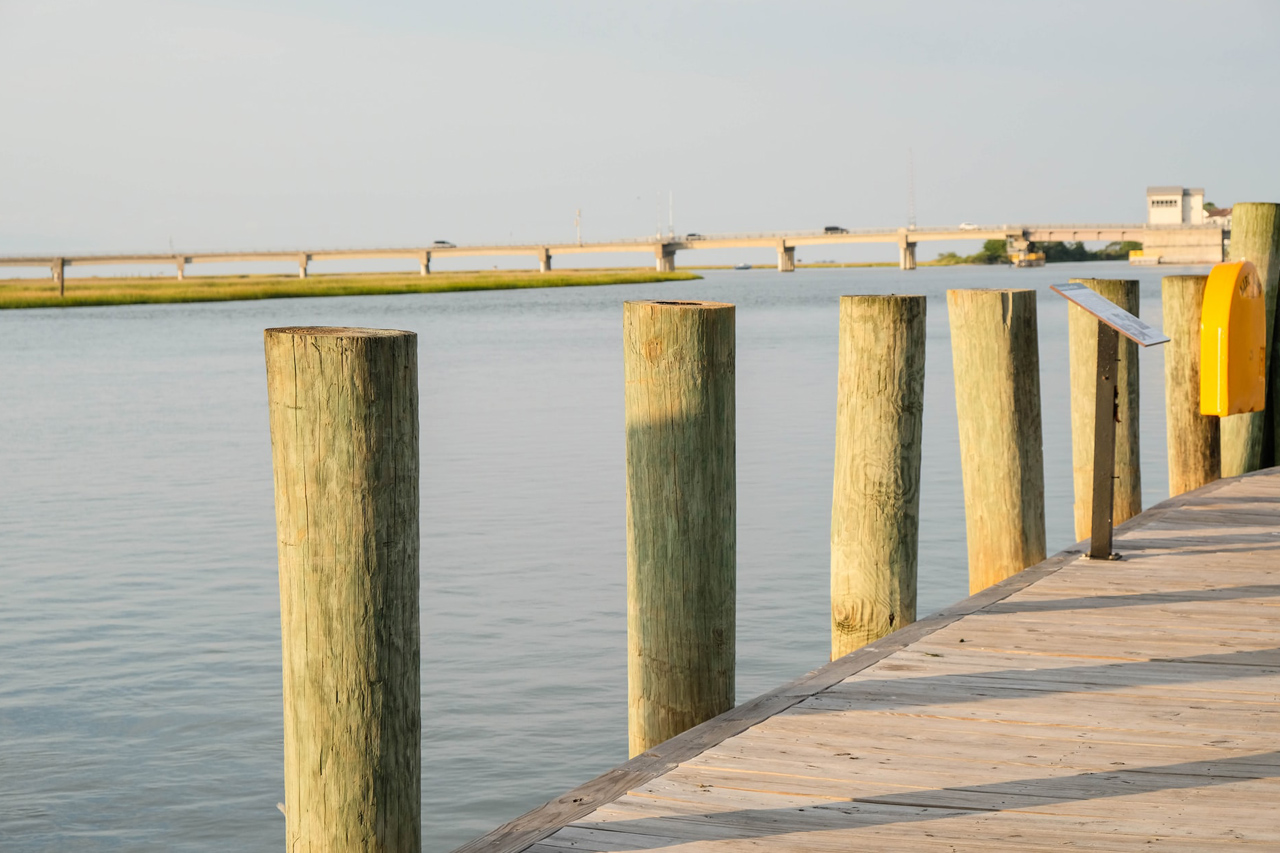 If you want to live in a place that offers both urban and rural settings, you have probably heard that Chesapeake is one of the most beautiful cities in Virginia.
Just down South Hampton Road is this community of 249,422 people and the infamous location of the Chesapeake Bay. The metropolis covers 350 square miles and has a variety of amenities and features.
It also offers its residents a high standard of living through its beautiful homes, thriving economy, solid educational institutions, and the improved job market.
On the other hand, every resident can boast of Chesapeake's excellent transportation network.
However, no matter how unique this zone is, it does have a few drawbacks. So, before you fill your bags and move here, you should first understand the benefits and disadvantages of living in the metro area.
Is Chesapeake, VA, A Good Place to Live In? The Laid-Back City in Southeastern Virginia
The Good Side
Greater Learning Begins Here
There are more reasons to live in Chesapeake, especially if you have school-aged children. The city has a better educational system from elementary school to tertiary level.
Furthermore, approximately 30% of the entire community is a college student, and 75% of high school students can obtain a vocational or two-year college degree.
So, if you are looking for a better elementary school in the area, Deep Creek Elementary is ranked first in the metro and 129th in Virginia. Next to it is Grassfield Elementary, ranked 137th in the state.
Following that, Grassfield High School and Hickory High School are both top-performing secondary schools in the area.
The presence of affordable and reliable community colleges is a prominent feature of the Chesapeake educational system. Centura College Chesapeake and Aviation Institute of Maintenance Chesapeake are two-year private colleges providing their students with better tertiary opportunities.
If you want to go for a four-year course institution, nearby Christopher Newport University, Eastern Virginia Medical School, and Norfolk State University are also good options.
The Commute Is Not a Problem Here
Another splendid feature Chesapeake has had since its inception is its dependable public transportation.
The Hampton Roads Transit bus system is the city's primary bus carrier. In addition, the Chesapeake Expressway, and the Veterans Bridge, both toll roads, contribute significantly to the metro's ease of navigation.
The Dismal Swamp Canal, which runs through Chesapeake, is the country's oldest artificial canal for water transportation. There are also approximately eighty different bridges and overpasses to be seen here.
This abundance of road lanes provides people with more accessible and better road access, particularly during peak hours.
Furthermore, the one-way commute time here is only 25 minutes, less than the national average. The city also has light to moderate traffic, which adds to its beauty.
Exciting Outdoor Fun
If you choose to live in Chesapeake, your weekend can be exciting and fun. You should check out the city's outdoor attractions and events.
The city celebrates the annual oyster festival every March and bluegrass events monthly. The Chesapeake Wine Festival is also enjoyable; on the other hand, children will enjoy the annual Chesapeake Jubilee.
Outdoor spaces such as the 112,000-acre Great Dismal Swamp National Wildlife Refuge can be a good day trip destination for everybody that loves nature.
Meanwhile, Fun Forest Playground has an outdoor concert venue and a farmer's market if you can't get enough of the great outdoors.
Northwest River Park has a campground, eight miles of natural horse trails, and Oak Grove Lake Park to make your weekend outdoor adventure more exciting.
Know that there are numerous ways to enjoy your day in Chesapeake, no matter where you live.
Chesapeake's Outstanding Culinary Scene
When you live in Chesapeake, there is always something to celebrate, from city events to your small victories.
The city will never run out of tasty food that you must try. For example, if you are craving burritos, the local favorite, Burrito Perdido, is the place to go.
Furthermore, if you want the best restaurant in town serving the freshest seafood, go to Ang's Sushi Bistro.
The Court House Café also serves southern-style dishes to its customers. At the same time, The Grill at Great Bridge is a small diner that is popular among locals.
Every city corner can offer you its best dishes, and you will always have something to eat if you live here.
The City's Beautiful Weather
If you want to live in a city with mild weather all year, Chesapeake is the place to be.
Winter chills in the area are around 41 degrees Fahrenheit, with only 5.3 inches of snowfall, so you will not have a large snowdrift in your front yard.
Meanwhile, the average temperature in the summer is 88 degrees Fahrenheit. Because of the presence of cold winds from the Atlantic Ocean, this season is not entirely scorching.
When it comes to the rainy season, the city receives approximately forty-seven inches of rain annually. It means there will be no heavy downpours that will force you to carry an umbrella everywhere during these times.
There is also a tiny record of weather extremes here so that you can keep track of it.
The Bad Side
High Pocket of Property Crime
Chesapeake has a dark side that you will not enjoy if you live here. The city has such a high crime rate that you may feel unsafe in some neighborhoods, especially when it comes to property crimes.
According to Neighborhood Scouts, the city has an annual crime rate of 5,457. You have a 1 in 242 odds of becoming a target of a violent offense here. Meanwhile, you have a 1 in 56 chance of becoming a victim of property crime.
There are, however, safe communities to live in, such as Pleasant Grove East, Waterway Estates, Sunray, and Great Bridge. Nevertheless, be cautious about securing your home due to the potential for burglary and theft threatening residents here.
Expensive Highway Toll Fees
When you pay a certain fee to travel along highways, it may come with a package, but going through Chesapeake will cost you more.
Commuters traveling along the Chesapeake Expressway must pay between $4.00 and $10.00 per car, depending on the day they travel. This amount may not seem excessive, but it is an additional cost for frequent road users.
However, you cannot avoid them because state police are constantly on the lookout.
So, if you cannot avoid taking this route, you should be prepared to pay extra on the road. Therefore, to avoid paying this obligation, you should find another way.
What is the Cost of Living in Chesapeake, VA? Favorable Living Expenses in the Metro
The Good Side
You Can Still Find Decent Accommodation Here
Chesapeake is more expensive than the national average, particularly in the housing market. However, there are still cheaper houses for sale and apartments for rent here.
Even though the median home value in the city is $314,600, there are neighborhoods in town with lower home values that you should investigate.
Deep Creek North, for example, has homes for sale ranging from $155,000 to $250,000. Then there's South Norfolk, where you can get a house for as little as $125,000.
Meanwhile, the Western Branch North neighborhood can help you purchase your next home for $200,000, while Great Bridge East has a home for a lower price.
So, wherever you want to live in the city, know that there are available Chesapeake communities that will undoubtedly fit within your budget.
Utility Bills Here Are Cheaper
One of the many edges of living in Chesapeake is that your utility bills will be lower. According to Sperling's Best Places, the city's average rating is only 97.4 %.
The basic monthly expense for your regular bills, such as water, electricity, and garbage collection, is $204.96.
Chesapeake City has five power plants in the county, making energy here very affordable.
According to Dominion Energy, the city's electricity provider, the average monthly electricity bill for an average resident in the area is around $129.50.
The use of solar power is the primary reason for the metroplex's lower energy rates.
Reasonable Grocery Prices
Living in Chesapeake allows you to purchase groceries at a reasonable price. The city is full of small businesses that offer low-cost solutions for your daily needs.
Along with the marts, the Chesapeake Farmers Market, Hickory Rural Community Market, and Mount Pleasant Farms offer low-cost, organic, and fresh produce directly from the farms.
The Tala Market and Harris Teeter are two local favorites. There is also an Aldi in the area where you can get better deals.
Because there is plenty of fresh produce, it is no surprise that you will live a healthier lifestyle in the city. The costs are lower than buying the same item from larger supermarkets.
You Will Save Money on Your Travel Expenses
Traveling within the city is possible and cost-effective when you live here, thanks to Chesapeake's excellent public transportation system.
Hampton Roads Transit and Greyhound Bus line are the two bus companies that serve the city. The basic fare here is $2.00 for a single trip, and children ride for free.
Meanwhile, only 0.5 percent of the population here uses public transportation, while 85.8 percent drive their car. However, there is no need to be concerned because a liter of gasoline costs only $3.95.
Because of its efficient routes, you have a low chance of getting stuck in heavy traffic down the road, saving you time and money.
The Bad Side
It Is Expensive Living Here
One of the disadvantages of living in Chesapeake is that it has a high overall cost of living. It is because the city's housing market has an average more elevated than the national median.
The median home value in this area is $314,600, which is 16.9% higher than the national average. In the city center, there are many expensive houses.
Meanwhile, miscellaneous fees will cost you slightly more than the average. According to Numbeo, an inexpensive meal in a restaurant here will cost you $12, while a three-course food for two will cost you around $60.00.
Why Work in Chesapeake, Virginia? The Diversified Job Market
The Good Side
The City's Favorable Labor Market
Working in Chesapeake has received positive feedback over the years. It has grown by 1.3% in recent years and has a projected growth of 35.15% over the next ten years.
The city's unemployment rate is 3.1%, which is lower than the national average, according to the US Bureau of Labor Statistics. The dwindling number indicates that more people can find work in the metro's various industries.
Existing industries in the area that provide employment are professional business services, technology, and healthcare. There are also prospects in transportation, logistics, maritime, and defense technologies.
Chesapeake's Expanding Businesses
Chesapeake's diverse industries benefit anyone looking to settle and work in the city.
Dollar Tree is a Fortune 500 company with a Chesapeake headquarters.
Meanwhile, Chesapeake's expanding businesses like the Coast Guard Exchange System, MEB General Contractors, and Sarach Systems Inc. offer other job opportunities in the city.
Another advantage of working here is that the average income is $32,123, with a household income of $72,214. Both figures are higher than the national average. As a result, working here will give you a better chance of earning more than you would in other cities in Virginia.
The Bad Side
The Unfavorable Income Taxation
It is a nice feeling when you can get your entire paycheck after the payout date, but that is not the case if you live in Chesapeake.
The city's home state, Virginia, is not one of the states that do not collect income taxes. The state has a personal income tax rate ranging from 2% to 5%, depending on your gross salary.
This federal obligation may appear to be a given, but it is still a tax burden compared to other states such as Nevada, Florida, and Texas.
As a result, you should expect that the higher your salary, the greater your federal obligation to pay here.
That covers all the best deals and potential drawbacks if you want to live in Chesapeake, Virginia. This metroplex has attractive features that make it one of the best places to raise a family.
We hope you enjoyed our article and found it helpful in several ways.
After all, relocating to Chesapeake is a wise decision. And we hope to see you pack your belongings and get on the metro as soon as possible.