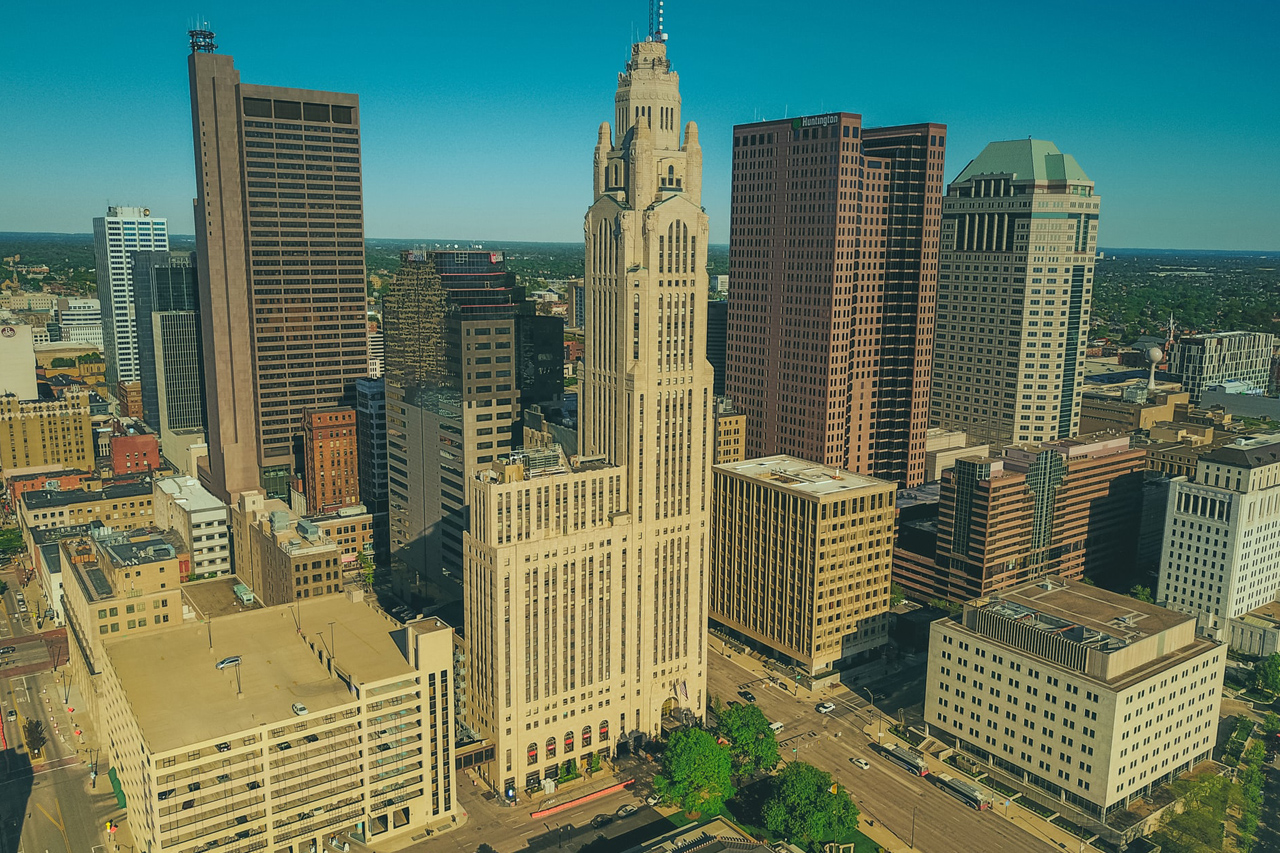 Are you thinking of moving to Columbus, OH?
Columbus, one of the best locations to live in the Midwest, is a moderately priced city with an endless array of outdoor activities. It also has fantastic food. Plus, the town has friendly neighborhoods.
If you are ready to move, hold on one second.
I am here to give you a summary of what to expect once you move there.
Aside from the booming economy and the growing population, what is there to expect? Are there things that should worry me?
Discovery City has a lot to offer its residents. And I am here to lay these down.
Is Columbus, OH, a good place to live in? An Education City
Columbus will always have something for everyone.
It is one of the top cities perfect for college grads and job seekers.
It is one of the best cities in the country. It is also one of the safest.
Columbus has excellent schools, a robust economy, and a lower cost of living. It has outdoor activities and friendly people.
It is excellent in many ways. And I will tell you more about these things as we go along.
The Good Side
First, we start with the things that should excite you once you move to Columbus.
Trendy and Friendly Neighborhoods
One of the best things to expect when moving to Columbus is its neighborhoods.
The neighborhoods are more relaxed compared to other cities. For example, the Short North Arts District is an area where you can find some of the best art galleries. There are also public art displays here.
Aside from that, this neighborhood will always give you the best restaurants.
You will also love the German Village.
Here, you can find restored old homes. There are also quaint shops like the Book Loft and a scattering of German pubs all over the neighborhood.
You will also be able to find something to do in the Arena District. The neighborhood is close to six music venues, sports arenas, and a dozen or so restaurants and bars.
These regions are particularly fascinating since the locals are kind and welcoming.
School is Cool
College students should consider living in Columbus.
Here, you will find more than 50 private and public colleges. There are more than 130,000 students who reside in the city.
Columbus is where you will find Columbus State Community College. It is an educational institution chosen as one of the 30 best institutions by the American Association of Community Colleges.
Ohio Dominican University is located in the city. It is one of the top private educational institutions in America. It is this university that offers the best financial aid to its students. It also has a low teacher-to-student ratio, making this facility one of the best in the country.
Of course, we will never leave out The Ohio State University. This university is the most popular of them all.
The university has a well-connected business program and has more than 60,000 enrolled students.
Great to Be Outdoors
Columbus has more than 350 parks scattered all over the city.
This fact makes the city a perfect place for your outdoor activities.
One of the most popular free activities that you can do in the city is to visit the Columbus Park of Roses. Here you can stroll through paths surrounded by more than 12,000 roses. These roses come in over 400 types.
Glen Echo Park is also a popular destination. It is a ravine in the city that provides its guests with a peaceful respite from city life.
The area is full of spaces where you can have a picnic. You can also stroll along the creek should you wish.
Running through the Scioto River is The Scioto Mile. This path connects the Whittier Peninsula to the Arena District. You will also find several galleries, landmarks, and restaurants amidst acres of green spaces and parks.
There are also museums, galleries, shows, and a lot more that can keep you occupied during your free time.
A City Rich in Culture
When in Columbus, you will never run out of things to do.
One of the best things you can do is visit COSI. COSI is short for the Center of Science and Industry.
Here, you can explore the planetarium, learn more about crocodiles, and even get up close and personal with mythical creatures.
You can also try visiting the Columbus Museum of Art. This museum is a beautiful gallery that displays works of American and European artists of the 19th and 20th centuries. In this museum, you will also find photography, folk ark, and contemporary pottery.
At the Ohio State University campus sits the Wexner Center for the Arts. The center is your go-to for film, dance, and contemporary art.
There are rides, exhibits, and an underwater aquarium.
And speaking of aquariums, never miss out on the Columbus Zoo and Aquarium. This attraction is one of the major destinations when in town.
Aside from these places, Columbus is also famous for its incredible performing arts. Whether it is a Broadway show or a concert, you can watch it live at The Palace Theater. Or you can also witness some dance or classical music performances at the Ohio Theater.
Whatever suits your fancy, Columbus has it.
A Festive Affair
Another advantage of living in Columbus is its abundance of festivals.
The city has several exciting festivals and events that you should not miss. At any month of the year, there is always something to look forward to.
During summer, for example, residents love dressing up in their funniest costumes. It is because the Doo Dah Parade happens during this season. The parade highlights the city's celebration of the liberty and lunacy of freedom of speech.
The Red White & Boom Festival is another one that you shouldn't skip. The festival displays the most impressive fireworks display in Ohio.
Columbus also stages one of the most significant pride events in the region. It is an exciting event that lasts for three days.
During this time, you would find a lot of music, several parades, drag contests, and even a Pride Brunch.
Finally, who can ever forget about the Ohio State Fair?
The fair attracts more than 300 exhibitors with live music, carnival rides, food stalls, livestock, and many other activities.
A City of Sports
Ohio is famous for its sports teams. And Columbus is no different from other cities in the state.
Columbus is home to the Columbus Blue Jackets, which plays in the NHL. It is also home to the Columbus Clippers and the Columbus Crew SC.
Residents also love supporting a few other professional teams in the state. The Cleveland Guardians and the Cincinnati Reds are some of these teams that get fantastic support from Columbus residents.
The Bad Side
And now, we have the things that should worry you when moving to Columbus. These are not exactly the worst things that you can find in cities. However, I suggest you familiarize yourself with them to be on the safer side.
It is No Cloud 9
If there is an important thing you should know: Columbus weather is always bad.
Next to Cleveland and Seattle, Columbus is the third most cloudy city in the country.
It is common for residents to experience many days without seeing the sun. And yes, this can be depressing.
Shocking Property Taxes
You must know that Columbus's property taxes can be expensive.
It is one of the most costly in the country. If you are from another state like Texas, you will be shocked at how high property taxes are in Columbus.
If buying a home in Columbus is on your mind, you must consider this.
Fine Dining – Or the Lack of It
Columbus had made significant improvements in almost every aspect of the past decades except for one thing. The city is lacking when it comes to its fine dining scene.
There would be one or two steak houses. However, if you are looking for a 5-star dining experience, you will not find it here.
The restaurant industry in Columbus is something that needs to improve.
What is the cost of living in Columbus, OH? Affordable City in Ohio
Columbus is more affordable than the national average. Overall, it is about 14.5% lower.
The Good Side
One of the significant advantages of moving to Columbus is its overall cost of living.
Almost all of the commodities here are lower than the national average.
For example, the cost of housing is 31.8% lower than the national average. A median home in Columbus costs around US$205,800. This amount is lower than the median rate of US$291,700.
Regarding the cost of groceries and food, health, and transportation, you will also find that Columbus is cheaper.
Food and groceries are lower than the national average by 1.2%. The cost of healthcare is more affordable by 13.4%, while the cost of transportation is lower by 9.9%.
Most of the commodities here are lower compared to the national average. This fact makes moving to Columbus a sound decision.
The Bad Side
Most of the commodities in Columbus are cheaper than the national average.
There is, however, one more expensive commodity. I am talking about the cost of utilities.
Compared to the national average, utility costs in Columbus are higher by 2.1%.
If you use less electricity, you might be paying less than the rest of the country because of low usage. Of course, this should not determine your decision whether to move to Columbus or not. Remember that it should always be your usage that matters.
Why work in Columbus, OH? Healthy Job Market
It is ideal for working in Columbus. Why?
First of all, the city has a booming economy. It also has a healthy job market. Add to the equation the city's lower cost of living, and you have a perfect place to work in.
The Good Side
As mentioned, Columbus has an economy that is better than most cities. Such a strong economy contributes to the health of the job market. With a healthier job market, unemployment is low.
A Robust Economy
Columbus is the capital city of Ohio.
Here you'll find some of America's top universities. Because of the presence of these colleges and universities, most companies, from startups to giants, choose to put up their businesses here.
Here, these universities get a stable workforce churned out every year.
Also, with a lower cost of living, companies can benefit from low overhead costs.
The presence of these companies in Columbus all contributes to a healthier economy. And with a healthy economy, the city ensures that jobs are abundant. With many positions available, we are also seeing a low unemployment rate.
The Cost of Living
As you already know, the cost of living in Columbus is lower compared to most of the cities in the country.
Often, people ask themselves why they want to move to Columbus. And most of the time, these people realize that the cost of living is the main reason for their move.
The cost of living is almost 15% lower than the national average.
When you work in Columbus, you can rest assured that your salaries will go a lot farther than when you work in California or New York.
Transportation
The city has an excellent bus system.
You can always ride the bus if you do not have a car.
Columbus is one of the cities without a passenger rail. But as soon as you feel at ease with taking the bus to work, you'll realize that abandoning the rails was a wise choice. And it can be a change that is not welcome by most.
Another option that you can take is to take your bike.
The city has amenities that allow you to ride your bike to work.
If you can, take advantage of these amenities.
The Bad Side
Like any other city, Columbus will have its share of wrong sides.
I have to tell you something before the move.
Property Taxes
As mentioned earlier, property taxes in Columbus are higher than in most cities in the country.
If you're considering buying a new house in Columbus, find out how much the property taxes will cost you.
Your home could be one of the most beautiful. But if it takes so much out of your pocket regularly, think again.
—
Every city will always have its pros and cons.
It can be the cost of living, people, job market, economy, etc.
Most of the time, you choose the city with the cons you can manage well. If you don't mind the high property taxes, you will love it here in Columbus.
The people are friendly, the jobs are abundant, and the cost of living is low.
Will you move to Columbus?
Let me know.