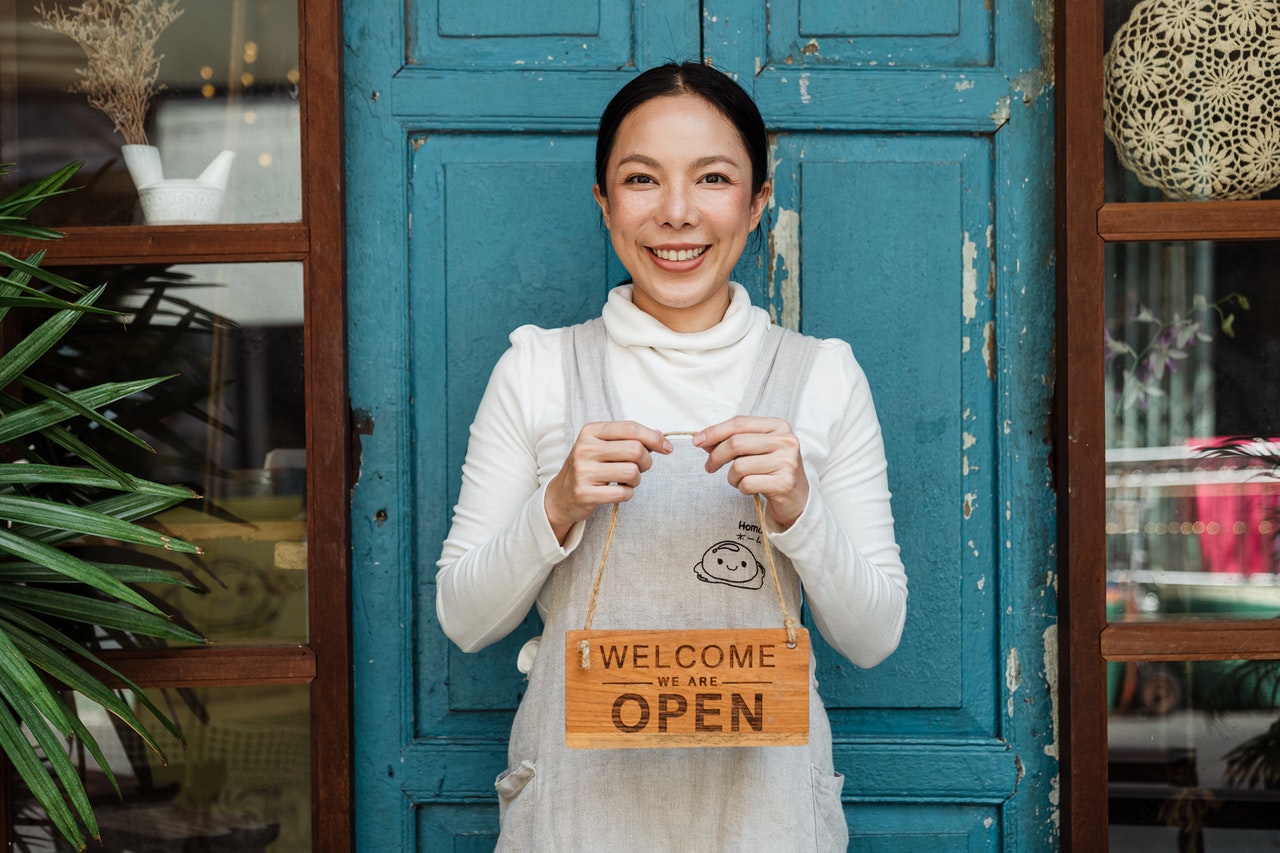 Hosts should respond to inquiries within 24 hours to avoid getting penalized by Airbnb. Nevertheless, most Airbnb hosts only take as fast as 12 hours to reply.
If you are interested in some listings, you can contact the host before reserving the property. In this way, you can negotiate the rate, especially on extra fees set by the host. You can inquire about the amenities and ask for special requests before booking.
When contacting a Superhost, expect that the host can immediately attend to you. Superhosts need to maintain a 90% response rate in the platform.
The response rate shows how a host can quickly and consistently respond to inquires. It also determines how hosts respond to guest reservation requests.
What happens if an Airbnb host doesn't respond?
Superhosts may lose their status if they fail to respond to guests' inquiries within 24 hours. On the other side, guests have the right to contact Airbnb Support Center to seek help if the host does not respond.
There are several instances wherein you need to contact an Airbnb host. You are free to contact a host if you are interested in the property or listing. You can send a host a quick message about Airbnb and express your intention to book.
However, you cannot get the contact number of an Airbnb host if you are still inquiring. The only way you can send a message is by using the Airbnb platform.
You have the right to contact a host in any of the following situations:
Before making your reservation

While browsing on the Airbnb platform, you can check out the listing and inspect the property. If the listing interests you, you can contact the owner. You can click or tap 'Contact Host' and send a direct message.

You have 24 hours to wait for the host to reply. If the timeline has already passed, it means that the host is not interested in your inquiry. In inquiring, it is essential to be specific with the details. Meaning, you must include the booking dates and number of occupants.

In this way, the host knows that you are serious about making a reservation with them. The host would see that you have a plan organized for that specific trip.

After you confirm the booking

You want to share specific details about your trip with your host. For instance, you have special requests like additional amenities such as linens. In this way, the host will come prepared when assisting you on the day of your reservation.

You can also ask for directions for you to reach the property quickly. The host will gladly assist you and discuss essential landmarks in the vicinity.

During your stay

Mishaps happen all the time. Checking in on an Airbnb property does not exempt you from untoward incidents. If you observe something wrong with the property, you can instantly contact your host.

You already have the host's phone number or other contact details by this time. You can seek assistance from your host to fix the issue. Before contacting your host, you must gather evidence first about the problem. You can send pictures like malfunctioning showers.

In this way, the host will know what to do and fix the issue. Make sure that you get help within 24 hours to cancel or get a refund from the booking.

After completing your reservation

There are situations that guests need to contact the host even after their stay. They need to follow up on their post-trip experience and decide to communicate with the host. Others have unresolved issues that require resolution from the host. It can be payment or refund issues.

You can still message the host after completing your stay. It allows you to solve any problems that arise during the booking. If you cannot find resolutions, you can use the Resolution Center to mitigate the problem.
What happens if the Airbnb host does not confirm?
If you made a reservation request on Airbnb, you need to wait until the host confirms or declines it. The host has to accept the booking request within 24 hours after receiving it.
Airbnb will try to contact the host on your behalf if they fail to respond or confirm in 24 hours. The platform will not charge any amount, and you are free to book another place to stay.
You should give the host a fair chance to respond to your booking request for at least a day. The host may have something to attend to and cannot respond immediately. However, if you cannot receive a reply within 24 hours, there are two steps you can take.
You can contact the Airbnb Support Center and seek assistance. The support center is a straightforward method to resolve such issues. The support team is more than willing to help you with your booking request.
You also can look for other listings aside from the previous. You are free to book anytime, especially if you encounter an unresponsive host. There will be no charge on your booking request, and this will not be such a hassle for you.
If you contacted a Superhost who could not respond, Airbnb would penalize the host. It will also affect their response rating and have the chance to lose a Superhost status. The response rate can drop below 90%, which is required to be a Superhost.
Do Airbnb hosts get penalized for canceling?
Cancelation is a big no-no, especially from an Airbnb host. Canceling a confirmed reservation is a massive inconvenience for the guests. It lessens the host's credibility and lose confidence in the platform itself.
The Airbnb platform penalizes a host for canceling a confirmed booking. It can also lead to a bad public review or lose a Superhost status. Hosts pay a certain fee; Airbnb can block the host's calendar, suspend or deactivate the account, as well.
Cancellation fee

The platform will deduct a fee from the host's payment after canceling a reservation. If your host cancels a confirmed reservation, your host will have to pay for a certain amount. The amount dramatically depends on the time the host canceled the booking.

If it is more than seven days, the host should pay $50. On the other side, if the host cancels more petite than a week, they need $100 from the payout.

Unavailable/blocked calendar

Airbnb will mark the host's profile unavailable or block the calendar. The calendar helps guests determine the availability of a host for booking. If the calendar is unavailable, guests like you will not book the property. The host will lessen the potential of accepting another reservation from guests.

Public review

It will leave a nasty mark if the host cancels a confirmed reservation. If your host cancels the day before the scheduled check-in, Airbnb has an automated review.

There will be a posting that indicates that the host canceled a reservation. The host cannot delete the post, and potential guests will see the said review.

Account suspension or deactivation

A canceling of three or more reservations in a year will lead to the host's account suspension. The platform will also deactivate the listing where guests cannot see or book. It will reduce the potential of making a good income, too.

Superhost status

A Superhost status is not easy to get. Most hosts work hard to be able to reach this status. If the host has this kind of status, canceling a reservation can lose the Superghost status.

Aside from a 90% response rate, a 1% or lower cancellation rate is also part. A host must continue to meet the requirements for being a Superhost. They need to maintain this rating to become a Superhost consistently.
How do I complain about an Airbnb host?
Airbnb is not a perfect platform and is subject to complaints and improvement. If you have a bad experience with an Airbnb host, there are ways to file a complaint.
When an Airbnb host is unresponsive and unable to fix issues during your stay, you are free to file a complaint. You can send a complaint using the Airbnb website. Or call Airbnb's customer service.
It is crucial to file a complaint about a bad Airbnb host to address the issue. Things can't go according to plan, but it can lessen the inconvenience if the host is responsive. A last-minute cancellation is also a massive discomfort to guests, and it is a valid reason to file a complaint.
If you have anything to complain about to improve the host service, there are ways to do this. In this way, succeeding guests will have better accommodation on the property.
Using the Airbnb Website
The simplest and most convenient way to file a complaint is through Airbnb. You can fill up a contact form on the Airbnb platform itself.
You need to sign in to your account and go to your inbox. You have the option to message the host first and send your intention to file a complaint against them. You have to specify your reason for sending a complaint so that the host can understand.
When making a complaint, you should be as detailed as possible. You can thoroughly explain what went wrong and be as descriptive as possible. It is crucial to attach evidence or photos to back up your statement.
You can also state your intention of claiming a refund, especially if you need to get another place to stay. A last-minute cancelation is an excellent reason to contact Airbnb support.
Once you construct your message, you can now click send. Then, wait for the Airbnb support team to contact you. It can take twenty-four hours to receive a reply. Always keep your lines open so that Airbnb can reach you fast and conveniently.
Using an Airbnb Customer Support
If sending a message is not an option for you, Airbnb has a dedicated support team. You can reach them at 1-844-234-2500.
A customer support representative is available to assist.
The representative can help you. They can send you to a corresponding department to address your concern.
Airbnb is a huge hit where travelers use to find affordable accommodations. The platform finds ways to make the experience hassle-free and enjoyable for all. One of the reasons that make Airbnb convenient to use is the responsiveness of hosts.
Airbnb hosts have a significant impact on how users view the platform. They can make or break a guest's experience and the probability of using Airbnb again. The response rate and cancellation rate are parameters set by Airbnb to the hosts. These will help them improve the service, and at the same time, make the stay as convenient and stress-free.
For guests, you are free to file a complaint so that the platform can address the issues. In this way, you can help Airbnb improve its service to all of its users.