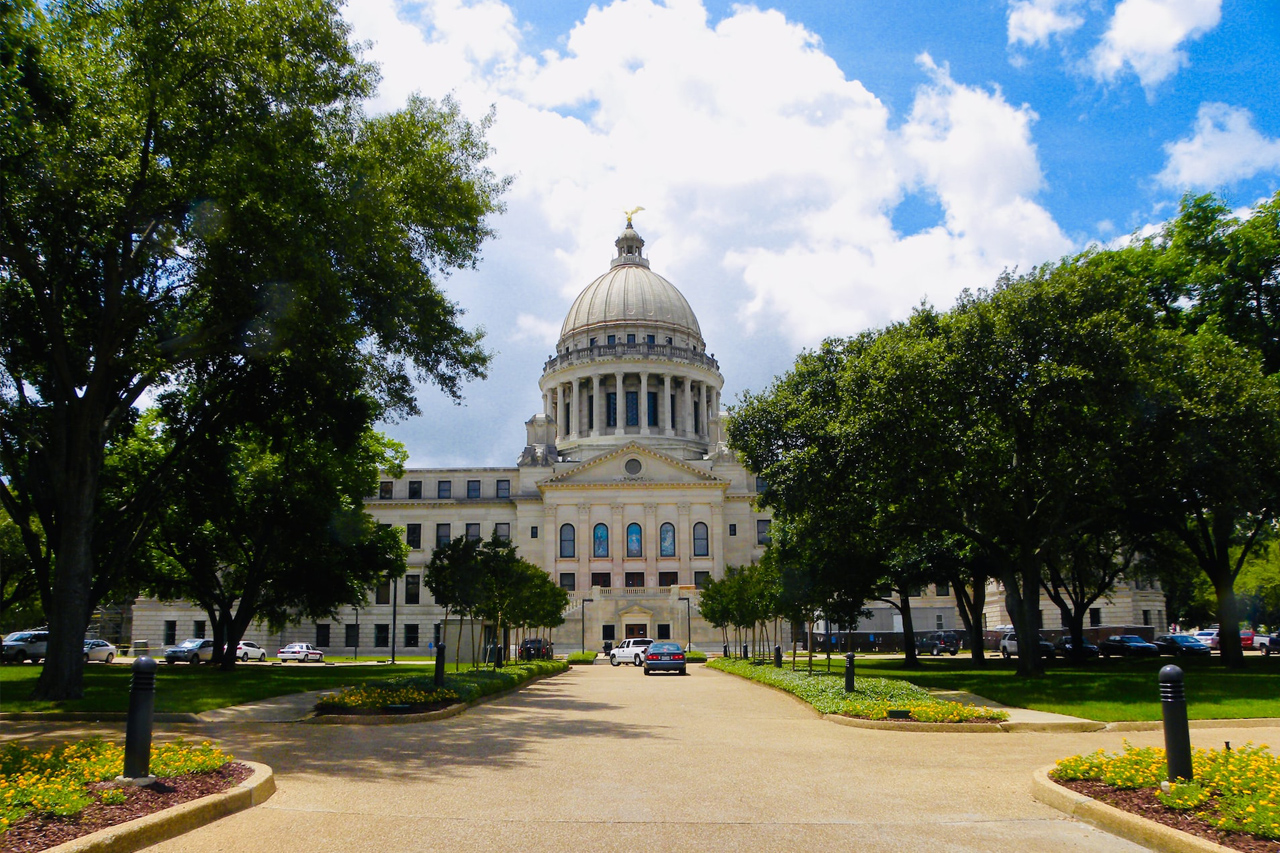 If your goal in life is to make Mississippi your home, you should think about relocating to Jackson, the state's capital.
Because it is the "Birthplace of America's Music," the metropolis proudly refers to itself as the "City with Soul." Even the well-known country music superstar LeAnn Rimes calls this place home.
This metroplex, located along Interstate 55, is simply alluring and has incredible amenities. Additionally, it has the most colleges and universities in all of Mississippi.
Did you know that Jackson, Mississippi, is the only city in America to be built atop an extinct volcano? This feature is not dangerous and is one of the unusual things you will learn about when you live here.
You still have more to understand about Jackson, including any potential drawbacks.
So, you better read the entire article to discover the possibilities for your life in this town.
Is Jackson, Mississippi Place to Live In? The Uniquely Beautiful City in The Deep South of Mississippi
The Good Side
The Mild Climate in Jackson
Jackson is ideally in Mississippi's deep south. The climate in this area is humid and subtropical. You will appreciate a moderately humid summer and a mild winter.
According to Sperling's Best Places, there are typically 211 sunny days per year. Consequently, you can enjoy more time outside thanks to the nice weather. Lows of 47 degrees and highs of 80 degrees Fahrenheit are the seasonal temperature ranges.
Jackson only gets an inch of snow annually, which is excellent news if you do not like the bitter cold. Here, winters are remarkably mild, and there is less likelihood of significant snowfall.
Additionally, the area's typical low temperature is 35 degrees Fahrenheit. Therefore, moving to Jackson is a promising idea if you live in a city with fewer extremes.
It's Simple to Navigate the Town
Jackson's public transportation system and international airport make it simpler to travel within or outside the city.
If you want to live in town, the Jackson-Medgar Wiley Evers International Airport serves as the primary gateway to the city from other remote locations.
The city is known to be an interstate hub, so if you are transiting through America and want to travel here, you could. It passes through the junction of the I-55 and I-20 freeways, which span the entire continent, and U.S. Routes 80 and 49.
Furthermore, the Jackson Area Transit System allows it to get around town without a car. As the average one-way commute time in the metroplex is only 20.5 minutes, traffic may also be an issue.
Using the interstates will only take about 15 minutes to travel from the town's southern to northern borders.
Jackson's Abundance of Amenities
There is something to do in Jackson, whether you want to spend the day strolling through the park, visiting a museum, or attending an event.
Wherever you choose to spend your weekends, there are amenities for everyone.
With more than 200 species to view, kids will enjoy exploring the Mississippi Museum of Natural Science. If they share your passion for food and agriculture, take them to the Mississippi Agriculture Museum, which features exhibits and a working farm from bygone eras.
The Fondren District, the city's well-known neighborhood with a variety of restaurants, galleries, and independent shops, is the next stop.
The Boyd House is another worthwhile stop if you're close to the city center. Amazingly, this home survived the civil war's burning city and is now a national landmark.
Love hiking? Locals in this area also like to visit the Mississippi Petrified Forest. You won't be negatively "petrified" but mesmerized by its natural beauty. At the same time, Jackson Zoo is another option for amusement and appreciation of wildlife.
A locally produced show can also be seen at the New Stage Theatre if you want to watch live performances or recitals.
Academic Powerhouse of Mississippi
You will adore the academic excellence you receive if you enroll your children here in Jackson.
The Jackson Public School District runs 60 facilities. Additionally, it is Mississippi's sole urban school district.
The Barack H. Obama Magnet Elementary School, Power Apac School, Casey Elementary School, and Key Elementary School are some of the top-rated elementary schools in this area.
The area's top secondary schools are next in line. The Callaway High School, Capital City Alternative School, Forest Hill High School, and Wingfield High School are some of the top choices in this area.
Jackson has the most colleges and universities of any city in Mississippi. The renowned Jackson State University is the only doctoral-granting research institution in the area. Additionally, it is the state's fourth-largest tertiary institution.
Along with this esteemed institution, other excellent choices include Tougaloo College, Belhaven University, and Millsaps College.
You Can Find Dining Options All Over Jackson
You can find restaurants or other eating establishments all over Jackson, one of its other benefits. You will never miss any options, whether a major fast food chain or a local staple eatery.
Therefore, living here might always be worth your hunger if you have a big appetite. The Fine & Dandy is a favorite local hangout for burger lovers and fans of chipotle mayo.
In the meantime, stop by Big Apple Inn on North Farish Street if you enjoy eating unusual dishes like pig ears. Also, the longest-running steakhouse in town has been operating for three decades, Tico's Steak House. The Pig & Pint can also satisfy your craving for excellent barbecue.
On top of it all, Belhaven's favorite spot, the Manship Woodfired Kitchen, will serve you its house special, the Gulf Shrimp Pasta and the BBQ rotisserie chicken pizza. Wherever you are in town, know there is a local eating spot on every corner of Jackson.
The Bad Side
There Are Numerous Lawbreakers in The Town
Jackson might not be the ideal Mississippi city for you if you want a safe community. In terms of violent or property crimes, this town has a high concentration of crime.
According to the Neighborhood Scout website, 1,288 violent and 6,425 property crimes are committed annually in the city. Due to these high figures, the city is less secure and safer than 4% of U.S. cities.
The Clarion-Ledger reports that Jackson also sees an increase in homicides. In terms of violent crimes, there are 733 offenses per 100,000 people, compared to 23 property offenses. One or more of the causes of these homicides is drug use, neighborhood turf wars, and domestic disputes.
So, if you want to remain in Jackson permanently, always be aware of your surroundings.
What Is the Cost of Living In Jackson, Mississippi? The Reasonably-Priced City with Soul
The Good Side
Jackson's Reasonable Pricing
Living in Jackson allows you to take advantage of the low cost of food, home values, transportation, and utilities.
Among the noteworthy thing about its affordable prices is that its housing market is invariably less expensive than in other Mississippi cities. Its median price is close to $169,200.
In the meantime, everyone can afford the city's standard utilities. You will have to pay $265.67 for the essential utilities, which include water, electricity, heating, and garbage collection, according to Numbeo's data.
Additionally, you will be charged $74.80 for the cost of your internet connection.
Additionally, grocery costs in the metro area can be low, mainly if you buy from Mississippi Farmers Market. A kilo of tomato costs $6.25, a kilo of banana is $1.63, and a liter of milk is even cheaper at $0.94.
You Can Afford to Stay Here for Good
As I have already mentioned, the median home value in Jackson is below the national average and, therefore, affordable.
The average price of a home is $169,200, while the rent for a single apartment is $620 per month. It costs about $1,062 per month to rent a four-bedroom house.
Many neighborhoods in the city can offer you homes for much less than the average price if you are still looking for an affordable home here.
North Midtown has a median home price of $32,767, while Tougaloo Community's is $22,150. You can purchase affordable homes at Mayfair for $99,500.
Still, looking for a deal? Then perhaps residing in Olin Park will also suit you. The median price of a home there is just $27,800.
In Jackson, homeowners make up about 60.5% of the total population, while renters make up 39.5%. So there is no wonder why many people choose to buy a home here.
Extra Activities Here Are Also Cost-Effective
You are lucky if you want to engage in extracurricular activities in Jackson, such as going to the movies or working out.
Miscellaneous expenses are also reasonably priced like other necessary expenses in this location.
The typical cost of a single movie ticket at a theater is $11. In the meantime, Planet Fitness charges a monthly membership fee of about $10.00.
In the mood to eat out after work? Some of the local eateries still sell meals for reasonable prices. For less than $10, May Flower's Café offers everything from the best hot meals to the famous house salad dressing.
In the meantime, the EDO Japanese Restaurant offers inexpensive bento boxes for just $10.
The Bad Side
The Expensive Healthcare
Jackson may have very reasonable prices for everything, but not for healthcare. It scored 3.7% higher than the country's average.
Payscale data shows that the typical doctor's visit in Jackson costs $119.34, and visiting the dentist will run you about $102.05. Mississippi's median expenditure on health insurance is $514 for all tiers.
A family of five will also spend about $1,784 on medical expenses in this country for an entire year. Even though the cost of healthcare may rise, there are still affordable options nearby.
Free clinics are available in this area, including the Jackson Free Clinic on Luther King Drive. Moreover, Central Ms. Health Svs Tougal also offers you affordable medical care.
Why Work in Jackson, Mississippi? The Booming Job Market in Jackson
The Good Side
Positive Response to Employment Market
Jackson's 1% increase in job growth over the previous year makes it possible for people to find employment here. Additionally, a growth rate of 29.93% for the following decade.
Another plus is its industry's diverse sector, which contributes to its thriving economy. The manufacturing of electrical equipment, machinery, metals, and food processing are among the economic drivers in this region.
The area's flourishing agricultural industry is another significant contributor. Additionally, the site has a solid reputation for cooperative business, which created the Green Team, a lawn care provider.
Furthermore, the region is home to nearly 500 manufacturers, including M S Rubber Company and Harrison Manufacturing LLC.
Jackson Has Top Employers
According to the Bureau of Labor Statistics' first quarter report, Jackson's unemployment rate dropped from 4.4% in January to 3.4% in May 2022 due to the growth in the number of jobs.
This decrease is a result of individuals finding employment in the region. In the city, the typical annual salary is about $33,080. This competitive pay tempts more people to look for work here.
According to Sperling's Best Places, salaries in the legal industry average $73,603 annually, while those in the engineering and architecture fields pay an average of $63,597.
Additionally, you can earn an average salary of $39,245 if you work at Consumer National Bank, First Commercial Bank, or Trustmark National Bank.
The Bad Side
High Taxation Burden
Jackson's tax burden may not appeal to working people. Around 5% is the city's income tax rate, which is higher than the average for the country.
Additionally, the town's sales tax rate is around 8%, which results in a higher tax responsibility.
Therefore, the higher your income tax liability, in this case, is, the higher the salary you receive. But despite this drawback, the area's low cost of living can make up for it.
In addition, the rate may still be lower depending on your gross income, so you can expect a lower tax burden on your income but not on your sales.
Now that you know all the pertinent information, you can imagine how life in Jackson, Mississippi, might be.
We treasure the time and effort you put into finishing this. Entering this section indicates that you are eager to determine whether city living is right for you.
Mississippi's deep south is home to the beautiful city of Jackson. The "City with Soul" definitely spreads positive energy among its residents.
Pack your bags and take Interstate 55 to the south of America; we cannot wait to meet you here.